News
>
TV News
October 02, 2008 08:44:56 GMT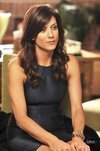 Following its season premiere on Wednesday, October 1, the forthcoming episode of "" has been made available. Presenting a sneak preview to the second episode of the new season, the snippet displays the time when this team of private doctors are faced with intricate choice between what's best for the practice or what's best for the patient.

To be aired October 8 at 9 P.M. on ABC, the episode titled "Equal and Opposite" will tell the story when Addison and Sam form a hostile takeover to bring the practice out of bankruptcy while all of the doctors seeks for additional clients and new income streams. Amidst the hectic situation, Violet's friendship with Cooper crumbles even more, putting it on the brink of extinction. Meanwhile, one married couple fight to get an unethical fertility treatment at Oceanside Wellness Centre.

News
>
Celebrity Gossip
October 02, 2008 08:16:00 GMT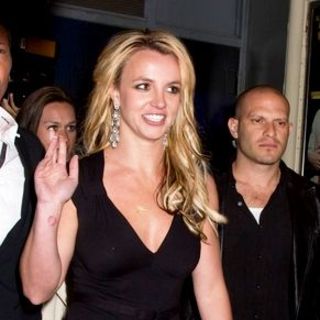 Getting back on track following her public breakdown, has been keeping herself busy doing massive comeback effort, making donation to John Philip Sousa Middle School 142 in New York's Bronx on Wednesday, October 1. Dropping by the school as part of her trip to the Big Apple, she presented a $10,000 check to be used as an endowment for the school's year-old music program.

Wearing a navy blue v-neckline dress with brown high heels, Britney took time posing for photographs with the police and signing autographs for the kids. Students of the school weren't in class because it was Jewish holiday.

News
>
Movie News
October 02, 2008 08:12:24 GMT

The second full length trailer from Baz Luhrmann's "" has been presented. Taking viewers to grasp deeper into the period film, the video first introduces the two main characters, Lady Sarah Ashley and the Australian drover, as two completely opposite people from two different world. But, as the trailer picks up its pace, it moves on to show how the two bond with each other, falls in love and faces the bombing of the city of Darwin.

Coming from the man behind "Moulin Rouge!" and "Romeo + Juliet", "Australia" is set in the outback during the World War II and follows the adventures faced by an aristocratic English woman and a rugged cattle drover when they join forces to drive 2,000 cattle across hundreds of miles of the harsh terrain only to meet the bombing of the city of Darwin. Starring and , the 20th Century Fox romantic drama will hit the big screen on November 26.

News
>
Music News
October 02, 2008 07:59:19 GMT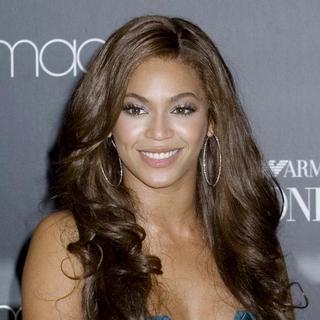 can't keep up with the pace to finish her album in time. A source told the R'n'B singer would not be able to hand out the CD on Wednesday morning which is the deadline set by her label if she wants to stick to the November 18 release schedule.

"It's not going to be completed," a source close to the executives told the publication. "She's got to get it out early in the fourth quarter, when there's so much competition among artists."

News
>
Movie News
October 02, 2008 07:37:39 GMT

Selected press have been given the chance to watch about 25 minutes of "" on Wednesday, October 1 at Warner Bros. studio lot in West Hollywood and they are sharing out what they have seen. Introduced by director Zack Snyder, the footage opened with opening credit sequence where the footage moves from the classic smiley face button-pinned to a man selling newspapers on the street.

Then, viewers were brought into Edward Blake's apartment in which Blake, a.k.a. Comedian, can be seen sitting at home alone in the final moments of his life. After he changes a press show to a film that plays the song "Unforgettable", a masked assailant breaks in and fights Blake in a number of slow-motion shots. In the end of the fight, losing Blake crashes through the window and falls to his death on the pavement below followed with the opening credit.

News
>
Celebrity Gossip
October 02, 2008 07:37:12 GMT

Wedding bell might ring soon for and as they've been spotted ring shopping at a Neiman Marcus store in Dallas recently. Rumor has it, they are planning to hold a wedding this winter after the NFL season or the Super Bowl if Dallas Cowboys make it to the game.

The Chicago Sun-Times columnist Bill Zwecker broke the news, claiming Jess and Tony were on the hunt for "big sparklers" on Tuesday, September 30. And while Bill hears whispers that the celebrity couple are talking about a winter wedding, no exact date and venue have been disclosed.

News
>
Music News
October 02, 2008 07:24:55 GMT

has premiered the music video for "Trading Places", the third single lifted from the May-released album "". In the clip which is directed by Chris Robinson and shot in Venice, C.A., Usher simply cuddles with his girlfriend on a couch and plays around with her.

The song basically tells how a couple can switch roles. The woman paying for the date and taking control of everything while the man making up bed and breakfast. "The story is, like, wishful thinking for all men to have a woman who takes control and compliments us the way we compliment them," Usher explains, adding that he and Robinson "wanted to do something very forward-thinking."

News
>
Celebrity Gossip
October 02, 2008 07:07:20 GMT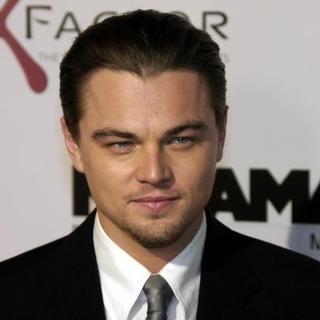 Gracing the cover of Parade magazine's October 2008 issue, says in an interview with the publication's Dotson Rader he does believe in marriage and has been thinking about it lately. Admitting he definitely feels the need to make his life more than just his acting career, he said "I want to get married and have children."

"Just last night I was thinking to myself how little of my life has been lived normally and not spent on some far-off movie location. I want to get married and have children," the movie hunk stated. In further interview he even revealed to be considering family as one of the things that are really important.

News
>
TV News
October 02, 2008 06:36:54 GMT

FOX have presented a preview to the next episode of "". The video highlights on a new fringe science case in which a rather simple man has the ability to harness electricity and causes deadly consequences to those around him. And while the trio investigate the matter, Olivia's world is rocked by a ghost from her past.

Called "Power Hungry", episode 1.05 of the science fiction series will be aired at 9 P.M. on Tuesday, October 14, two weeks after the showing of episode 1.04. It will see once again , and as the three leading investigators of paranormal crimes, Walter, Peter and Olivia.

News
>
Music News
October 02, 2008 06:33:24 GMT
has premiered a brand new music video for her latest single "Hot and Cold". In this video, Perry plays a bride who chases her groom after he is too chicken to say 'I do'. When the groom storms out of the church, Perry literally runs after him and shouts on how cold feet he is. The ending of the video takes a surprising upturn.

"This music video is a big production," Perry gives her comment on the video. "There's lots of different scene changes and obviously I look crazy. This is one of those videos where I'm okay looking a little insane." The video is directed by Alan Ferguson and shot in Los Angeles.

News
>
TV News
October 02, 2008 06:07:06 GMT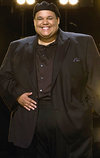 A contestant from reality show "" has been crowned a winner on the Wednesday third season finale. Opera singer Neal E. Boyd becomes a favorite and finishes first after standing side by side to other finalist singer/pianist Eli Mattson as the last two standing.

Host Jerry Springer announced on the seconds leading to the revelation that there was less than one half of one percent between the final votes. When Boyd's name was called, the ex-salesman cried the tears of joy and said, "I love you, Mom. I love you, Sikeston. I love you, Missouri." He is consequently entitled to the $1 million prize.

News
>
Celebrity Gossip
October 02, 2008 06:03:32 GMT

It's nearly a week after and ' and People magazine has some details of the ceremony, all of which are on its latest issue which will hit the newsstands Friday, October 3. Besides the wedding details, the weekly magazine also reports on the couple's pre-wedding day candlelight dinner.

Scarlett and Ryan, according to People, avoided the prying eyes of the paparazzi, sending just 40 guests text message invitations and then staging the ceremony at the "rugged, but luxurious" Clayoquot Wilderness Resort, on a nature reserve in British Columbia, Canada on Saturday, September 27. Guests could reach the venue by sea plane or a 30-minute boat ride.

News
>
Celebrity Gossip
October 02, 2008 05:04:33 GMT

An active campaigner for the upcoming U.S. presidential election, has a sequel for her previous "Declare Yourself" public service announcement (PSA), posing in Hannibal Lecter-type mask for her second ad. Having her mouth tightly closed behind metal nails, she is pictured wearing no make-up and having tears running down her cheeks. Adding a messy look into her face, Alba lets her hair sloppy.

The PSA, shot by celebrity photographer Mark Liddell, has a tagline that read, "Only you can silence yourself. Make them hear you. Register to vote now." The ad, which also attaches on it , is meant to encourage young people to register and vote.

News
>
Movie News
October 02, 2008 04:54:30 GMT

While at the "" press preview in Hollywood on Wednesday, October 1, director Zack Snyder talks to IESB about the forthcoming "" prequel/sequel. Stating that the follow-up movie will be both prequel and sequel, the filmmaker then let out that the second film will take place between the Battle of Thermopylae and the Battle of Plataea.

In the final monologue by Dilios at the end of "300", it was explained that there is a whole year between the two great battle. Hence, that is what will be explored on the second movie. Giving out more on the dishes of the prequel/sequel film, Snyder noted that the movie will be based on the graphic novel which will be written and drawn by Frank Miller, meaning that before the book is completed, the script won't be penned.

News
>
Celebrity Gossip
October 02, 2008 04:29:48 GMT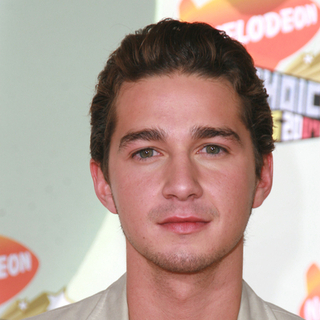 after he was involved in a car crash that happened in July 2008, unfortunately couldn't escape another injury, suffering a cut below his eyebrow while working on "" on Tuesday, September 30. The injury required him to receive stitches, but that didn't stop the actor from getting back on set soon thereafter.

TMZ was the first to report the incident. It claimed Shia got some stitches on set. Representative for him had no comment on the star's latest injury.