News
>
Music News
August 12, 2009 03:45:28 GMT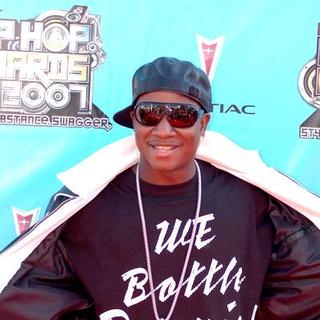 A brand new song from titled "Choose Me" which features has hit the web. Beside having Brown, the Infinity-produced track also lines up as Joc's collaborator and uses today's music trend, Auto Tune.

"Choose Me" is taken from Yung Joc's new mixtape "" which has been put out for free download beginning August 11 on his . In addition to Brown and Pleasure P, the mixtape also has , , and lending their vocal.

News
>
TV News
August 12, 2009 03:27:46 GMT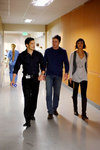 "" is drawing close to the first season finale and the last two episodes will feature two very disturbed patients. This Friday, August 14, a factory worker got his fingers chopped off but there is a possibility that it was not a pure accident. Also, a man believes that he will transform into a werewolf in the next full moon.

In "Life and Limb", Jack has to argue with Carl whether they should sew back the fingers of Brian Jennings or heal his mental condition. Brian in fact refuses any type of surgery and his boss claims that Brian has purposely cut off his fingers to collect disability payments for the rest of his life. The doctors are soon left questioning the true motives for his dismemberment when an even darker secret is discovered at Brian's apartment. Alex Weed guest stars as Brian.

News
>
Movie News
August 12, 2009 03:12:09 GMT

Summit Entertainment has finally come up with a full trailer for its upcoming "". Found at MSN, the two-minute more sneak peek provides a look at the construction of Astro Boy, the first meeting between the robot boy and Cora, and the danger Astro has to face when President Stone lays his eyes on him. It also gives a taste of the comedic touch given to the CGI animated feature.

Set in futuristic Metro City, "Astro Boy" tells the story of a young robot with incredible powers. He is created by a brilliant scientist to replace the son he has lost, but when the scientist finds out the robot couldn't mend his grieving heart, he sends Astro Boy away. Alone and rejected, the young robot embarks on a journey in search of acceptance where he experiences betrayal and gets into a netherworld of robot gladiators, before he finally returns to save Metro City and reconcile with the scientist.

News
>
Music News
August 12, 2009 02:59:30 GMT

A month shy from its release day, 's upcoming studio album "" gets its official cover art uncovered. The artwork features her wearing a strapless gold bubble mini dress.

Along with the arrival of the picture, a title track for "Mi Plan" has also been made available for digital download starting from August 11. The song features Cuban singer/songwriter Alex Cuba and "talks about how being in love and happy are enough when everything else is not as clear."

News
>
Celebrity Gossip
August 12, 2009 02:38:49 GMT

is the latest actress who bares her body for People for the Ethical Treatment of Animals (PETA)'s anti-fur ad campaign. In the latest poster for the organization's "I'd Rather Go Naked Than Wear Fur" cause, she is photographed standing nude in the middle of a New York City subway vehicle, holding a newspaper to cover her breasts and crossing her legs in between a pipe to hide her private part.

"When I became a mother, I started to really understand the importance of all living creatures in a way that I didn't ever think about before," Nia says of what prompting her to join PETA's anti-fur cause. "And I've realized how important it is that we really take responsibility for ... treating animals with love and care just like we would any human being. There's no difference, in my opinion, [between fur and] slavery or the Holocaust. It's just that we're not dealing with human beings, we're dealing with animals, but it's still a living thing."

News
>
TV News
August 12, 2009 02:31:32 GMT

The new promo of "" is highlighting on the sexual content of season 2. The series that will premiere September 8 is back "Bigger, Better, Bolder" with a new resident of West Beverly who can make any girl feel like she's the most beautiful person in the room.

Through the promo, viewers get a first look at Teddy, a handsome, smart, athletic, charming, and confident guy coming to the neighborhood. The character is played by "" actor who is recurring "heavily" in the second season.

News
>
Movie News
August 12, 2009 02:28:56 GMT

It has been quite sometime since a news about "" surfaces, but producer David Goyer has broken the silence recently and opened up about the status of the supervillain prison movie. In an interview with MTV News, the writer of "" revealed that the filmmakers are planning to pick up another screenwriter in addition to the attached Justin Marks.

"We're working on that. We're about to bring on another writer," Goyer gave the update for his upcoming comic adaptation project to the entertainment network. "Obviously, Warner Bros. is now heavily into mining all of the various DC properties." Pressed with the question whether the project is making progress, he stated, "It's definitely something we're developing."

News
>
Music News
August 12, 2009 02:21:58 GMT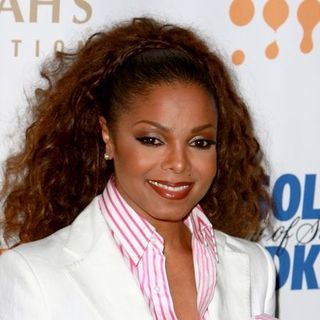 Despite previous report from The Sunday Mail which suggested that has been invited to 2009 MOBO Awards, recent statement posted on the event's official site claimed otherwise. "Following recent reports in the press, MOBO would like to clarify that we have never confirmed that Janet Jackson has been invited or will be attending/performing at this year's MOBO Awards," so it was announced.

Despite the denial, organizers for the show shared they "will always welcome her [Janet] at the show and as a previous MOBO presenter." In the meantime, they "cannot comment on Janet Jackson's association with the 2009 MOBO Awards."

News
>
Celebrity Gossip
August 12, 2009 02:18:20 GMT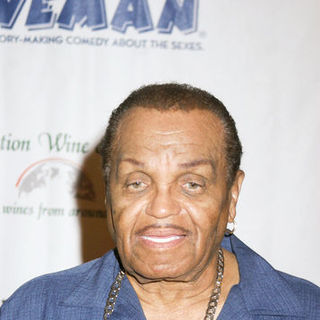 Joe Jackson is wasting no time to deny false reports that his son has been laid to rest last week. The older Jackson confirms exclusively to E! News that the late King of Pop is "not buried yet".

Despite the denial, Joe declines to share words on when and where Michael will be buried. He also won't verify or deny circulating speculation that Michael's remains have been placed in Motown maven Berry Gordy's crypt.

News
>
Celebrity Gossip
August 12, 2009 01:50:40 GMT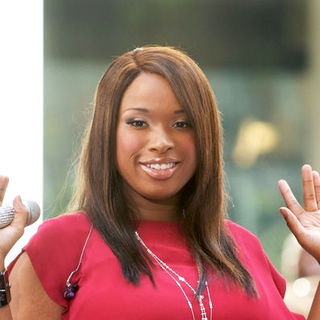 is embracing a new role beside acting and singing, that is becoming a mother. The finalist of "" season 3 has given birth to a baby boy on late Monday, August 10, her publicist Lisa Kasteler of WKT Public Relations has confirmed.

The infant weighed 7 lbs., 14 oz. at birth and is named David Daniel Otunga Jr. He is the first child for Jennifer and her actor fiance David Otunga, who have been engaged since September last year. "The baby is beautiful and perfect," Lisa says in a statement, adding "His parents are ecstatic."

News
>
Movie News
August 12, 2009 01:44:36 GMT

The 14-second long sneak preview for the brand new trailer of "" is now available for viewing pleasure. The promised footage features mostly 's Jacob Black and 's Bella Swan, though there is a glimpse of 's Edward Cullen.

The teaser lets out a snippet of Jacob consoling Bella's broken heart. It also contains part of the clip shown at the 2009 San Diego Comic Con. The part highlights on the scene where Jacob comes to Bella's rescue after she falls down from a motorcycle, and she tells him that he is beautiful.

News
>
Music News
August 11, 2009 09:28:15 GMT
confirms that he has been signed to Decca Records. Following the announcement, it is revealed that the runner-up of "" season two is also prepping a new studio album which is expected to be released in 2010.

"Clay Aiken signs record deal with Universal Music's Decca Records," so a statement on his official website read. "Expect new music in the first half of 2010! Keep checking back here for more details to come."

News
>
TV News
August 11, 2009 09:22:53 GMT

In anticipation of the coming premieres of "" and "", The CW has given recap videos of what happen in the previous season. "Up to Speed" helps fans of the shows to recall what matters the characters have to deal with and what kind of new problems lay ahead.

In "Supernatural", Dean came back from Hell only to fall on a new mission. Sam was trapped in addiction to Demon's blood and killed Lilith under Ruby's spell. The seal was broken and Lucifer is finally free to roam. Filling the role of the Devil aka Lucifer is who is also a familiar face on "".

News
>
Movie News
August 11, 2009 09:18:35 GMT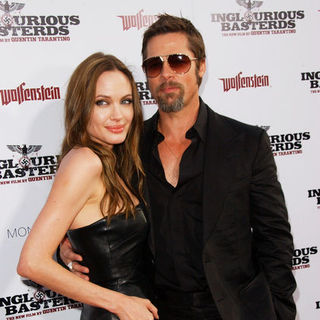 Around two weeks before "" opens wide in theaters, The Weinstein Company has presented the epic movie to selected audience through its Los Angeles premiere. On Monday, August 10, red carpet was rolled down in front of the Grauman's Chinese Theater in Hollywood to greet those attending the special screening.

Many of the cast members were spotted joining director and producer Lawrence Bender for the special event. , , , , , , and were only some of them. Pitt who takes the role of Lieutenant Aldo Raine didn't come alone. He was accompanied by his longtime partner, actress .

News
>
Music News
August 11, 2009 08:48:19 GMT

A music video which is filmed to promote ' single titled "4ever" across United Kingdom has just hit the web. In this video, the group's members Jessica Origliasso and Lisa Origliasso are captured hitting a wild house party and rocking the bash.

"4ever" appears in The Veronicas' 2005 studio album "". This song will also be included as a bonus track in the U.K. release of their latest record "" which will be put out for purchase across the continent on October 5.