News
>
Music News
April 07, 2009 03:40:09 GMT

British band deny claim that they have illegally sampled 's song "If I Could Fly" for "Viva La Vida". Attorneys for the band argue that any similarities between "Viva La Vida" and "If I Could Fly" are not enough to warrant damages.

Furthermore, coldplay's attorneys also say that Joe's song "lacks originality" and so shouldn't receive copyright protection. In response to the statement, Joe's lawyer, Howard E. King, calls Coldplay's denial as "typical for copyright infringement cases and he reiterated that he thought the matter could have been resolved without a lawsuit," according to The Associated Press.

News
>
Movie News
April 07, 2009 03:26:09 GMT

More "" images are unraveled as Topps Company uncover first looks into their upcoming trading card line for the much awaited McG-directed action thriller. While the complete line will comprise 90 base cards highlighting many memorable moments from the movie, the sneak previews only feature several never-before-seen shots.

In addition to the image of 's John Connor raising his rifle against a terminator, some of the cards give out an up close look at the T-700 exo-skull and at the T-1 Terminator Tank. Another pic displays 's Marcus Wright. There are also cards with artist sketches for the various machines.

News
>
Music News
April 07, 2009 02:58:17 GMT

A Russian version of 's music video for single "Hot N Cold" has just been found. The video mainly deals with her live on-stage performance accompanied with a band during a small bash.

"Hot N Cold" is the third single taken from Katy's sophomore studio album "". Since making its way out in September 2008, the track landed at the top spot on various charts, including Billboard Hot 100.

News
>
Celebrity Gossip
April 07, 2009 02:53:38 GMT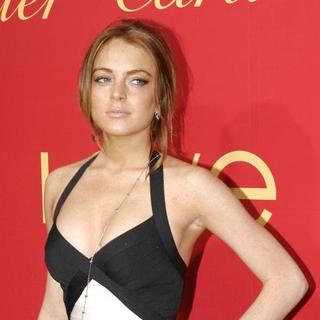 After months of chatter and speculation, has finally confirmed that she and her lesbian lover DJ have broken up. "We are taking a brief break so I can focus on myself," so she told E! News on Monday, April 6.

The same-sex lovers reportedly decided to call it quits Monday morning after having a rough weekend. Perez Hilton claimed Lindsay accused Samantha of cheating on her. "I was right all along. Cheat. Being cheated on does wonders to you. I'm doing this publicly because u&ur (sic) friends call People mag.. So you win, you broke my heart. Now go away. I loved you," read a post on the actress-singer's Twitter page.

News
>
TV News
April 07, 2009 02:53:31 GMT

Disney Channel are going full throttle to promote their brand new series "J.O.N.A.S!". On top of released yesterday, the mouse house have also released three short promos that have all the three brothers of separately introducing the show.

"Get ready for a Disney Channel comedy that will rock your world," , and his two band mates and said. The promos then focus on each of the characters they play, Kevin, Joe and Nick Lucas.

News
>
Movie News
April 07, 2009 02:28:11 GMT

A month away from "" theatrical release, MTV has got its hands on two exclusive clips from the indie drama. Though they are each less than a minute long, the two manage to reel in snippets at 's portrayal of young Salvador Dali as well as Javier Beltran's Federico Garcia Lorca and Matthew McNulty's Luis Bunuel.

The first clip, "Salvador Dali Has a New Look", opens with a scene wherein Lorca and Bunuel discuss how to make a difference in the world. While they are arguing about it, Bunuel spots Dali and his newly cleaned-up look, stating that "The girls will go crazy." Meanwhile, the second clip, "Dali Inspires Lorca's Work", shows that the relationship between Dali and Lorca is developing.

News
>
Music News
April 07, 2009 02:16:53 GMT

's fresh material entitled "Dance Bailalo" from her upcoming second studio album "" has been released. Sung bilingual, half in English and half in Spanish, the track is premiered on 97.9 NYC and will reportedly serve as the second single off the new album.

Following the release of the song, Kat will hold a dance competition on her where dancers will be given a chance to upload a video showing their hottest dance moves. "I will then look at the best submissions and pick the one with the hottest moves. The winners will have a chance to appear in the music video with me," so she says.

News
>
Celebrity Gossip
April 07, 2009 02:06:40 GMT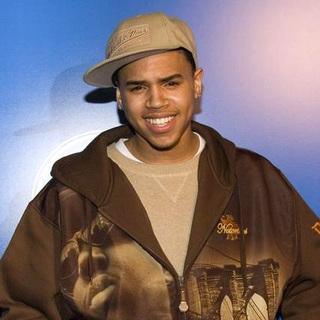 Attending his scheduled arraignment at the Clara Shortridge Foltz Criminal Justice Center on Monday, April 6 for a hearing in his assault case involving , pleaded not guilty to two felony charges, one for assault with force likely to produce great bodily injury and the other for making criminal threats. Initially scheduled to attend the hearing at 3 P.M., the R 'n' B performer was seen arriving at the scene at 3:24 P.M. in a black SUV. He was accompanied by her mother, Joyce Hawkins, and four bodyguards.

Inside the court, Chris kept his lips tightly sealed as Los Angeles Superior Court Judge Patricia Schnegg read the charges against him. It wasn't until Patricia asked him for his plea that he broke his silence, telling the judge "not guilty, your honor." Attending the hearing for less than 15 minutes, Chris didn't answer any questions from awaiting reporters as he made his way out of the court house accompanied by his lawyer Mark Geragos.

News
>
Movie News
April 06, 2009 09:42:38 GMT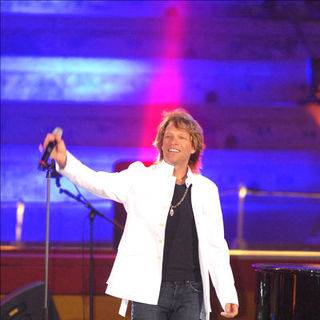 This year's Tribeca Film Festival will be the host for "" premiere. The Hollywood Reporter came up with the story, claiming that the festival held in New York from April 22 to May 3 will "unspool what is described as a work-in-progress documentary" about chart-topping band .

The documentary which features behind-the-scenes of the band's Lost Highway tour last year will be the fest's center piece presentation on Wednesday, April 29 at the Tribeca Performing Arts Center. In addition to the April 29 screening, the Phil Griffin-directed film will also be screened over the following three days.

News
>
Music News
April 06, 2009 09:29:08 GMT

Rapper has debuted a music video to promote his new single called "Cupcakes". In the video directed by Gabriel Hart, he is seen singing the track with a number of beautiful women and a gang of friends, including his collaborator Benisour.

"Cupcakes" is a song produced by Shief. The track is possibly released as the second single from Fat Joe's forthcoming ninth studio album "" following -featuring song "One".

News
>
TV News
April 06, 2009 09:21:25 GMT

"", a new cop drama will soon invade NBC's Thursdays schedule and a preview of what the series deals with is available. A bunch of clips shows how raw and authentic the series is made, and they should be ample to display another work of Emmy Award winning writer John Wells.

The drama follows a rookie cop Ben Sherman who joins the unit in Los Angeles and adapts to the situation. John Cooper is assigned to train Ben and his no-nonsense approach nature has Ben asking himself whether he has what it takes to be a police officer. From the beaches of Malibu to the streets of East Los Angeles, "Southland" is a fast-moving drama that will take viewers inside the lives of cops, criminals, victims and their families.

News
>
Celebrity Gossip
April 06, 2009 09:18:50 GMT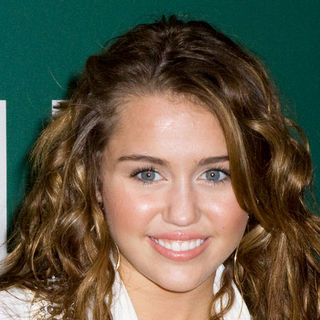 Unlike many other girls at her age who idolize , admits she isn't a fan of the British movie hunk. To the May 2009 issue of Teen Vogue magazine, she shares, "I'm not a huge Rob Pattinson fan. Girls aren't really in love with Rob; they're in love with Edward" when making a reference to his starring role as Edward Cullen in "."

The 16-year-old then names her favorite Hollywood actor, telling the print media, "You've seen him [] in '', right? My favorite." On watching his action in the drama-romance movie, Miley admits, "I bawled my eyes out." Also she opens up about becoming 's fan. "She is, honestly, the most beautiful girl I've ever seen. I went to ''; with Justin [Gaston], and I was covering his eyes," she recalls.

News
>
Movie News
April 06, 2009 09:12:47 GMT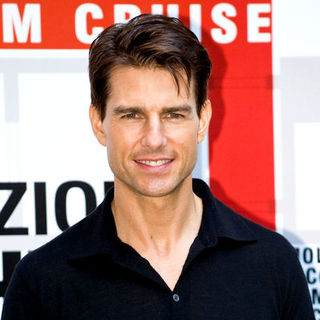 Rumor has it, is planning a remake to western classic "Butch Cassidy and the Sundance Kid". The Daily Express suggested the matter, writing that the 46-year-old actor/producer intends to produce the remake movie through his United Artists and that a senior executive has said the actor has interviewed potential screenwriters.

"It has been a pet project of his that has been on the back-burner for years," the publication quoted the executive as explaining. "But now he's ready to go, and will most likely happily eschew the enormous salary that he normally commands." Another source was quoted, "Butch and Sundance is a labor of love for Tom. He was eight years old when he saw the original and it made an impression that has stayed with him all his life. He can't wait to get to work."

News
>
Music News
April 06, 2009 08:51:20 GMT

"I Poke Her Face", a brand new song from has come out, featuring . The track is expected to be included in his upcoming debut studio album "Man on the Moon: The Guardians", which is due for release in summer.

Sampling Lady GaGa's smash hit "Poker Face", "I Poke Her Face" is a song where Kid Cudi also teams up with and in addition to joining forces with Lady GaGa. "A stripper from the South, looking for a payday / Said bitch you should do it for the love like ," part of the song's lyrics read.

News
>
Celebrity Gossip
April 06, 2009 08:33:26 GMT

Having rekindled their broken engagement, and are planning to buy a beach pad, Star Magazine has reported. "Megan wanted great ocean views because she loves the beach and spotting dolphins. And they said they need several bedrooms and lots of privacy," the publication cites a source as informing. In a bid to find the perfect beach pad, Megan and Brian had been seen touring an apartment building on Santa Monica's Ocean Avenue on March 21.

"She wasn't wearing her engagement ring, but they were quite affectionate," the source reveals further, adding that Megan and Brian "seemed totally in sync!" No words have been offered by the lovers whether report of them planning to buy a beach pad is true.