June 02, 2008 06:48:02 GMT
Fans of Ahslee Simpon are set to be disappointed after the newlywed singer announced that she has postponed her upcoming tour in support of her latest LP "". The pop singer stated the news through her
official MySpace page
on June 1.
At her MySpage blog page, Ashlee reveals the reasons she decided to cancel her tour, jokingly saying, "My team gave me a few reasons I could use: jury duty (but you can get out of jury duty once), creative differences (but I'm a solo artist so that didn't make sense), not in the mood/have a headache (wait, that was an excuse for Pete! and it didn't work. See next reason)." She then added the main reason, which was "The baby ...and that's where I drew the line."
June 02, 2008 06:15:43 GMT

is particularly on the busy streaming line after her single "Mercy" swept not only her Welsh nation but almost the entire world. The rising star which is dubbed "the next Dusty Springsfield" but hates the idea, is keen on making her music stretched to its limit. Together with Bernard Butler who is the ex-guitarist of , she has celebrated the success by recording a new song, a cover of Joe Meek's "Please Stay" that will potentially be used as the soundtrack to the producer's biopic.

Already the buzz about Duffy has reached out to lots of fans and also fellow musicians. After her album "" broke through the American music scene by selling 72,000 copies in its first week release, Duffy has been the center of attention among the nation's artists. has publicly revealed her interest in working with her to form a super collaboration together with . Speaking about the latter singer, Duffy has also earned the title of the next "Amy" along with two other rising stars and .

June 02, 2008 04:46:26 GMT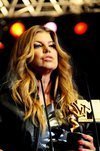 Saturday night, May 31, the 2008 MTV Video Music Awards Japan was held at the Saitama Super Arena and among the winners are some famous names in the music world, such as a.k.a. Fergie, , , and .

At the annual event, Fergie managed to take home one of the top awards which was the Best Female Video for her "Big Girls Don't Cry". Meanwhile, the Best Male Video award goes to Ne-Yo for his "Because Of You" clip. Mariah took home the MTV Video Vanguard award and Avril grabbed the Best Pop Video with her "Girlfriend" clip.

June 02, 2008 02:43:32 GMT

The new music video from rock band for their single "Leave Out All the Rest" has just surfaced, just before its official premiere date today (June 2). The clip which was directed by the band's DJ Joe Hahn sees a very extraordinary and futuristic atmosphere.

It seems the concept of the video tells about galactic adventures as it involves spaceship as the background of the clip and the band as space explorers. Explaining about the clip, previously in an interview Joe said to the press, "We're explorers in space, just like when we go on tour. We're leaving our home life behind, and I guess it kind of ties into 'Leave Out All the Rest', in that we have to leave things behind in order to do something better."

June 02, 2008 02:31:16 GMT

Warner Music Group is in rampant of deleting the video of 's second single off "" that got out on file sharing websites. It was previously announced that the video for the single called "Give It 2 Me" will be released in early June and on the eve of the month change from May to June, a preview leaked online.

The 40 seconds first look to the video has since been extended to a full version one. The full-length video shows Madonna in a dance studio plus a few black and white scenes of her dancing with hat and feather shawl on. The video was directed by fashion photographer Tom Munro in London and made a cameo.

May 31, 2008 07:18:14 GMT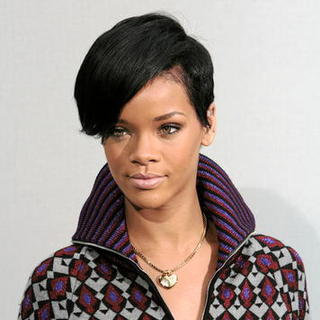 Still preparing the release of her repackaged set "", which will due on June 17, has already had an idea for her next studio effort. The "Umbrella" singer said to the press that on her next LP she would love to work with two famous British female singers, and .

Talking to the press, Rihanna reveals her excitement if she could really work with Amy and Duffy by saying, "How amazing would that be? We've all got three different voices, it would be brilliant. Now that would be a feminist anthem." She also praises the two British singers saying, "I love Amy. I think she's great, so unique. I love her album. And I also love what Duffy is doing, she's brilliant, as well."

May 31, 2008 06:45:04 GMT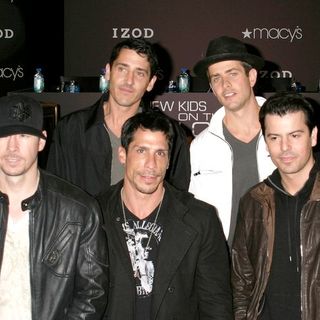 Fans of reunited boy band will now give September 8 a special mark on their calender as the group have confirmed it as the release date for their new album. The yet to be titled reunion LP will be outed via Interscope Records.

Commenting about their decision to make an album after more than 20 years of absence, New Kids' told the press, "Our first goal was always just to make a great album." Moreover Donnie also added his expectation over their new LP saying, "We wanted to work with the best, and have a great team in place so we could make an album that counted."

May 31, 2008 04:44:05 GMT

After now has also joined the fans club. The rapper stated to the press his admiration over the British pop sensation and also plans to collaborate with her on his new LP.

Diddy confirms his interest to Leona and praises the singer by telling the Daily Mirror, "I want that girl on my next album. I'm a huge fan. Not only is she so, so beautiful, she has a great voice." He also added that, "She is extremely talented, and it's great she's from England."

May 31, 2008 04:06:42 GMT
Pushing back the release date for their albums seems to be a trend for musicians lately and now has added himself to that list. The R 'n' B singer's upcoming record "" which supposedly will hit the stores on July 15 has now been rescheduled for July 22.

Unfortunately, there are no further explanation from both Lloyd or his record labels regarding the push back. Meanwhile, on the upcoming set itself, the singer taps some famous names to work with him, some of them are , , , , and .

May 31, 2008 03:52:03 GMT

It has now been officially confirmed that will appear at Nelson Mandela's charity concert on June 27 in London's Hyde Park. The troubled singer along with , , and will make performances in honor of the former South African President who will turn 90 on July 18.

A spokesperson for Winehouse said that the singer is indeed "proud" and "honored" to be made part of the event. Further Tim Massey, the director of the event which is dubbed 46664 after Mandela's number while a prisoner, confirmed the involvement saying, "We are delighted Amy will be appearing at Hyde Park."

May 31, 2008 03:13:36 GMT
After a snippet of it leaked on the net earlier this week, finally the full version of 's "Mr. Carter" got streamed as well. The single has been confirmed as one of the songs that will be featured on the rapper's upcoming LP "". On that track, Wayne taps one of the famous names on the hip-hop industry, .

"Mr.Carter" is not the only track that has been leaked from the set as previously another song titled "Got Money" featuring has also streamed on-line earlier this month. Beside the two tracks, recently 10 other snippets of his new songs have also hit the Internet.

May 31, 2008 02:33:03 GMT
has just released a surprising statement to his fans regarding the recent two new clips for his "Flashing Lights" that have been streaming on the net. Kanye stated on his that the recent videos, leaking on the net were not officially released by him.

The rapper also wrote that he did shot the two videos, but since he didn't like them he made another one and picked the last one as the official clip for "Flashing Lights". "I shot 3 vids for flashing lights cuz I ain't like the first 2. I loved the 3rd one that I released with Spike and hit the world with that," Kanye said.

May 30, 2008 09:36:43 GMT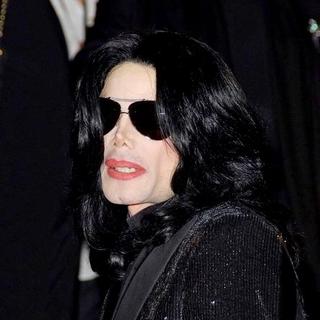 A new unpleasant news about surfaces, claiming that he was pulling out of an appearance at American Idol seventh season final due to stage fright. The report was revealed by The Sun newspaper, who stated that the singer canceled his performance at the last minute because he was too nervous.

Previously, the news about Michael's appearance at the Idol has been considered as a rumor and at the time was already denied by both the king of pop's representative and the American Idol's producer. Now it seems that the rumors could be true as it was reported by the newspaper that claimed that Michael was very scared to take the stage and kept saying, "I can't do it. Everyone will hate me."

May 30, 2008 08:57:44 GMT

has just given a special treat for media people and journalists on Thursday, May 29 as he showed them a first look of his new music video for "Be A Nigger Too". The screening was held at the Tribecca Grand Hotel in New York City. Beside being attended by journalists, the event also saw the arrival of famous rappers such as Consequence and . Before the premiere started, the attendants were being entertained by a DJ who played some classic track from Nas. The highly anticipated clip itself was being introduced by director of the video himself, Rick Cordero.

The clip, which supposedly will get an official premiere to public sometimes in June, said by Rick to be inspired by Spike Lee's movie titled "". On the video beside featuring Nas, it is also being highlighted by appearances from . The video also shows lots of footages related to racism act.

May 30, 2008 07:57:57 GMT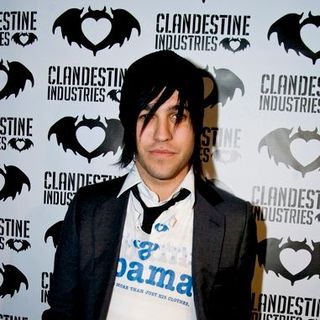 Shouting out your critics to others sometimes can do a good effect for you, that's exactly what just happened to bassist, who earned himself a contract deal thanks to his critics. Pete who recently blasted out to MTV saying that the music channel hasn't played enough real music lately, got a special present over his words as the cable network signed him to produce and host a new music program.

The new show the channel gives to Pete, will be called F'N MTV which will be a weekly program that features live performance and video premieres. The show set to debut on June 13 at 8 P.M. and from then on will air regularly on Friday nights. The new program won't just be about musicians and their music, but it will also involve music lovers.