December 06, 2008 05:07:28 GMT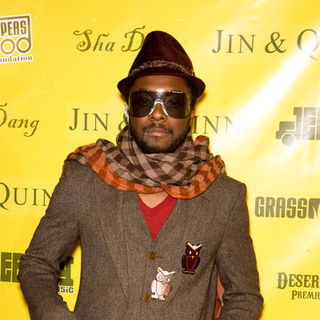 In an interview, ' member reveals that he plans to make the band's upcoming LP "The E.N.D (The Energy Never Dies)" as a "music diary." He tells Billboard, "It's a diary ... of music that at any given time, depending on the inspiration, you can add to it."

"When it comes out, there'll be 12 songs on it, but the next day there could be 100 songs, 50 sketches, 1,000 blogs all (online) around 'The End' so the energy really, truly never dies," will.i.am explains further. "I'm trying to break away from the concept of an album. What is an album when you put 12 songs on iTunes and people can pick at it like scabs? That's not an album. There is no album anymore."

December 06, 2008 03:59:46 GMT

A paparazzi-inspired music video to promote ' new single "Fly on the Wall" has been premiered. Shot in a dance studio in downtown Los Angeles on November 9, it starts with a capture of her leaving a theater with a guy who "gets overcome by some strange cough" and then turns to a paparazzi.

In the next scene of the video, Miley screams and flees from his chase. "She is backed into a corner with nowhere to turn and the paparazzi approaching" but then instead of attacking or photographing her, "they break into choreography" in a parking lot.

December 06, 2008 03:25:26 GMT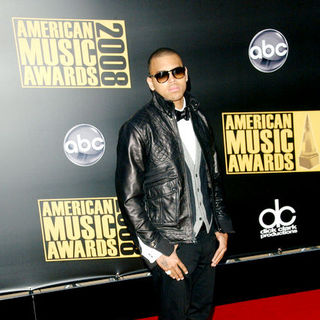 A new song from has arrived. Titled "Save Me", the single is a slow ballad jam which takes 3 minutes 8 seconds long. Reportedly produced by , it is expected to be featured on Chris' upcoming LP, tentatively titled "".

Earlier this week, Chris Brown was announced as one of the nominees of Best Pop Collaboration With Vocals at the 51st Annual Grammy Awards, thanks to his duet with on "No Air". Also, he received another count in Best Male R&B Vocal Performance, competing with , , , and .

December 06, 2008 02:27:36 GMT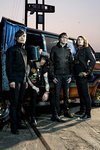 A music video promoting 's song "Seventeen Forever" has been debuted. Shot in carnival-themed scenes, the video features crowd of an entertainment spot complete with its fun house, ferris wheel, fire barrels, and stunt motorcyclists.

In the Metro Station's music video, , half-sister of the band's guitarist and vocalist , is captured making a cameo appearance among teenage boys and kids playing around the carnival. She is seen playing bumper car and laughing through the set.

December 05, 2008 07:36:00 GMT

Soul music singer/songwriter stated that she wants to record a song with 's frontman . "I actually want to do a song with Chris Martin," Jazmine confessed to People during an interview. "So maybe somebody will introduce me to him, or I can slip him an album and he can listen!"

Apart from her desire to collaborate with Chris Martin, Jazmine Sullivan also shared her excitement concerning her being nominated for five nods at 51st Annual Grammy Awards, which is to be held on February 8, 2009, at STAPLES Center in Los Angeles. "It was surreal," she claimed. "I've been working for this my whole life and to see it finally pay off is just wonderful."

December 05, 2008 06:51:13 GMT

Country music singer has released a music video aimed to promote his new song "Feel That Fire". In the video, he is seen singing verses narrating "about a girl who wants to be as alive as humanly possible, to feel everything, to take it to the hilt."

"Feel That Fire" is a self-penned song which contains electric guitar sounds blended with up-tempo jam. Reportedly listed in Bentley's upcoming fourth major studio album of the same name, the song peaked at number 7 on Canadian Radio & Records Country Singles chart but only managed to land at number 71 on Billboard Hot 100 Singles chart since its release in late September.

December 05, 2008 06:05:44 GMT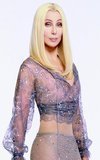 plans to enter recording booth to cover 1960s classic songs for her forthcoming studio album. Spilling the beans on the matter, she reveals that she wants to re-cycle hit singles from such musicians as , and .

"I'm planning an album of all these great songs from the '60s that I've never covered before," Cher said in an inteview. "It was such a magical time for music - groups like The Beatles, , The Zombies, , the Stones [] and singers like [Bob] Dylan and Otis Redding."

December 05, 2008 04:11:02 GMT

One day after for her new single "Circus" hit the web, moves up the premiere date for the video from December 5 to December 4. While the unofficial video features low quality scenes, the official one is filmed in high quality with the same circus-themed captures showing a lion, elephants, jugglers and a fireeater put as cameos.

In related news, Britney Spears will be touring for a roadshow known as "". Starting on March 3, 2009 at New Orleans Arena in New Orleans, LA, she will continue traveling across North America and Canada with as her main supporting act to complete at least 26 other dates.

December 05, 2008 02:52:18 GMT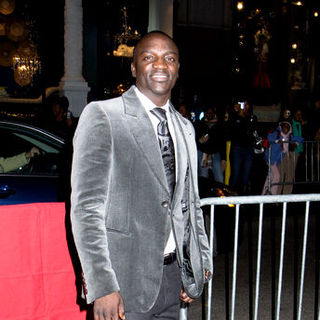 During an interview, revealed the he was "gutted" after his duet song with was dropped from the tracklisting of his newly-released record "". Opening up to The Daily Star, he put the blame over the missing out of the collaborative single on Internet leaks.

"Musically we were on the same level and we wanted it to be special," Akon explained in a statement. "We wanted it so that when people got my album, it was something that was never heard. But the leak stopped those plans."

December 05, 2008 01:59:07 GMT

A music video in the accompaniment of 's brand new song "The Fear" has made its way out. Shot in Bedfordshire, it presents the British singer singing the song surrounded by hunks dancing around her. Near the end, it shows her walking out of her balloons-decorated house, away from the crowd.

"The Fear" is a mid-tempo jam coming off Lily's sophomore major studio effort "". Starting with a melodic guitar sounds, the song mainly talks about the superficiality in the entertainment industry. "I wanna be rich and I want lots of money/I don't care about clever..." she sings before blasting off the celebrities who think taking their clothes off will make them more famous. "It will be shameless/Cuz everyone knows this is how you get famous."

December 04, 2008 08:07:24 GMT
is ready to deck the halls this season as she has released a brand new Christmas single titled "Christmas Tree". Featuring Space Cowboy singing some verses on the hook, the song carries an up-beat electropop jam.

In related news, Lady GaGa will embark on a U.K. roadshow with . Kicking off the gig on January 18, 2009 at AECC in Aberdeen, Scotland, she will head up to Glasgow the next day for a live concert at SECC and wrap up in Berlin on February 19, 2009. Complete details of her upcoming shows can be found on .

December 04, 2008 07:24:53 GMT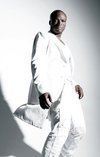 A music video in support of 's new single "People Get Ready" has been debuted. Shot entirely in black and white scenes, it shows the soul singer enjoying his loneliness singing the song all alone with lamps put on trees around him illuminating the set.

"People Get Ready" is a 1965 gospel-influenced track written by Curtis Mayfield and originally recorded by The Impressions for their self-titled album. The song has been covered by many musicians including , , , and many others.

December 04, 2008 06:34:26 GMT
This year, NBC's annual tree-lighting ceremony has become a star-studded show. Taking place at Rockefeller Center's Art Deco Plaza in Manhattan, the event is lightened up with live performances from , , , , and many more.

Broadcast live on December 3, the show sees the Jonas boys singing "Girl of My Dreams" and Miley delivering a single entitled "Rockin' Around the Christmas Tree". In addition to the Disney stars' live appearances, it is also liven up by David playing "Happy Christmas", Beyonce performing "Ave Maria" and taking the stage with "White Christmas".

December 04, 2008 04:46:19 GMT

Nominations for the 51st annual Grammy Awards have been announced in a CBS' live show which took place at Los Angeles' Nokia Theatre on December 3. Co-hosted by and , the event revealed that rap mogul led the pack with eight nods.

Topping the nominations, Wayne put his sixth studio album "" into a battle in the category of "Album of the Year" with 's "", 's "", and ' "" and 's "". Meanwhile, he gained seven other nods from such categories as "Best Rap Solo Performance", "Best Rap/Sung Collaboration", "Best Rap Album", "Best Rap Performance by a Duo or Group" and "Best Rap Song". In the two latter counts, he received two nominations each.

December 04, 2008 02:56:28 GMT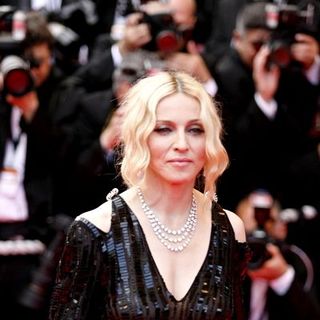 was forced to postpone her live concerts in Argentina, citing unforeseen technical difficulties as the cause. "Madonna's producers told (River Plate Club) management that Wednesday's show has been suspended," an official from the local company Time 4 Fun told AFP.

In further explanation, the club official revealed that sound equipments and wardrobes needed for the event didn't arrive in time due to flight delay. "And [Madonna] asked it be moved to next Monday, because some of her equipment and wardrobe have not arrived," so the official stated.