December 18, 2008 03:09:00 GMT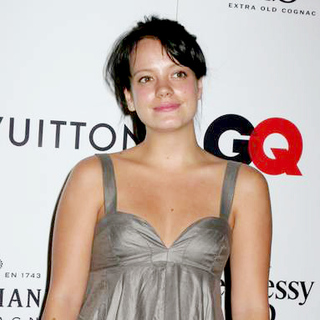 gets a "serious trouble" with her recording company EMI following of ' single "Womanizer". She posts a message on her MySpace page thanking , who played the song for the first time during his weekly show on December 12, and at the same time admitting that EMI are not happy with the situation.

Starting with a statement saying the reason behind her action to do the cover is because she loves Britney, Lily continues writing, "It wasn't my intention for it to have whizzed round the world like it has, Mark Ronson asked me for something no one had heard to play on his radio show and womanizer was the only song I had as an attachment on my blackberry and I couldn't get home to send him anything else in time."

December 18, 2008 02:14:03 GMT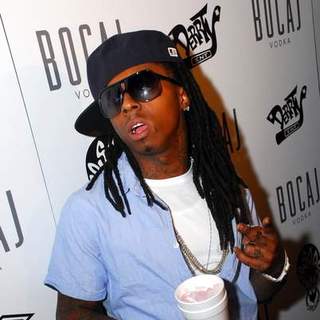 Following over allegedly taking an illegal sample from Karma-Ann Swanepoel's song "Once" for his single "I Feel Like Dying", lawyers for Swanepoel continue seeking for compensation. This time, they demand the rapper to turn in documents that would reveal the total income generated by his track.

In return to the request from Swanepoel's camp, Wayne's attorneys have filed papers asking judge to postpone the deadline for the demanding document and other material until Friday, December 19. It is still unclear whether the extension is yet to be granted.

December 17, 2008 09:23:14 GMT

Rock band have confirmed on their official site that they are getting Guitar Hero video game treatment. "It's the worst kept secret in rock-n-roll but we're here now to finally confirm that there will indeed be an all-Metallica Guitar Hero game released in the first half (!?) of 2009," the band wrote in a post.

The so-called "Guitar Hero: Metallica" video game, as stated by the band, will allow people to jam along to 28 of their songs, as well as to a number of tracks by , , , , and . "There is also an all new Expert+ difficulty setting featuring two bass drum kick pedals (!!!) along with all the gameplay modes from Guitar Hero World Tour," the music act added.

December 17, 2008 08:13:59 GMT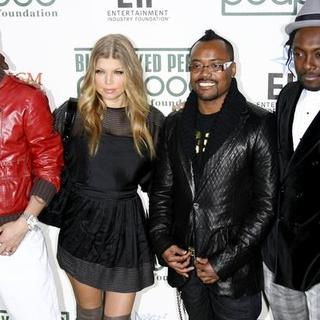 One of the ' members opened up that the band's forthcoming fifth studio album "The E.N.D (The Energy Never Dies)" will be loaded with the same energy the band had in previous albums. "Same Black Eyed Pea energy. A lot of international inspiration," he said.

" was doing X-Men the new movie [''], so he got inspired in Australia to do electro music," Taboo explained further at the re-opening of the Conga room in Los Angeles. "So we fused electro with hip-hop and made our own mesh."

December 17, 2008 07:29:33 GMT

A music video promoting 's brand new song "Who Dat" has made its way out. Produced by Gabriel Hart, the video is co-produced by RayGun from Southern Trees Film Group and has rapper making a cameo appearance.

"Who Dat" is a song produced by rapper/songwriter Shawty Redd, who also helped recording 2007 single "Sensual Seduction". The D. Rich-produced track appears on Young Jeezy's third studio album "".

December 17, 2008 06:47:47 GMT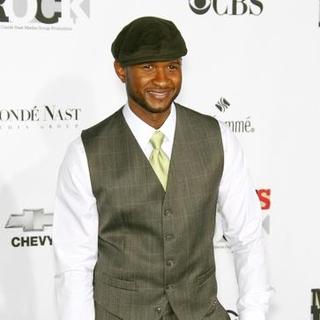 is holding a contest to give teenagers a once-in-a-lifetime chance of filming a music video for him. Those who want to join the contest must be at the age of 13 to 18 years old.

The online contest will be started from December 16 and will expire on January 31, 2009. Then, in March 2009, several contestants will be selected and flown to Los Angeles to work in two teams. The two teams will have one week to work on Usher's music video with him giving advices whenever they need any.

December 17, 2008 06:08:14 GMT

A music video aimed to promote ' first single "You Better Pray" off upcoming third studio LP "" has been premiered. Starting with a look at a quiet school ground, it quickly changes to a scene showing a boy sitting on one of the library chairs, seemingly to be bored.

Trying to escape from the boredom, the teenager draws cartoon characters which then jump out of his book, coming to life and becoming the band's members who perform the song out loud in the quiet library with no one seems to care. Curious but indeed excited with what happens, he draws other characters, this time two fat bald guys, who also jump to life as his previous cartoon pictures.

December 17, 2008 04:31:55 GMT

A new song claimed as a collaborative single between and has been available for stream. Entitled "If I", the track is reportedly produced by . However, there is no word on whether the song will be appearing on either Justin's upcoming third album or T.I.'s next LP.

Apart from the song's news, Justin Timberlake reportedly is not working on solo album. His spokesperson told MTV that he is indeed lingering in the studio but it is for writing and producing songs for as well as other Tennman Records' artists, Matt Morris, Free Sol, and Brenda Radney.

December 17, 2008 03:32:46 GMT

Following Adrian Young's statement saying that will still be working on their sixth major studio effort next year, speculation has swirled in the media claiming that there will be no new record in 2009. "We've been working on a new record off and on now for a bit of time, and we're going to continue to work on a new record next year," he said at the KROQ Almost Acoustic Christmas in Los Angeles.

"We're going to start touring in the spring of '09 through the summer, and we're going to continue to work on music while we're traveling," Adrian explained. "[We'll have] a mobile studio on the bus and eventually get to a new No Doubt record."

December 17, 2008 02:29:30 GMT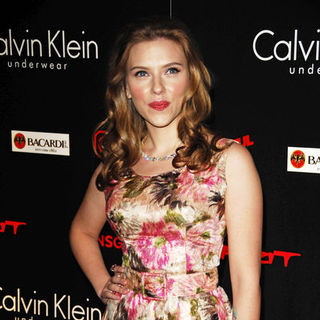 revealed her plan to enter the recording booth for sophomore studio album. "I would love to do another album," the actress told MTV while promoting her forthcoming movie "".

Unlike her previous effort "" which mostly carried the cover version of ' songs, this follow-up record will tackle original materials. "I don't think I'd do covers, so it'd be a project that I have to dedicate myself to," she said. "I feel like that's something for the future."

December 17, 2008 01:48:30 GMT

A music video supporting 's song "Sooner or Later" has been debuted. According to Emmett Malloy, one of The Malloys who directed the video, "It's really about the market kinda going down and it ends in a pretty hopeful way."

Starting with scenes showing worried faces of people working in a stock market following the crashing down of the business, it also captures the band's members , Chad Hugo and Shay Haley cleaning floors and windows of the building as janitors. Nearing the end, professional skateboarder Rob Dyrdek is seen approaching them with two small paper bags full of money.

December 16, 2008 08:21:29 GMT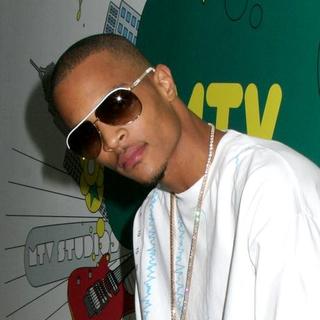 In an interview, revealed that he will not debut "Swing Ya Rag" music video after Gucci and Louis Vuitton, two companies mentioned in the song's lyrics, are not happy that they may be full-on visuals for the record. According to MTV, the "Live Your Live" singer also said that he has no intention to film another video to replace the pulled-out one.

"We spoke to them. The video, it's done. But I guess it's one of those corporate things where they don't wanna be associated or affiliated with a certain type of brand," T.I. said in a statement. "A T.I. video ain't the best look in their eyes right now. No harsh feelings."

December 16, 2008 07:11:54 GMT

A music video in support of "" soundtrack "Go All The Way (Into The Twilight)", which is performed by Perry Farrell, has been outed. The video is reportedly directed by Andrew Bennett, who also helped shooting "Rockstar" music video.

Beside featuring Perry Farrell's "Go All The Way (Into The Twilight)", "Twilight" also includes 's "Decode" and "I Caught Myself", 's "Supermassive Black Hole" as well as 's "Leave Out All the Rest" among others.

December 16, 2008 06:17:25 GMT

In Fuse's event dubbed "The Top 40 of 2008: The Good, The Bad & The Britney", ' music video for single "Womanizer" has been announced as "Best Music Video of the Year". The Joseph Kahn-directed music video receives the top honor after facing off several music videos, one of which is coming from for his song "With You".

Previously, in the final eight, the "Womanizer" video competed such music videos as 's "Given Up", Chris Brown's "With You", 's "Paper Planes", 's "Fall for You", 's "Inside the Fire", 's "Psychosocial" and 's "That's What You Get". Out of the seven contenders, Britney's music video went head to head with Paramore's video in the final round.

December 16, 2008 04:53:49 GMT

A music video for 's song "I Got You Dancing" has been released for fans' enjoyment. Some scenes on the video feature the singer sporting tribal costume and make-up and dancing with several backing dancers in a seemingly-to-be rehearsal room, while the others present a look at her also dancing around in the same room with different costumes.

"I Got You Dancing" is an up-beat jam listed on Lady Sovereign's upcoming second major studio effort "". The new song has been available for stream since early December as "an early Christmas gift" for her fans.