February 17, 2009 07:31:23 GMT

is seen doing some freestyle with socialite in a nightclub. Wearing black tuxedo, the rapper is captured in the bar sitting face-to-face with the pop singer and then the two throw words in return in a rap battle.

Paris begins her freestyle, "Yo whassup, My name is P Hizzle, I'm chillin in the clizzle with my homeboy Snoop Dizzle, he's sexy, he's fine, he is the man of our time. I love him ..." In response to her lines, Snoop raps, "Sweet P! Ohhh wee!, Do it to 'em Dogg After Dark baby gurl. Don't stop, won't stop, can't stop. Look in yo eyes, look in my eyes, no surprise. 'Sweet P' and the D O Double G Yyyy."

February 17, 2009 06:49:15 GMT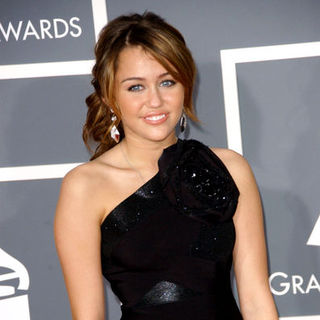 ' brand new song called "Butterfly Fly Away" has been revealed through a video footage from Disney's movie surfers. Featuring her father , the song is listed in of her upcoming film "".

In addition to providing a first look into Miley's duet track with her father, the show presents choreographer Jamal Sims teaching some dance moves from Miley's to the show's host. It also features several "Hannah Montana: The Movie" scenes, one of which captures the singer feeling shocked when finding out that she is flown to Crowley Corners, Tennessee instead of to New York .

February 17, 2009 05:52:25 GMT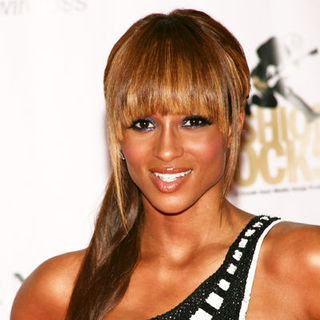 A song entitled "I'm A G", which is believed as 's new material, has been unveiled through an almost-one-minute audio stream. Words are, the up-beat jam will be included in her upcoming third studio album "".

Ciara's new album is expected to hit the U.S. market on April 7. New materials in the record will be worked on by , , , , Christopher "Tricky" Stewart and Rodney "Darkchild" Jerkins among other powerhouse producers.

February 17, 2009 04:19:21 GMT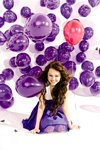 A music video in support of "" soundtrack "Hoedown Throwdown", which is performed by , has been premiered. It shows the songstress taking the stage of an intimate neighborhood party, delivering the mid-tempo song accompanied by a live band.

"Hoedown Throwdown" music video was debuted during the airing of Disney Chanel's "Night of the Stars" on February 16. It was aimed to replace Miley's , which was supposed to make its debut in the special programming but leaked earlier this month. Beside hosting the premiere of Miley's music video, the mouse house's programming also debuted an official music video for 's single "The 3 R's".

February 17, 2009 02:57:01 GMT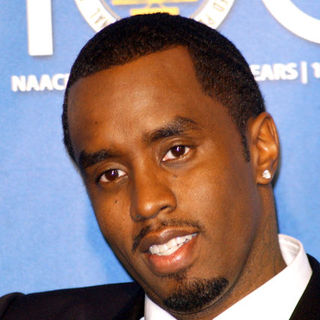 's new major studio album will be called "". Confirming the news was the rapper himself during the airing of MTV's "Making the Band 4" season three part 2 on February 12.

Aimed to follow up Diddy's 2006 studio album "", the new record will have contributions from and 's former member Dawn Richard. It will also contain electro hip-hop songs, which feature the heavy use of Auto-Tune.

February 17, 2009 02:21:24 GMT
' never-heard-before song called "Love Is on Its Way" has been available to peek through Disney's movie surfers. Having ballad sounds hanging on the hook, the new track is promised to be featured in the band's upcoming movie "".

Beside revealing snippet from the band's brand new single, the video footage from Disney's movie surfers also provides a look into "Jonas Brothers: The 3D Concert Experience", which is due to come out in the U.S. theaters on February 27. It features , and performing the ballad song in a park. It also captures their on-stage performance with .

February 16, 2009 08:56:12 GMT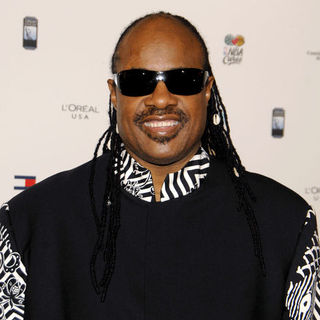 President Barack Obama will honor with a Gershwin Prize for Lifetime Achievement from the Library of Congress. Accompanied by first lady Michelle Obama, the president will hand in the medal on February 25.

Following the award ceremony, a concert will also be conducted at the White House with Wonder appointed as its performer. The show will be broadcast the next day on PBS as the conclusion of the network's "Performance at the White House" series.

February 16, 2009 08:13:18 GMT

RMF Productions, the concert promoter who signed for Rochester concert, has filed a legal document against the rapper for at the venue for the third time. Beside listing Wayne, Edward Strickland, GM of the company, also names the rapper's manager Cortez Bryant in the lawsuit.

Strickland says that he has advanced Wayne 100,000 dollars but in return, got nothing from the rapper, who won Best Rap Album for his studio album "" at 2009 Grammy Awards. In the legal document, the concert promoter is mentioned to seek 1.3 million dollars in compensation over the cancellation.

February 16, 2009 07:08:57 GMT

delivered "Fly on the Wall" during the airing of ITV1's show "Ant & Decs Saturday Night Takeaway" on Valentine's Day but unfortunately forgot some of its lyrics. "She always sings live so anything can happen," a spokesperson from Polydor Records said about her lyrics-forgetting performance.

Sporting a yellow top and black short pants, she took the stage of The London Studios on the South Bank with several backing dancers. After exiting from the stage, she reportedly reached out to BFF Mandy Jiroux and told her that she had indeed forgotten some lines during the live appearance.

February 16, 2009 06:16:36 GMT

Coming out with third studio album "", Scottish rock band have experimented with electronic tune, making it a danceable rock music. They even used human bones in an attempt to "have a real dry, percussive sound."

"Tonight: Franz Ferdinand" has been available in U.K. stores since January 26. Loosely based around a night of partying and its morning effects, the Dan Carey-produced record debuted at number 2 on U.K. Albums chart as well as number 9 on Billboard Hot 200, selling about 31,000 copies in its first week of release.

February 16, 2009 04:39:56 GMT
rocked this year's NBA All-Star Game, delivering "Star-Spangled Banner". She sang the National Anthem at U.S. Airways Center on February 15 in her hometown Phoenix, Arizona.

Beside Jordin Sparks, was also scheduled to make an appearance at the event but pulled off soon after being accused of attacking a woman, who is strongly believed to be . "He's not exactly missed. He does not currently represent the image we are trying to project," an NBA official commented on Chris' cancellation.

February 16, 2009 02:53:49 GMT

and DJ girlfriend have both canceled planned show on Valentine's Day in South Florida, citing that they fell ill and were ordered not to fly by their doctor. "We really feel bad, and I work sick when I can, but unfortunately I couldn't drive to Miami, so I'm stuck in New York City with doctor's orders not to fly," Ronson told People.

Amanda Senoff, director of marketing for Passions, the nightclub where Lohan and Ronson were supposed to perform, said that "Sam was too sick with the flu to travel and Lindsay is also feeling sick." She then added, "So they rescheduled for March 7."

February 16, 2009 02:17:07 GMT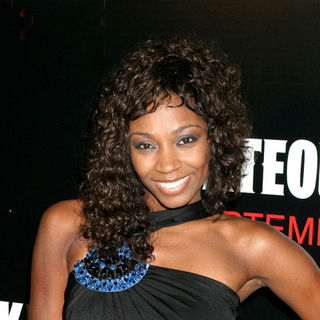 A new track called "On My Side" from the former member of , D. Woods, has just arrived. Containing mid-tempo sounds, it is reportedly recorded for her upcoming mixtape series titled "Independence Day".

D. Woods was kicked out of Danity Kane by the group's founder during season-three finale of "Making the Band 4" back in October 2008. She was removed from the band because Diddy felt she had gotten "caught up in the wrath" of , who was also fired during the airing of the show.

February 14, 2009 07:31:19 GMT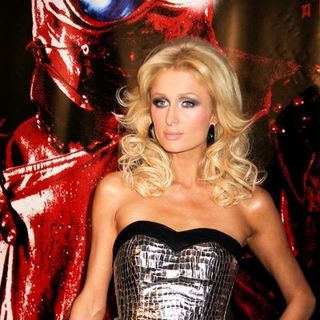 's sophomore studio album may feature hip-hop material as she has reportedly teamed up with actor/rapper Simon Rex in a new song. "She was rapping with Simon Rex in the studio. They had a blast," so a source told In Touch Weekly.

Paris also revealed to the publication that the singles in her still-in-the-work record will be written by herself. She said at pre-Grammys party in Beverly Hills on February 7, "I wrote every song, so it's a lot about my life. It's very different from my last album."

February 14, 2009 06:37:59 GMT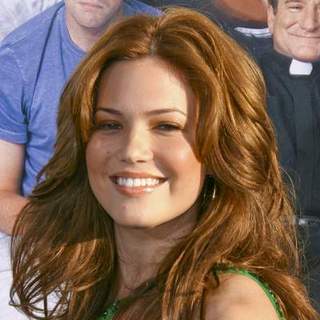 "I Could Break Your Heart Any Day of the Week", the brand new single performed by has arrived in high quality. Confirmed to be included in her upcoming sixth studio album "", the track was performed for the first time by Mandy, who joined forces with Mike Viola, during an acoustic set at the Lizard Lounge in Cambridge, MA in 2008.

Mandy Moore will reportedly release "Amanda Leigh" on May 26, 2009 via Storefront Recordings. Soon after the album, which deals with personal reflections and insights about life and love, is dropped to the market, she will hit the road across America for a tour.