September 29, 2007 04:57:38 GMT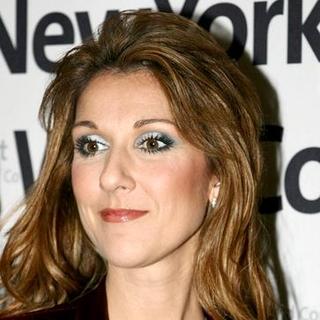 A new song from 's upcoming album has leaked. 'Alone', one of the tracks from '' has found its way online although the status as a single is yet to be confirmed.

An in-studio-recording footage of this song has actually been posted on You Tube this week, along with another track called 'World to Believe in'. The song 'Alone' is revealed to be produced by Ben Moody, the former guitarist of and frequent collaborator to many artists such as , and .

September 29, 2007 04:27:41 GMT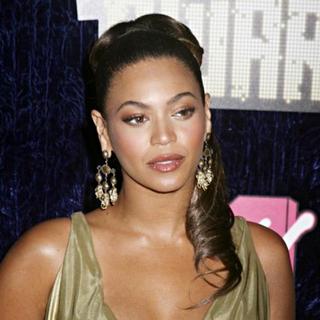 may have handled her gig in Malaysia well, but not so much for . The diva's concert in the country's capital Kuala Lumpur has been cancelled because she reportedly didn't want to compromise with the strict dress code.

Malaysia's Muslim group have once again enforced a dress code that doesn't allow female performers to reveal skin from chest down to Beyonce. The 'Irreplaceable' singer has allegedly refused to follow this rule and prefers to cancel the date.

September 28, 2007 07:15:46 GMT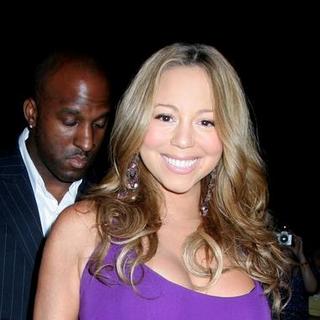 has been cleared from copyright infringement case that she has been accused with. Federal judge has ruled out that Carey's 'It's Like That' is copying materials from singer Rachele Chafir's 'Sexy'.

U.S. District Court Judge Kimba Wood decided that the case is not strong enough to proof that Carey and her team have used Chafir's song which is claimed hardly resembling Mariah's hit. "It was the right decision," Carey's lawyer Ilene Farkas told MTV. "The record was clear in this case."

September 28, 2007 06:50:35 GMT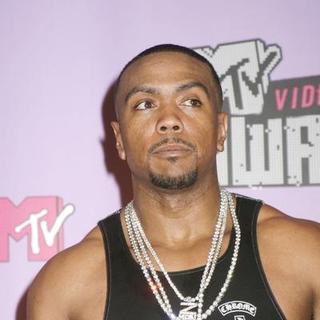 Thanks to and for setting a trend of chart battle, is now planning to do the same against "daddy" . The uber producer may want to challenge Dre, an equally renown producer, by releasing a new album on the same date early next year.

Telling MTV Timbaland said, "I gotta go against my daddy. I call Dre my daddy. To make it be some talk, I gotta go against my big brother. He's my big brother. Dre is my mentor. That would be big."

September 28, 2007 06:27:55 GMT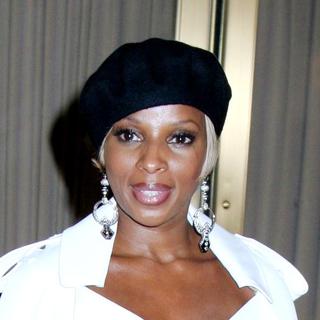 has decided to pull 'Just Fine' as the first single from her upcoming album '', due November 27. The uptempo track is produced by Jazze Pha and Christopher 'Tricky' Stewart, the latter being responsible for 's smash hit 'Umbrella'.

Mary's album was due to release on November 20, but it has been pushed back a week later. Little is known about the CD currently, but it has been known that renown producers like Brian Michael Cox, Sean Garrett and Rodney Jekins will contribute to the album. Cox and Mary won a Grammy this year for the track 'Be Without You'.

September 28, 2007 05:01:33 GMT

has decided to remix his fifth single from '' with . Remix of 'Until the End of Time' was released on U.S. radio on Wednesday, September 26.

Rumor has it that the official remix will be made the first single if the album is decided to be re-released the end of this year. Another brand new track that didn't appear in the standard version will also be included in the re-released version along with a DVD containing music videos.

September 28, 2007 04:27:33 GMT

' 'Gimme More' has been released on iTunes on Tuesday, September 25 and is picking up its U.S. iTunes chart victory very quickly. It jumped from #97 up to #16 within hours and immediately soars to #2 as in yesterday (September 27), only seconded by 's 'Crank That'.

The song also earns the same position in France and New Zealand but has even better luck in both Canada and Australia by sitting at the first rank. It is also climbing at a rapid rate in U.S. Singles chart where its position will be determined next week.

September 27, 2007 07:46:21 GMT
A new on-the-set picture of 's highly-anticipated video 'Hot' has erupted online. The singer has her blond hair let down and black strapless top on.

The music video was shot at the Beacon, Jersey City last weekend, according to a rep. Murdoch Hall, which also was used in several movies like Annie and Quiz Show, are used as the setting. It has the '1920s burlesque" theme where girls wear their fishnets. "Little Miss Lavigne had two personal masseuses tending to her during the shoot," the press release stated.

September 27, 2007 07:07:58 GMT

A brand new single from has leaked online. The song featuring that is titled 'Single Again' is reported stolen from a local recording studio, shocking the rapper upon hearing the news.

Although the song is said to be Trina's new single, Slip N Slide Records CEO Ted Lucas confirms that it was not the official version. "This mishap is extremely unfortunate and the official version of 'Single Again' track featuring Trina by herself will be re-released by the end of the week," Lucas told AllHipHop.com

September 27, 2007 06:29:22 GMT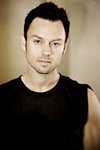 has premiered a new video for 'Me, Myself And (I)'. The singer co-directed the clip himself alongside husband Richard Cullen who also designed the cover art of Hayes' 2005 single 'So Beautiful'.

The clip shows Hayes, who has led a relatively successful solo career since breaking from , doing a dance routine that the singer rarely did in the past clips. Other than that, he was seen on a couch with strong wind blowing off against him.

September 27, 2007 05:56:12 GMT
A picture of in suit with closed bar background has been rumored to be the cover art of his new release. The rapper called '' earlier this month, after inspired by a movie of the same title.

The first single called 'Blue Magic' from the November 6 album has been released on September 20 and is available for listening on . It is both featuring and produced by .

September 27, 2007 04:43:25 GMT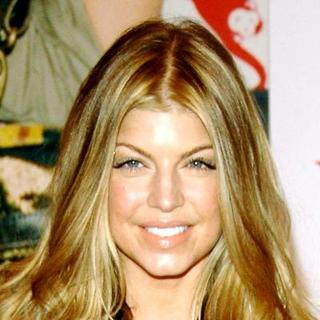 aka Fergie will soon premiere a new music video for her fifth single 'Clumsy'. The video was wrapped up on Friday, September 7 and will be released early next month.

The singer shot the video with directors Marc Webb and Rich Lee. MTV reports that "the surreal, humorous clip features Fergie falling head over heels".

September 26, 2007 09:38:48 GMT

will release his new album on December 4 instead of November 6, according to Billboards.com. The former Fugees singer also spilled out collaborators and results expected from the new album.

'' will include guests artists like , , , , , , and 's Serj Tankian. Along with newcomer Niia, Akon and T.I. have been featured in the singer's first single 'Sweetest Thing (Dollar Bill)' that was released to radio outlets on August 14.

September 26, 2007 08:50:19 GMT

once again sold their reunion tickets in a matter of minutes. The British rock band are now adding two more shows after selling the within 15 minutes last weekend.

NME.com reported that the extra dates would be November 12 at Brixton Academy and November 17 at Manchester MEN Arena. Mark the date, tickets for the new shows will go on sale September 28 at 9 a.m.

September 26, 2007 08:08:06 GMT
Words have it that will hold a spectacular world tour in celebration of her ripe age. The iconic pop queen will turn 50 on August 16 next year and is busy lining up plans for the big tour.

New York Post reported that the jaunt will be aptly called 'Madonna at 50'. There has been no press release regarding this but if it's proven true, then it would be the tour to support her new album which is expected to be released this November.