June 10, 2008 07:57:55 GMT

More great news come for English rock band , as the latest report suggested that their upcoming record "" could become the biggest selling album this year. According to Play.com the band's new LP, which is set to due on June 17, has been pre-ordered more than any other artists' albums on the website's list.

Play.com also claimed that the average of "Viva la Vida"'s pre-order is one in every minute and it is set to beat earlier sales record which was held by with her "". Confirming the news, the site's head of music, Helen Marquis, said, "We have not seen an album pre-order to quite these levels before. The previous record holder was Leona Lewis."

June 10, 2008 07:25:49 GMT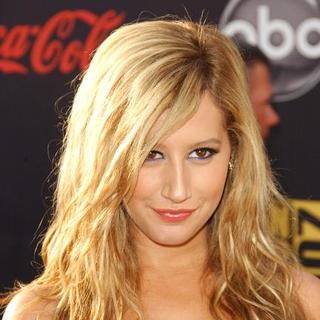 Star of the hit Disney TV movie "High School Musical", , is going '80s for her new music project. The pop singer reportedly has just finished recording some cover songs from famous '80s singers such as Rick Astley, Cindy Lauper, and .

The hit songs that she covers are "Heaven Is a Place on Earth" (Belinda), "I Wanna Dance With Somebody" (Whitney), "Never Gonna Give You Up" (Rick), "Time After Time" (Cindy) plus one track from Cathy Dennis titled "Too Many Walls". All of the tracks are recorded for the promo of Degree Girl deodorant, which Ashley is being contracted to.

June 10, 2008 06:25:32 GMT

Punk rock band have finally premiered their new music video on Monday, June 9 via IGN.com. The new clip was made for their first single "Hammerhead" and directed by Teqtonic.

The new clip features a 3D animation that shows animated people and animals, such as birds and robotic dogs. The story seems related to war as it features lots of army and military scenes. The end of the video sees a beautiful scenery of the sky at sunset.

June 10, 2008 04:22:30 GMT
Latest news comes from camp, revealing that Sarah Harding has now followed her band mates, , and Nicola Roberts' footsteps by recording a solo project. Sarah has just recorded a song collaborating with nu-rave band the Filthy Dukes.

The pop singer's new single will appear on the soundtrack of a new movie titled "". Confirming the news a source told the Mirror.co.uk, "It is a really exciting project for Sarah to be involved with. She was chuffed to be approached and recognised as a singer in her own right." Moreover, the source also said that the British singer's new project will be "a springboard for other things."

June 10, 2008 03:27:30 GMT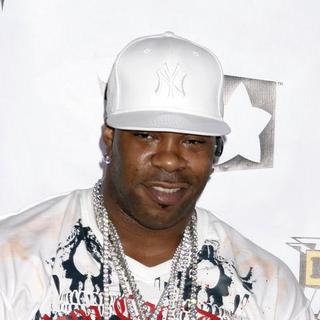 Following the latest trend on the music industry, has now joined , and 's footsteps by pushing back his new album's release date. Busta's upcoming set "" that was scheduled to drop on July 1 will be delayed for about 6-8 more weeks.

The rapper himself has confirmed about that news, in a recent interview with New York's radio Hot 97 stating that some music samples problems are behind the delay. "We just pushed about six to eight weeks because we having a little issue with two samples that I'm about eight five percent away getting cleared. I don't wanna change the songs because it'll change the feel of the record," Busta said.

June 10, 2008 02:27:44 GMT

The highly anticipated new music video for ' latest single "Be A Nigger Too" has finally got premiered on June 9. The new clip which was directed by Rik Cordero previously has been exclusively screened for journalists on May 29 at the Tribecca Grand Hotel in New York City.

Just like Rick said at the screening, the storyline of the video was inspired by Spike Lee's movie titled "". The more than 8 minutes long clip starts with an introductory scene and after the title of the video emerged it switched on to Nas who was rapping at the mirror. The clip also features cameos from the likes of Seth Abrams, , and Andre Royal.

June 09, 2008 09:03:13 GMT

The new music video from has just premiered at Yahoo! Music. The clip was made to accompany the duo's latest single "Corazon (You're Not Alone)" and directed by Ethan Lader.

The video sees the girls dancing and singing in some different backgrounds, such as in front of a pool and in a club. The clip starts with the duo entering and discussing something in a restaurant before riding their jeep and went to party at the club.

June 09, 2008 08:10:01 GMT

New reports has just surfaced regarding 's upcoming third single "I'll Be Lovin' U Long Time," saying that the pop diva will be adding something special for the song and its music video. According to Mariah official website, the pop singer will tap to be featured on the new single's music video and also a remix of that song.

Moreover, the website also claimed that T.I. has already flown to the set where the video is being shot which is in Hawaii. Previously, Mariah has also confirmed that the clip for her third single will be directed by renown director Chris Applebaum.

June 09, 2008 07:16:46 GMT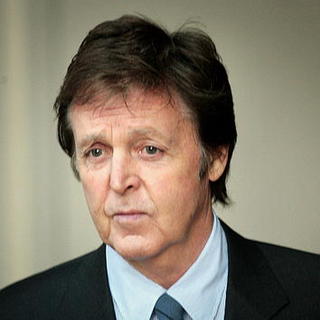 It seems that is about to announce a shocking and disappointing news as latest reports claim that the legendary musician might not go on tour again. It is said that Paul is preparing to do one last mega tour before he will stop and spend more of his time with his daughter Beatrice.

That news comes from a source close to Paul who told Mirorr.co.uk, "Paul explained that this tour will be the last big one. He wants to settle down and enjoy Beatrice's childhood." The source also added, "The tour will be the last time he performs in many parts of the world. Beatrice and his family life are going to come first. He does not want to be away for months at a time."

June 09, 2008 06:37:17 GMT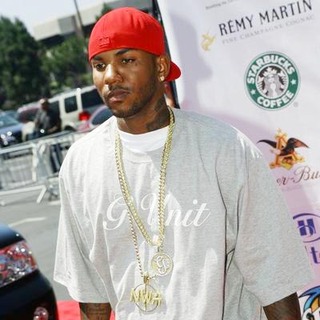 Another unpleasant news regarding 's new album surfaces again, stating that the release date for his "" is being pushed back again. After having been re-scheduled to July 8, now the upcoming LP is having a new release date, which is on July 15.

It is for the second time that the rapper's new record has its date being pushed back after it was previously scheduled to hit the stores on June 24 before being re-scheduled to July 8. Having the same release date with 's "Terminate On Sight" was the reason behind the first pushed back, while for the second delay there is no explanation yet by either Game or his label.

June 09, 2008 06:07:23 GMT

With six studio albums and numerous monster hits behind her resume, is not a singer to be taken lightly. The multiple Grammy Awards winner, steps up with a seventh album, "" on June 10, marking her way to be one of Canada-borns who makes it big worldwide.

The record has generally received favorable reviews from music critics, including The Sun's Darryl Sterdan who gave the set 3 out of 5 for being "more mature. More grounded. More forgiving." Although some still deem her songs in the "Entanglement" as "angry", Alanis assured the public that the expression was not an angst towards her ex, ', engagement to . "I'm really happy for him," she clarified.

June 09, 2008 04:58:15 GMT

After going to Italy to shoot the music video for their first single "Violet Hill", reportedly are set to fly to another major European country for their second clip. The English rockers plan to shoot their new video at a beach in Holland and it will be directed by famous director Anton Corbijn.

The band tapped Anton because they want their next video to be a special and the best video ever. Explaining about their upcoming work with Anton, the band's vocalist said to the press, "We're trying an experiment with him. It could be a disaster, but it could be OK."

June 09, 2008 03:59:23 GMT
Previous news about and 's collaboration in Foo's final gig at Wembley on June 7, was not just rumors as the two bands did team up that day. Those bands took the stage and performed two songs from the Zeppelin, which was "Rock and Roll" and "Ramble On".

Unfortunately, the Zeppelin did not arrived with all of their full members as their lead vocalist was still busy with his music project in U.S. The legendary rockers were only being represented with two original members, guitarist and bassist, John Paul Jones.

June 09, 2008 03:09:05 GMT

Finally the highly awaited new music video from reunited boy band for their new single "Summertime" has premiered on June 8. The clip which was directed by Thomas Kloss is the group's first in 14 years.

The music video is being set to go along with the tittle as it sees the New Kids leaving for a tropical island to enjoy there summertime. The clip features the band enjoying their time accompanied by lots of sexy girls and some shots of their trademark dance stuffs. The boy band also look a little bit younger on the new video.

June 09, 2008 02:28:36 GMT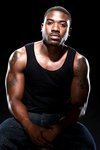 Just before its scheduled premiere date at Yahoo! Music on June 12, 's new clip for the single "Gifts" has streamed on YouTube. The new clip was directed by two renown directors, Dale "Rage" Resteghini & John Franck. The scenes starts with Ray rapping and dancing with a female model.

Beside the the dance scenes with the model, the video also sees some cool and funny dance moves that Ray did with his dancers. Not only that, just like the title of the song, there are some scenes that show the rapper receiving some gifts from his girlfriend on the clip.