May 09, 2008 03:12:06 GMT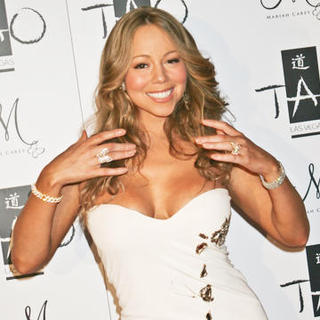 Pop diva 's fans in the middle east region have to hold their obsession in watching her performance there because her scheduled appearance in Dubai has been postponed. Mariah who is supposed to perform on May 15-16 has had the date re-scheduled to a later date this fall as announced by the promoters.

One of the event's producers said that Mariah is disappointed with the postponing of the concert. "Mariah is disappointed that she won't be able to perform. She had scheduled this one special event in her calendar and was looking forward to performing for the Dubai fans," the producer said.

May 09, 2008 02:45:31 GMT
Having a movie role as a musician has made a new career choice for actor as he now plans to make an album. Billboard.com said that the actor could release an album working with one of the members of Charlatans Tim Burgess.

Burgess revealed that after playing the role of legendary musician in the 2005 movie "", Joaquin, who got himself to learn how to play guitar on the movie, found a passion to make music. "Once he learnt guitar he found that he had quite a lot of demons inside himself that he wanted to expel through music," Burgess said.

May 08, 2008 09:32:13 GMT

The popular singing competition American Idol that has entered its seventh season has got into its dying stages as now there are only three contestants left to battle for the title. At the result show on May 7 the competition has shown the exit door for another contestant Jason Castro, leaving the likes of , and Syesha Mercado on the top three.

Jason received the lowest vote following his poor performance at the Idols night on Tuesday, May 6. On that day he sang two songs, 's "I Shoot the Sherrif" and 's "Mr Tambourine Man". It was in the second song when he really messed it up as he forgot the lyrics of it.

May 08, 2008 08:52:00 GMT

Singer is preparing to make his comeback to the music scene by releasing a new album. The alternative rock singer who hasn't released a new album since "" in 2006, plans to drop the new album this summer.

Billboard said that the album will consist of 10 songs with Danger Mouse as the producer, but unfortunately the upcoming set is still untitled. Beside that, titles for the new songs on the album haven't been revealed either. Although rumor says that one of the singles will be featuring folk singer .

May 08, 2008 07:30:17 GMT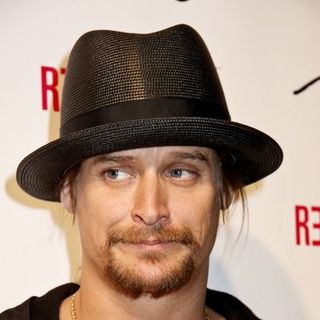 A good news was revealed by rocker stating that he will be back on tour soon. The singer also said that he wont be touring alone as he will team up with legendary rockers for their upcoming "Rock and Rebels" tour.

Both artists are scheduled to kick off their Rebels tour on August 8 in Oklahoma City. After that the tour will also stop by in Houston, Cincinnati, Indianapolis, Camden, N.J., Mansfield, Mass., Toronto, Holmdel, N.J. before closing in Hartford, Conn on August 31.

May 08, 2008 06:44:36 GMT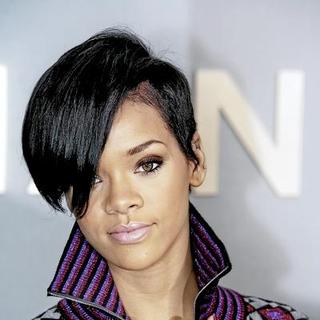 New details have been added for 's upcoming repackaged album of her "". The upcoming album, that has already been set to June 17 as its release date, will be titled "".

The upcoming album will consist of 12 original tracks from the previous album plus another four new tracks. Those four new songs, are "Take A Bow", the 's collaboration track "If I Never See Your Face Again", "Hatin' On The Club" and "Disturbia".

May 08, 2008 06:15:25 GMT
In coincidence with her album being placed #1 on Billboard Hot 200 chart, and her team announced that she will head for a summer tour starting August 23 in Cardiff, Wales. Via Billboard.com, the singer reportedly will visit as many as 50 to 60 venues that will be produced by Live Nation, concert promoter that late last year earned a multi million dollar deal to back up her career.

Madonna will visit mostly stadiums and arenas during the tour that is dubbed "Sticky and Sweet". She will be in European venues until the end of September before heading to North America in October through November. She will give a fair share of her concerts in Mexico and South America in between November to December. Details for the tour will be announced by Live Nation later today (April 8).

May 08, 2008 06:08:35 GMT

A new music video for English singer has got its official premiere on May 7, 2008. The video sees the soul singer singing in a dark room with lots of ice statues around her.

The new clip which was shot in February 2008 in London, is made to accompany Adele's third single "Cold Shoulder". The single, that has been released on April 21, was derived from her debut album "" released on January 28.

May 08, 2008 04:40:02 GMT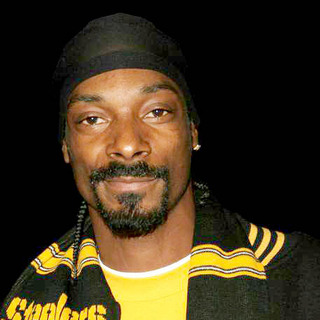 Not a stranger in making an appearance on screen, is set for another one. This time the controversial rapper will be guest staring on two episodes of the ABC's soap opera "One Life to Live". The two episodes which will feature Snoop are set to air on Thursday, May 8 and on Friday, May 9.

The promo video for the episodes featuring Snoop has been leaking on the net. Meanwhile, ABC has also given more sneak peaks of the rapper's footage on the set through .

May 08, 2008 03:50:20 GMT
Multi talented pop diva ""once again proves her existence in the music scene after taking her new album "" to top the Billboard Hot 200 chart this week. The success was due to the album's sale that increases to 280,000 copies. This result puts last week's champion Mariah Carey's "" to drop its reign on the chart after selling only 95,000 copies.

Outside from her success with the album, things doesn't always come right for the singer as recently she has just disappointed her fans at her concert in France. Madonna left the crowd devastated by showing up two hours late and performing only for 40 minutes.

May 08, 2008 02:58:17 GMT

will on June 3 re-release his sophomore effort "" that was originally dropped in stores last year. The repackaged version which will be titled "" has used similar cover art to the old version, only with a little use of photoshop to make the colors different.

Beside containing all the original 14 tracks, the Forever edition will include the title track, "Forever" as well as two new tracks "Super Human" that features and "Heart Ain't a Brain". It will also include a remixed version of "Picture Perfect" that is revamped with the addition of and ' voices plus two international-only tracks. Brown's label is yet to issue the official track listing of the set.

May 08, 2008 02:55:46 GMT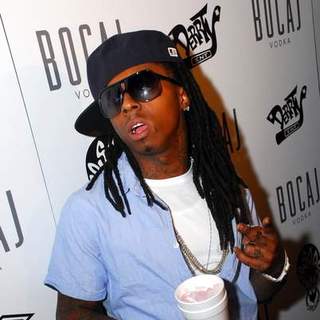 Lil Wayne has a unique way of making a not guilty plea for his drug possession and weapons charges, which is by rapping it at a concert. The rapper's freestyle, addressing the charges on him and his diss for the Arizona police, can be seen in a recent video that has been leaking on the net.

About the case itself, on January 22 the rapper was arrested by the state border patrol 75 miles outside Yuma, Arizona. Wayne's bus was stopped on Interstate 8, and was searched by the police. During the search, allegedly the police found drugs, cash money worth $22,000 and three guns.

May 07, 2008 09:18:12 GMT
Rapper recently has revealed some details about his upcoming album "" and also about his new single "Pain". Game shared his story to MTV news while he was shooting the music video for his latest single.

About his upcoming album, to be released on July 8, the rapper said that the third album will be his step forward on becoming a hip-hop legend. "It's my third album," Game said to MTV. "I dropped the first album, classic. Came back with 'Doctor's Advocate', classic. Its number three on my road to being a hip-hop legend. All my favorite rappers are legends, and I want nothing more than to be considered among the top, elite MCs."

May 07, 2008 08:49:04 GMT

After recently releasing their new clip "Lolli Lolli (Pop That Body)" to public, 's video appeared again on the net. This time it's not about a new song but it was the video of their cameo appearance on the tapping of CBS's television series "Numb3rs" which will be aired on May 9.

Not just appearing as a guest star, on the episode that will revolve around the murder of a rapper, the rap group are also performing on the episode. It can be seen from the footage below that was leaked on the net.

May 07, 2008 08:38:54 GMT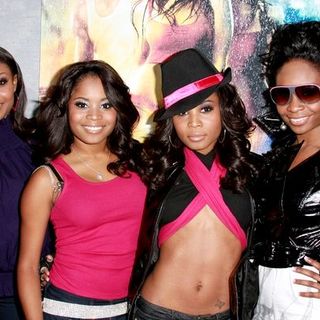 "Amnesia", a brand new music video from all girl group has been premiered on BET on Tuesday, May 6. The video is for the R 'n' B group's second single that is lifted from their soon-to-be-released sophomore effort, "".

The video was directed by Benny Boom who is also famous to have shot many music videos for R 'n' B artists like , and . It is a black and white clip that was shot back in April, showing the former teenage girls in more matured looks.