March 28, 2008 06:18:57 GMT

is really getting a taste of every flavor available in music. The uber producer is crossing the bridge to rock and roll by teaming up with former and frontman to work on Cornell's third solo album.

In an interview during Ryan Seacrest's morning radio show, the 'Apologize' remixer revealed that what comes out at the end is indeed his best work yet. "This is the best work I've done in my career," Timbo said, added by Cornell who was also there for the show, "This is the most excited I've been about an album in years. The music is natural, not self-conscious... open."

March 28, 2008 05:08:33 GMT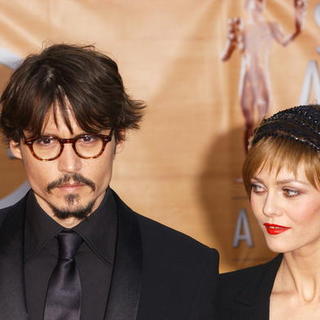 Actor has decided to combine his profession with his long-time partner ' job as a singer. The American actor has directed the latest music video from his French singer partner for the single called "L'incendie" aka "The Fire" in English.

The video has been premiered, taking a classic glamor theme and rumor has it that the man portrayed only in shadows is Depp himself. The clip shows Paradis singing in front of both an empty theater as well as packed small club, with her being stalked by a mysterious man. Towards the end of the video Paradis danced on the stage and lit fire on her every step, giving meaning to the song itself.

March 28, 2008 04:33:08 GMT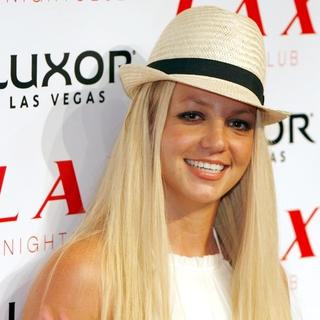 There has been a buzz that will appear at this year's Nickelodeon Kids Choice Awards and actually perform on the stage. The awards show that is popular within kids and tweens, is approaching its D-day on March 29, and sources spilled that organizers are planning to have Spears entertaining the kids.

"It's supposed to be top secret, but everyone is already buzzing about it," a source told OK! magazine. "Her sister, Jamie Lynn, made such a splash at the event last year, Brit knows that she'll get as much, if not more, attention if she shows up this year."

March 28, 2008 04:12:33 GMT
Behind her huge success and glamor lifestyle, shed some time to give back to the community through her music. The "Umbrella" hitmaker is holding a mini tour that will raise funds for under-privileged children.

The tour that is dubbed "A Girl's Night Out" is aimed to give the kids the chance to have fun. The first date has been done on Wednesday, March 26 in Chicago and she will appear in San Francisco later tonight (March 28) as well as in New York City on April 9. The proceeds from the concert will go to Believe Foundation that she created back in 2006.

March 28, 2008 03:49:52 GMT

Blackpool, an English seaside town in England has decided to put the hard feeling towards in the past. The town has decided to allow the rock band to perform there again for the first time in 44 years.

The Stones were banned from the town in 1964 after one of their concerts at the Empress Ballroom ended in riots whereby 50 people were taken to hospital. A number of crazed fans tore up seats, threw bottles, and vandalized a number of properties at the venue that the officials decided that the band should not play in the area again. Allegedly, the riot began after one of the audience spat at guitarist Brian Jones.

March 28, 2008 03:18:05 GMT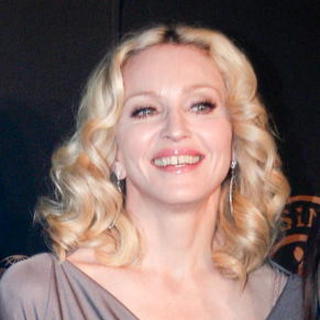 There have been words on the streets that has mapped out a number of special shows in support of her upcoming album "". Three dates have been posted on BrooklynVegan.com, claimed to be the scheduled live performances of the "Like a Virgin" singer.

"Hard Candy" will hit the stores on April 28 in U.K. and Madonna is said to be performing on the exact date in New York. The next two alleged appearances are May 6 gig in Paris and May 10 gig in London. No confirmation for these dates yet but it has been announced that the singer will hold a release party for the release of the album's first single, "4 Minutes to Save the World" today (March 28) in New York.

March 28, 2008 02:44:12 GMT

makes the greatest leap this year with his new single "Lollipop" that features the late rapper Major Static. The first single off the rapper's upcoming album, "", made a huge leap from #85 straight to #9 on Billboard Hot 100 chart. "Lollipop" also takes in #2 on Hot Digital Songs chart by being hit with 143,000 downloads.

On the singles chart this week however, the highlight is focused on British singer who scores her first U.S. #1 with her hit "Bleeding Love". The single was placed #8 last week but has gone straight to the top place in its sixth week. With the position, Lewis is therefore named the first female artist to have her debut single reaching #1 since aka Fergie did it in 2006 with "London Bridge".

March 27, 2008 09:32:08 GMT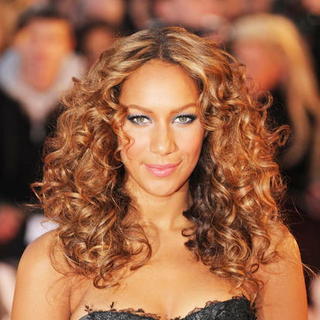 is advised by experts from both Britain and America who said that she will need to get her tonsil cut out if she wants to retain her voice. The top throat surgeons however, convinced Lewis that she may not have to endure a lost of voice that has produced mega-selling single "Bleeding Love".

The X factor winner is juggling numerous duties behind her debut release "" that will hit U.S. on April 8 but she has suffered from tonsillitis, a kind of throat infection, in the past few weeks. "She needs to try and rest because it tends to flare up when she is tired and run-down," a source said. "But that's really difficult with her current schedule. She suffered throat problems a few times last year and earlier this year. Leona's worried this may become a long-term problem and wants to sort it out."

March 27, 2008 07:56:41 GMT

The ever-energetic gave more than the Malaysian audience have bargained for. Two of the girls flashed out their private parts for all the audience to see when they performed in the Asian country's capital, Kuala Lumpur during their world tour in 2006.

Carmit Bachar who wore a white tank top and green 'barely there' vest accidentally popped out her left nipple while hot pants-wearing Ashley Roberts squatted as part of the dance routine only to 'open up' what was between her legs. Photos of the mishaps can be seen on . Carmit is no longer part of the group starting this year when she announced her departure to pursue solo career.

March 27, 2008 07:24:20 GMT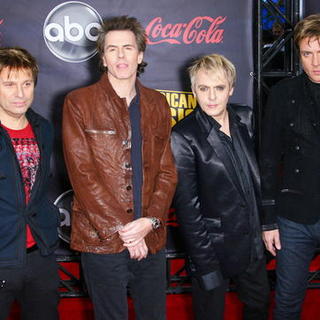 did not leave a good first impression on their reunion tour on Wednesday, March 26. The rock band who reformed in 2007 to release the album "", got off an awkward start in New Zealand when a string of mishaps occurred on stage.

Reports said that vocalist Simon Le Bon forgot the lyrics of "Hungry Like the Wolf" which is one of their biggest hits. The vocalist however, managed to pull it through and according to Herald, the audience did not seem to mind.

March 27, 2008 06:25:51 GMT

Maybe Dr. Pepper is the one who can convince to finally release the long overdue album, "". The drink company is offering "everyone in America" except for former members and Buckethead, a free can of the soda should the album does hit the shelves within 2008. Axl has responded to this challenge.

Through a Jaxie Alt, director of marketing for Dr Pepper said that the company is "encouraging (ok, begging) Axl Rose to finally release his 17-year-in-the-making belabored masterpiece, Chinese Democracy, in 2008... Dr Pepper supports Axl, and fully understands that sometimes you have to make it through the jungle before you get it right." Pepper also reasoned that they understood the meaning of striving for perfection, taking an example of their own drink which takes "a little patience" to brew the "perfect" mix.

March 27, 2008 04:36:45 GMT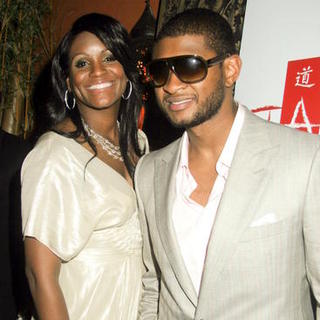 's "Love in This Club" music video may be highly-anticipated but there have been a lot of nasty stories behind it. A feud allegedly has occurred on the set, involving the singer's wife slash manager, Tameka Foster, choreographer Jamaica and the on-set love interest, . Usher's manager, Benny Medina, however, was quick to response on this, saying that the shooting on the contrary went rather smoothly.

Sources were telling New York Post's Gossip Column PageSix that Tameka had messed up with how Keri should look in the video that eventually made her looking like an extra rather the love interest. "It was supposed to be a sexy video shoot, and Tameka was there the entire time guarding like a watchdog. It was ridiculous" the source said.

March 27, 2008 04:01:52 GMT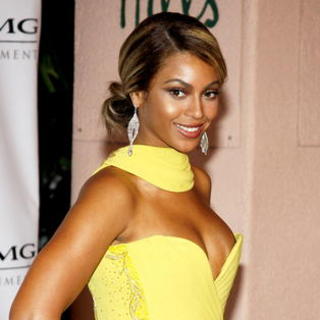 It has been known that is working on her third studio album that has been to have dancey vibe. A new song called "Beautiful Nightmare" has surfaced on-line, allegedly taken from the new album which is yet untitled.

True to the promise, "Beautiful Nightmare" is song that has the disco beat. This piece, however, is also speculated to be a material that did not make the cut on her 2006 album "".

March 27, 2008 03:21:49 GMT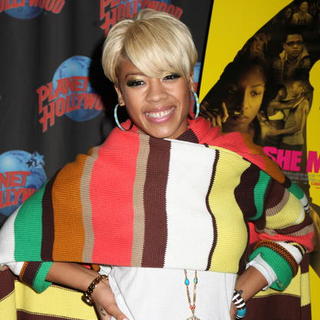 A new video joint from has been premiered on Yahoo! Music yesterday (March 26) for her song "Heaven Sent". It is the fourth single from her 2007 album "" and its video was shot in Hawaii with renown director Benny Boom.

In a press release, it was revealed that along with this video, Keyshia had also shot two other back to back videos where she becomes the featured artist. She shot in Atlanta a video for rap group C-Side's debut single "Boyfriend/Girlfriend" and in Miami for 's "I Got a Thang for You".

March 27, 2008 02:59:20 GMT

Australian duo have premiered the music video of "This Love", the third single from their sophomore set "". The girls interestingly brought in their boyfriends Dean Geyer and Azaria to the 'bed' in this clip.

It was shot back earlier this month in several locations in Sydney, Australia where local press were brought in to go behind the scene. One shot of the twin sisters' video was taken at a state-of-the-art hotel called The Storrier in Potts Point.