November 13, 2007 02:32:25 GMT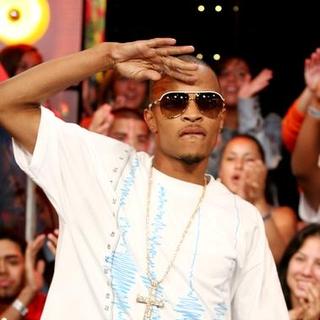 Despite waiting for the trial that will determine his sentence for , keeps his music pouring down. The rapper who is under house arrest in Atlanta is writing some materials for a new album, and when he said writing, it is literally.

According to Entertainment Weekly, T.I. is back to pen and paper when he accumulated the six tracks that will make it to the album. "He wanted to take more time to really put something down (this time)," his representative said.

November 12, 2007 08:55:13 GMT

A new music video from has leaked. The clip that found its way online through a fan's camera is for 'Good Morning', the first track from West's '' album.

There has been no report that 'Good Morning' will be made a single. In fact, it sometime ago that 'Flashing Light' would be made the fourth single from the album after 'Can't Tell Me Nothin'', 'Stronger' and 'Good Life'.

November 12, 2007 06:58:08 GMT
If ' hands, makes a pact with the up and about country sweetheart, . The two arguably biggest country icons today are teaming up for a joint tour.

Just like Chesney who praised his touring partner Urban also said, "I'm looking forward to hitting the road with Carrie, and to bringing our audiences together for what I think will be a magical night of sights, sounds, songs and solos."

November 12, 2007 06:31:10 GMT

With his fifth album '' coming out around the corner, nicely pulled out a new video. The clip of 'Amazing', a dance track that becomes the album's first single, has just been premiered.

Speaking to NY Post about the song, Seal said, "It's about the ebbs and flows of life, and going through a dark period and coming out the other end. It's a general allegory for life - the world through my eyes."

November 12, 2007 04:55:56 GMT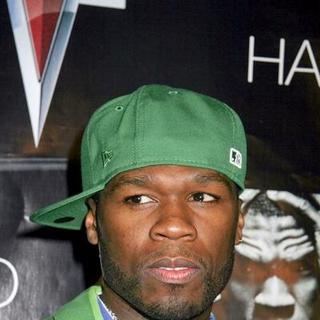 When vowed to quit from music if beat him in the album chart, he didn't know that it would backfire. The rapper is now facing an opposition from a Christian group that benefits from his words regarding the retirement.

The Resistance, the Christan media, called 50 "satanic" for his inappropriate lifestyle and profane lyrics. They are now demanding him to step down and be true to his words.

November 12, 2007 04:20:20 GMT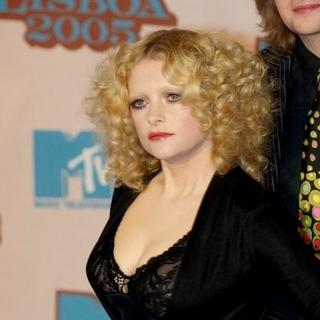 Two years after releasing the Grammy-nominated '', will follow it up with ''. The electronic duo announced on their that the fourth effort will arrive February 25, 2008 in U.K.

The posting also explained the album as "a sensual counterpoint to the glitterball glamour of Supernature" and "butterfly colours of an English surrealism shared from Lear to Lennon. It shimmers and shines with the warmth of a hazy summer, an electric whirlpool over which Alison's glistening voice soars."

November 12, 2007 03:33:27 GMT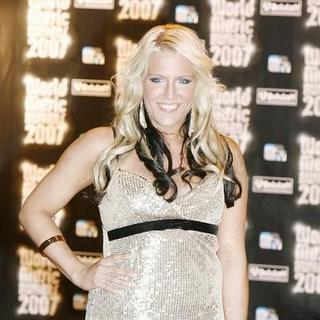 Eurodance act have released the music video for 'What Hurts the Most', a cover song of Jo O'Meara's 2005 single. The song will be made the first single pulled from their upcoming album, ''.

'What Hurts the Most' is just one of the many cover songs by the group. The album will also contain their rendition of other popular songs such as 's 'Sk8ter Boy', 's 'Just Like a Pill' and 's 'Because the Night'.

November 12, 2007 03:07:06 GMT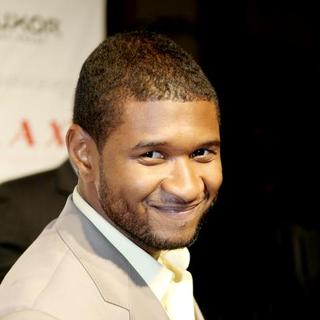 A track from has leaked, allegedly one of those which will be included in his highly-anticipated album. 'Dat Girl Right There' is a mid-tempo song featuring rapper and is produced by Grammy-winning producer Rich Harrison.

Harrison reportedly will produce five other tracks in the album which is tentatively titled 'Regret'. Other known producers in the fifth studio album include , , , Polow Da Don and .

November 12, 2007 02:27:11 GMT

It has been confirmed by Jive that 'Piece of Me' will be the second single from ' ''. A cover art for the single, that was produced by Grammy winning team The Bloodshy and Advant, has been released.

'Piece of Me' features a background vocal from Swedish singer . A music video for it will be shot in mid November according to some sources. It will show people what it's like to be a "piece of" Britney. It will allegedly follow a day of her life including her infamous occurrence of flashing her underwear for paparazzi.

November 10, 2007 07:22:18 GMT

Rooting from highly-infectious 'Tick Tick Boom', is now the featured artist on MySpace. The band that recently collaborated with in the song 'Throw It on Me' will release their fourth studio effort '' on November 13.

Being featured on MySpace has granted fans of the band to have an exclusive listening party of the album. All the fourteen tracks included in the standard version of the album are available for listening on their page.

November 10, 2007 06:37:56 GMT
Of all the new acts emerging in music industry worldwide there's a musician that sticks to her principal in making her records. Twenty year old is on the verge of breaking U.S. market with her debut album 'Love is Dead' and she's one singer not to mess with.

The Estonia native tells AceShowbiz how she refused to be labeled, people have misjudged her, and how she can create music just by the noise of cars driving by.

November 10, 2007 04:45:06 GMT

has made headlines in the past few days for his decision to sue any websites that uses copyrighted images of him. However, he does not want to be mistaken for shutting down his fan sites that claimed to have done nothing but to promote his music.

"The action taken earlier this week was not to shut down fan sites, or control comment in any way," read a statement from concert promoter AEG yesterday. "The issue was simply to do with in regards to copyright and trademark of images and only images and no lawsuits have been filed."

November 10, 2007 03:25:48 GMT

It was the night for alternative bands at mtvU Woodies Awards that was held on Thursday, November 8. Groupies such as , and scooped the top honors at the event that appreciates music loved by college students.

Gym Class Heroes was named Woodie of the Year aka Artist of the Year whose music have helped the students to 'survive' throughout 2007. Muse was hailed as the Best Performing Woodie for their live performances always 'worth it'.

November 10, 2007 02:33:51 GMT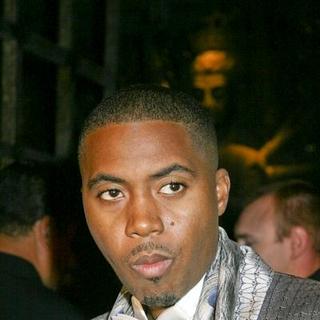 The music video for ' third single from his 2006 album '' has arrived. The video is considered early for 'Hustlers', that features and Marsha Ambrosius from Floetry, is not even released as a single yet.

The song was produced by and co-written by Nas and The Game. It is the follow up of album-title track and 'Can't Forget About You'.

November 09, 2007 09:51:54 GMT

will hold a string of intimate concerts to promote his album ''. The former singer will continue the tour in U.S. with several in-store gigs at Borders.

Tonight (November 9), Hayes will play at Borders Hollywood in Los Angeles, Calif. The dates will run up to December 7 in Boston, Massachusetts including a headlining act at the 23rd Annual White Party at Vizcaya, Miami on November 24. Get the detailed schedule on Hayes' .