June 25, 2008 09:18:02 GMT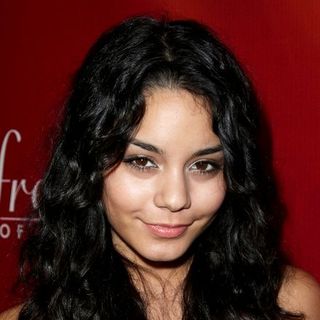 With the release date of her second album "" is coming close, three new songs from the upcoming LP has leaked. The songs that streamed were "Set It Off", "Committed" and "Vulnerable". Unfortunately, it seems that the leaked songs won't be available for the LP's U.S. release because they were designated as the bonus tracks for the album's Japan edition.

Vanessa's sophomore effort is being set to hit the stores on July 1 in the U.S., while in Japan the LP is being dropped today (June 25). The album itself has already been premiered on AOL's Music Listening Party on June 23.

June 25, 2008 07:47:52 GMT

After committing their future by signing a three albums marketing deal with Sony BMG, finally revealed the details about their new studio album. The English rockers have announced the title and release date for their new LP.

On their the band stated that their seventh studio set will be titled "Dig Out Your Soul" and it is being scheduled to hit the stores on October 6. Beside announcing their new set's title and release date, the rockers also confirm that "The Shock Of The Lightning" will be first single from the new record and it will be spawned on September 29.

June 25, 2008 07:11:43 GMT

are serious with their legal threat against the website that leaked 9 of their songs from the band's long awaited LP "" and proving it the band have even asked the help from the higher rank of the U.S. authorities. The band reportedly have called in the assistant of FBI to investigate the website, Antiquiet.com, that was leaking their songs.

According to the latest reports, the website owner Kevin Skwerl was being visited by two FBI agents on June 23, at lunch hour and on June 24, at 7:00 A.M. The agents were asking Kevin where he got the GNR's tracks from and asked him to hand over the original files of the songs. Unfortunately, he could only give them the copies since he has erased the original ones.

June 25, 2008 06:44:14 GMT

The status of "Camp Rock" sequel has moved from being in talks to be in pre-production. The musical TV movie starring popular boys band , has been confirmed by Disney Chanel to have its follow up next year after a warm reception from the audience.

"Camp Rock" that was on June 20 by the mouse house's TV channel, absorbed as many as 8.9 million viewers and became Disney's second most-watched original movie after "High School Musical 2" that opened with 17.2 million viewers in 2007. The TV movie has since been re-run on ABC and ABC Family and add around 7 million more viewers.

June 25, 2008 06:39:18 GMT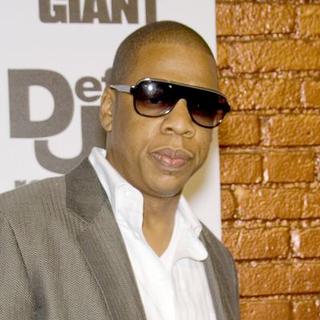 A special stuff reportedly is being set by to treat his fans at his upcoming performance at the Glastonbury festival on June 28. The media stated that the rapper might be going to play a cover of 's hit song "Rehab" at the festival.

The speculation occurs after Jay-Z performed the song on his warm-up gig, before heading to Glastonbury, at the Hove Festival in Arendal, Norway on June 23. Beside playing Amy's song, at the Hove festival the rapper also covered other songs, such as 's "Umbrella", 's "Smack My Bitch Up" and 's "American Boy".

June 25, 2008 04:44:59 GMT

English rockers are going all the way to promote their new album "" in the U.S. by planning another project beside touring the North America. The latest project the band set to launch alongside their tour is a new radio program in the U.S.

The new radio show will be titled "30 Days of Coldplay" and will be aired on XM Radio's channel 51 starting from July 15 until August 15. The program will feature exclusive coverage of the band's live performances on their tour, interviews, rare import tracks and others from their catalog.

June 25, 2008 03:52:32 GMT

The full winners for the 2008 BET Awards music category have finally been announced on June 24. Among the winners for the category, and get home with the most as both artists grab two awards.

Kanye takes home the prizes for Best Male Hip Hop Artist, beating the likes of , , and and also for Best Collaboration category for his duet with on "Good Life". Meanwhile, UGK grab the awards for Best Group and Video of the Year with their clip "International Player's Anthem" featuring .

June 25, 2008 02:36:48 GMT
The annual BET Awards has announced its early winners this year that include among others, "With You" crooner who grabbed the first handed award, Best Male R 'n' B Artist. The 19-year-old who was seated next to his rumored girlfriend stood up to take the prize and said on his acceptance speech, thanking "my mom, God, everybody. If I leave y'all out, I'm sorry."

who was a no-show was given the Best Female Hip-Hop Artist, beating , , and Kid Sister along the way. Best New Artist was handed to while Male Athlete of the Year belonged to basketball star . The list of winners are still halfway to be announced and the highly-anticipated performance of on his smash hit "Lollipop" will close the night. Veteran musician will be given BET's Lifetime Achievement Award and is slated to receive Humanitarian Award for his effort in Listen Up Foundation.

June 25, 2008 02:30:41 GMT

The new music video from has been premiered on June 24 at the pre-gala of the 2008 BET Awards. The new clip was being directed by Chris Robinson and was shot for her first single "Spotlight".

The video starts with Jennifer making a phone call and started singing the song tunes on her room. After that the scenes continue with the singer dressing up in a black leather jacket and going straight to a club to meet her boyfriend.

June 24, 2008 08:46:06 GMT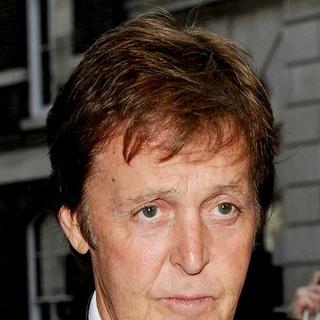 Before being released for digital format via iTunes, ' rare music catalog reportedly will set to be spawned for video games first. According to the latest reports the legendary band's representatives are currently in talks with the creators of "Rock Band" and "Guitar Hero" for the rights to use the English band's songs on those games.

For "Guitar Hero", which is being produced by Activision, if the deal goes through it's very likely that they are releasing an exclusive Beatles edition for the game as they have already done it with , in "Guitar Hero: Aerosmith". Meanwhile, for "Rock Band" which is being created by MTV Games, offers a different approach for gamers as it allows players to download a full album of the musicians on their game list.

June 24, 2008 07:33:05 GMT
Having yet a positive comment regarding her musical project, decided to take another shot by releasing a new single. Heidi's new single which was spawned for the first time on Us.Magazine.com on June 23, is being titled "Fashion".

The MTV reality series "The Hills" star seems eager to get into the music industry as the new single is the fifth that has already been dropped to public. Previously, Heidi has already released, "Body Language", "Touch Me", "Higher" and "No More" but the two official singles from her were "Higher" and "No More".

June 24, 2008 06:41:40 GMT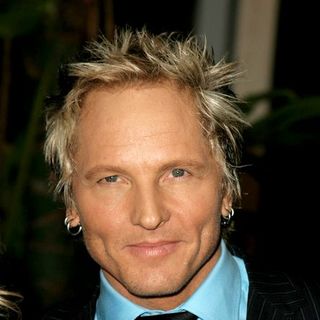 Another big news comes for fans as latest reports stated that the band's original members could reunited once again. The news was said by and ex-GNR's drummer Matt Sorum at a recent interview with

Speaking to the website reporter Joe Bosso, about the reunion plan, Matt convincingly said, "I'm sure it'll happen eventually". He then also added that the original GNR members could have already started the meetings for the reunion saying, "They could be having meetings about it right now. They could be in a bomb shelter, with , (vocals) and (guitar) and Duff McKagan, (bass). And Izzy Stradlin, (guitar)! Maybe Steven Adler (original GUNS N' ROSES drummer) - I don't know. I'd probably be the very, very, very last guy to get the call."

June 24, 2008 04:57:42 GMT
Another acknowledgment for 's songwriting expertise arrives on Monday, June 23 as he was crowned Songwriter of the Year by ASCAP. The producer/songwriter received the honor at the ASCAP 21st annual of Rhythm & Soul Music Awards held at the Beverly Hilton Hotel in L.A.

Timbaland received the Songwriter of the Year award due to his involvements on writing four award winning songs this year, such as "Ice Box" by , "Make Me Better" by featuring and two songs, "My Love" featuring and "Until the End of Time" featuring . This success reprise his previous achievement on winning the same award for ASCAP Pop Music Awards held on April 9.

June 24, 2008 03:54:57 GMT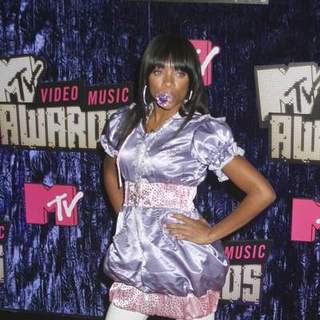 Female rapper revealed the reason why her debut album "" only debuted at #25 on Billboard chart and was only sold about 19,000 on its first week. Speaking to Rap-up.com, Mama stated that her record label was the reason behind it.

On the interview Mama said that she was disappointed with the way her label Jive Records handles her debut LP promo. "I'm very disappointed in my label, Jive Records, for not promoting my record properly. I'm not a rapper first and foremost. I'm the birth of hip-pop. I'm an innovator and everything that I do is fresh. When you have something so new and fresh in your hands, you're supposed to know what to do with it," she said.

June 23, 2008 09:28:29 GMT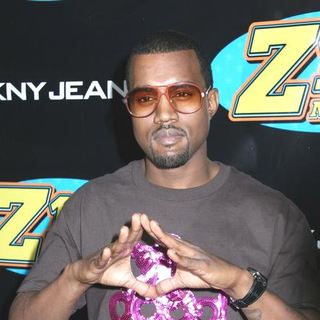 has decided to shout out his statement regarding recent feud between and . On his , Kanye wrote that despite he has nothing against Ice he fully backs and supports Soulja.

Answering Ice-T's statement that said Soulja killed hip-hop, Kanye said, "Soulja boy is fresh ass hell and is actually the true meaning of what hip hop is sposed to be. He came from the hood, made his own beats, made up a new saying, new sound and a new dance with one song." Also adding, "He had all of America rapping this summer. If that ain't Hip Hop then what is?".