February 20, 2008 09:29:22 GMT

List of performers for the upcoming CMT Music Awards have been unveiled. , , , , and biggest first round nominee are among those confirmed taking the stage on April 14.

Tickets for the show which is held at Nashville's The Curb Event center will be sold starting from this Saturday, February 23 at 10 A.M. More performers will be announced as the event's date comes closer.

February 20, 2008 08:43:54 GMT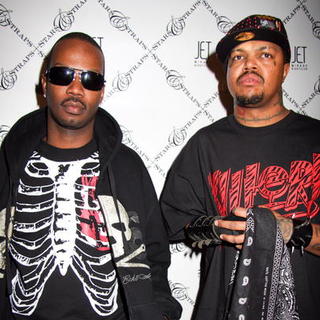 After shelved for sometime, 's "" will finally see the day light on June 24 via Columbia Records. The album was supposed to hit the stores in December last year but has frequently been pushed back.

The Grammy award-winning rap group have not confirmed a final track list but a song titled "I'd Rather" has been leaked on-line. The song that features DJ Unk is one of the tracks that will join the first single "Doe Boy Fresh" in the album.

February 20, 2008 07:26:01 GMT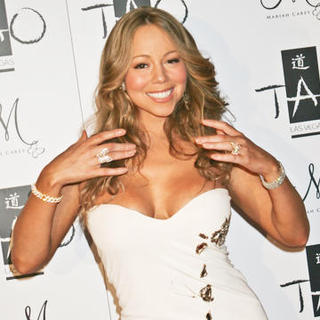 As , has shot the music video for her new single, "Touch My Body" with director Brett Ratner and now the helmer cannot wait to show his work to the public. Ratner believed that viewers will be 'wowed' by Carey's performance on the clip.

"Mariah looks better than she has ever looked... It's ridiculous," said the director. "She has this trainer that she flew in from (Caribbean island) St. Barts and this woman has been beating the hell out of her and her body. She has an incredible body, but she was always very voluptuous; now she's just, like, fit and I was, like, we've gotta show this body."

February 20, 2008 06:21:48 GMT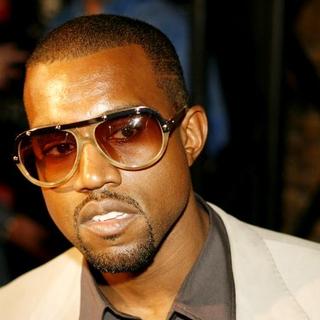 The sexy woman who 'chop up' in his latest video clip "Flashing Lights" has revealed her identity and spoken her view about the project. The woman whose name is Rita G. has graced the Playboy magazine and has enjoyed a fame increase since the clip's debut.

The video that was was directed by Spike Jonez and West himself with slow motion scenario that tells about Rita's character caressing West in the back of her trunk but later hitting him with a shovel. According to MTV, although the clip is considerably short, it is not a part 1 of later clips.

February 20, 2008 04:59:37 GMT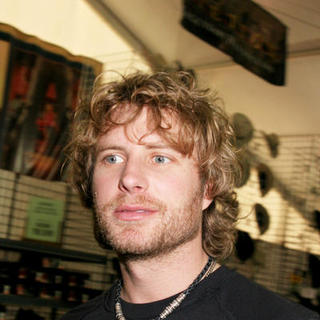 is making a fans-oriented album that requires a creative control. The country singer is letting fans contribute something to his Greatest Hits album by helping him to select the title, the cover art and some contents.

"I'm making the fans executive producers of the album," Bentley explained. "The label was interested in doing some sort of greatest hits. I said if we're gonna do something like that, I want to make something for our fans and make the fans the center of it. It's the fans who made us have greatest hits, so they should have something that's for them."

February 20, 2008 04:25:22 GMT

Chan Marshall aka will embark in a tour to support her latest release, "". She will be down the road starting from April 10 in Vancouver and visit ten other cities in the Pacific Northwest and Southwest area.

So far only 11 dates have been mapped out with French/British electro-pop duo Appaloosa in the supporting act slot. However, she will do a warm up show on February 29 at Los Angeles' Wiltern Theater.

February 20, 2008 03:35:37 GMT

Failing to appear in flesh at 50th Grammy Awards earlier this month, is confirmed to give a live performance at 2008 BRIT Awards today (February 20). Organizers confirmed that she will make a surprise appearance at the London event.

"I heard her rehearse last night and she sounded absolutely great," Ged Doherty, chairman of the BRIT Awards, told Sky News. "We are just thrilled to have her appearing at the ceremony. At times it has been a difficult year for Amy but what has never been in doubt is that she is a real talent."

February 20, 2008 03:16:59 GMT

have begun working on their first studio album in four years. The rock band fronted by are reported to be in a Dublin studio to begin on the follow-up to "" (2004).

Producers Brian Eno and Daniel Lanois will once again give assistance in this album. "We're going to try and break new sonic ground and deliver a masterpiece," Lanois told Billboard.com. "The sleeves are rolled up. Bono is all charged up with a lyrical angle."

February 20, 2008 02:21:22 GMT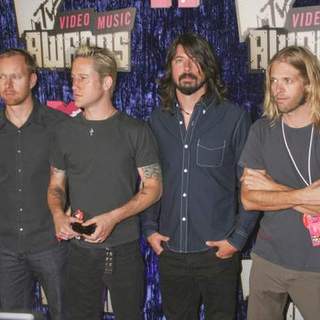 have begun working on their Grammy-winning album "" that was released last year. They have written a couple of songs but due to an extensive tour throughout this year, they may face difficulty finding time to record them.

"We're already working on songs," bassist Nate Mendel told Billboard.com. "We've got a handful of them that we're working on at sound check, which has never really happened, so we're getting a good start. The band's in a good place; everyone's really excited about making music, so we're already getting going."

February 19, 2008 07:53:50 GMT

Arguably the most-anticipated reunion in Hip-Hop has to be postponed after a shooting outside the venue. The reunion that includes , , and Mannie Fresh was slated to take place February 18 at New Orleans' Dream nightclub for NBA All-Star Weekend but shootings forced it to be canceled.

According to MTV News, the show was due to commence in the morning but few hours before that an unknown gunman opened fire, causing two 24-year-old women and a 26-year-old man who were standing on the sidewalk to be injured. They were rushed to hospital but later said to be recovering for the injuries were not life-threatening.

February 19, 2008 07:15:21 GMT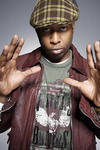 has pulled out another single and its music video from his charting album, "" (2007). The song "Hostile Gospel Pt. 1 (Deliver Us)" that samples electronic band Space's "Deliverance" receives its music video premiere.

The video opens with a scene in Lagos, Nigeria and about the song itself, Kweli who rapped "Hip-Hop is not a Nation" explained to Hip-HopDX.com, "I don't think we necessarily need to be a nation. A nation is bigger than a genre of music or a lifestyle. A nation requires nation-building. It requires real structure. That's not what Hip Hop is about. Hip Hop is about rebelling and being free - not that a nation isn't about being free, but nation-building needs leaders and I'm not sure that Hip Hop needs leaders."

February 19, 2008 06:32:57 GMT

Robin Antin, founder of successful all-girls group , revealed that the band have started recording their next album, the follow up to debut album "". Member who started her solo career, is also back as the sixth piece.

"We're in the studio right now," Antin said. "Nicole is 100% back with us. She actually never left. She was working on her solo stuff and it's out there and people will hear that, but she actually wants to focus on Pussycat Dolls right now. We all want to. We're going full force."

February 19, 2008 04:03:07 GMT

Moments leading up to BRIT Awards are being highlighted with the announcement of its performers. British band have revealed that they will team up with U.S. R'n'B singer for a one-off special at the event held February 20 despite them being in different continents.

Frontman James Righton did admit some difficulties resulting from the long distance rehearsal. "It's been a bit of a funny one because she's in America and we're over here," he said. "They've got this funny idea of what our band sounds like and we've done three or four different versions. Her people kept sending versions back going 'No, this sounds more like you'. It's strange when someone thinks they're better at being you than you are!"

February 19, 2008 02:09:07 GMT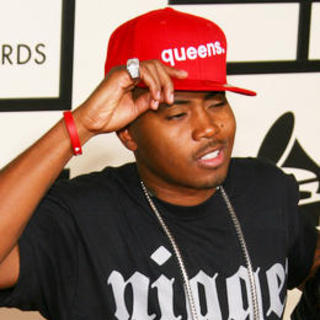 ' plan to release his studio album "Nigger" during the Black History Month this February has been squashed. The new album that created a controversy sometime ago with its bold title, will not be arriving until April 22.

"April 22," said Nas. "I'm over Black History Month. I think we are part of American History and we should have it all year 'round," adding "The timing couldn't be more perfect. Nobody's going to tell the truth about race relations if they're not offended or angered. Everybody's just hiding behind the veil of half-truths...They think that if you don't talk about it it'll go away."

February 18, 2008 09:53:35 GMT
Rumors are circulating that will also be tapped as one of the supporting acts of . According to MediaTakeOut.com, a source told them that organizers are negotiating with Brown's management to include him in the tour which could be one of the biggest-grossing events this year.

An insider told MediaTakeOut.com, "Chris will definitely be a part of the tour .... it's just a question of how much of a role he'll play." No representative from West or Brown's camp have commented on this.