August 28, 2008 02:59:16 GMT

This week, who stars as Alex Russo in "Wizards of Waverly Place", have just released a music video for her new solo single called "Tell Me Something I Don't Know". The song is listed in the soundtrack album of her upcoming romantic comedy movie "Another Cinderella Story", which is targeted to come out in the form of DVD later on September 16.

In the video, Selena is forced to don a tacky French maid's uniform and sweep rich people's floors. While taking orders from a mean old lady, she performs the tune and uses her broom stick as a microphone. The film wraps up with her triumphant outdoor dance sequence alongside some backing dancers.

August 28, 2008 02:54:26 GMT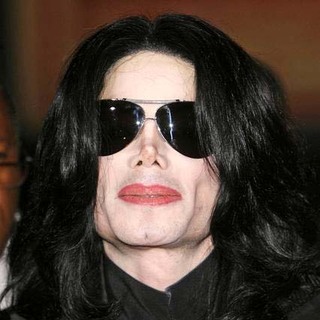 The upcoming MTV Video Music Awards that will be held on September 7 in Paramount Pictures Studios, Hollywood, seems to be made use as the medium for celebrities comeback. After was put on the show's , it is now said that would probably appear on the show as a presenter with his sister allegedly as his partner.

TMZ reports that a source close to the awards told them that MTV "have been working OT to get Jacko to reappear at the awards," and that the deal has been sealed on him presenting "an award with sister Janet". MTV themselves have yet to release any list of presenters that will hand out the Moonman at the event. They have only announced several names of performers that include , , and among others.

August 28, 2008 02:20:07 GMT

A music video for 's second single "Vacation" has just come out. The song is produced by The Inkredibles and confirmed to appear on the rapper's third major studio set entitled "", which is planned to hit the market on September 2.

The video is shot in Miami beach and showcases Jeezy, hanging out with his beautiful ladies, who are in bikinis. Cameos in the video include , , , and The Inkredibles.

August 28, 2008 01:53:49 GMT

Chicago-based hip hop artist has just dropped a music video to promote his -featuring single called "Announcement". Beside listed in the rapper's eight studio effort "", which will not come out until September 22, the -produced single also appeared in his "Announcement" mini album, which has been released in July.

The film which tapes Pharrell as a cameo, is produced by Canadian music video director Lil X. The scene in the video shows an artist putting on his headphones, listening to the tune, and then drawing some black lines on a paper. It then continues with the appearance of Common, who is shot as a little man, rapping his verses on the line.

August 27, 2008 09:33:17 GMT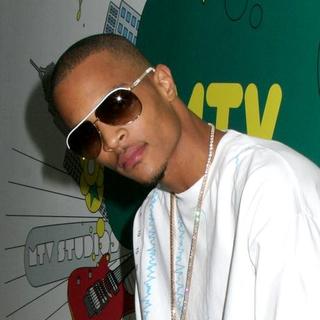 recently questions on how his new song "Swagger Like Us" where he teams up with , , and , could be leaked. A statement from the rapper reveals how disappointed he is with the leak. "That's some bullsh...," the rapper says via phone. "I'm beating down the Internet as we speak."

T.I. who will perform "Live Your Life" with on upcoming 2008 MTV Video Music Awards, says that fans should be more patient until it is officially released. "Don't ruin the event," he states. "Wait till the cake comes out the kitchen before you eat it. That's like a kid who sees his toys before Christmas; it takes away from me and I think it takes away from the fans as well. When it's time, I'mma give it to you. They leaked my record with me and ["Like I Do"] too. Leakage is never a problem I have had. I'm not used to it."

August 27, 2008 08:25:38 GMT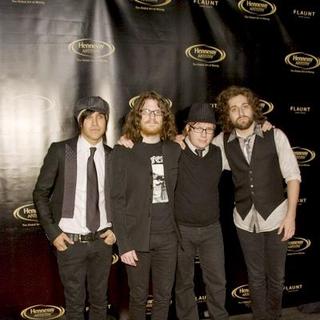 will follow up their 2007 album "" by releasing their sixth studio effort "". The album is scheduled for release on November 4, the same day Americans vote for a new President.

Referring to the release date, that coincides with the general election, and the album title, which according to dictionary means "the sharing of delusional ideas by two people who are closely associated", some claim that their upcoming effort will be politically charged. However, singer denies the rumor and tells MTV, "It's not an overtly political record, but I'm not gonna say what it is, We'll just let the record speak for itself, but it is coming out on Election Day."

August 27, 2008 08:25:21 GMT

has built a bridge between music and sport by penning a song in celebration of the U.S. Open, called "Venus (I'm Ready)". The inspiration behind the song is unmistakably, pro tennis player . "Venus' determination and mental strength inspires me!," said Jean. "Much like Isis, her strength should be celebrated."

The song which is available for streaming on Jean's , has been premiered on Monday, August 25, the first day of the tournament that is held in Queens, New York. It will also be made Williams' theme song throughout her stint in the competition that winds down on September 7.

August 27, 2008 07:12:39 GMT
Heavy metal band have just released their second single called "My Apocalypse". The song is a follow-up for their first song "The Day That Never Comes", which has been already released last week.

"My Apocalypse" is now available for download on iTunes where Metallica fans can also purchase "The Day That Never Comes". Both singles are among confirmed tracks in the band's upcoming ninth studio album, "", which is scheduled to hit the stores on September 12. Furthermore, the band have recently unveiled a new which the band will frequently update with news, such as a trailer for their MissionMetallica.com fan site and other Death Magnetic related materials.

August 27, 2008 06:39:45 GMT

, who were formed in the fall of 1998 at University of Miami, have just released a music video in support of their brand new single "Till You're Gone". The song is listed on their self-titled album which comes out on August 26 via Fantasy Records.

The band's effort was already deemed as one of Paste Magazine's favorite records of the year. In addition, Gabe Dixon's vocal talent and piano chops have been praised by fellow musicians across the board including and . Furthermore, Dan Wilson has co-written three songs on the album that features a variety of tracks from heartfelt ballads to pop piano jams in the spirit of and .

August 27, 2008 06:04:48 GMT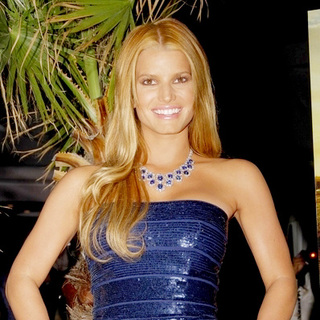 , who has just moved to country music, shared her experience about leaving an abusive relationship at her headlining concert in California State Fair on August 25. During the 80-minutes gig, she sang almost all tracks from her debut country music called "", which will be dropped to the market on September 9. In "Come On Over" which she co-wrote, the singer nearly broke down in the performance with tears welling up in her eyes. When the tune came to an end, she merely said, "That's a hard song to sing up here."

The 's girlfriend started the concert, which was partly set for free, with a sassy version of single "These Boots are Made for Walkin'". She then continued singing "Still Beautiful" and "You Are My Sunday" which told about her, finding peace in a romantic relationship. In her fourth song "Sippin on History", Jessica talked about her broken heart. "I'll be singing a lot about a heart that's been ... (long pause) broken to pieces," she declared before singing the fourth tune. "And putting those pieces back together so I can be a good girlfriend to someone else."

August 27, 2008 04:12:45 GMT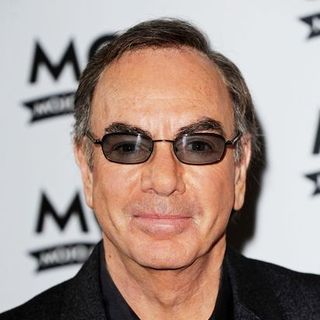 Singer, songwriter, and occasional actor has been in trouble with his fans. He has disappointed them after he delivered his songs in a hoarse voice during a live performance in Ohio, Columbia on Monday, August 25.

More than 70 fans, who paid $120 for the ticket, were seen standing in line at customer service in the lobby to ask for refunds before leaving the Monday concert. The others, who stayed at the concert, stated that though having trouble with his voice, Neil still completed the concert but no statement was made that day concerning the terrible gig.

August 27, 2008 04:02:41 GMT

Talks of a new album from may have made their rounds following the legendary group's monumental reunion gig at O2 in December last year, but it is not until now that the issue comes closest to the truth. Drummer Jason Bonham revealed that they are indeed in the studio working on new materials.

Jason, who has been filling the position left by his late dad John, guitarist , and bassist John Paul Jones have conducted creative sessions in London for the first time in more than twenty years. "I've been working with Jimmy and John Paul and trying to do some new material and some writing," Jason said. "I don't know what it will be, but it will be something." However, vocalist who has been engaged in , is not yet included in the studio work and may be encouraged by his band mates to jump in.

August 27, 2008 02:56:57 GMT

Following the first which features troubled pop singer and host of this year's MTV Video Music Awards, , MTV have, once again, made another commercial ad. This time, the video has as a featured guest sitting next to the U.K. comedian.

The MTV's annual show will give music lovers an access to witness the winners from all categories on Sunday, September 7. Artists who are confirmed to perform at Hollywood Paramount Studio include multi-platinum songstress , , rapper , and Tennessean band .

August 27, 2008 02:05:15 GMT

A music video for single "The Perfect Beat", which is taken from 's 2007 third studio effort called "", has just been premiered. The video features rapper KRS-One and was recorded during Talib's recent performance at Los Angeles' Shrine Auditorium in April.

The music video shows both fellas rapping the tune which samples 's "Do It Twice", on stage. It shows the audience of the Street Sounds Music Festival watching their performance in a high excitement.

August 26, 2008 09:34:32 GMT

Pop rock band have just finished shooting a music video for their first single called "Natural Disaster". The video will make its world premiere on their MySpace page this Wednesday on August 27.

The music video is scheduled as a medium to promote their fifth studio set "", which will be released on September 23. The album carries ten tracks which were recorded in both Malibu and Chicago, and produced by Johnny K.