News
>
Movie News
January 01, 2013 10:53:09 GMT

Entering 2013, Hollywood is preparing a host of awesome sequels. A number of world's most popular film franchises are gearing up to unleash the follow-up to their successful installments to satisfy their devoted fans who can't wait to enjoy the continuation of their stories. Offering a guide to must watch films next year, AceShowbiz presents Most Anticipated Movie Sequels in 2013 that compiles a number of selected sequel titles that have been eagerly awaited by many moviegoers and fanboys.

The continuation of such big action franchises as "", "Die Hard", "", "" and "The Fast and the Furious" are all set to entertain film lovers for the next 12 months. Also, the follow-up to family movies "The Hobbit", "", "" and "" alike are lining up on must see holiday film list this year.

News
>
Celebrity Gossip
January 01, 2013 10:48:15 GMT

A few hours after exchanging wedding vows in a low-key ceremony, and shared their joy of becoming newlyweds by sharing pictures from the nuptials. They got married at the Playboy mansion with his brother Keith serving as Best Man.

"Mr. & Mrs. Hugh Hefner," so the former Playboy Playmate wrote a caption in an image of her under archway decorated with flowers. She wore a pink mermaid gown, while her husband suited up for the special day. Both the bride and the groom were beaming.

News
>
Celebrity Gossip
January 01, 2013 10:06:57 GMT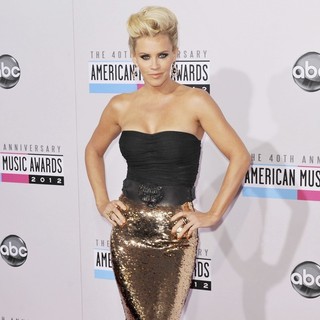 keeps the tradition to kiss at midnight on New Year's Eve. After grabbing a New York City cop who stood nearby last year, she planted a wet kiss on a soldier when she returned to co-host "'s New Year's Rockin' Eve with " this year.

After the ball dropped spreading confetti all over Times Square to mark the end of year 2012, the former Playboy Playmate was caught on camera locking lips with the man. Wearing an all-black warm ensemble, she bent backward and hooked one of her feet on the fences close by.

News
>
Celebrity Gossip
January 01, 2013 09:32:57 GMT

Even pregnancy couldn't slow down. After arriving back in Los Angeles from her trip to the Atlantic City with boyfriend , the reality TV star packed her bag to go to Las Vegas with the rapper to celebrate New Year.

"What's everyone doing for New Years Eve? Hope you all are having the best time & are safe!!! Xoxo," the brunette TV star tweeted. "Heading to 1Oak tonight! So happy to be surrounded with all my friends & some of my fam! Gonna be a fun night!"

News
>
Music News
January 01, 2013 07:56:50 GMT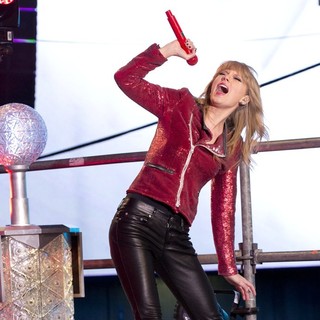 It's a rocking night at the Times Square on Monday night, December 31. A number of big stars like , and entertained the crowd counting down the end of the year and watch the ball drop with family and friends during "'s New Year's Rockin' Eve With " in New York.

Wearing leather pants and jacket, Taylor delivered "I Knew You Were Trouble" and "We Are Never Ever Getting Back Together". She tweeted her excitement before taking the stage, "Can't. even. verbalize. how stoked I am for 2013! There are 13's EVERYWHERE. This is PERFECT," referring to her lucky number.

News
>
Music News
January 01, 2013 06:30:28 GMT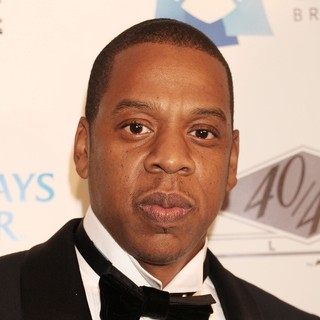 The inclusion of and 's song "No Church in the Wild" in the trailer of "" is not without a reason. It turns out that the husband of is going to take part in making score for the -starring movie.

The news of Jay-Z's involvement in making music for the Baz Luhrmann upcoming flick was confirmed by singer/songwriter/producer Jeymes Samuel of The Bullitts. "Jay-Z and myself have been working tirelessly on the score for the upcoming #CLASSIC The Great Gatsby! It is too DOPE for words!" he tweeted.

News
>
Celebrity Gossip
January 01, 2013 05:50:09 GMT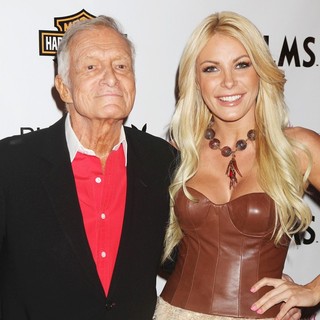 and his runaway bride finally got married, according to Us Weekly. The Playboy founder, 86, and the former Playboy Playmate, 26, swapped wedding vows on New Year's Eve in a ceremony at his Gothic-Tudor styled mansion in Los Angeles, California.

"Today is the day I become Mrs. Hugh Hefner. Feeling very happy, lucky, and blessed," the blonde beauty tweeted, before posting pictures of including "beautiful flowers lining the archway." The bride gushed, "The mansion is looking beautiful #weddingbells."

News
>
Celebrity Gossip
January 01, 2013 03:44:01 GMT

's wedded bliss with Courtland Rogers seemed to be short lived. 26 days after tying the knot with the father of one in a quickie courtroom wedding, the "" star tweeted that she had split from him following a heated argument over baby mama drama.

While he insisted he only talked to his daughter Jordan, Jenelle believed he's more interested in chatting with his ex, Taylor Lewis, who is the mother of his daughter. "First of all why is yr daughter up at 11pm anyways when u were 'talking' to her on the phone?! Haha right," she blasted him.

News
>
Movie News
January 01, 2013 02:30:30 GMT

Members of the Academy of Motion Picture Arts and Sciences will have one more day to cast their votes for the 85th annual Academy Awards. The voting deadline was originally set to close on Thursday, January 3 at 5 P.M. PT, but it now stay open until Friday, January 4 at 5 P.M. PT.

The extension is made after the Academy noticed many of its members had problem with the online voting system that only began to be applied this year. According to a study by LA Times, the online hitches may have happened because more than a half of voters were 50 years older.

News
>
Music News
December 31, 2012 18:12:44 GMT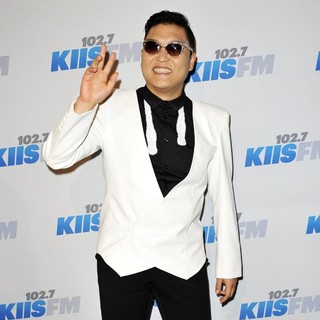 is not going to popularize "Gangnam Style" anymore after 2012 comes to an end. The South Korean singer said that he is ready to move on from his mega-hit single following his performance of it at "Dick Clark's New Year's Rockin' Eve" on Monday, December 31 night.

"Being in Times Square on New Year's Eve is already special - it's the biggest stage in the universe - plus it's my birthday, so, with all that, it may be the ending of 'Gangnam Style'," PSY told MTV News. "I mean, what better way to do it? It's my biggest and most meaningful birthday." PSY is turning 35 on Monday.

News
>
Celebrity Gossip
December 31, 2012 18:00:42 GMT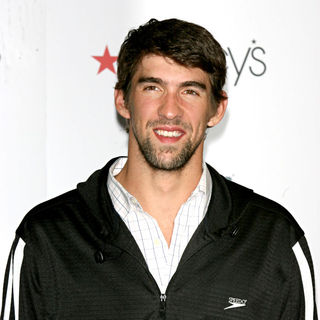 is back to singlehood after splitting from girlfriend Megan Rossee. The 27-year-old Olympian swimmer has reportedly ended his romance with the aspiring model after realizing that the relationship was "not going anywhere".

Phelps and Roosee had been dating for 10 months when he decided to call it quits. Per TMZ, Phelps wanted to "pursue other options." None from his camp has said anything about the split but the athlete tweeted a cryptic message on Twitter after the news was made public, writing "Things happen for a reason...". Phelps was seen alone when playing beer pong with 's girlfriend in Cabo San Lucas, Mexico on Saturday evening.

News
>
Music News
December 31, 2012 17:31:35 GMT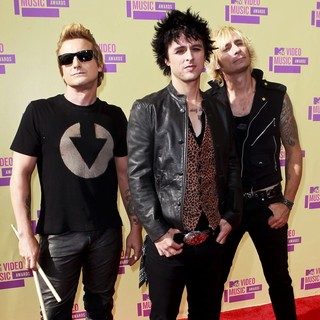 have announced that they will return to the road again following frontman 's recovery. The rock band said on Monday, December 31 that they will support their trilogy albums starting March 28 in Chicago, IL.

"We want to thank everyone for hanging in with us for the last few months," the band said in a statement announcing the dates. "We are very excited to hit the road and see all of you again, though we regret having to cancel more shows."

News
>
Celebrity Gossip
December 31, 2012 17:15:05 GMT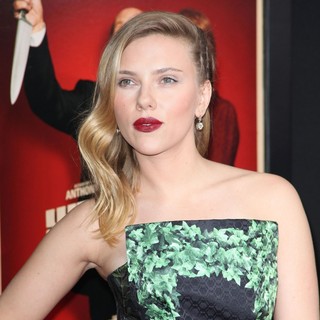 Now that she has experienced marriage that did not work, sees no reason to go back to that state. In an interview with Elle U.K., the "" actress said that she has no plans to get married again following her divorce from husband of two years, .

"I got married when I was young and it was incredibly romantic and I liked being married, actually," Johansson said. "But it is different. It's hard to put into words. To me, being in a functioning relationship doesn't mean you have to be married."