News
>
Celebrity Gossip
November 13, 2011 16:24:01 GMT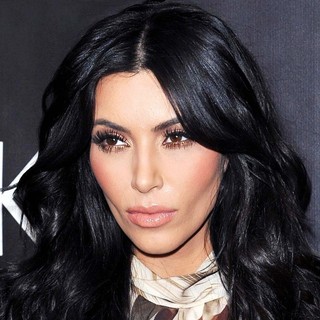 It's getting messier in 's divorce from because she is now suing a former publicist whom she claimed has been spreading lies about her. Jonathan Jaxson is served a legal paper for violating a written agreement that they signed years ago.

Jonathan, who is promoting his book, went to the media to say that Kim's marriage was staged. For all Kim knows, he only did a PR work for her once years ago on a blog and she barely remembered him. Per TMZ, Kim is surprised how Jonathan started talking about her marriage while the fact is they have not been in contact for a long time.

News
>
Celebrity Gossip
November 13, 2011 15:42:59 GMT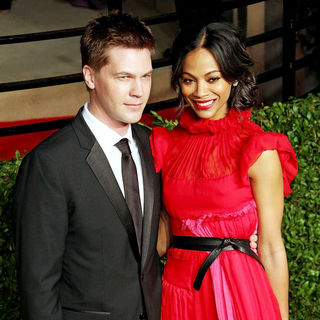 After 10 years of dating and a year of being engaged, and Keith Britton have called it quits. The shocking news was confirmed by her rep who said that the longtime lovers decided to part "amicably" but they will remain co-workers.

"Saldana and Britton remain committed business partners as co-founders of fashion resource MyFDB.com. Respect of their privacy is appreciated during this time," the statement said. MyFDB is a fashion website in which Saldana and Britton work together as business partners.

News
>
Celebrity Gossip
November 13, 2011 14:59:24 GMT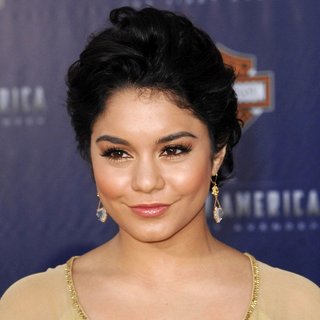 has not harvested the prize of her court battle victory and she is now demanding it. The actress/singer claimed that she has not received the $38,000 that her ex-producer Johnny Vieira owed her.

Back in 2005, Hudgens and Vieira struck a deal to launch her career, agreeing that they will "share equally" in her potential success. Then she sued him in 2009 because he had severed their professional relationship but still used her image to promote his business.

News
>
Celebrity Gossip
November 13, 2011 14:08:32 GMT

was able to translate well when asked to make her best impression of him. Stewart, Pattinson and their other "" co-star were doing separate interviews for Moviefone to promote the November 18 movie.

While Lautner said he could not do an impression of Pattinson, Kristen jumped straight to the opportunity by showing how Pattinson looks at himself in the mirror. "It's this weird, unhinged jaw thing. ...I don't really know where it comes from," the actress said with a laugh. Pattinson himself also refused to do a Lautner impersonation.

News
>
TV News
November 13, 2011 13:07:00 GMT

For the second time was on duty to host "", but this time she was not alone on stage. She was joined by who was in delusional mode, thinking he still has the chance to audition for the role of "", which is opening in theaters July 3, 2012. And then entered.

Samberg was dressed as Spider-Man and hanging upside down. Although Stone, who plays the superhero's first love Gwen Stacy in the film, has told him that the movie has been shot, Samberg insisted that he will rehearse lines from the film. And when he was told that Garfield has won the role, Samberg mistook the actor for the lazy cat.

News
>
Celebrity Gossip
November 12, 2011 17:08:02 GMT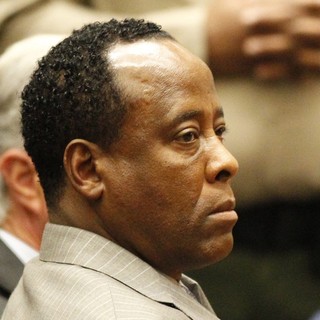 In his best attempt to explain what happened on the morning died, Dr. Conrad Murray appeared on a documentary which aired Friday, November 11 on MSNBC. The personal physician of the late King of Pop said that he gave MJ a "tiny bit" of Propofol to "tip" him into sleep.

In "Michael Jackson and the Doctor: A Fatal Relationship", Murray talked about lengthy subjects to fill in the blanks including why he did not call 911 straight away after MJ collapsed. Murray said that MJ's sleeping problem got worse that day although he has given him various sedatives such as Valium, Lorazepam and Midazolam.