News
>
Movie News
November 07, 2006 09:56:20 GMT
is ready to take double jobs this time. The actress has been reported to both star in and produce "" following Paramount Vantage's acquisition of the rights to A.N. Wilson's novel of the same title.

Intended to be a supernatural thriller feature, the project follows a young woman studying in London, played by Dunst, as she starts seeing demons after establishing a relationship with one of her professors. Virginia-based scribe Megan Holley has been assigned to pen the script with Daniel Rappaport producing.

News
>
Movie News
November 07, 2006 09:38:11 GMT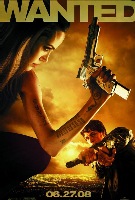 Already busy with a pile of upcoming big screen projects he is attached to, apparently still aims to add one more acting stint into the burgeoning list. The Oscar-winning actor is reported to currently be in negotiations to highlight "", a sci-fi actioner coming from Universal Pictures.

If a deal is reached, Freeman will join in the cast as a lead assassin who trains McAvoy's character. The project itself sees the "" star play a young man who finds out that his long-lost father is actually an assassin and later gets recruited into a covert organization of killers and trained to follow the footsteps of his father.

News
>
Movie News
November 07, 2006 09:12:05 GMT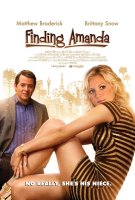 Peter Tolan is coming behind the camera for his feature directorial debut. The co-creator of FX Network's comedy-drama series "Rescue Me" is in charge to helm "" with being attached to star and Wayne Allan Rice producing.

Scheduled to begin filming on January 3 in Los Angeles and Las Vegas, the project centers on an alcohol-and-gambling-addicted TV producer who attempts to persuade his hooker niece into rehab. It has also been reported that an offer is out to "" star to take the niece role.

News
>
Movie News
November 07, 2006 08:36:20 GMT
Turns out that Darren Aronofsky's next film project after "" will not be "" as the filmmaker recently confirmed in an interview that he has quitted the flick for good.

"Paramount never got the rights," said Aronofsky upon revealing his reason to walk out the project, hinting that there is no use to stay in it any longer. "And we developed a script but now the rights don't exist."

News
>
Movie News
November 07, 2006 07:11:20 GMT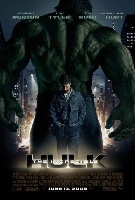 Finally, a date has been picked up for the superhero fans to see "" embrace the big screen. Marvel Studios, through its President and COO Michael Helfant plus President of Production Kevin Feige, has announced yesterday, November 6 that the action-packed, new big screen adaptation of the famed comic series will come to the surface exactly on June 27, 2008.

Directed by Louis Leterrier from the script penned by "" writer Zak Penn, the project will return to the roots of the series which combining a well-developed storyline with incredible action and fun. Casting process is currently underway with Michael Helfant, David Womark, and Ari Arad serving as executive producers.

News
>
Movie News
November 07, 2006 06:30:53 GMT
It's a double winning for "", really. Already took the top position on weekend domestic box office, the comedic flick wonderfully extends its success internationally as it garnered a surprise opening round of $18.6 million from 17 territories, thereby overthrowing "" from its no.1 throne on the weekend international box office ended November 5, 2006.

Though had to end its four-consecutive-week rule on the chart, "Prada" still did well in its run for it managed to collect $11.1 million and so, makes its tally stand strong at $151.1 million. Right behind this 20th Century Fox production is Japanese flick "Death Note 2" which successfully draws in an incredible amount of $10.2 million from 346 prints only.

News
>
Celebrity Gossip
November 07, 2006 06:21:24 GMT
The 40th annual Country Music Association Awards held Monday night November 6th belonged to . The country music duo, besides hosting the awards event, also nabbed four awards all at once. Thanks to their inspirational song "Believe" that they could joyously bring home the trophies for Single of the Year, Song of the Year, and Music Video of the Year. In addition to all, Brooks & Dunn also was named Vocal Duo of the Year.

American country music singer and songwriter had his LP "" chosen as Album of the Year, while his duet with , "When I Get Where I'm Going," won Vocal Event of the Year award. Also won double at the event was who earned the Horizon Award for breakthrough artist, and Female Vocalist of the Year prize. American country music band , additionally, nabbed their fourth Vocal Group of the Year award.

News
>
Movie News
November 07, 2006 05:08:06 GMT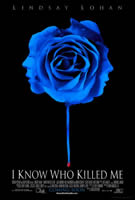 Continuing her path in taking more mature and diverse film role, has reached a deal to have her first acting stint in thriller genre through "", MTV has reported.

Slated to begin filming early next month in San Luis Obispo and Los Angeles, the project sees the actress play dual roles as Aubrey, an abducted daughter of a rich family, and Dakota, a young woman identical to her. Chris Sivertson is on duty to direct with Jeff Hammond penning the script.

News
>
Music News
November 07, 2006 04:54:36 GMT
It is "not too late" for to release her new LP next year. The Grammy-winning singer has slated her third album, entitled "," to hit the US stores on January 30th, 2007.

A follow up to her 2004 "", Jones wrote or co-wrote all 13 new songs on the album, which is a first for her. The set's first single will be "Thinkin' About You," which arrives at radio next week and impacts the Triple A format on December 4.

News
>
Celebrity Gossip
November 07, 2006 03:36:23 GMT
This just in. Los Angeles Superior Court Judge Lisa Hart Cole has on Monday Nov 6th dismissed a libel suit brought by accusing Us Weekly magazine of fabricating a story about a sexually explicit video the pop star made together with husband .

In the suit she and hubby K-Fed filed last year, Spears pointed to Us Weekly's article titled "Brit & Kev: Secret Sex Tape? New parents have a new worry: racy footage from 2004" which appeared in the publication's "HOTstuff" column in October 2005, as "libelous on its face."

News
>
Celebrity Gossip
November 07, 2006 02:57:59 GMT
Cheers guys 'coz is celebrating her new shape. The once "Fat Actress" has back in shape, showing her new curvy look, donned a bikini on "The Oprah Winfrey Show" Monday Nov 6th, fulfilling the promise she made a year ago.

Talk show host said Alley, who is 5-foot-8, has lost 75 pounds, after hitting a high of 220 pounds. Her weight gain was documented in various unflattering paparazzi photos. As of Alley, the actress said herself that she never would have had the courage to wear a bikini onstage when she was 30, despite being slender.

News
>
Movie News
November 07, 2006 02:43:22 GMT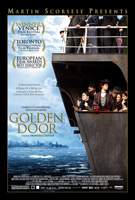 Paying attention to foreign production, Miramax Films will distribute Italian-language feature "" or "Nuovomondo" in North America following its successful attempt to obtain the film's rights.

Set in 1913, the picture deals with a tale of a Sicilian peasant family encountering an American stranger who talks of the fortune that awaits them in his country. Emanuele Crialese handled both writing and directing matters with Alexandre Mallet-Guy producing.

News
>
Movie News
November 07, 2006 02:20:25 GMT
Set to deliver a touching drama, Universal Pictures is about to develop "" from Ross Venokur's pitch under its wings, Variety has reported.

The project follows a father as he reconnects with his son who sadly turns blind in order to show him the eight wonders of his life. Details about production schedule have not yet been revealed and neither have names of the helmer also cast members.