News
>
Celebrity Gossip
October 06, 2005 09:53:09 GMT
Pop superstar has confirmed that she's about to perform at the 2005 MTV Europe Music Awards, which will take place in Portugal on November 3. She will at that event perform live her new single for her new album "Confessions on a Dance Floor."

The beauty will join other lineup that include , , , and , who will all perform live too. As of "Confessions on a Dance Floor," it is slated for a November 14 release date. See you there.

News
>
Celebrity Gossip
October 06, 2005 09:21:28 GMT
Sad to say that nowadays Hollywood couples seem to miss something in their life. They're no longer having the tenet to hold on to. Love has becoming something of a cheap sort. They don't appreciate the vow they've made in front of God. What's wrong with them?!

One more couple adding the list of celebrity husband-and-wife to end their marriage in a divorce. Singer and wife Tracey Edmonds issued a statement Wednesday announcing the end of their marriage after 13 years, saying "It is with deep regret that we announce our permanent separation. We remain best friends."

News
>
Movie News
October 06, 2005 08:57:47 GMT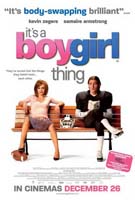 Singing apparently isn't the only thing can do. The star, just say his production company, is in hand to develop a new film. It will be a drama comedy presents such famous, as Samaire Armstrong, , , and Maury Chaykin.

The movie titled "" tells about next-door neighbors who live worlds apart. Woody Deane and Nell Bedworth are lifelong sworn enemies, who wake up one day to find themselves in a very strange place: each other's bodies. In their switched identities, each sets out to destroy the other's high school reputation before going from infuriation to infatuation.

News
>
Movie News
October 06, 2005 08:36:36 GMT
What if the gnomes in your backyard are actual, living gnomes? What would happen? And what would you do? Don't you ever think about that even just once coz it surely frightening. Or amusing in some other ways? It depends somehow.

Anyway, that fact happens, but not in reality. It is in the upcoming "Gnomes!" The action comedy film tells about a boy who discovers that the garden gnomes in his backyard actually are alive. When he starts to suspect that his mom's new suitor is a gnome-eating troll, the boy enlists the gnomes' help.

News
>
Music News
October 06, 2005 08:07:10 GMT
The prince of darkness covers almost all under his new effort. is set to cover 's "Woman," Joe Walsh's "Rocky Mountain Way" and the Moody Blues' "Go Now" under his new album. Dubbed "Under Cover," the set is a Dualdisc and will marry the street November 1 via Epic Records.

The three components actually is a follow up to the remaining 10 cuts that were released this year on the "Under Covers" disc of Osbourne's boxed set "Prince of Darkness." As of the forthcoming DVD set, it will feature the featurette "Dinner With Ozzy and Friends," which finds him regaling his son Jack Osbourne and frontman Lemmy Kilmister with tales of rock'n'roll excess. A video for Ozzy's cover of ' "In My Life" is also included.

News
>
Music News
October 06, 2005 07:29:42 GMT
She did it. really jacks all to up the charts, landing at the very top safely. The singer's sophomore effort titled "All Jacked Up" successfully debuts at the top of the Billboard 200 and Billboard Top Country Albums charts this week after moving 264,000 units in its first week of release. 's "Wildflower" secures the 2nd rank with 140,000 copies.

Comes after Crow at No. 3 is Three Six Mafia's "Most Known Unknown," which sold 115,000 copies in its first week of release. The band followed by at No. 4 with "Libra" which moved 114,000 units in its debut week. Rounding out the top five is 's "Late Registration," which drops from No. 3 to No. 5. Debuts at No. 6 is , whose "Naked Truth" sold 109,000 units in its first week on the charts.

News
>
Celebrity Gossip
October 06, 2005 07:14:26 GMT
Contrary to the divorce that many Hollywood couples are facing nowadays, "That '70s Show" star has just started his another new romance. It's reported that Valderrama was spotted kissing actress at the trendy Tao restaurant at Las Vegas' Venetian Hotel over the weekend.

So, no need to doubt that the 25-year-old actor is romancing Pressly. But how far they would go? We'll see.

News
>
Music News
October 06, 2005 06:56:02 GMT
The 'big' day is coming and 'big' musicians are preparing themselves to welcome the 'big' event. We're talking about the 2006 Big Day Out festival tour of Australia and New Zealand.

Included in the initial list of performers at the event among others are , Iggy & the Stooges and . Apart, there will also , , , Sleater-Kinney, Soulwax/ 2 The Magic Numbers, The Living End, Cut Copy, the End of Fashion and Youth Group.

News
>
Celebrity Gossip
October 06, 2005 06:19:52 GMT
Everything has meant to be. Nothing happens in your life or to you is a coincidence, even a bad one. Can't you simply believe it? I hope you will. If don't here is an evidence that Hollywood star provides.

Despite her divorce with has been finalized, the beauty isn't feel lonely. Instead, the bad experience has led her to a better life. It's her reconciliation with her mother Nancy Aniston, to whom she became estranged for nine years.

News
>
Celebrity Gossip
October 06, 2005 06:00:26 GMT
In relation to the car smash happened to , on lookers said that paparazzi caused it to happen. During the incident occured Tuesday the teen actress was reported to being followed by paparazzi who wanted to take her picture. Concerning this, a representative for Lohan, Leslie Sloane, stated "This is another example of the paparazzi endangering citizens, both Ms. Lohan and the other driver in the collision."

In fact, those reports proven wrong. Authorities investigating the car accident found no evidences that it was caused by paparazzi. According to Steve Whitmore, a spokesman for the Los Angeles County Sheriff Department, the accident was caused when the driver of the van made a U-turn in front of Lohan.

News
>
Celebrity Gossip
October 06, 2005 05:11:34 GMT
Just day after the love story of Hollywood golden couple officially ends in a divorce, MTV's "Newlyweds" also is reportedly end their marriage in a divorce. With such fact, it seems that there won't be an everlasting love story in the state. What a pity.

Celebrity couple, and husband , is splitting. Amid the rumor of their break up, celebrity gossip magazine US Weekly claimed on its Wednesday cover story it's Jess' ego, partying, and dad that ruined her marriage. On the other way around, Simpson representative, Brad Cafarelli, insisted "They have not separated." This sounds the same with a statement issued on behalf of the couple, briefly read "Nick and Jessica have not separated. Rumors to the contrary are simply not true."

News
>
Movie News
October 06, 2005 05:01:07 GMT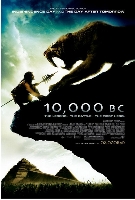 "" is time to which Roland Emmerich will go. He reportedly has signed on to direct the film, which original script he wrote alongside Harald Kloser, for Sony/Columbia Pictures.

"10,000 B.C." is a prehistoric epic which story centers on a 21-year-old who lives among a primitive tribe that survives by hunting a mammoth each year as the herd migrates through the tribe's homeland. Writing a rewrite of the script is John Orloff.

News
>
Celebrity Gossip
October 06, 2005 04:43:24 GMT
Let everybody jumpin' in hearing this one. No, they aren't mishearing. It's true. is pregnant with her first child with fiance . News of the pregnancy was first reported by People magazine on Wednesday.

Cruise's spokeswoman, Lee Anne DeVette, told People "Tom and Katie are very excited, and the entire family is very excited." No further details were revealed, except that Holmes "has never felt better."