News
>
Movie News
September 16, 2005 06:22:01 GMT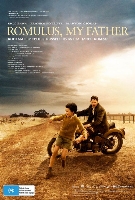 Aussie actor has signed on to star in an adaptation of Raimond Gaitas' award-winning memoir "." The film tells the story of a young boy and his father struggling to build a relationship with one another after the death his mother, while starting a new life in a hostile country. Appointed to direct is Aussie thesp Richard Roxburgh, with Nick Drake wrote the script.

Bana is currently at work on Steven Spielberg's "" opening December 23rd and also has Curtis Hanson's "" scheduled for next year.

News
>
Celebrity Gossip
September 16, 2005 05:59:55 GMT
As an attempt to show their concern towards Katrina relief, music group has planned a rare club show at Chicago's House of Blues on October 5 to raise money for the hurricane victims. Tickets, go on sale Saturday September 17, priced at $1,000 each. Profits will benefit Habitat for Humanity, the American Red Cross and the Jazz Foundation of America.

In related news, some other notable musicians will also lend hand to the hurricane relief. Those to perform for a Katrina benefit on September 22 at Los Angeles Wiltern Theater are , the ' , leader Josh Homme with Jesse Hughes, and comedians and .

News
>
Celebrity Gossip
September 16, 2005 04:51:32 GMT
Australian-born Oscar winning actress is reported to make her directorial debut, directing Harold Pinter's "A Kind of Alaska" as part of the Sydney Theatre Company 2006 season next December. "The Pinter" play will run alongside David Mamet's "Reunion," directed by Blanchett's husband Andrew Upton. Stay there and you'll get her latest news with us.



News
>
Celebrity Gossip
September 16, 2005 04:25:38 GMT
Sound means everything and costs expensive for singer. proves it. The singer-songwriter has filed suit in a German court against carmaker Adam Opel AG, a division of General Motors, and ad agency McCann Erickson Deutschland, alleging the companies misappropriated his unique sound in a TV ad. And he is seeking damages of at least 250,000 euros.

Per the suit, filed Thursday in a Frankfurt court, Waits claims General Motors' Opel unit and the McCann Erickson agency produced and broadcast ads that used a "perfect impersonation" of his distinctive after he turned down offers to create music for a TV spot for Opel's new car model, the Zafira. Further it's stated, "It is well established in the music industry that (Waits) does not allow the use of his person, voice, likeness and/or photo for any advertisement of any kind."

News
>
Celebrity Gossip
September 16, 2005 04:06:01 GMT
Indie rock sensation was on stage Thursday night when singer lit the light, made a surprise appearance with the music group. The rock star joined the band at the end of their concert in Central Park, led fans to scream at him.

Shortly after performing a song of his own with the Fire, Bowie played an acoustic guitar and joined Arcade Fire's Win Butler in singing the band's "Wake Up." That night performance, indeed, marked Bowie's second performance since having a heart attack last year.

News
>
Celebrity Gossip
September 16, 2005 03:46:27 GMT
Mr. is about to marry his co-star Mrs. soon as his divorce to former wife is finalized next month. The couple reportedly will have their wedding ceremony at pal 's holiday villa in Italy, which has been offered because of its "secluded and discreet position."

Sources claim Pitt is desperate to marry Angelina and have chosen the £4million home at Laglio on the shores of Lake Como to keep out prying eyes. So, don't go anywhere we'll keep you with an update news about the couple.

News
>
Music News
September 16, 2005 03:29:36 GMT
In support of "Late Registration," his one-million-selling Number One album, will embark on a forty-four-date tour opens October 11th outside Miami. Joining him on the "Touch the Sky" fall trek are fellow Chicago rapper Common Sense, American Idol winner , and R&B newcomer .

As a part of the tour, the rapper will visit amphitheaters and arenas, including Houston's Reliant Arena, which until recently had been hosting New Orleans evacuees who fled the city in the aftermath of Hurricane Katrina. Get the complete schedule of the tour at http://today.reuters.com.

News
>
Movie News
September 16, 2005 02:35:20 GMT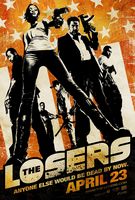 On the contrary to the movie title "," those work behind the scene are 'the braves.' Pete Berg is one of some who will write, direct, and produce via his Film 44 shingle along with Weed Road's Akiva Goldsman.

"The Losers" is an adaptation of a gritty DC-Vertigo comic book that follows the exploits of the highly skilled CIA team members as they are attacked by their own agency and left for dead. They set out to learn why they were betrayed, and to avenge the wrong, as well as other injustices they encounter.

News
>
Celebrity Gossip
September 16, 2005 02:23:11 GMT
After only four months, actress , most famous for her witty portrayal of Bridget Jones, and country star are having their marriage annulled. No further details about the couple's split are available. In time, Chesney's publicist, Holly Gleason, and Zellweger's Los Angeles-based publicist Nanci Ryder, have both confirmed the marriage annulment to The Associated Press on Thursday. Let's hope them the best.



News
>
Movie News
September 16, 2005 02:05:21 GMT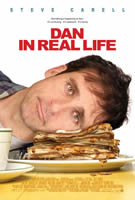 Looking upon the success of his latest movie "," as to why he has becoming a worldwide star, is next slated to top-line "." It is a romantic comedy that Peter Hedges is directing for Touchstone Pictures with Jon Shestack is producing.

"Dan in Real Life" centers its story on a widower with three daughters who writes a parenting column for his local newspaper. His strict rules for behavior are tested when he falls for the girlfriend of his younger brother.

News
>
Movie News
September 16, 2005 01:51:05 GMT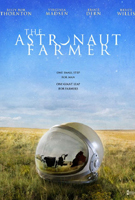 "," which the Polish Brothers are making for Warner Independent Pictures, will get help from notable stars. , and , are all agree to participate.

"The Astronaut Farmer" tells about an eccentric farmer, the role played by , who dreams of space travel and sets out to build a rocket in his barn. His neighbors consider him an oddity, the government thinks he is a threat and the media see him as a story.