June 25, 2009 07:31:03 GMT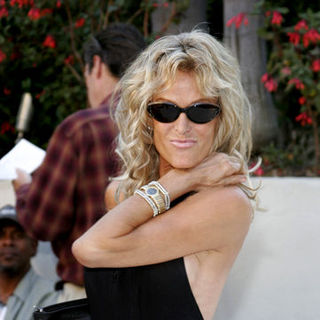 New report has just surfaced by the hour that 's health condition is declining. She is said to have been treated in the intensive care unit of the undisclosed Los Angeles hospital where she's been treated since two weeks ago for her long battle with anal cancer.

Her loved ones, including longtime partner , have been staying by her side to say their final goodbyes. Farrah's friend and hairdresser of 18 years, Mela Murphy, is also at her bed side, so does her actress friend Alana Stewart. In addition to them all, a priest has also been called in to the hospital. No sign of Farrah and Ryan's son Redmond James O'Neal's presence though.

June 25, 2009 06:46:01 GMT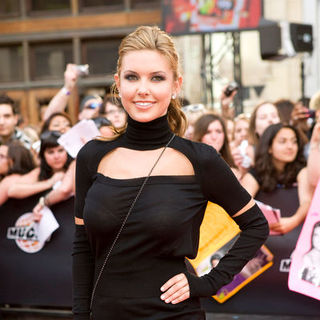 refuses to confirm if she has rekindled her romance with ex-boyfriend Corey Bohan or not because she is afraid of jinx. "I'm not jinxing anything because as soon as I say anything, I swear it goes bad. And then it like flips around and you're like, 'Why did I say anything?' We'll see what happens," she told People at the Reebok "EasyTone" Footwear Celebration on Tuesday, June 23.

"Corey and I have an amazing time together," the reality TV star said further when she was pressed to confirm on the nature of their relationship. "My family loves him. We've been spending a lot of time together," she concluded.

June 25, 2009 04:40:19 GMT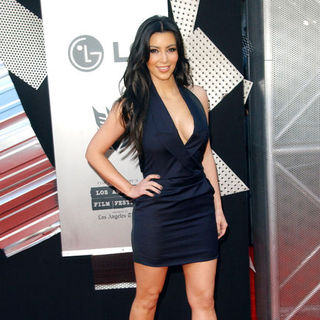 Having a boyfriend wouldn't prevent from declaring her love for movie siren . She recently told Entertainment Tonight that she considered the "" hottie as her "girl crush", adding that she "is so hot".

The socialite and reality TV star, moreover, claimed Megan was the one and only reason for her attending the L.A. premiere of "" on Monday, June 22. "That's really the only reason I'm here," she admitted. Additionally, Kim revealed that her NFL boyfriend is also a big fan of Megan.

June 25, 2009 02:53:23 GMT
Irish actor was detained by French police on Saturday afternoon, June 20 after he was involved in a drunken scuffle at a Paris airport. According to Agence France-Presse, he was placed in custody for several hours after allegedly punching a waiter at "Le Quotidien" bar in terminal 2F at Charles de Gaulle airport.

The incident began when a bartender at the venue refused to serve Rhys-Meyers, who appeared to be drunk. The star was then involved in a shouting fight with the bar's manager. Another employee was quick to come to their way, attempting to separate them. It was during that time that Rhys-Meyers punched the intervening waiter.

June 25, 2009 02:15:00 GMT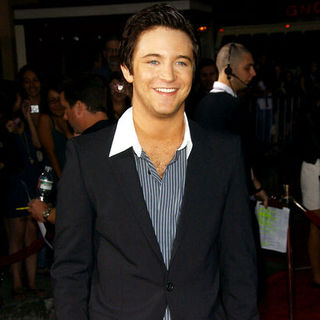 , the actor who portrays the role of Mike Newton in "," has expressed his concern over the life of co-star when he was told by MTV that the British actor was hit by a taxi recently while escaping a throng of hysterical female fans. "I don't see how this is sustainable - is this gonna keep going for the rest of his life?" Michael said. "I understand it, it's Edward Cullen, I get it. But he's still Rob Pattinson first - he's still his own guy. Is it time to start getting concerned here?"

Michael continued saying, "He's an actor who likes to prepare out in public - he likes to read a script at a coffee shop where there's people walking by and there's noise; he prepares that way. And he can't really do that anymore." He then added, "It's tough, man ... I don't know where his life is really headed."

June 24, 2009 09:03:41 GMT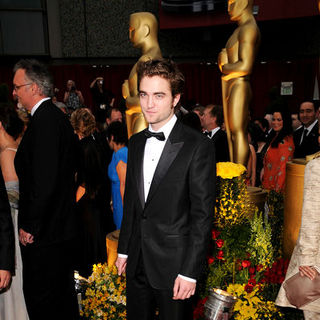 Named Sexiest Man on the Planet by Britain's Heat Magazine, says he is cool with the newly-attached predicate. "I'm not really afraid of it though because I don't really know how to play up that aspect of it. I don't know if I could ever really be cast in a heartthrob role really - apart from , which I didn't really know was a heartthrob role. I really don't feel I am one," he explains.

Nabbing the particular title, Robert beats Hollywood A-list actors, including , and . "Robert is obviously very easy on the eye, but a lot of his popularity has to be down to the character Edward he plays in Twilight - strong, brooding and tortured, basically most women's fantasy boyfriend," says the magazine's editor, Julian Linley.

June 24, 2009 08:27:55 GMT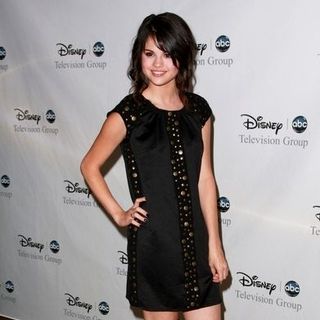 "I find cooking very therapeutic," told USA Today in a recent interview. "I have zero time to ever do it, but once I have a house of my own, one day, I'll have time to do that." The Disney star went on revealing, "I'd love to go to culinary school."

On the same occasion, she also addressed on her and celeb friend becoming the subjects of dating rumors. "I'm single," insisted the singer-actress. "I've never dated him. He's a really nice guy. He's become one of my really good friends, and he's made me the happiest I've ever been."

June 24, 2009 07:31:49 GMT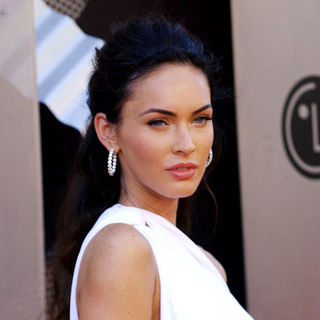 Big screen beauty lands the top spot in FHM's annual list of 100 Sexiest Women in the World. The currently single actress leads the pack for this year's poll, making it her second year in a row to secure the first spot. She bests some other heavy contenders, like who finishes 14 and who is ranked 50th.

"With a sultry glower, capricious pout and six tattoos, she's the junior Angelina Jolie (but without the orphan addiction)," the publication writes about Megan. "And as if her role in wasn't enough to secure a spot as the nerd's woman of choice, she also confesses to being a fan of comic books and video games. Probably only takes five minutes to get ready in the morning, too."

June 24, 2009 06:25:35 GMT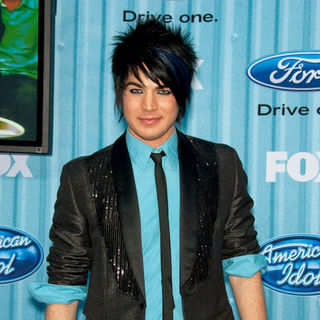 Reports of him becoming a huge fan of "" that then leads him to collect multiple copies of its DVD have been surfacing for weeks, but has just poured cold water on the story. In a short message on his Twitter account, he wrote, "more rumor mill control: i dont own even one dvd copy of twilight. i dont recite lines from the film. i liked the book better."

Earlier this month, Star Magazine ran a story claiming the runner-up of "" season 8 was the die-hard fan of the hit vampire drama movie. The publication cited Adam's friend as confirming, he "owns multiple copies of the Twilight DVD. He keeps one at home, one with his laptop, and one at his parents' house." The unnamed source also claimed, "Adam and his boyfriend Drake LaBry, were overheard reciting lines from the film to each other while vacationing at the Bacara Resort & Spa in Santa Barbara."

June 24, 2009 05:01:54 GMT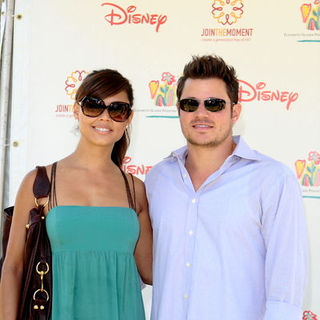 After dodging numerous break-up reports, and have finally called it quits. Representatives for each of them have confirmed the separation. "They have amicably split but remain good friends who still greatly care for one another," Vanessa's representative tells People. Though so, no words have been publicly shared about the reason that prompts their split.

Meanwhile, a source close to both Nick and Vanessa claims, "It was an amicable break-up. They walk away from it still friends." Another source chimes in, "They still care about each other very much. This is what's best for both of them."

June 24, 2009 04:13:27 GMT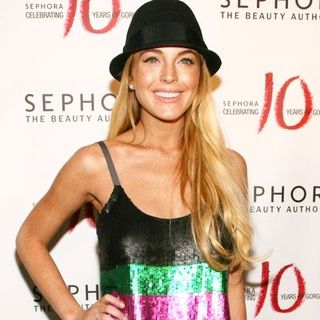 Won't be turning 23 years old until July 2, has already had big plans on mind. E! News reports, the troubled actress-singer is planning to host an early celebration in Sin City.

The site, moreover, claims Lindsay is hosting a poolside soiree at Wet Republic on Saturday, June 27 to celebrate her birthday as well the launching of her Sevin Nyne sunless tanner. No clue on who will be invited to come to the affair. Lindsay herself has not yet confirmed if the report is true or not.

June 24, 2009 03:38:38 GMT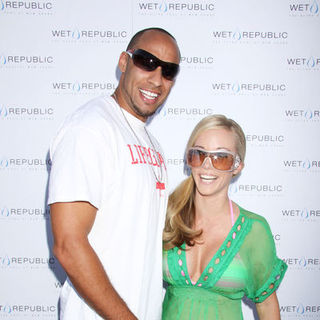 Not yet finding out the sex of the baby she is carrying, exclusively told E! News at the L.A. premiere of "" on Monday, June 22 that she and fiance believe they are expecting a baby boy. "We don't officially know, but we keep saying he because we don't want to say it. The doctor kind of said he thinks it's a boy. But we don't know for sure yet," said "The Girls Next Door" star. Hank was quick to add, "And I just have a feeling. I think it's a boy."

Hank himself has previously shared his dream of having a son, telling Marc Malkin, "I want a boy - someone to look out for the baby girl coming next." Despite sharing the baby's possible sex, the soon-to-be husband and wife didn't disclose her exact due date.

June 24, 2009 02:45:10 GMT

Pop singer was quick to react upon learning news of Ed McMahon's death. She took it to her Twitter account on Tuesday, June 23, to express her loss. She wrote, "I am deeply saddened by today's news about Ed McMahon. He is responsible for giving so many artists their first shot, including myself. He was a wonderful man and will be greatly missed."

McMahon, who was a comedian, game show host, and TV personality, had contribution in catapulting Spears into stardom. She was featured on his show "Star Search" back in 1992, delivering a performance of Naomi Judd's "Love Can Build a Bridge".

June 24, 2009 02:02:18 GMT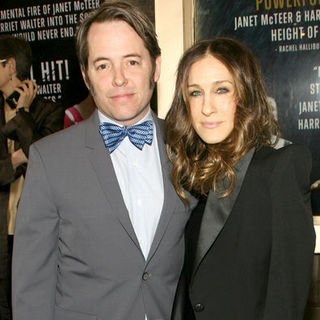 A representative for and her husband confirms that the celebrity pair has welcomed the arrival of their twin baby girls, who were conceived through a surrogate mother. "Sarah Jessica Parker and Matthew Broderick are delighted to announce the healthy arrival of their two daughters at 3:58 P.M. on June 22 in Ohio," the representative says in a statement.

"Marion Loretta Elwell Broderick weighed 5 lbs., 11 oz., and Tabitha Hodge Broderick weighed 6 pounds," continues the representative. "Both Hodge and Elwell are family names on Parker's side." The representative also confirms further, "The babies are doing beautifully and the entire family is over the moon."

June 23, 2009 08:41:47 GMT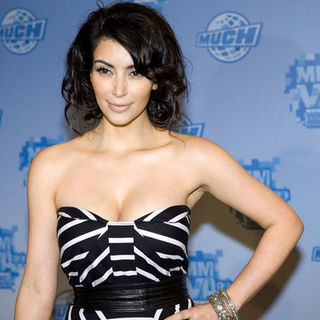 Reality TV star gave her idol double kisses during the 2009 MuchMusic Video Awards which was held outside MuchMusic's Toronto headquarters on Sunday, June 21. Billed to announce 's performance, she took the stage alongside Nick, , and , all of whom served as the affair's co-hosts. It was during their time on stage that she kissed both of Nick's cheeks, but only gave single kiss to Joe and Kevin.

Soon after her on-stage appearance, Kim took it to her Twitter account to share her excitement about kissing Nick at the star-studded awards ceremony. "I have the biggest crush on Nick Jonas! I just was on stage w the Jonas Brother at the Much Music Awards!" she tweeted. "It's kinda wrong! I had 2 give him 2 kisses on stage! Ha."