January 22, 2009 07:14:21 GMT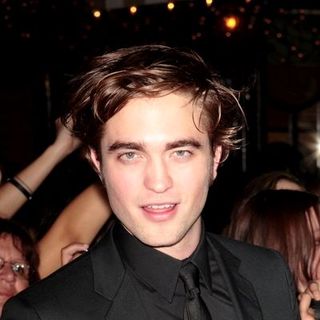 Insisting that his life is just the same before and after becoming popular for portraying the role of Edward Cullen in "", reveals, "I would still rather eat fast food than tofu". He goes on stating, "I live the same exact life as before; I have the same friends and the same preferences. I haven't changed at all".

Giving more evidence that fame doesn't change him, Robert adds, "I'm a lousy driver, and I always have problems with my junky 1989 BMW". Asked why wouldn't he get himself a brand new car, he replies, "Sad to say, but I [still] don't make that much. And to tell you the truth, I'd like more".

January 22, 2009 06:31:42 GMT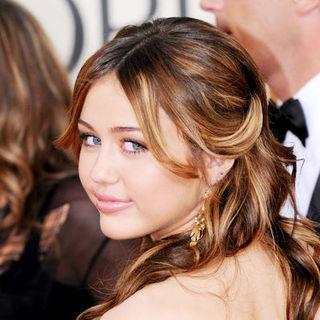 In a newly posted video on MileyWorld, makes no attempt to hide her love for heavy metal band . Greater than that, she even mentions some of their songs that become her favorites.

"I'm sure you all have seen me rocking an Iron Maiden shirt lately," so says the young celebrity. "And I know there's been some people saying, 'Oh, she's a poser,' and 'The only reason she's wearing Iron Maiden is because she wants to be a rock star.' So, Iron Maiden - 'Run To The Hills', 'Fear of the Dark', 'Running Free,' [all] good song(s), check it out. So thank you guys. I actually do run Iron Maiden."

January 22, 2009 05:05:30 GMT
Out of what is claimed as "an abundance of caution," president Barack Obama has taken the oath of office for a second time on Wednesday night, January 21. The oath retake, taking place in the Map Room of the White House in Washington, DC, lasted for about 25 seconds. The event was closed to TV camera crews and news photographers. Only a few of Obama's closest aides were there, along with a White House photographer.

Concerning what prompts the oath retake, it is reported that Chief Justice John Roberts, who first administered the oath to Obama on Tuesday, January 20 on the steps of the U.S. Capitol, accidentally switched the word order when he administered the oath. He said "I will execute the office of president to the United States faithfully," instead of, "I will faithfully execute the office of president of the United States," Reuters reports.

January 22, 2009 04:02:07 GMT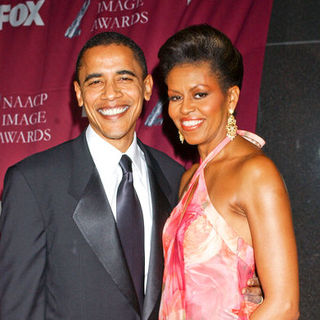 Returning from the 10 inaugural balls, which were held on Tuesday night, January 20 to celebrate his election as the 44th president of the United States, Barack Obama welcomed some members of the public into the White House on Wednesday, January 21. Meeting them in White House's Blue Room, he is accompanied by first lady Michelle Obama.

The people, including inauguration volunteers, random guests, and those selected by an Internet lottery, were welcomed into the first-floor formal room in the mansion as part of an open house announced by Obama's people in a bid to promote their themes of an open and accessible White House. "Enjoy yourself, roam around," Obama told one guest who shuffled through the room. "Don't break anything," the president jokingly added.

January 22, 2009 03:17:57 GMT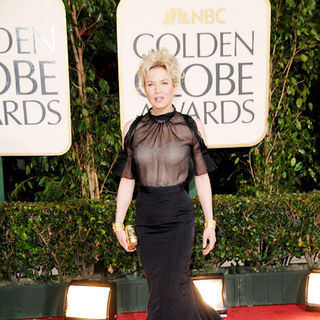 has sparked rumors of her dating MSNBC legal correspondent Dan Abrams after she's been spotted having a dinner date with the man last week. The New York Post was the first to break the news, claiming the twosome was seen dining at a "cozy table for two" at the American Hotel in Sag Harbor, New York last Saturday night, January 17.

At time of writing, neither Renee nor Dan has issued comment about the dating report. No denial nor verification has also been given by their people.

January 22, 2009 02:47:32 GMT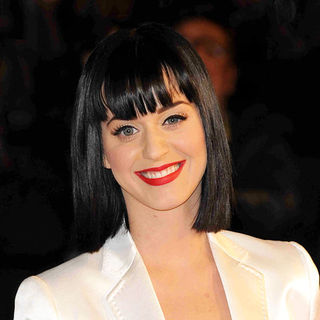 After her much-publicized break up with , has made a vow of celibacy. US Weekly quotes the singer as telling the new issue of TV Guide, "I've actually taken a vow of celibacy this year. No kissing anyone. Just my cat, Kitty Purry." Nevertheless, no words are offered on why Katy opts to take the vow.

Katy Perry, who is famous for singing the controversial hit single "I Kissed a Girl", had been dating Travis McCoy of band for nearly one year when their split was noticed by the media late last year. She has since declined to discuss the failed relationship with the press.

January 22, 2009 02:10:36 GMT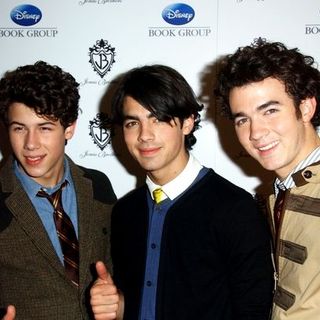 Enjoying their first night in the White House as the daughters of the United States' 44th president, Malia and Sasha Obama receive a surprise visit from their idols, . The singers are invited "to surprise the girls and their friends", serving as a prize for them as part of a scavenger hunt, which is purposely set to teach the girls a history lesson about the White House, ABC News reports.

While their parents Barack and Michelle Obama were making their rounds at 10 inaugural balls on Tuesday night, January 20, Malia and Sasha entertained some of their friends from their new school, Sidwell Friends, to a movie night, watching "" and "". The fun didn't end there as the girls then had a scavenger hunt around the White House to learn its history.

January 21, 2009 09:36:09 GMT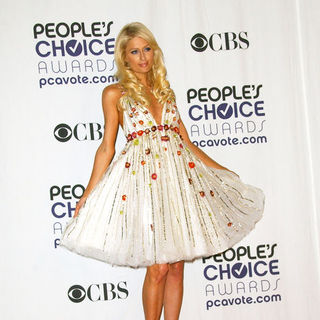 Not yet finding herself a new boyfriend since splitting from in November last year, tells Heat magazine she isn't feeling ready to get romantically involved with another guy. That is why, she is planning to stay single for a while before at last finding the perfect man.

"I'm not ready to move into another relationship," the celebrity socialite confesses. "I think it'll be good for me to be alone and find out who I am. One day I'll find someone, but for now I don't want to be with anyone."

January 21, 2009 08:25:23 GMT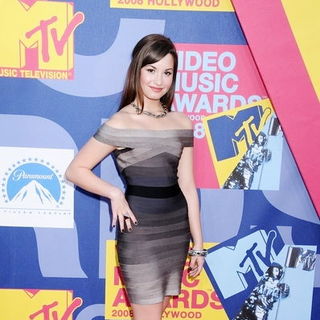 Not yet having a boyfriend, tells Tiger Beat that spending Valentine's Day with her family is one of her favorite memories. "Valentine's is my stepdad's birthday and that day it was the only thing we were celebrating," she acknowledges. "We had a family friends come over and they brought every girl."

Giving more details about the festivity, Demi says there was "a rose a balloon and a card that said 'Happy Valentine's Day. It was so sweet, and we had a giant cookie, which is the best thing in the world." She goes on stating, "Another great way to spend Valentine's Day is to watch , pickles and hang out with friends."

January 21, 2009 07:28:02 GMT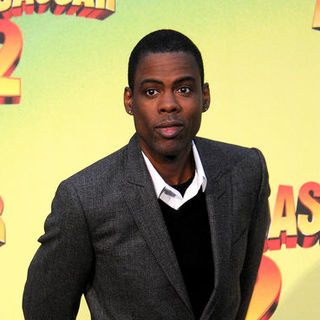 Sharing his thought about the United States of America's 44th president Barack Obama, says he tends to consider Obama as a "comedian's worst nightmare". He then quickly explains his claim, stating it is because Obama is too inspiring to make fun of.

"He's just one of those guys, you know, like . There's no Will Smith jokes," the funny man says. "There's no jokes. You know, what are you going to say? 'You used to have sex with . Now you have sex with . You're such a loser.' What do you say? 'Ooh, your movies are big. You make $20 million.' There's nothing to say about Brad Pitt."

January 21, 2009 06:48:11 GMT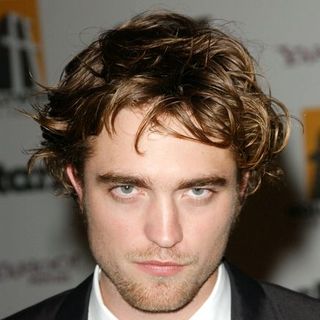 "" leading actor has been quoted as stating, "I'm not afraid of anything anymore." Explaining on his statement, he reveals, "You know, I've failed at so many things in my life ..... So now I'm like, 'If it crashes, it crashes. Who cares?'" He shared further, "I modeled when I was a teenager. In that job, you learn to take rejection in stride."

Previously, Robert told British magazine Closer that before becoming an actor he used to be a model from the age of 12. Unfortunately, he lost the job when he was 16 years old because he started to look too manly.

January 21, 2009 05:56:54 GMT

Jenna and Barbara Bush, the twin daughters of George W. Bush, have written an open letter dedicated to Malia and Sasha Obama, in which they offered some advice for the daughters of the newly elected U.S. president Barack Obama. The letter, written in keeping with tradition, was published in the Wall Street Journal on Tuesday, January 20, the same day Obama was sworn in as the 44th president of the country.

Seeing "the White House through the innocent, optimistic eyes of children," Jenna and Barbara advised Malia and Sasha to surround themselves with loyal friends and keep the Halloween tradition alive. Besides, they also advised Malia and Sasha to cherish their animals, have fun and enjoy their "childhood in such a magical place to live and play," and go to the Yankees game when Obama throws out the first pitch.

January 21, 2009 04:36:19 GMT
Cleared off DUI charges, stemming from a car accident that happened in 2008, is having his driver's license suspended by the authorities as a result of refusing a blood-alcohol test on the night of the accident. The suspension took effect on Saturday, January 17 and will last a minimum of one year, the California Department of Motor Vehicles (DMV) has confirmed.

No comments have been issued by Shia concerning the suspension. His people also haven't issue a single word on that matter.

January 21, 2009 03:56:01 GMT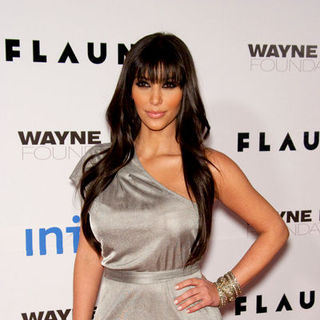 Celebrity socialite is just one among many other celebrities who are excited over the new president of the United States, Barack Obama, stating in a post on her blog that she is proud of the first African American president of the nation. "This election was the first time I've ever voted," she adds in the post, titled "Party for the new president."

's bassist , meanwhile, writes on his blog, "it just felt good. maybe i kind of felt like an ewok too." As for actress , she gets emotional about Barack's presidential inauguration. "I cried, I won't lie...I cried because I had a press day where I had to answer worthless questions about fame," she claims.

January 21, 2009 03:15:55 GMT
Tom Mahoney, the stockbroker husband of , has been diagnosed with cancer. In an exclusive report on its site, quotes a representative for the TV actress as confirming, "He is currently under treatment and is responding very well."

No words have been provided on what cancer Tom has. At time of writing, there are also no further details of his condition.