February 20, 2009 06:29:17 GMT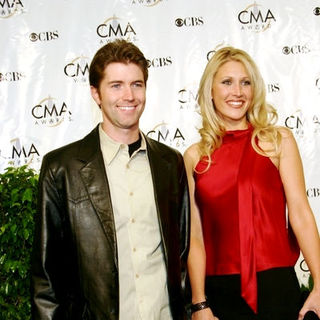 , a country music singer who is best known for his debut album "", is expecting his second child with wife Jennifer Ford. Confirming the report is his representative who tells People that the couple is expected to welcome the arrival of their upcoming baby this summer.

Aside from the confirmation, Josh's representative doesn't share any other detail to though. It is also not mentioned if Josh and Jennifer have found out the sex of the baby.

February 20, 2009 04:54:28 GMT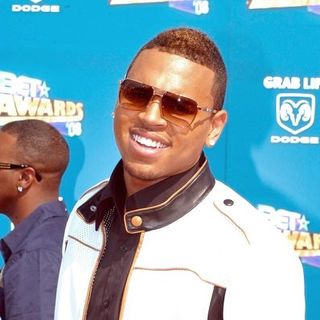 Hot on the heels of the on-going investigation that the authorities have been conducting against for his alleged attack on , the Los Angeles District Attorney's Office reportedly request that the R 'n' B singer to be investigated for attempted murder. Bringing the report to the surface is a source close to the investigation, E! News claims.

Investigation on the felony is conducted based on the allegations that Rihanna provided to the authorities earlier this month, during when she testified Chris threatened to kill her during a heated argument on February 8 which then led to him attacking her. She claimed at that time that Chris put his hands around her neck and choked her, causing her to lose her consciousness.

February 20, 2009 04:08:15 GMT
TMZ has made public the first picture of 's bruised face, taken shortly after her alleged altercation with on February 8. The pic, which currently has made its way all over the web, shows the singer having a swollen-bloody lip, two black eyes and marks on her forehead.

"Rihanna - The Face of a Battered Woman," so read the line that accompanies the shot, featured on TMZ on Thursday, February 19. No further information has been provided by the site though. At time of writing, no words have been offered by Rihanna's camp regarding .

February 20, 2009 03:39:08 GMT
British actor has publicly confirmed that he and wife Maureen McCann are expecting their first child. Speaking backstage after BRIT Awards on Wednesday, February 18, he said, "My wife is five months pregnant. We haven't announced it yet as we want to keep it hush-hush."

"I'm hoping for a baby girl," the 39-year-old star revealed before then quickly adding, "but I really don't mind what we have. We're thinking of having it in America as the baby will then have dual citizenship. I'm really looking forward to it. It's going to be amazing." Maureen is due to give birth to the baby in June.

February 20, 2009 02:55:23 GMT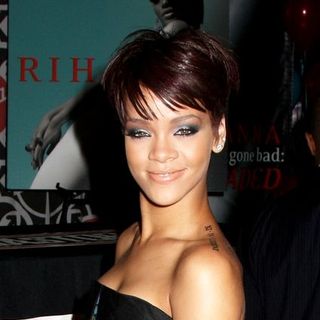 Nearly two weeks after and 's alleged altercation that left Rihanna injured and Chris arrested, family members of the Barbadian singer break their silence to People magazine about the music stars' love relationship prior to the incident. They, moreover, open up about what they expect Rihanna to do in the future.

Chris, according to one of Rihanna's relatives, "flew so far under everyone's radar that we just didn't think he was that [abusive] type." The relative adds, "He was always looking after her needs, making sure she was happy." That was why, Rihanna's family found Chris' alleged attack on the songstress as a shock.

February 20, 2009 02:20:31 GMT

Contrary to multiple reports claiming and have broken up, a source who works on their show "" tells E! Online, "They're still together." Greater than that, another source even claims, the celebrity lovers "seemed very happy together", adding, "actually, there was never a time when I saw them unhappy."

Additionally, a source who is close to both Hayden and Milo informs , "Milo and Hayden are an intensely private couple, so everything out there in the press is speculation and hearsay." The unidentified source reveals further, "Only they know what's really going on. They never acted 'together' on set, and they still aren't acting 'together' now."

February 19, 2009 09:01:59 GMT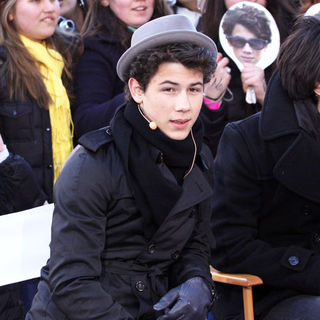 Often hounded by throngs of female fans wherever he and his famous brothers and head for, admits he likes the "craziness" surrounding the . He, as claimed by Hollyscoop, likes the band's super fans and promises to never complain about them.

"I would be more worried if they didn't scream," Hollyscoop quotes the youngest of the Jonas Brothers when declaring his love for outrageous fans. "People like pounding on our car when we're completely stopped and you can't go anywhere."

February 19, 2009 07:39:32 GMT

Fashion model , who is better known as the alleged boyfriend of , is photographed baring his chest in a photo shoot session for the spring 2009 issue of VMAN magazine. One of for the publication sees the 20-year-old hunk striking a provocative position in a tennis court, fondling his private part.

Not acknowledging the status of his relationship with Miley, Justin does admit during an interview with that he "looks up" to the Disney's actress-singer. "It's nice to have someone there who already knows what's going on. It helps you plan your next steps," he says of his close bond with the 16-year-old star.

February 19, 2009 06:48:57 GMT
Tameka Foster, the wife of R 'n' B performer , was released from Sirio-Libanes Hospital in Sao Paulo on Monday night, February 16 after being rushed to its intensive care unit on February 6 as a result of experiencing "cardiac and respiratory arrest" during a liposuction operation. A spokeswoman for the hospital confirmed that matter, but declined to provide further details.

Usher has not yet issued a single word on his wife's hospitalization. His representatives also have no immediate comment.

February 19, 2009 06:01:31 GMT

Professional golfer shares to Golf magazine the first pictures of his newborn son, Charlie Axel Woods. There are a total of 19 pictures published in the media, five of which feature the 10-day-old Charlie.

Charlie is joined in the pics by father Woods, mother , and sister Sam Alexis Woods. In one shot, put on the front section of , Woods is photographed carrying Charlie in tow and kissing him. The next snap shows Sam kissing Charlie, whereas the third one shows the entire family and their two dogs. The rest of the entire pictures, meanwhile, are old pictures of Woods, Nordegren, and daughter Sam.

February 19, 2009 04:34:48 GMT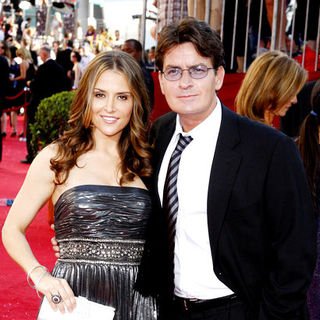 Experiencing premature contractions, is said to be fine following hospitalization on Tuesday, February 17. In a statement issued to US Weekly, Stan Rosenfield, a representative for Brooke's husband confirmed Brooke "is expected to be released from the hospital" later that day.

Giving more details of Brooke's hospitalization, Stan explained, "Brooke Mueller Sheen was taken to a Los Angeles area hospital Tuesday morning after experiencing premature contractions." Furthermore, Stan added, the condition "is not uncommon at this stage of a pregnancy carrying twins."

February 19, 2009 03:58:45 GMT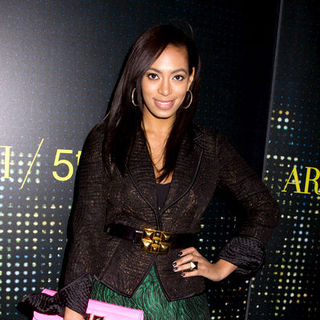 was rushed to hospital on Tuesday, February 17 after fainting at the airport on her way home from Mercedes-Benz Fashion Week in New York. She was treated for dehydration and low blood pressure, the singer herself announced in a post on her Twitter, dated Wednesday, February 18.

It was stated on her Twitter that Solange tried to get some sleep early in her flight by consuming cough medicine. "I took a Nyquil, and I think maybe I'm getting high off it because I'm not sleeping," she wrote. "Everything's movvvvviinnngg slooooowww, LOL."

February 19, 2009 03:13:00 GMT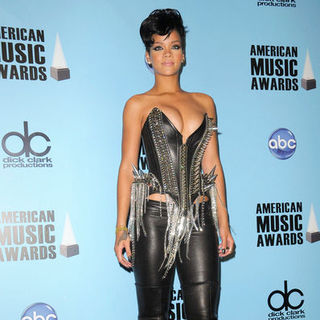 is no longer in Barbados, a source tells E! News. Already leaving her hometown where she's been spending time with family and friends soon after she was involved in an alleged fight with on February 8, the songstress currently has no scheduled public appearances and "is staying under the radar," claims further.

In related news, it has been reported that Rihanna is torn over her parents' pleas to build case against Chris. Though she's been told by her family not to worry about the consequences of a jail term on Chris' career, still Rihanna finds it hard to cooperate with the police.

February 19, 2009 02:37:02 GMT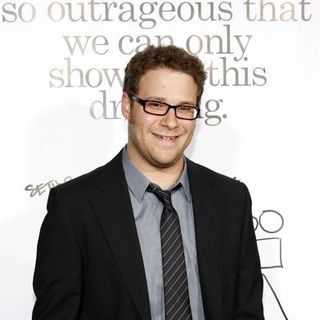 Rumor has it, will be featured on the cover of Playboy magazine. The New York Post's Page Six breaks the report, claiming the actor-comedian would likely grace the cover of the men's magazine's March issue.

Rogen's camp has not yet commented on the report, but an unnamed insider has told Page Six that Rogen will pose with Hope Dworaczyk, the mother of NBA star Jason Kidd's baby. Representatives for Playboy declined to comment on the report though.

February 19, 2009 02:02:09 GMT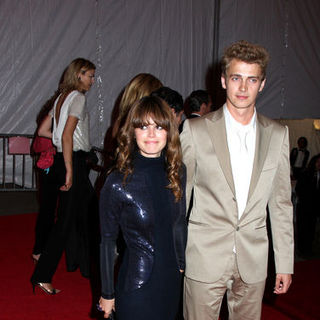 and her actor boyfriend have been engaged, the New York Post's Page Six has reported. The actress was spotted sporting a ring on her engagement finger while she was on a flight from Los Angeles airport to New York's JFK on Monday, February 16.

"A man sitting in front of her on the plane saw a ring on her finger and asked if she was married," Page Six quoted its snitch as informing. Bilson then told the man, "I'm not married yet, just engaged. I know I look like I'm 15, but I'm actually 27."