July 31, 2009 04:23:54 GMT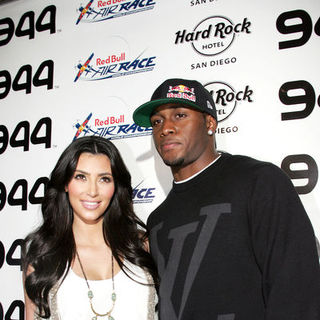 While no word has been officially released by both and on the reason that prompts their split, reports are flying like wild fire that the now-ex-lovers cheated on each other before calling it quits recently. The NFL player is said having an affair with a Latino model, whereas the reality TV star is reported having a fling with music mogul .

FOX411 claims to have been informed by a source that Reggie caught Kim exchanging text messages with Kanye. "Reggie saw text messages on Kim's phone from Kanye West and flipped out on her. The texts referenced a night they hung out, how much fun he had, how hot Kim was, and more racy things that got Reggie's imagination running," reveals the source.

July 31, 2009 03:31:43 GMT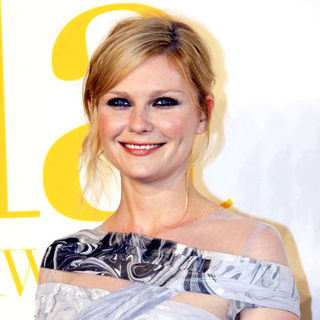 has a crush on film heartthrob after meting him on the set of his forthcoming movie "" in Manhattan. "Kirsten is absolutely infatuated with him and thinks he would be the ideal boyfriend," a friend of the actress is quoted as telling Star Magazine.

Greater than that, Kirsten is said to have "been sending Rob a barrage of flirty texts, letting him know she is very interested in getting to know him better - whenever and wherever he wants." Having no hesitation expressing her interest to date the British actor, Kirsten reportedly has told friends she and Robert "would have a lot in common." No comment has been made just yet by Robert regarding the report.

July 31, 2009 02:52:38 GMT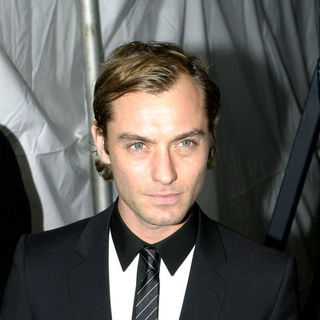 The identity of 's ex-girlfriend who is pregnant with his baby has been revealed. TMZ claimed in an exclusive report on its site dated July 30, the mystery woman's name is Samantha Burke. She is said coming from Florida working as an actress and model.

The news media, furthermore, obtained Samantha's online registry at Babies "R" Us, which listed her due date as October 6. The baby registry also suggested Samantha is expecting a girl whom she will name Sophia. Should the report is proven true, Jude's upcoming child will have the same birth date with son, Rafferty, whom he has with ex-wife . The former pair also has two other children; son Rudy and daughter Iris

July 31, 2009 02:11:51 GMT
An agreement has been reached between the party that represents Katherine Jackson with that of Debbie Rowe regarding who will get the custody of 's children; Prince Michael Jackson Jr., Prince Michael Jackson II, and Paris Michael Katherine Jackson. It has been confirmed through various reports on the web on Thursday, July 30 that Katherine will keep the three kids in her full care with visitation rights for Debbie.

According to a report by NBC, under the newly-reached deal Debbie, who is the biological mother of Prince Michael Jr. and Paris Michael, will retain her parental rights to both kids, but has agreed not to challenge the custody arrangement in court. Besides, she will not be granted any extra money. In an interview with CBS' "The Early Show", Katherine's attorney Londell McMillan said, "It's an agreement, an agreement for the best interests of the children. This is not a money deal. This is not about money."

July 30, 2009 09:15:34 GMT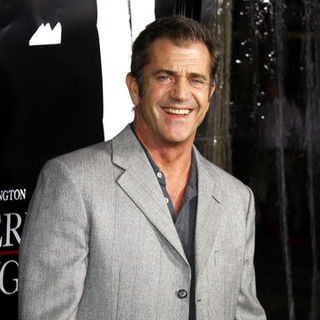 A new report surfaces by the hour that has attacked a fan during a night out partying at a club in Los Angeles on Wednesday, July 28. Hollyscoop claims the actor was seen arriving at Playhouse to celebrate the venue's grand opening party with the companion of pregnant girlfriend and a group of people.

Inside the hot spot, Mel and his companion sat on the VIP booth. It was during the time that a reporter of Life and Style magazine posing as a fan tried to snap a picture of him and Oksana. His security quickly took the camera from the unidentified female reporter and deleted the pictures.

July 30, 2009 08:08:32 GMT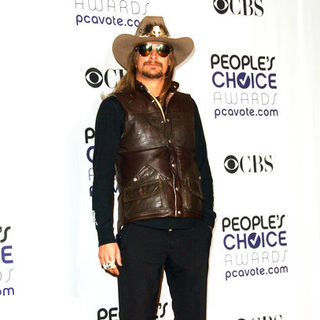 Troubled rock singer manages to spark new controversy as he reportedly has publicly declared himself as anti-Twitter, branding the microblogging site as "gay." The 38-year-old was claimed telling Rolling Stone magazine in recent interview for its new issue, "It's gay. If one more person asks me if I have a Twitter, I'm going to tell them, 'Twitter this [bleep], mother[bleep]er'."

"I don't have anything to say, and what I have to say is not that relevant," he went on stating. "Anything that is relevant, I'm going to bottle it up and then squeeze it onto a record somewhere."

July 30, 2009 06:51:34 GMT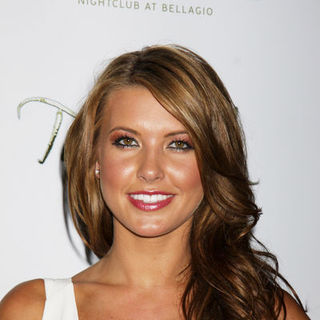 Previously refusing to confirm her rekindled romance with on-off boyfriend Corey Bohan, was seen bringing along the BMX rider with her when attending the Red Bull event honoring action sports icon Travis Pastrana in Hollywood on Tuesday night, July 28. The pair, who briefly dated last year, hit the event's red carpet with smile on their faces. "We've been taking a lot of surf trips, hanging out at the beach - just chilling," Corey told E! News.

Later inside the star-studded party, Audrina and Corey enjoyed some major PDA. They were "sitting at a VIP table" and "couldn't keep their hands off of each other," reported. Moreover, they were said touching, giggling and whispering to each other throughout the entire night. The twosome was later seen hanging out with and .

July 30, 2009 05:03:38 GMT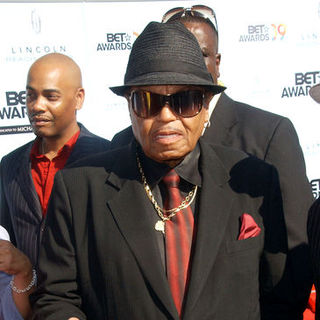 Joe Jackson said in recent interview with NewsOne's Chief Content Officer, Smokey Fontaine, that he believes late had another son in addition to children; Prince Michael Jackson Jr., Prince Michael Jackson II, and Paris Michael Katherine Jackson. The revelation came hot on the heels of circulating rumors that 25-year-old guy identified as Omer Bhatti is the King of Pop's secret child.

Quizzed by Smokey whether he believes public's suspicion if Omer is Michael's son, Joe stated, "I knew that he had another son". He then continued, "Yes I did. He looks like a Jackson, he acts like a Jackson, he can dance like a Jackson" when referring to Omar, adding that the young man is a "fantastic dancer."

July 30, 2009 03:57:53 GMT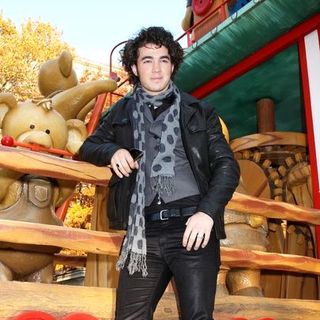 Less than a month after their much publicized engagement, and Danielle Deleasa reportedly have been working on wedding plans. The pair, as reported by Star Magazine, is planning to make their union official in a ceremony that will be staged in the Bahamas, where they first met before then dating.

"Kevin has told his family that he and Danielle want to marry in a church in the Bahamas and then hold their reception on a beach," an insider tells the publication. "They're already making some of the arrangements and they're getting close to choosing a date."

July 30, 2009 03:20:26 GMT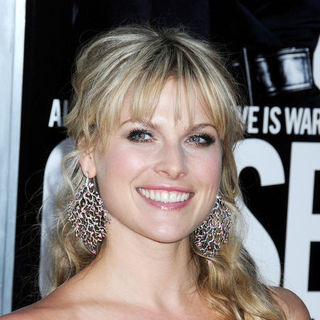 "" hottie and her actor fiance Hayes MacArthur will be tying the knot in a small wedding ceremony to be held this weekend in Kennebunkport, Maine. The pair, who has been engaged since 2007, will exchange wedding vows at Hayes' family property on Saturday, August 1 with relatives and closest friends witnessing.

According to In Touch Weekly, which is the first to bring the report to the surface, Hayes is inviting his school pals to the nuptials and couldn't be happier about meeting them. He "is really excited to spend time with a lot of his old buddies that he played football with at Bowdoin College in Maine," says a source close to the couple.

July 30, 2009 02:42:49 GMT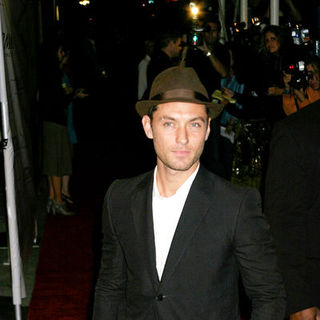 A spokesperson for has issued an exclusive statement to on Wednesday, July 29, confirming the actor is expecting a baby from ex-girlfriend. "Jude Law can confirm that, following a relationship last year, he has been advised that he is to be the father of a child due in the fall of this year," so part of the statement read.

It was revealed further that Jude "is no longer in a relationship with the individual concerned but he intends to be a fully supportive part of the child's life." No mention of the baby's mother's identity has been made though. It was simply stated at the end of the statement that the confirmed pregnancy will be treated as "entirely private matter and no other statements will be made."

July 30, 2009 02:12:30 GMT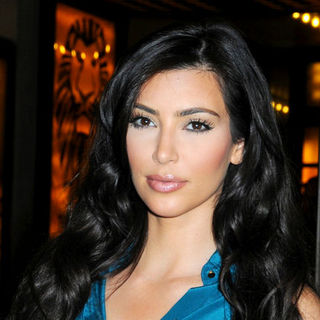 Assuring people that she is okay despite the fact that she has just broken up from boyfriend , took it to her official blog on Tuesday, July 28 to express her gratitude for those who have supported her through the tough times. "Hey guys, I just wanted to let you all know that I truly appreciate all the love and support I've been receiving over the last 48 hours," so she wrote.

"I just want you all to know I'm doing okay, and I really appreciate your support," the newly single celebrity socialite continued. She then concluded, "I've been reading all your comments and I really have the best fans ever! I love you guys!"

July 29, 2009 07:31:25 GMT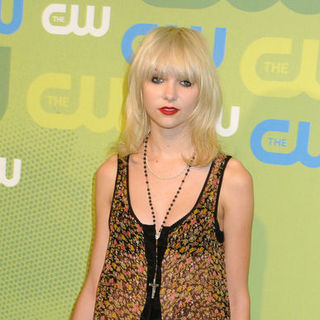 "" actress , who has just turned 16 years old on Sunday, July 26, has admitted that she could never date someone her own age. In an interview with Teen Vogue for its September issue, she opens up, "I've had lots of relationships. My parents know that I'm not going to date someone who's sixteen. Boys are so much less mature than girls as it is; there's just no way - I would eat a boy my age alive."

"I live a very adult life," she goes on telling the magazine, before then explaining, "I have two different careers; I'm on tour. What am I going to do, hang out with the high school kids? I just can't relate to what they talk about - it seems so petty." Asked if her parents feel comfortable with her maturity, Taylor replies, "They have to be; it's not going anywhere. But I'm responsible. I'm not one of those crazy teens. They trust me."

July 29, 2009 07:02:24 GMT
Former boy-bander is back on the dating scene and has been romancing a Southern belle called Holly Letchworth, Radar Online reports. The dating news surfaces less than a month after he broke up with .

Nick and Holly, who is a former student at University of Louisiana, were caught on camera enjoying a night out at Stanley's Restaurant & Bar in Sherman Oaks, California, on Sunday night, July 26. "Holly is a really beautiful and smart girl and Nick Lachey is a lucky guy. She couldn't believe all the fuss and text me after their first date 'I can't believe they cannot figure out who I am?' " a friend of her testifies.

July 29, 2009 06:06:35 GMT
, the model and socialite friend of who appears regularly in "", has told weekly publication People that Kim is "okay" after breaking up from NFL player boyfriend . "She's a very strong woman. She's very focused and smart. She'll be totally fine," she claimed, adding "But I hate to see anyone split. She's my best friend, so I hate to see my best friend sad."

Finding it hard to hide the fact that she is surprised by the pair's separation, Brittny went on telling People, "I loved them as a couple. I thought they were great. I always said that they were the same person. I never met a couple who were so great. They clicked well together." Quizzed on what made the pair broke up, she revealed, "They're both just so busy, and their schedules are so hectic."