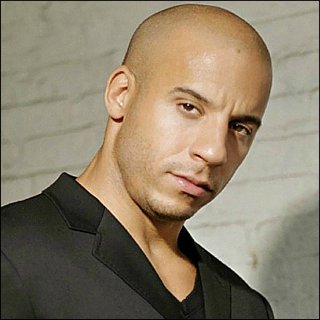 Profile
---
Famous as :
Actor
Birth Name :
Mark Sinclair Vincent
Birth Date :
July 18, 1967
Birth Place :
New York, USA
Claim to fame :
As Xander Cage in "
XXX
" (2002)

Biography
---
by AceShowbiz.com
---
it got a tumultuous reception.

Afterwards, Vin returned to Los Angeles and raised nearly $50,000 through telemarketing to fund the making of his first feature "Strays" (1997), an urban drama in which he cast himself as a gang boss whose love for a woman inspires him to try to change his ways. Written, directed, and produced by Vin, six months after shooting, the film was accepted for the 1997 Sundance Film Festival and received a good reception, though it didn't sell as well as hoped. Yet again a disappointed Vin found himself back in New York only to receive a dream call from his newly acquired agent.

Lucky for Vin when moviemaker Steven Spielberg said he was impressed by "Multi Facial" and thus invited Vin to meet him on the set of "Amistad." As both males became clicked, Vin then got in hand a role especially written for him in Spielberg's next blockbuster "Saving Private Ryan" (1998). Following the success of the movie, "Multi Facial" went on to earn Vin more works, including the title character of the animated "The Iron Giant" (1999) directed by Brad Bird. Next, Vin also won the lead role of Richard B Riddick in the character-driven sci-fi film "Pitch Black" (2000), an interplanetary thriller that features him and fellow Earthlings doing battle with a host of nasty alien mutants.

Despite the movie small budget and low-key marketing, Vin performance indeed earned him numerous of devoted fans and the recognition he deserves. Since then his career began a meteoric rise with his receiving a more challenging roles, as the one he got in a 2001 action film "The Fast and The Furious" that portrays him as the leader of a street racing gang that is under suspicion of hijacking trucks for their cargo of expensive electronic equipment. From this point Vin kept getting any other roles in many other qualified movies, like in "Boiler Room" (2000), "Knockaround Guys" (2001), and "A Man Apart" (2003).

Above all, Vin was also well known for his action in a 2002 action movie entitled "XXX" pronounced "Triple X" in which he stars as Xander Cage, an extreme sports star who is recruited by a National Security Agency agent to infiltrate a group of European criminals named Anarchy 99.

As for the nominations this tough actor have ever gotten are; listed as a potential nominee on both the 2003 and 2004 ...