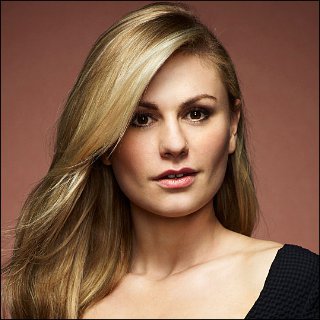 Profile
---
Famous as :
Actress

Birth Name :
Anna Helene Paquin

Birth Date :
July 24, 1982

Birth Place :
Winnipeg, Manitoba, Canada

Claim to fame :
As Flora McGrath in "The Piano" (1993)


Biography
---
by AceShowbiz.com
---
Outstandingly proved that she did not score a mere fluke in the beginning of her acting career through her natural yet extraordinary flair and charm, Anna Helene Paquin is no doubt one the most remarkable young talents Hollywood ever has. The youngest child of Brian and Mary Paquin who both are educators, Anna was born on July 24, 1982 in Winnipeg, Manitoba, Canada but was mainly raised in New Zealand where she later met the fate that would change her ordinary life ever since. It began when her sister, Katya, found an ad in local newspaper posted announcing an open casting call for the role of Flora McGrath in Jane Campion's project of "The Piano" which then was released in 1993. Wanted to try her hand at it, Katya subsequently joined the audition with Anna tagged along behind for a mere casual intention as she had nothing better to do at that time.

Upon seeing Anna, Jane Campion at first did not think that the little girl fitted the role due to her small figure and shyness, but the director immediately changed her mind by the time she spoke about Ada McGrath, Flora's mute mother. "I almost fell off my chair when she began." Campion recalled. "She told this long, incredible passionate story about how Ada lost her voice, and you totally believed her. It is rare to find someone so young with such an instinct for performance." Sensed that Anna was really the one she had been looking for, Campion without slightest doubt gave the part to the calm brunette despite her lacked experience in acting and her decision was delightfully proven right as the girl brilliantly managed to display such a convincing portrayal that stunned both the audience and critics alike when the picture hit the theaters in November 1993.

In the continuation of the buzz Anna had created, a handful of prestigious award nominations started flowing toward her accordingly, notably those of Best Performance by an Actress in a Supporting Role in a Motion Picture at Golden Globe Awards and Best Supporting Actress at Academy Awards in 1994. Out of the expectation that it would be Winona Ryder who might win at the latter event, the 11-year-old girl was gloriously named the winner that night, much to her own disbelief. "I was in a state of shock," she said, tracing back the unforgettable moment. "I thought I ...