These celebrities seemingly live in completely different worlds, but they don't let their differences prevent them from being best friends.
We tend to expect ourselves to be friends with people around our ages or people with the same occupations. It makes us wonder why we're friends with certain people whom we feel to be very different from us. These celebrities are examples of those who have unexpected friends and prove that the differences between them won't stop them from bonding with each other.
Snoop Dogg and Martha Stewart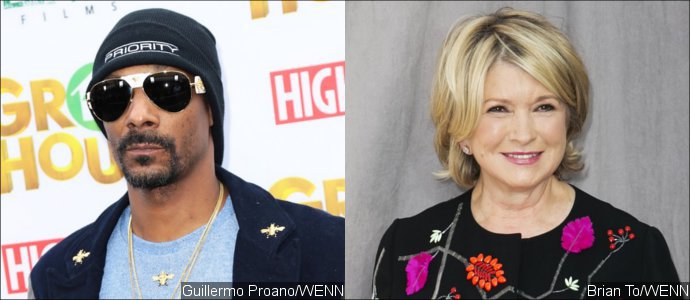 No one will think that
Snoop Dogg
and
Martha Stewart
are BFFs who snap adorable selfies and host a show together. Their friendship started back in 2008 when the "Gin & Juice" hitmaker guested on Martha's cooking show. The two showed amazing chemistry while making mashed potatoes and talking about Snoop's album.
The two later earned their own variety show, "Martha and Snoop's Potluck Dinner Party", which has been airing on VH1 since November 2016. A few months before that, Martha revealed that the "Mount Kushmore" rapper gave her a painting of a dog. "This is an original Snoop Dogg painting, and Snoop gave it to me as a gift! Very nice, don't you think?" she tweeted.
This is an original Snoop Dogg painting, and Snoop gave it to me as a gift! Very nice, don't you think? pic.twitter.com/a1AOjWsgXT

— Martha Stewart (@MarthaStewart) September 30, 2016
Gwyneth Paltrow and Jay-Z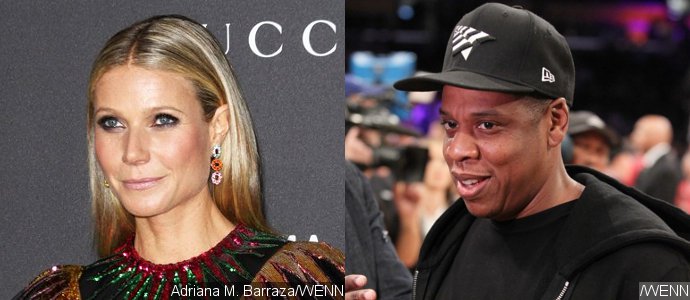 It may not be a surprise that
Gwyneth Paltrow
is friends with
Beyonce Knowles
, but it is rather unexpected that she's also very close with
Jay-Z
. "My best famous friend is
Cameron Diaz
," Gwyneth revealed during an interview with
Howard Stern
, before adding, "Jay and Beyonce are my others."
She also managed to do a perfect impression of Jay-Z during an appearance on "
The Ellen DeGeneres Show
" in 2013.
Last year, the "
Iron Man
" actress once again dished on her friendship with the "Holy Grail" hitmaker as she revealed that her children called Jay-Z "Uncle Jay." She took to Instagram to wish her pal a happy birthday. "Happy birthday #unclejay," she wrote alongside a black-and-white photo of her children with Jay-Z.
Kanye West, Mary-Kate Olsen and Ashley Olsen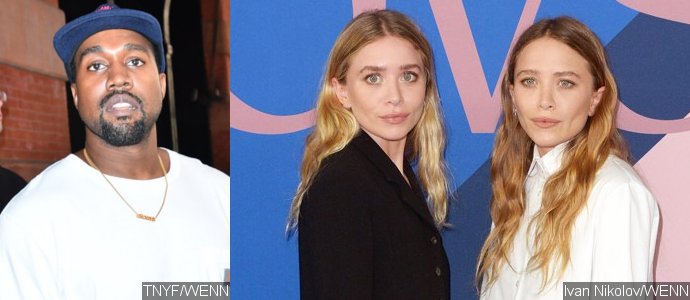 Kanye West
has
Mary-Kate Olsen
and her twin sister
Ashley Olsen
in his unexpected friends list. They shocked everyone when the twins attended Kanye's fashion show in 2011. In fact, Kanye seemed eager to take his relationship with Mary-Kate to the next level as they were reportedly making out during his birthday party.
Legendary @kanyewest and the Olsen twins 😭 pic.twitter.com/mZW3T9D1pu

— debbie cakes (@mbreeann) July 16, 2014
Yeezy mentioned the twins in his song "N***as in Paris". The lyric read, "Prince Williams ain't do it right if you ask me/ Cause I was him I would have married Kate and Ashley." Mary-Kate and Ashley also supported him by attending one of his "Watch the Throne" concerts.
Kourtney Kardashian and Justin Bieber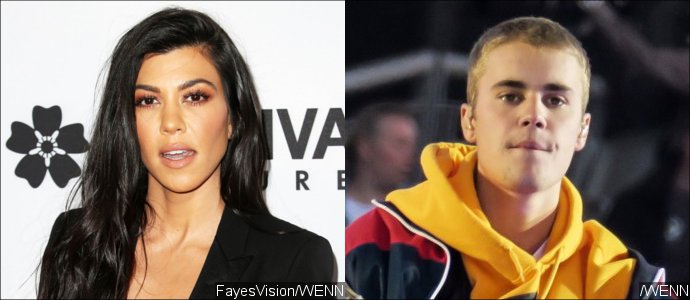 Who would expect that
Kourtney Kardashian
and
Justin Bieber
are church buddies? They sparked dating rumors after they snapped a selfie in October 2015. They were later spotted going to the church together as well as hanging out together in West Hollywood earlier this year.
However,
Khloe Kardashian
stated that they were not hooking up as Justin has been a family friend for a very long time. "Justin has been a friend of the family for years and years. They go to the same church," she told E! News.
Elton John with Eminem and Chris Brown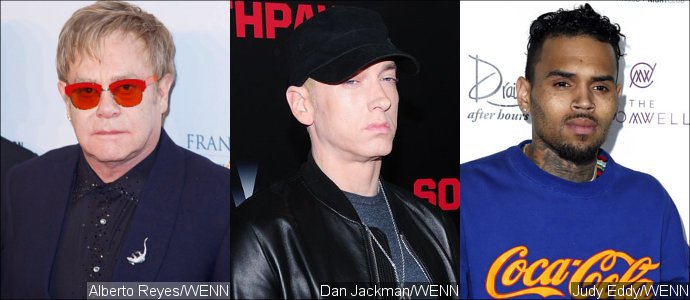 Elton John
, who is openly gay, is close friends with
Eminem
, who received backlash over his homophobic lyrics. The two even performed together at the 2001 Grammy Awards. Eminem opened up about their friendship in 2004. "Of course, I heard of Elton John," he told MTV News. "I didn't know he was gay. I didn't know anything about his personal life. I didn't really care. But being that he was gay and he had my back, I think it made a statement in itself saying that he understood where I was coming from."
The "Rocket Man" singer later defended Eminem in an interview with Zane Lowe earlier this year. "For me, Eminem was never homophobic," he said. "I listened to the whole of the 'Marshall Mathers' album when I drove to a show in South Hampton and I was floored by it. And I thought how could anyone think this is… he's just writing about the way things are. Not how he thinks, but the way things are."
Elton is also close to
Chris Brown
as he was one of the few people who supported Chris after he assaulted his then-girlfriend
Rihanna
in 2009. "I met Elton about a year ago, and he's been a good friend to me," Chris revealed to Page Six when attending Elton's AIDS Foundation party in 2013. "So it's great to be here tonight to support him." The two didn't forget to take a silly photo together like best friends do.
Elton John & Chris Brown pic.twitter.com/mxWRY1vS0G

— Chris Brown (@xTeamCBFansx) March 18, 2015