Enjoy ten movies to watch just in time for the holiday season including such fantastical films as 'The Hobbit' and 'Django Unchained' and touching pics like 'Les Miserables' and 'The Impossible'.
Just in time for Christmas and the end-of-year holiday season, a number of high-profile feature films are ready to pamper movie lovers. Various genres and titles are available in cinemas to accompany audience in the very last month of 2012. To help cinema-goers choose which films to check out this holiday, AceShowbiz suggests ten must watch movies that are compiled in this list of "Holiday Movie Selections 2012".
The list is parted into two sections, "The Thrill Rides" and "The Tear Jerkers", which include five titles apiece. The first part consists of movies that will take audience on fantastical adventures or high-octane actions. They include the much-talked-about features such as "
The Hobbit: An Unexpected Journey
", "
Django Unchained
" and "
Zero Dark Thirty (2012)
". The second section, meanwhile, comprises of gripping dramas namely "
Les Miserables
", "
The Impossible
" and "
Promised Land
", which boast heart-touching plots and powerful story.
THE THRILL RIDES:
"The Hobbit: An Unexpected Journey"
Release Date: December 14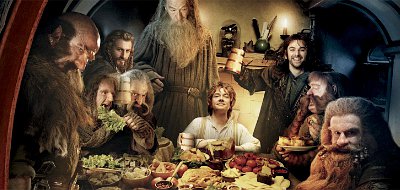 One of the most anticipated movies in 2012, "
The Hobbit: An Unexpected Journey
" takes people back to Middle Earth, which was first seen in "The Lord of the Rings" trilogy, through the quest of Frodo Baggins' uncle Bilbo to reclaim Erebor from dragon Smaug. With super high-definition 48FPS format and the high-end quality of sound system Dolby Atmos wrapped in 3D visuals, this film will treat audience to the best moviegoing experience ever. Peter Jackson's hard work behind the lens is balanced by the strong cast ensemble, which includes some familiar faces such as
Ian McKellen
and
Cate Blanchett
.
"Zero Dark Thirty"
Release Date: December 19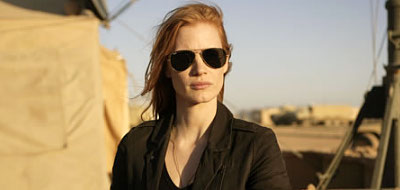 In "
Zero Dark Thirty (2012)
", audience can witness the U.S. army's greatest hunt for Osama bin Laden. Coming from award-wining director Kahteryn Bigelow and acclaimed scribe Mark Boal, this movie promises to present an almost-accurate recreation of the attack to the notorious Al Qaeda leader's lair in Pakistan in May 2012. As if the intriguing plot and the notable filmmakers are not enough to convince people to go and watch it, this thriller has talented actors like
Jessica Chastain
,
Joel Edgerton
and
Mark Strong
depicting one of the historical moments in the world.
"Jack Reacher"
Release Date: December 21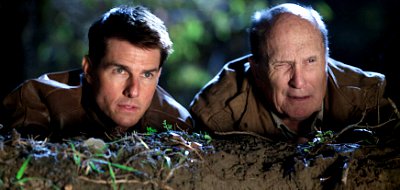 For those who are looking to warm up this winter with a high-octane actioner, "
Jack Reacher
" based on Lee Child's bestselling novel could be the perfect answer. Widely known for his heroic characters,
Tom Cruise
will be seen in a completely different persona as he portrays a former military homicide investigator who is not hesitant to go brutal and break some bones to seek justice. Though he's deemed not physically suitable to depict the titular character, Cruise vows to do justice with Reacher and deliver his best performance to die-hard fans of Child's novel.
"Cirque du Soleil: Worlds Away"
Release Date: December 21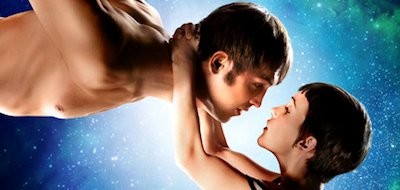 Expect to get mesmerized when watching "
Cirque du Soleil: Worlds Away
", which brings the phenomenal circus group's Vegas performance to the big screen. Coming from the hands of filmmaker Andrew Adamson in collaboration with James Cameron as the producer, the film presents artistic and acrobatic performances from some of the most elaborate Cirque du Soleil productions in a fictional narrative, which follows a woman entering the fantastical world. Colorful settings, flashy costumes and dazzling cinematography are wrapped in a 3D format that has earned praises from critics when it premiered in Tokyo.
"Django Unchained"
Release Date: December 25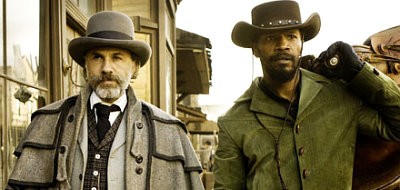 Giving an alternative to those family-friendly movies released this holiday, there is this spaghetti Western pic, "
Django Unchained
", from
Quentin Tarantino
who is best known for his critically-acclaimed dark movies. Not merely an action film that features brutal and bloody scenes, this film has a compelling plot about a mean plantation owner which is inserted with smart humor. Adding to the positive points is the star-studded cast which includes
Leonardo DiCaprio
,
Christoph Waltz
,
Jamie Foxx
,
Samuel L. Jackson
,
Kerry Washington
and
Jonah Hill
among others.
THE TEAR JERKERS:
"Playing for Keeps"
Release Date: December 7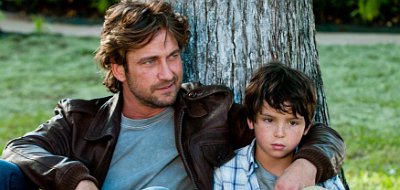 A film with light plot but still able to touch the heart of the audience, "
Playing for Keeps
" is definitely enjoyable for audience of all ages. Ladies' man
Gerard Butler
channels his fatherly side which surely appeals to most women. Portraying a troubled father who tries to make up for lost time by coaching his son's team, the hunky actor lets people realize the true meaning of a family at the same time. Male audience, meanwhile, will find some amusements with eye candy
Jessica Biel
's appearance as Butler's on-screen estranged wife. Movie veterans
Catherine Zeta-Jones
,
Uma Thurman
and
Dennis Quaid
alike are supporting this drama.
"On the Road"
Release Date: December 21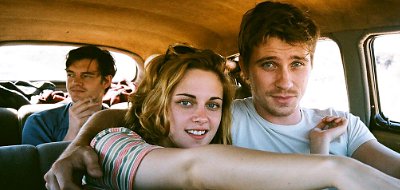 After completing the "
Twilight
Saga", it doesn't take too long for
Kristen Stewart
to grace movie theaters again. This time, she invites moviegoers to join her on a wild journey to find self freedom in "
On the Road
", which features her like never before. She gets risky to portray a married young girl who has an affinity for marijuana and sex, having a threesome sex scene with co-stars
Sam Riley
and
Garrett Hedlund
. Stewart's performance aside, this Beat Generation drama will suck audience into the life-changing physical and emotional odyssey of the three main characters.
"The Impossible"
Release Date: December 21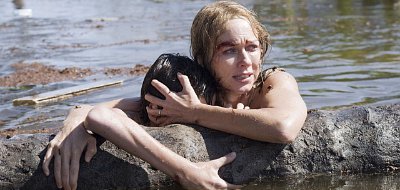 It's not a hyperbole to call "
The Impossible
" a gripping drama since it highlights a heart-breaking aftermath of the 2004 Tsunami. Based on a true event of a family which is separated from their loved ones in the tragedy, the film will take audience on an emotional rollercoaster with its devastating, yet uplifting story. As the major couple portrayed by
Naomi Watts
and
Ewan McGregor
struggles to get through the darkest hours of their lives, the film gives a life lesson of compassion, courage and simple kindness.
"Les Miserables"
Release Date: December 25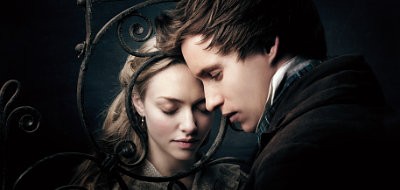 When the world renowned classic play "
Les Miserables
" is adapted into big screen, it surely will be a big thing. In addition to the already guaranteed tear-jerking story of broken dreams and unrequited love, passion, sacrifice and redemption, this musical film has Hollywood A-listers namely
Anne Hathaway
,
Hugh Jackman
,
Amanda Seyfried
and
Russell Crowe
in the casting department. Those actors challenge themselves when performing the songs live during the shooting, with Hathaway going all out to portray the skinny Fantine by shedding 16 pounds. Their hard works were paid off when movie critics praised their performances after the film was screened for SAG audience in New York.
"Promised Land"
Release Date: December 28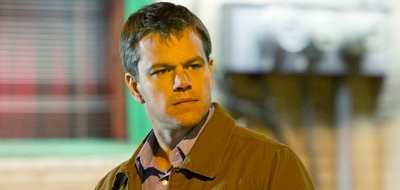 Among the so-many dramas released this winter, "
Promised Land
" is perhaps the only one which has an uncommon storyline by trying to raise environmental awareness. Presented in an easily-digested plot, it stresses the danger of a controversial drilling practice known as fracking.
Matt Damon
isn't afraid to tackle the antagonist role, with
John Krasinski
portraying the good guy. Taking the helming duty is acclaimed director Gus Van Sant, ensuring the film will be another great work of movie.