Those who make the list are ranging from Canadian rapper Drake to YouTube singing sensations Susan Boyle to openly-gay singer Adam Lambert to 15-year-old Justin Bieber.
This year, many new faces are trying their luck in the game and competing with their seniors. Coming from places all over the U.S. and across the pond, some of them have to swallow bitterly as they failed to get their break, but several others succeeded in cracking Billboard charts and becoming one of those sought-after music talents.
Those newbies who have debuted either their single or album from January to December have been selected by AceShowbiz for its 10 Hottest New Music Acts list. Chosen based on their impressive achievements throughout the year 2009, they are expected to continue shining next year.
Drake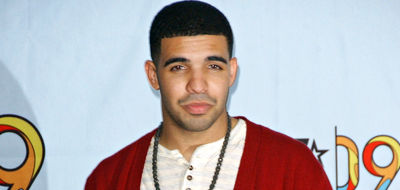 Drake
is dubbed as one of the promising artists this year. In the July record of Billboard Hot 100, his American debut single "Best I Ever Had" climbed to No. 3, and Young Money's song "Every Girl" in which he lends his vocal reached No. 10. Those achievements placed him alongside
Nelly Furtado
as an artist to have his first two singles charting at Top 10 in the same week. By the end of August moreover, "Best I Ever Had" had passed 1 million mark in digital download and a month later, "
So Far Gone
" the mini album in which it appears peaked at No. 6 on Hot 200. The track also earned him two nominations at 2010 Grammy Awards.
On top of those all, he was named Rookie of the Year at BET Hip-Hop Awards in October and a few months back, he hit the road with
Lil Wayne
,
Soulja Boy
and
Young Jeezy
in a sold-out tour dubbed "Young Money Presents: America's Most Wanted Music Festival". In the future, music lovers will hear more of him as he will drop a full-length album "
Thank Me Later
" which is promised to bring in collaboration with
Jay-Z
,
The-Dream
and many more. With such impressive music resume, he certainly could end up having a hit song or two from the album.
Alexandra Burke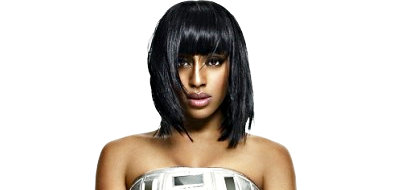 Announced as the 2008 winner of "
The X Factor
,
Alexandra Burke
has broken U.K. record since her first debut single "Hallelujah". Despite the fact that the song is a cover version, her "Hallelujah" has raked more than 888,000 copies in the first week of January 2009 and became the fastest-selling single ever by a female artist across Europe. Her first major-label studio album "
Overcome
" which was outed in the United Kingdom in October entered at No. 1 on the U.K. Albums chart and debuted at No. 7 on Billboard Eurochart Hot 200, selling 20,000 copies after one week of release in the country.
Its lead single "Bad Boys" which features rapper
Flo Rida
also experienced success. It peaked at the first position on the U.K. Singles chart and reached No. 4 on the Eurochart Hot 100. "Overcome" will be released in U.S. in 2010. The production credit which lines up some hottest music talents RedOne, Stargate,
Ne-Yo
and Jim Jonsin becomes the guarantee that this album could reach at least the Top 10 of Billboard Hot 200.
Kid Cudi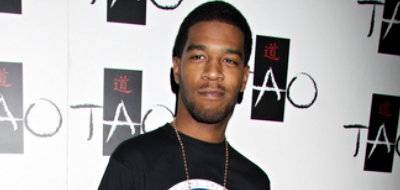 Developing his music career under the assistance of rap mogul
Kanye West
,
Kid Cudi
claimed his fame even before being signed to Kanye's label. One of the singles from his "
A Kid Named Cudi
" mixtape, "Day 'N' Nite" peaked at number 3 on Billboard Hot 100 and ruled U.K. Dance Tracks chart. Along with "Make Her Say", the song gave Cudi a total of 3 Grammy nominations. "Day 'N' Nite" was nominated for Best Rap Solo Performance and Best Rap Song, while "Make Her Say" which features Kanye and
Common
is up for Best Rap Performance by a Duo or Group.
Furthermore, his first album "
Man on the Moon: The End of Day
" rose to No. 4 on Billboard Hot 200 and peaked at the Top 5 on two other Billboard charts; R&B and Rap Albums. As for next project, he is going to release a compilation set called "Cudder" which sees him crossing genres. Desiring the likes of
Green Day
and
Kings of Leon
among others as collaborators, he will blend his Hip-Hop roots with rock music. With the vision of pushing the envelope, he surely has the prospect to be the next big thing in music industry.
Justin Bieber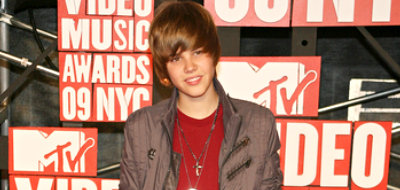 15-year-old cutie-pie
Justin Bieber
has what it takes to be the next American sweetheart. He made a big break even before he released an album. His performances on a local singing competition, during which he "wasn't taking it too seriously" but managed to finish at the second place, garnered millions of views on YouTube. His handsome look and melodic voice have made female fans screaming in every event where he performs. In such a young age also, he has broken record as the only artist in Billboard history who has four singles from a debut album charting in the Top 40 of the Hot 100 before the album's release.
His singles "One Time", "One Less Lonely Girl", "Love Me" and "Favorite Girl" cracked Top 15 of Canadian Singles chart and reached Top 40 of Billboard Hot 100. On November 25, he scored the biggest release of the year for a new artist in U.S. when his first album "
My World
" entered Billboard Hot 200 at No. 6 with 137,000 copies. By the end of 2009, the Justin hysteria is yet to die down. An acoustic version of "One Time" received more than 25 pages of positive reviews from downloaders only after one day of release. And, there is a chance that he will crack the chart once again when he releases an acoustic album in 2010 as his fans have urged him to record unplugged versions of all "My World" songs.
Jeremih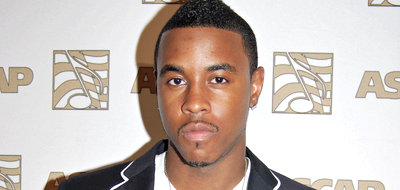 Jeremih
has a natural music talent as he developed an astonishing vocal ability although having no professional mentor who taught him how to sing and write songs. He rose to stardom in less than 1 year after sealing a deal with Island Def Jam. His debut single "Birthday Sex" climbed to No. 4 on Billboard Hot 100. In May, it topped Billboard Mainstream R&B/Hip-Hop and Hot R&B/Hip-Hop Songs charts, forcing
Jamie Foxx
's "Blame It" to end its more-than-10-week reign on the chart.
Unlike many of his fellow performers who preferred to drop their school, Jeremih who left the University of Illinois' engineering science program decided to return to Columbia College and finished his study with an excellent academic record. And for that back-to-school message, he was chosen as a spokesperson for Chicago Public Schools (CPS) to campaign children to return to school. He was also recruited by
Lil Wayne
as one of the acts in sold-out tour "Young Money Presents: America's Most Wanted Music Festival" alongside
Drake
,
Soulja Boy
and
Young Jeezy
. Moreover, he got a nomination for Best R&B/Soul Act at 2009 MOBO Awards. Brain combined with talent will be his weapons to continue rising next year.
Nick Jonas and The Administration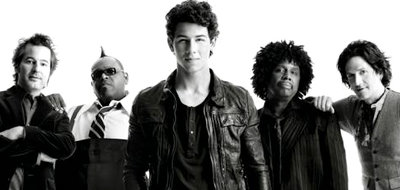 Nick Jonas and The Administration is
Nick Jonas
' side project outside the
Jonas Brothers
. The band are comprised of acclaimed music producer John Fields on bass, drummer Michael Bland who once played for
Prince
, the current member of Prince's backing band New Power Generation Tommy Barbarella, and guitarist David Ryan Harris.
They made their first debut at the 2010 Grammy Nominations Concert on December 2, performing their first single "Who I Am". With those experienced musicians in the line-up, it will not be a surprise if they could crack the chart when their debut album "
Who I Am
" which is going to arrive across United States on February 2, 2010.
Jay Sean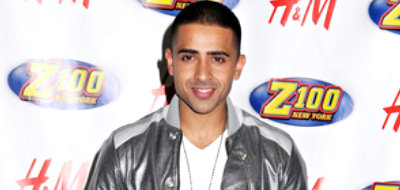 Before cracking Billboard Hot 100 in 2009, the so-called "U.K.'s answer to
Ne-Yo
" has conquered music industry in his country, scoring Platinum certifications and receiving several nominations for his singles and albums since 2004. His impressive achievements caught the attention of
Lil Wayne
who then signed him to Cash Money in 2008. With the help from Weezy who lends his vocal on the hook of his American debut single "Down", he scored his first chart-topping single and pushed aside
Black Eyed Peas
' "Boom Boom Pow" which previously ruled Hot 100 for 26 consecutive weeks.
Thus, he was named the first Asian-origin solo artist to achieve a No. 1 single in the United States. Despite the fact that his first U.S. album "
All or Nothing
" could only reach No. 37 on Hot 200, "Down" becomes one of the top five most searched songs of 2009 on the Internet. Next year, he may continue invading and making headlines on the web with his new music. His recent announcement of taking a temporary hiatus in 2010 only makes fans curious whether it is one of his strategies to focus more on making new music and come up with something out-of-the-box without being disturbed with concerts and TV appearances he has been doing in the last five years.
Susan Boyle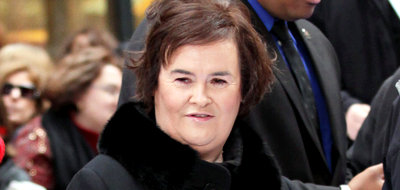 Reluctantly stepping out of her comfort zone and taking the risk of singing in front of an audience larger than her parish church during "
Britain's Got Talent
" audition in 2008,
Susan Boyle
dragged more than 10 millions people to YouTube only to watch her performance. She may only finish second at the reality show, but she couldn't be happier when in November her debut album "
I Dreamed a Dream
" ruled U.K. Albums chart, selling more than 410,000 copies across the country and becoming the fastest-selling album of 2009.
The Susan hysteria extends to the United States. Despite the arrival of
Adam Lambert
,
Rihanna
,
Alicia Keys
and other releases from established artists, her album topped Billboard Hot 200 for four weeks in a row, pulling in a total of 2,465,000 copies and becoming the second-best selling album this year behind
Taylor Swift
's "
Fearless
" which has scanned more than 2,933,000 to date. The opening number of 701,000 copies gives the album the best-opening week in the country and the best sale frame on the chart since
AC/DC
's "
Black Ice
" debuted with 784,000 in October 2008. Also, Susan is named female solo artist with the highest sale debut, topping over the previous record which was held by
Ashanti
. In the coming weeks, she is still projected to garner impressive selling number in the U.S. and across the pond.
Asher Roth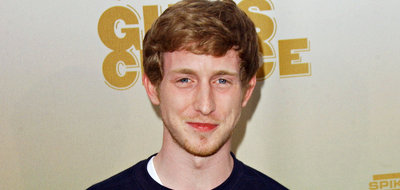 Asher Roth
claimed his fame through single "I Love College" which peaked at No. 14 on Billboard Hot 100 and sold over one-million downloads in the United States in only twelve weeks of release. His debut album "
Asleep in the Bread Aisle
" moreover climbed to No. 5 on Hot 200 and topped the iTunes Albums chart. The effort collected an average selling number from its 7 weeks of physical sale only because it was under-shipped and thus didn't reach as many stores as initially planned. "We also don't really want to over ship, especially in this economy. We're all right, we'll get it out there. People will get the CD," Asher said in defense concerning the matter.
With those achievements, he was often compared to one of the several best-selling artists of all time,
Eminem
. Although honored with the comparison addressed to him, he insisted that they are different. "That Eminem comparison is barely accurate / My rapping is as passionate, but lacks the psychopath of it," he rapped during an interview when quizzed about that matter. Thus, he is an answer to people in U.S. who sometime can't take The Slim Shady's offensive words lightly. And, 2010 will be the time Asher proves his statement.
Adam Lambert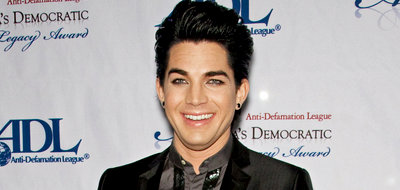 Adam Lambert
has become talk of the town since participating on "
American Idol
" season 8. Having a signature powerful voice, the singer who always applies fingernail polish and eye make-up on every occasion has won music lovers' heart. His debut album "
For Your Entertainment
" bowed at No. 3 on Billboard Hot 200 with 198,000 copies, sitting several steps above the Idol winner
Kris Allen
's self-titled effort which could only peaked at No. 11. Not only deemed as one of the talented singers, he also becomes one of the most controversial artists this year. He shocked the world as he made a sexually-charged performance at the 2009 American Music Awards.
Post the jaw-dropping performance, he repeatedly said he didn't mean to upset people and thus didn't owe any apology. In assurance, he vowed to focus back on the music. Being cornered by several people following the AMAs controversy, he stands up for what he believes in saying, "I'm still gonna be me. Always. W/o apologies." Many of his fans also stay true to him. As new year is just around the corner, a song "Whataya Want From Me" is expected to be rolled out for purchase. With such strong fanbase, he could crack the chart with the catchy tune.