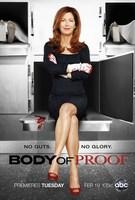 TV Info
---
Episode Premiere
March 12, 2013

Distributor
ABC

Genre
Drama

Show Period
2011 - 2013

Production Company
ABC Studios


Cast and Crew
---
Director
Christine Moore
Screenwriter
Alexi Hawley
Main Cast
Additional Cast
Ray Wise
Chet Grissom
Sandra Purpuro
Michael Nouri
Synopsis
---
Nick Russo is found dead in alley with gunshot wounds to the chest and heroin in his pocket. His dad is Daniel Russo (guest star Michael Nouri), a ruthless mob man from New York. BANG! BANG! BANG! Shots blast into the alley. Tommy tackles Megan to remove her from harm's way. It's a brave move, but Megan is ticked that he ruined her snazzy outfit. Adam is hit. He's wearing his vest, so he'll be okay. Daniel Russo bursts in the Medical Examiner's office. He promises Megan that the next body on her table will be the man who killed his son.
Tommy takes out one of Daniel Russo's bodyguards to have a chat with the mob man. These two go way back. Tommy was never able to lock up Russo while he was in New York. He advises his old nemesis to get out of his new town. As for the case, a viral video shows the face of the person who fired at the cops in the alley. The shooter claims he was high when he fired the shots. He swears he didn't shoot Nick, but says the real killer's car dinged something in the alley as it sped off. The roof shooter is transferred out of the station. BANG! BANG! A mystery gunman shoots the guy dead in what looks a lot like a mob hit.
Philly's top defense attorney, Martin Davis, lets Tommy know that he's to stay away from his client. He also lets Adam know that he's glad to see he's okay. Later, Daniel Russo is interrogated for the shooting of the initial suspect. He clues Adam in about his partner's trouble past on the NYPD. Russo also lets it drop that his attorney just happens to be Adam's dad. Before Tommy has time to digest this, Megan storms in to let Russo know that he shot the wrong man. Tommy needs her to find proof that the slippery mob man was behind the hit so he doesn't get away with murder. Again!
Michael Avery runs a boxing gym where he works with former gang members. He also had a relationship with Nick Russo. Avery says the victim was looking to get out of the mob life. Tommy realizes this guy is a dead end. He offers Megan a ride home and talks her into joining him for dinner on the way. As it turns out, he made reservations at the restaurant. Megan is ticked to learn he set this whole thing up. Tommy says he only did it because he knew she wouldn't accept an offer for a pre-planned dinner date. He was right about that one.
The team tracks down a new suspect in David Cain. When the guy bolts, Megan helps capture him by chasing him down in a car. TWACK! She knocks him flat by flinging open the driver's door. Back at the station, Cain says Nick wanted to smuggle heroin using his air freight company. He didn't kill him though. Another car came in the alley that night. Cain is taken to a safe house. Adam meets up with his dad at a bar. His cell phone is on the table when a text with the address of the safe house comes in. It's in plain view of Daniel Russo's attorney.
The text message was a set up. Tommy is hoping Martin Davis steers Russo his way. Adam is hoping his dad doesn't take the bait. He's disappointed when Russo shows up at the safe house. He's unarmed. Russo says he got a note saying someone at the house had info on his son's murder. Tommy and the mob man almost come to blows. Back at the lab, Megan uses blood work found on the murder weapon to identify the killer. It's not Cain. The blood on the gun matches a relative of the victim. Nick Russo was killed by his own father-Daniel Russo.
The team realizes that Nick was planning on taking over his dad's business. Megan does a DNA test on Daniel Russo to prove he's the killer. Tommy finally gets to slap handcuffs on his nemesis. He realizes that Michael Avery is the person who leaked the address of the safe house. The guy wants to take over the business of Daniel Russo, who gets shanked to death in prison. All Avery has to worry about now is Tommy chasing him down. As for Adam, he shares a silent drink at the bar with his dad. He may not be happy about the people his old man represents, but he can take solace in the fact that he didn't betray him.