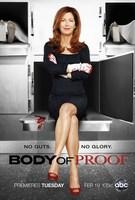 TV Info
---
Episode Premiere
April 16, 2013

Distributor
ABC

Genre
Drama

Show Period
2011 - 2013

Production Company
ABC Studios


Cast and Crew
---
Director
Sam Hill
Screenwriter
Christopher Murphey
Main Cast
Additional Cast
Dennis Boutsikaris
Lorraine Toussaint
Marisa Ramirez as Riley Dunn / Officer Riley Dunn
Robyn Lively
Francois Chau
Kelly Frye
Synopsis
---
Tommy and Adam head up a security detail for Gerry Roberts, an investment fund manager accused of bilking his clients of about a billion bucks. The money is currently MIA. Hundreds of angry protestors fill the courthouse area where the accused is on trial. Tommy leads Roberts down a back corridor as Adam admires the slimy rich guy's fancy watch. A tear gas canister is tossed into the stairway. Masked gunmen overpower Tommy and Adam to kidnap Roberts. The getaway car speeds out of the courthouse hitting a protestor outside. A Good Samaritan tries to give CPR, but to no avail. The woman is dead.
Megan orders Tommy and Adam to be checked out after inhaling all that tear gas. The dead woman is Jennifer Sanchez. Her parents were victims of Gerry Roberts' money scheme. The bystander who tried to save her is John Anderson. Back at the station, Tommy and Adam are shown a disturbing video that was posted on a website. It shows a masked gunman shooting Gerry Roberts dead in the head. Chief Martin is livid. The only man who knows where the billion dollars is hidden has been murdered. Martin orders Tommy and Adam to find the killers to try salvage something positive out of this colossal mess.
Tommy has a theory that Roberts may have faked his own death to escape prosecution and disappear with all the money he stole. Adam asks two pretty FBI video analysts to help him determine the location of where Roberts was shot. A burnt car at a railway yard has a dead body in the back. There are teeth, dental implants and bone parts that will help with DNA analysis. The expensive watch Adam was admiring earlier is also found at the scene. All evidence indicates that the dead body is Gerry Roberts. Ethan and Curtis find evidence that suggests the killers used an SUV that belonged to the Chinese consulate.
A representative of the Chinese government says it had nothing to do with the killing of Gerry Roberts even though he stole from them, too. Back at the M.E.'s office, Megan finds evidence suggesting that Roberts did, indeed, fake his own death. The only person who could help him pull something like this off is a forensic pathologist. Chief Martin is again angry that they accused the Chinese of killing a man who isn't dead. She lets Kate know that if she wants her political endorsement, she needs to keep her people in line.
The Good Samaritan who tried to save Jennifer Sanchez has ties to Gerry Roberts. His name isn't really John Anderson. Since he gave the victim CPR, Megan is able to identify him through DNA. His name is Dr. Colin Olsson. He's a sketchy forensic pathologist who is listed as having died five years ago. The guy was supposedly killed in a car crash just before he was to serve a 10-year prison sentence. Olsson's wife says her hubby had a gambling problem. He was trying to pay debts by engaging in illegal activities. She blames herself for his death, as they had a fight just before his accident.
Adam revisits the two FBI analysts as they track down Olsson via the gambling site he uses. The debt-ridden doc is now going by the name Alec Hamilton. He helps rich guys disappear for a fee. When Tommy and Adam arrest Olsson, he says the doctor in him made him help the hit and run victim. He leads the cops to the warehouse where a very much alive Gerry Roberts is about to undergo plastic surgery. Tommy and Adam arrest him just before he goes under the knife. They let Roberts know that they are well on their way to finding all the money he stashed away. Megan adds that he'll also be charged in the death of Jennifer Sanchez.
Chief Martin, again, comes down on Tommy, Adam and Megan even though they solved the case. Kate lets her know that she'll take her chances without her endorsement. In other news, Officer Riley Dunn wants to take Tommy to a Sixers game. It's payback for the Flyers game that was his treat. In other words, it's a second date. Tommy is reluctant to accept the invite since he seems to be making progress with Megan. He also found news about her father's suicide note. There was an unidentified partial fingerprint on it. Megan doesn't know the identity of this person, but she's sure he's the one who murdered her father.