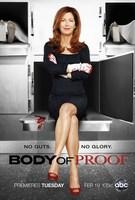 TV Info
---
Episode Premiere
February 21, 2012

Distributor
ABC

Genre
Drama

Show Period
2011 - 2013

Production Company
ABC Studios


Cast and Crew
---
Director
Matthew Gross
Screenwriter
Corey Miller
Main Cast
Additional Cast
Synopsis
---
When a taxi driver crashes into a parked car, a dead body is found in the trunk. The driver of the car is a salesman who was cruising all over the city before Kyle Harrison was shot death and dumped in his vehicle. The victim was an architect who hasn't worked in a year after his boss, Harvey Brandt, was forced to lay him off. His pregnant wife had no idea her husband was unemployed, as all the bills continued to be paid.
Bud learns that Kyle was in a fight with a Sal Rubenstone, a slimy character who worked with the dead guy in the past. Kyle had his unemployment checks sent to the home of an ex-girlfriend so his wife wouldn't know he was out of work. Lab tests indicate that Kyle was in contact with a dead person. That means there may be another body out there somewhere.
Kyle was smoking an expensive cigar that came from the home of Teddy Gorman, a rich guy who hired the victim to do some freelance work. A decomposed corpse is found behind the wall of Gorman's cigar room. Kyle, who had been hired by Gorman in the past when he worked for Brandt, had asked to see the cigar room a few days before he was killed.
The Honorable Judge Joan Hunt is still honorable, but no longer a working judge. What's she doing with her free time? Well, she's meddling in her daughter's love life by setting up some online dates. That's why a landscaper Megan knows, Aiden Wells, pops up at her workplace out of the blue. Things are awkward at first, but a dinner date is still made. It goes extremely well, as evidenced by the fact that Megan and Aiden are kissing even before they finish their burgers.
Kate takes a case away from Curtis when the daughter of a prominent university dean is found dead of a drug overdose. The girl was using cocaine that was cut with a drug used in veterinary medicine. Kate issues a statement to the press regarding the possible fatal consequences of this issue. She gives a "no comment" response when a question about the prominent dean's daughter pops up. Her hesitation to answer quickly gets her demoted by Commissioner Beverly Travers, who then appoints Curtis to run the office.
With some unexpected free time on her hands, Kate decides to help Megan with her case. She does a reconstruction of the second dead person's face. The woman looks like a photo found on Teddy Gorman's social network page. Her name: Lisa Schmidt. Teddy had a relationship with her during the time his house was under construction, but Lisa was gone when he returned home from a trip.
Megan and the team determine that Kyle was shot in front of a street mural. Once they find the crime scene, they pull a bullet casing that is traced back to Kyle's former boss, Harvey Brandt. Thanks to Kate's help, Megan is able to prove that Brandt killed Lisa Schmidt. When the guy learned that Kyle was snooping around the cigar room wall where he buried the body, Brandt killed him, too. Case closed.