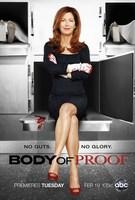 TV Info
---
Episode Premiere
November 15, 2011

Distributor
ABC

Genre
Drama

Show Period
2011 - 2013

Production Company
ABC Studios


Cast and Crew
---
Director
Christine Moore
Screenwriter
Sam Humphrey
Main Cast
Additional Cast
Joanna Cassidy
Jeffrey Nordling
Nathalie Kelley
Synopsis
---
Amy Green is a pharmaceutical rep who was found dead in the river. Megan finds it odd that all the blood appears to have been drained from her body. Diatoms, which relate to a group of algae, found in her system suggest that she didn't die in Philly. No, the diatoms suggest she was drowned in the Gulf of Maine. Hmm.
Bud and Sam chat with Amy's assistant, Beth, and her friend/competitor, Molly. They claim the victim was dating some mystery guy. As it turns out, Amy didn't drown. The diatoms got into system after she ate rare oysters at a restaurant owned by Chris Quinn. The guy has a buddy in TSA who helps him fly in fresh oysters every day.
Surveillance footage shows Amy meeting up with her assistant at an airport bar. Beth says she took Amy to the office of Dr. David Cryer. He's a prominent cardiologist. Everyone wants this guy's account, including the victim's friend, Molly. As far as the good doctor is concerned, he says Amy once brought him oysters because her boyfriend had a contact. Funny, Chris Quinn never claimed to be the victim's boyfriend. He now says Amy broke up with her a month ago. The guy also alibis out.
Arsenic toxicity is found in Amy's system. Kate knows that such a substance can be used to restore wallpaper in old dwellings like the Locktender Houses built along the river. The team finds the room where Amy was killed. The walls have been bleached clean. Luminol and a blue light show blood splatters went everywhere. Megan says, "Now we know where all of her blood went."
The team discovers that Dr. Cryer rented the house where the death occurred. He and Amy were having an affair. Cryer claims he went outside to call his wife. When he came back, Amy was dead. Cryer didn't want any of what had happened to get back to him. He cleaned the place and ditched Amy's body in the river. Bud places him under arrest, but not on a murder charge.
Megan determines that Amy was killed by a powerful coagulant, just like one Molly is trying to sell. She knew Amy was having an affair with Cryer. She tells Megan that her friend was madly in love with the doc. Cryer is brought to the morgue where his description of how he found Amy allows Megan to determine the cause of death. Amy died from a bite from a rare African snake.
Curtis and Ethan accompany an animal control expert back to the house where Amy died. They lure the snake out of its hiding space. Megan notices a rough patch on the viper's skin that resulted from a form of algae that's found on the oysters served in Chris Quinn's bar. Salt water dripped off his hand when he placed the snake in Amy's bag. He got the viper after it was confiscated by his TSA pal. Amy's jealous ex didn't know it was dangerous and had no idea it would lead to such a horrific death. Case closed.
Dani, the pretty driver of dead people, seems to be radar-locked on Peter which has a somewhat smitten Ethan desperately trying to get her attention. Speaking of Dani, Bud is wondering why so many women have names that traditionally belonged to boys. Sam (who also has a popular guy moniker) explains that her partner is just stressing over possible baby names. In other news, Kate is tired of getting caught in the middle of the someone else's family matters, so she ends things with Todd.
Megan wants to create the perfect room for Lacey now that she'll be spending more time at her place. Her mom gives her the name of her interior designer. Judge Joan Hunt also steps in when she believes both Megan is making decisions about Lacey without asking for her input. This leads to even more tension between Megan and her mom. Megan eventually clears the room out completely so Lacey can decorate the room the way she wants. Nice.