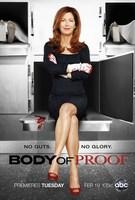 TV Info
---
Episode Premiere
November 01, 2011

Distributor
ABC

Genre
Drama

Show Period
2011 - 2013

Production Company
ABC Studios


Cast and Crew
---
Director
Christine Moore
Screenwriter
Sunil Nayar
Main Cast
Additional Cast
Jeffrey Nordling
Cliff Curtis as Agent Derek Ames
Jay O. Sanders
Shana Dowdeswell
T.V Carpio
Synopsis
---
Jake Brady is a teen who makes an early morning 911 as he's gasping for air. The young man is dead by the time help arrives. An ultraviolet light reveals that Jake had paint on his face matching the hidden signs leading to the aftermath of a rave party. Jake was found with pills on him. Megan asks Special Agent Derek Ames (guest star Cliff Curtis) of the FBI for help identifying the drugs.
You remember Derek Ames, right? He's the guy who was flirting with Megan as they worked the case in "Missing." Flirting may turn to dating if work would stop getting in the way. Speaking of work, Jake Brady has bruises on his body that suggest the victim made his 911 call after he'd been dead for at least four hours. That can't be an easy thing to do even with speed dial.
The drugs found on Jake were for ADHD which puts the kibosh on any overdose theories. The victim's father, Harvey, is a non-nonsense guy who pushed Jake hard. He shows Megan and Bud the honor society ring he wanted his son to earn just like he did in high school. Harvey also recognizes the voice on the 911 call as that belonging to a friend named Patrick, who gave Jake the ADHD pills.
Patrick freaked out when he saw Jake was deceased. Someone put a sign around his neck that read "dead meat." It made its way onto the school newspaper's website. The paper's editor, Maxine Hall, says someone hacked into her computer to post the picture. The mystery hacker/picture-taker is someone Jake used to harass at school, but the kid's no killer.
Once again, Megan asks Derek Ames for help on the case which leads to an intimate moment at home. They miss sharing a kiss when Lacey comes in unexpectedly. She's dealing with a tricky situation. Todd got a great job offer to teach at a top law school in California. Lacey needs to decide if she's onboard with this. Of course, moving away from Philadelphia would mean moving away from her mom. And for Todd, that would mean moving away from Kate. That's why he asks her to come with him. But Kate's life is in Philly.
The prospect of Lacey moving 3,000 miles away has Megan feeling like she's been punched in the heart. This analogy has her theorizing about the victim's cause of death. A bruise on Jake's chest shows that the victim went into cardiac arrest after a blow that occurred during a millisecond of time when the teen's heart was at rest. An impression under the skin matches the ring design on the honor society ring worn by the victim's dad.
Harvey Brady says he never hit his son. It's during this little chat that Sam discovers her partner is expecting his first child. It explains why Bud has been so on edge talking about kids during this particular case. Harvey gladly gives up his ring to prove his innocence. Megan and Kate realize he didn't do it without doing any tests. The position of the impression leads them to believe that the ring was worn by someone who hasn't yet graduated high school: Maxine Hall.
When Maxine saw the picture of Jake pop up on the school paper's website, she rushed to the rave to save him. The two of them had a tutor-student relationship. They kissed during their last study session. When a drunken Jake woke up, he was extremely mean to Maxine. She punched him in the chest. Maxine ran away having no idea that she had killed the boy.
Derek Ames assures Megan that Maxine will be fine, as there was no intent to kill. That's the good news. The bad news is that Megan can only focus on her daughter right now. Speaking of Lacey, she lets both her parents know that she's not supposed to be responsible for their happiness. Both of her folks agree. They want to know what will make her happy. Judging by the smile Lacey shares with Megan, we're pretty sure the answer will make them both extremely happy.