September 14, 2012 04:32:43 GMT
Legendary Pictures confirms that the Gareth Edwards-directed monster tale will be dropped in the U.S. on May 16, 2014, the same day when Michael Bay-produced 'TMNT' reboot opens Stateside.

---
Two much-talked-about upcoming remake movies are set to face off against each other in the middle of 2014. Legendary Pictures officially announces that its highly anticipated reboot of "" is scheduled to hit theaters across the U.S. on May 16, 2014, the same day when Michael Bay-produced "Ninja Turtles" opens in cinemas.

In its official press release, Legendary states that it has agreed with Warner Bros. Pictures to release the monster film in 3D. The studio also mentions that the upcoming Gareth Edwards-directed movie will "return the character [Godzilla] to its epic roots with a gritty, realistic actioner."

"Godzilla" has been generating positive early buzz from fans since it was teased at this year's San Diego Comi-Con. At that time, Legendary introduced a of the film which soon gained enthusiasm from Godzilla fans. "We're going to take it seriously. If this really happened, what would it be like? It's very grounded [and] realistic," director Edwards gushed after unveiling the footage.

Not only did it receive a warm welcome at Comic-Con, but the "Godzilla" reboot was also , who wrote and produced the 1998 big-budgeted take on the Japanese monster tale. "I know I screwed up my Godzilla," he told Entertainment Weekly. "I'd be very happy if they pull it off and do a great one."

On the other hand, Michael Bay's "Ninja Turtles" has been receiving mixed reactions from the original "Teenage Mutant Ninja Turtles" fanboys. Some die-hard fans of "TMNT" previously slammed the "" helmer after he stated that the upcoming reboot would present the quartet as .

Recently, the Jonathan Liebesman-directed project was brought into attention again after its leaked script made its round onto the web. Fans and the original "TMNT" creator for presenting a story which was a far cry from the original version. Bay later by stating, "The script saw the shredder a long time ago. This is tired, old news -- Wait for the movie!"


© AceShowbiz.com
Browse
Godzilla Pictures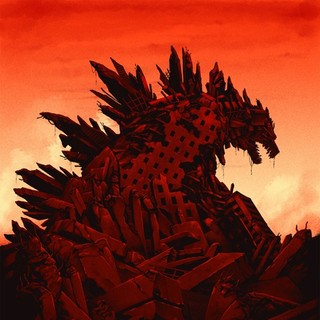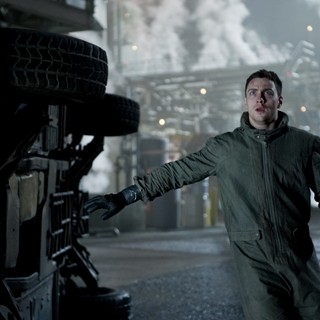 ---
---
---