The Monster ringleader launches her perfume with the help of his celebrity friends that include Yoko Ono, Paris Hilton and Lindsay Lohan.
Lady GaGa
got a new tattoo at the launch party of her Fame fragrance at the Guggenheim Museum to mark the end of New York Fashion Week. A winged child with a Statue of Liberty-like crown was inked in the back of her newly-shaved head.
The Mother Monster lied on a bed inside a huge replica of her perfume bottle, where she got tattooed later in the evening. She wore a Prabal Gurung gown with a gold headdress and a fur coat. Guests were invited to reach through the bottle and touch her.
It was a masquerade party. "Tonight's piece is called 'Sleeping with Gaga'," she revealed the appropriately-titled theme. Among the celebrity guests included
Yoko Ono
,
Michael Strahan
,
Paris Hilton
,
Lindsay Lohan
and
Tamar Braxton
.
Several half-naked men clad in leather harnesses also helped the Thursday night, September 13 party.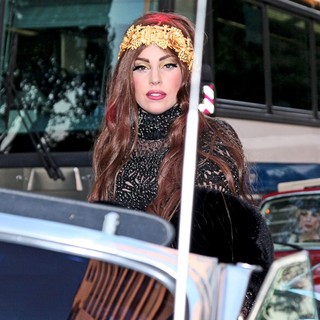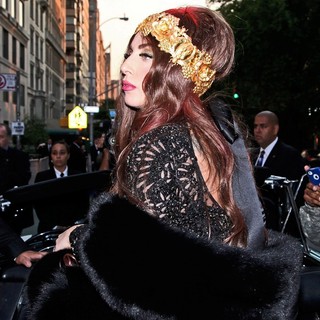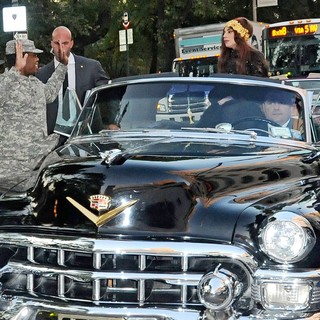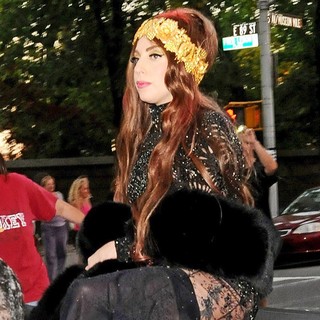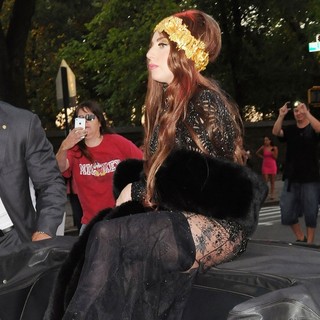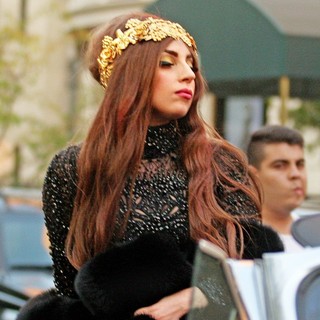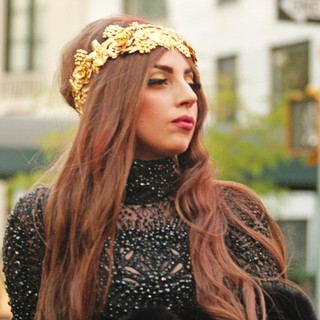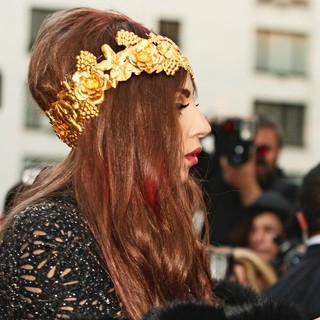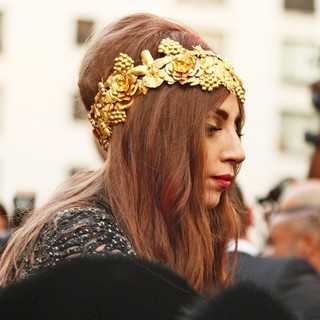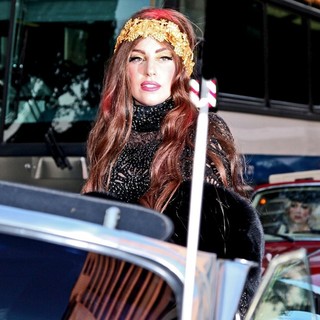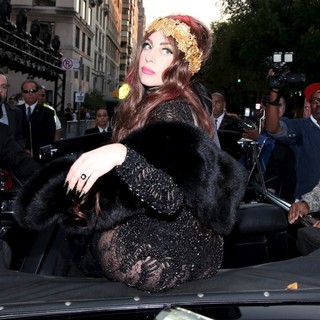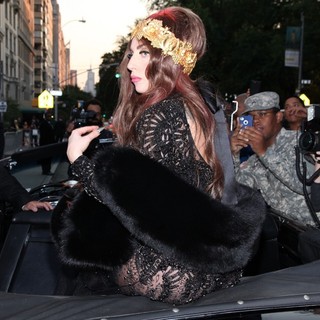 Fame Ad: