May 28, 2012 09:29:03 GMT
The pregnant star of 'Keeping up with the Kardashians' snaps at Kris when her mother flirts with another guy in front of the family.

---
was upset at her mother when the family matriarch flirted with the chef she hired during a family dinner. Disgusted by her mom's act, Kourtney chastised her, "You're so inappropriate and embarrassing. You have no shame in your game."

Kris replied, "You're so f***ing uptight," before asking Kourtney to continue the argument outside the room. "I don't understand how you can do that to your family," Kourtney said, to which Kris asked her back, "Are you going to punish me for the rest of my life because of something I did 25 years ago?"

Kris referred to Kourtney's anger over her cheating on her then-husband Robert Kardashian, but the oldest daughter of the family refused to discuss the matter further. "I don't want to keep talking about this. I just don't relate to this and I don't understand it," the pregnant star claimed.

Kourtney also had a heated argument with Kris during lunch when they talked about Kris' meeting with a contestant from "". Kourtney provoked her mom by asking, "Did you bone him in the bathroom?" before adding, "It's not like that's stopped you before," in reference to her cheating ways.

Kourtney later confided in her sisters and about her resentment at their mother. Kim advised her oldest sister to express her feeling to their mother more properly, while Khloe thought she should learn to forgive.

Kris, meanwhile, hid in the backyard and broke down in tears when she talked her husband about how it "honestly broke her heart" to find out that her daughter still couldn't forgive her for the bad decision she made years ago.

As for Kourtney, she dealt with her issues by talking to her therapist Erica, who opined that since the reality TV star's pregnant with a girl, she got more emotional than before. The therapist also said mother and daughter usually have strong bond, so she's subconsciously afraid of disappointing her little girl.

The drama unfolded during a recent episode of "".


© AceShowbiz.com
Browse
Kourtney Kardashian Pictures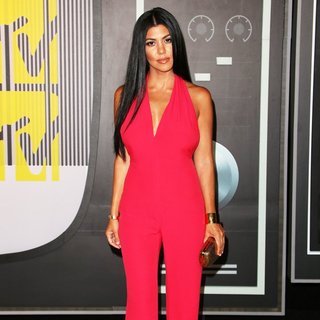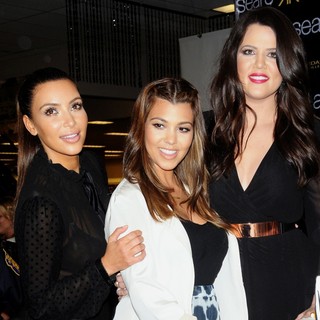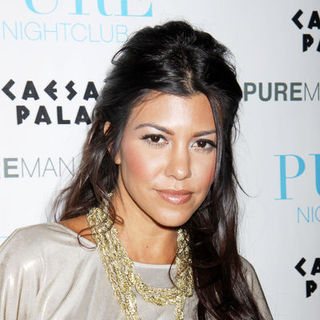 ---
---
---