April 27, 2012 03:35:11 GMT
Along with Scarlett Johansson, Ruffalo dishes on the challenge in bringing The Hulk to life in 'Avengers', which domestic pre-sales amount is already bigger than the previous Marvel films combined.

---
As it gets closer for "" to hit the U.S. theaters, and spent some time to discuss their experience in working on the much awaited superhero ensemble movie. The two actors specifically shared their opinions about the scariest member of The Earth's Mightiest Heroes, The Hulk.

Speaking to The Hollywood Reporter, Ruffalo opened up that he faced a tough challenge when bringing the green beast to life, especially because he felt silly for having to wear motion-capture leotard while other cast donned their fabulous superhero getups. "I'll never forget the first day I walked on set in my leotard," so he recalled.

"Immediately I saw half of the crew and cast start to giggle," the Oscar-nominated actor went on sharing. "But when I freaked out I was actually pretty scary." Johansson chimed in, "What happened was that they had this guy for the height, because he had to be running. So they had this guy that was like seven feet tall, and they painted him green - and he was absolutely terrifying."

Though so, Ruffalo managed to sing praises to director Joss Whedon for his incredible work. "He really tried to give each person their due moment in the sun, and it's pretty incredible that he was able to weave all of those stories together," the actor gushed. Agreeing with her co-star, Johansson added, "I think Joss Whedon did such a great job of balancing the storylines."

Before it even plays in theaters nationwide on May 4, "Avengers" already proves to be bigger than the previously released Marvel superhero movies in the term of the ticket sales. According to MovieTicket, within a week before its domestic opening, the highly anticipated movie has already beaten the combined pre-sale totals for "", "", "" and "".

The pre-sale figures bode well for the movie's 3D and IMAX prospects as well. According to the report, around 56% of the ticket buyers have paid for the 3D screenings of the ensemble superhero film, while almost 37% of the buyers bought the IMAX 3D tickets.

Additionally, "The Avengers" rules overseas box office by taking in $71.1 million from 10 markets during the first day of its foreign release. The Walt Disney Pictures movie collected $6.2 million in Australia and grossed $3.7 million in Italy. It also broke opening-day box office record in Taiwan by grossing $1.3 million, and in New Zealand by grabbing $800,000.

In addition to Ruffalo as The Hulk and Johansson as Black Widow, "The Avengers" stars as Captain America, as Iron Man, as Thor, as Hawkeye, as Nick Fury, and as supervillain Loki.


© AceShowbiz.com
Browse
The Avengers Pictures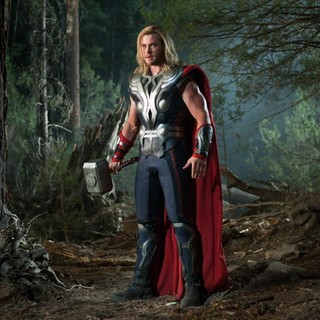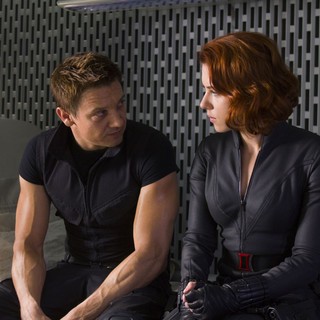 ---
---
---