October 16, 2009 06:27:50 GMT

"The Tough Man in the Tender Chicken", the new episode of "" will find Booth and Brennan in the middle of PETA activists. The agents are given "yellow code" which means being splattered with yellow liquid and tossed with feather-like papers.

The remains of a victim who appears to have been half-man and half-chicken are found, and Booth and Brennan go in to investigate. According to the casting sides, there's this character named Gina McNamara whose job is to clip off chicken beaks. It just so happens that the tool she uses to pluck is used to remove Scott Rabin's, the victim, thumbs and big toes.

October 16, 2009 04:44:46 GMT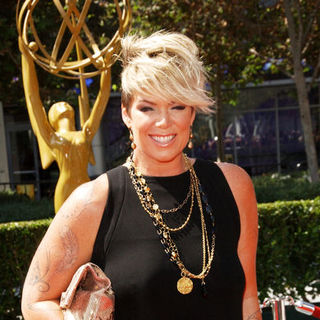 After five years of judging "", Mia Michaels feels that it is time for her to move on. She officially confirmed her departure from the FOX show, writing on her Facebook on Wednesday, October 14, "Today was my official resignation of the U.S. show and look forward to what's ahead for me."

There is still no mention on why the Emmy-winning choreographer walks out of the show. She only hinted on her Twitter that there is a new project lying ahead. She wrote, "To create moments and movement for the world to share with me was a gift...thanks SYTYCD and look forward to whats ahead for me...lookout world!!!!!"

October 16, 2009 04:15:03 GMT

Skipping a week to come back and celebrate Halloween, "" will take a piece of "" in its October 29 episode. When Bobby sees a chance to get out of his wheelchair and be young again, he seizes the chance but fails.

A witch is running a high-stakes poker game where the bet is life years versus money. Bobby puts on 25 years of his life but loses and begins to age rapidly. Dean steps in to save him but also ends up being a 70-year-old man. Thus, it is left to Sam to hold the bag for their survival.

October 16, 2009 03:29:27 GMT

TLC has come out with a statement in response to the floating rumors that "" will end next month. A spokeswoman from the network confirmed, " 'Jon & Kate Plus 8' is ending in mid-to-late November, as previously reported."

Additionally, TLC made it clear that it will still go ahead with the plan to begin a new chapter of the reality show, namely "Kate Plus Eight". However, due to 's refusal to let his children be filmed, the new show will not be launched as scheduled on November 2.

October 16, 2009 03:00:35 GMT

It's Halloween night in Mystic Falls and it's nothing peaceful. Next on "", as Vicki's behavior becomes more dangerous, Stefan tries to help her and Elena tries to convince Jeremy to stay away from Vicki. In an effort to cheer Vicki up, Matt takes her to the high school's haunted house, but the evening soon takes a terrifying turn.

Meanwhile, Caroline gives Bonnie a necklace she took from Damon to wear with her Halloween costume, and when Damon tries to take it back, he is surprised by Bonnie's abilities. Bonnie discusses the incident with Grams (guest star Jasmine Guy) and learns more about her family's past.

October 16, 2009 02:24:25 GMT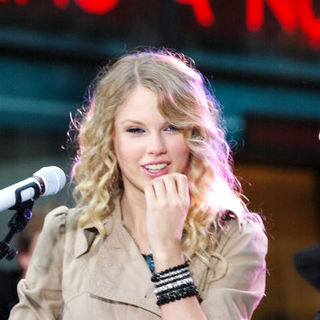 has no intention to make people forget that had stolen her acceptance speech moment at MTV Video Music Awards in September. She will make a guest appearance on "" as the host of November 7 episode. The country singer herself has hinted that Kanye may be her subject of ridicule in the skit she's going to do.

"I've been thinking about skit ideas for a long time," she told the AP. "There are definitely some hilarious things that have happened to me over the past couple of months that I think will be pretty substantial skits."

October 15, 2009 08:26:03 GMT

Lily's extended family will be exposed more on "". After casting Chris Elliott to be her estranged father, the show signed "Gilmore Girls" actress Marion Ross to be her grandmother. TV Guide said that the character named Rita will appear in November 23 episode titled "Maple Swirls" which celebrates the Turkey Day.

Lily and her friends visit her grandparents who have been plagued by Elliott's Mickey aka their son. Rita and her husband are hosting a Thanksgiving dinner. There is still no word on who will be the grandfather.

October 15, 2009 07:28:01 GMT

One more ill-minded case is brought to the table on "". In "Cradle to the Grave" which is airing October 21, the team hunts a suspect who impregnates young women and has them give birth before murdering them. Guest cast include Hallee Hirsh, Jayne Atkinson and Erik Sundquist.

On related news, the first look of as a rock star accused of a murder has been shared below. The investigation for the episode airing November 11 is revolving around vampires. The husband of singer filmed his part last week and wrote on his Twitter, "My goth side is dormant now, although the eyeliner traces remain."

October 15, 2009 06:17:12 GMT
will come in between two old rivals, and Evander Holyfield. The two heavyweight boxing champions are the guests of "" on Friday, October 16, Harpo Studio announced on a press release. The episode will be broadcast live from the Chicago studio.

Tyson infamously bit off a part of Holyfield's ear in a 1997 rematch. Tyson was disqualified from the World Boxing Association title and has not met Holyfield face-to-face since. The appearance on "Oprah" which is dubbed "Mike Tyson Returns" would be the first for the two to speak to each other after the incident.

October 15, 2009 04:32:31 GMT

The promotional pictures of 's return to "" have been released. The pics are taken from the "Cahuenga" episode which is airing on November 17. According to the refurbished series' regular, , Locklear's Amanda Woodward is now involved in the publicity world, meaning she will cross path with Cassidy's Ella Simms.

After a few "no"s, Locklear finally said "yes" to reprise her vixen role last month. Executive producers Todd Slavkin and Darren Swimmer said in a statement, "Heather's involvement in the show is something we've been working on for some time as we couldn't imagine creating and producing this show without the iconic character's inclusion."

October 15, 2009 03:58:41 GMT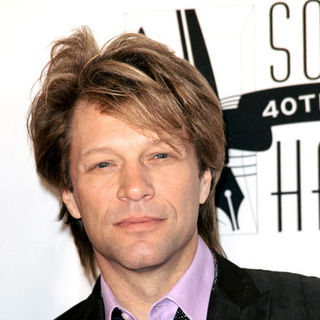 In a new breakthrough, NBC has hired a particular artist to be featured prominently for two straight months. is selected to be the first "artist in residence" to appear in several shows by NBC Universal including Bravo TV. The deal means that the singer will not show his face in other shows by other networks.

Jon agreed to do the exclusive appearances as he is in need to shake the conventional way of promoting a new album. He and his band will release "" on November 10. "Of course you usually try to be out there everywhere, when a new album is coming out," Jon told NY Times. "So we have to sacrifice certain shows and relationships. We hope this doesn't jeopardize any of them. But in a shrinking media environment, you have to kind of reinvent the wheel."

October 15, 2009 03:16:34 GMT

Sunglasses, a wedding dress and a hallway mess, "" will be one confusing episode next week. In a shocking reversal of roles, McKinley High's cool kids are dethroned in an "icy" fashion, and that means throwing a glass of icy drink right on the face.

Meanwhile, Will composes a mash-up for a very special occasion after inspired by the students and Sue shows off her softer side. The episode entitled "Mash-Up" is airing on Wednesday, October 21.

October 15, 2009 02:44:27 GMT
Not enough footage has drawn "" to hang up soon. The situation behind the production has forced the crew to stop filming the Gosselin family until a decision is made by a party, namely . The father of eight has banned cameras from entering his property and filming his kids because, as he told earlier this month, they could be "detrimental" to them.

With only a few new footage left, TLC can only manage to live it up to mid/late November. The network, according to E! Online, has confirmed this ending although no official statement has been made yet.

October 14, 2009 08:42:11 GMT
The battle of the networks to win 's new comedy ended with a victory on ABC's side. After the news about the new show broke out yesterday, THR reported that the Alphabet could have struck "the richest deal so far this development season" with the single camera project.

It was NBC that came neck to neck with ABC to land the show as their property. NBC had the advantage of being the home of Perry's last comedy series "Friends" but ABC apparently has stronger number in the offer. The deal is still being finalized and reportedly will carry series-size penalties both to Perry and the producing studio, Sony TV.

October 14, 2009 08:14:53 GMT

After four years on television, the producers of "" are giving the show a jolt it very much needs. According to E! Online, there will be a major death which scenario is still in the works. Two things about which character will meet an unfortunate path are: it's a male and he's one of the original cast.

The average rating for "Heroes" has been steadily declining since its second season in September 2007. The show which is not exactly cheap to make is down 34 percent from last year's average rating and 47 percent lower than the second season's.