May 18, 2009 06:32:07 GMT
is no longer secluding herself from the Primetime Emmy Awards. The "" star, as reported by , has re-entered her name to be considered as a contender for the annual event that honors works in television.

In June last year, Heigl retracted from being considered although she won the Best Actress award in 2007. She blamed the writers of "Grey's Anatomy" for not bringing her character into an award-worthy performance. "I did not feel that I was given the material this season to warrant an Emmy nomination and in an effort to maintain the integrity of the academy organization, I withdrew my name from contention," she explained. "In addition, I did not want to potentially take away an opportunity from an actress who was given such materials."

May 18, 2009 04:34:56 GMT

FOX, which is scheduled to announce its Fall line-up on Monday, May 18, has put its faith in "" but crushed the hope for "" fans. While "Bones" is getting two seasons order, "Terminator" is officially canceled following two low rating seasons.

The renewal of "Bones" comes on the heels of fierce negotiations between the producer 20th Century Fox and the FOX studio over the show's license fee. There was a time when "Bones" was pitched to other networks that may want to pick up the fifth season. However, as confirmed by creator Cart Hanson via his Twitter, both parties have reached a deal and "Bones" will continue in FOX for season 5 and 6.

May 18, 2009 02:12:24 GMT

The wait is over, "" is officially renewed. A day before the formal presentation regarding the Fall schedule, NBC has announced that there will be a third season of the action comedy starring . The network is expected to make the official announcement on Tuesday, May 19.

However, due to the mediocre rating that it received during the second season, NBC only orders 13 episodes to cut some budget. Also, two staff writers reportedly will be let go and some supporting cast will get reduced time of appearance during the season. Worse, according to EW, a regular actor will be dismissed permanently.

May 16, 2009 07:22:25 GMT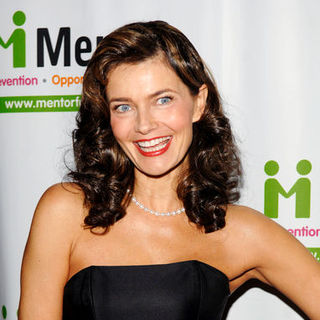 was being implicit when she revealed on Craig Ferguson's "Late Late Show" earlier this week concerning the reason she has been fired from "". But the judge who was the replacement of Twiggy, opens up more to Access Hollywood regarding the real reason she was let go. And it concerns a lot with .

In the "Late Show", Paulina admitted that producers thought she has a big ego. Explaining further what she meant by that, the supermodel said on "Billy Bush Show", "I must admit I was having a little bit of an issue with Tyra being late for every judging. It's six hours later and I feel like I am being told my time is not as valuable as hers. They pointed out that I should shut up and be grateful for the job and that Tyra is really busy."

May 16, 2009 06:42:37 GMT
There are rumors on the street that will star in a TV series developed by Simon Fuller's 19Entertainment. The show is a television drama titled "Santa Cruz" which is being offered to several networks including FOX and HBO. No other details are released, but the series is reportedly in development and that 20-year-old is said to fill in a lead role.

Gaston started off his career in Hollywood at the age of 18 as an underwear model for several brands such as Abercrombie & Fitch, Diesel, Ferre and Armani. Beside modeling, he also jumps into the music business.

May 16, 2009 04:56:23 GMT

The recently-crowned "" winner paid a visit to "" on Friday, May 15 to talk about her victory. At 48, Helen Phillips proved to the world that age does not limit someone from getting slimmer when she lost 140 pounds and became the oldest contestant to win the reality show.

She was welcomed with the song "I Feel Good" and later admitted that she indeed felt good. "I feel like I'm 20. I do," she gushed. then asked her about the heavy past and Helen answered "It was horrible. I was to the point where I wasn't even getting out of bed. I was so depressed it was drawn." And then she went on that 10 and a half hours waiting in line for the audition was the most fulfilling hours in her life.

May 16, 2009 04:22:54 GMT
Coming out of disappointment over her choice the first time around, is back in search for another BFF in the second season of "". MTV has aired a promo of the reality show, presenting more drama, fun, fights and tears.

Through the TV spot, it is revealed that there will be a set of guest stars, some are unlikely. , , and more will show up to help Paris in determining who should be her next best friend. "But because I was fooled last season, I'm gonna push these BFF wannabes to the edge," Paris said.

May 16, 2009 03:20:49 GMT

"" season finale on Monday, May 18 is given a sneak peek of Nathan and Jamie's scene. Nathan is preparing for his departure to join NBA, playing for Charlotte Bobcats. In the official synopsis, it is said that Nathan is released from the Chiefs, and is forced to face Haley and Jamie.

A story arc has been created for Nathan in the next season. A character named Clayton will be introduced as a "young and brash" sports agent who represents Nathan's basketball interest. Clayton, who is in his 20s, will be a close friend, ally, business partner as well as an advisor for Nathan. In the casting call, Clayton is described as "fiercely protective" of Nathan.

May 16, 2009 02:32:58 GMT

The fight for the new Queen throne is given a sneak peek via the just-released "" clip. With the seniors' graduation approaching closer, the Mean Girls are looking for someone to replace Blair and they are challenging Jenny to throw her hat in the ring.

The season finale of "Gossip Girl" is scheduled to air Monday, May 18. Some scoops regarding Jenny's fate in the episode have been thrown out, hinting that she will take the chance to rule the school although reluctantly. Also, she will get an unlikely competition for the queen title from someone who once also "threatened Blair's own ascension".

May 16, 2009 02:06:37 GMT

FOX is putting faith in "". Talks were circulating that the network was close to renewing the Joss Whedon-created show, and now it is officially confirmed that "Dollhouse" will be back for a second season with 13 episodes in order.

It will be included in the fall schedule and fill in the same time slot, Fridays. This confirmation was reported in an updated story by but FOX is expected to formally announce it on the Monday, May 18 presentation.

May 15, 2009 09:30:12 GMT

The CW is likely to give a 'go ahead' for two new pilots, the "" spin-off and the adaptation of LJane Smith's novel series "Vampire Diaries". Should the reports are true, then both series will be included in the Fall schedule.

THR noted that the network has given a thumb up on the staff hiring for both projects on Thursday, May 14. However, it is only the first indication of the full series pick up. The execs previously had watched the pilot of "Melrose" and "Vampire" and reportedly liked them.

May 15, 2009 07:32:09 GMT

Talks are rive on the good chance "" will get for a ninth season pick-up, although nothing has been set in stone yet. Moreover, original cast and are reportedly on board for at least six transitional episodes that may change its direction from single camera to multi-camera approach.

Others reportedly billed to return are , and . However, the three actors' participation in the series will depend on whether or not their other pilots are being picked next week. Faison and Flynn are both involved in ABC's "The Law" while McGinley is tied to CBS' "Back".

May 15, 2009 06:27:59 GMT
Matt wants to move on with their relationship, but Betty faces one final challenge. In the two-hours season finale of "" that airs May 21, is back as Henry, the old flame of Betty who left to marry his pregnant girlfriend and moved out of town in season 2.

In "Curveball", just as Betty agrees to move in with Matt, Henry pays a visit to NYC, forcing Betty to admit she still has feelings for her former fiance. Meanwhile, Betty and Marc wait to see if their YETI editor interviews resulted in actual jobs; Daniel's transformation from playboy to devoted husband makes him a media darling; and Wilhelmina cozies up to Victoria Hartley to find out just what kind of connection Claire Meade has to Cal Hartley.

May 15, 2009 05:08:04 GMT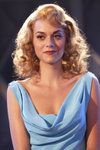 The dismissal of Peyton and Lucas from "" after 6 years of running had set up a roar among fans of the show. But here to provide the truth as well as some insights regarding the reason behind their characters' exit is Peyton's depicter herself, .

In an exclusive interview with , Hilarie wanted to deliver the message that she would never say bad words about "One Tree Hill" and that the decision was based on "adults being good to each other and being kind". She elaborated, "I think everyone was kind of agreeable about the situation. There were a lot of really wonderful conversations. It wasn't a rash decision; a lot of thought, emotion, and kindness was put into it."

May 15, 2009 04:24:11 GMT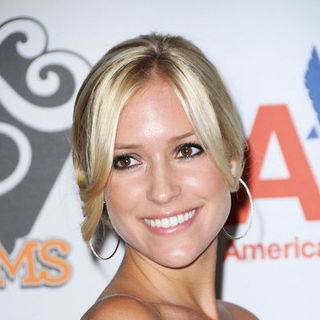 Previously only a whisper, the news about being replaced by "Laguna Beach" rival, , turns out to be true. After the 5th season of "" which is airing on MTV now, Conrad officially signs off as the leading cast and that's when Cavallari steps in.

To EW, Cavallari confirmed that she is going to take over the spotlight starting the 5th season finale that airs May 31. Her first appearance will be on the wedding of and where she got a hold of the bouquet thrown by Heidi. Two things that the 22-year-old emphasized are the fact that it's merely a TV show and that she is way "more" than Lauren Conrad.