July 04, 2009 07:30:04 GMT

Mimi has an addiction to sex and Jack falls into victim. On Friday, July 10, "" will be back with an episode called "Obsessively Yours" where Jack and Veronica try to dissuade a patient from having a risky brain surgery.

When Veronica's former patient Craig returns to Wharton Memorial, Veronica finds his Obsessive Compulsive Disorder and Tourette's syndrome have advanced and become worse than ever. When Craig's wife, Mimi, pushes for an invasive, unproven brain surgery to treat his condition rather than have him undergo therapy in the mental ward again, Jack and Veronica become skeptical of her wishes.

July 04, 2009 06:47:14 GMT

From the time Elena Gilbert starts a new chapter in her life through meeting a mysterious boy to finding the danger in befriending him, the extended trailer of "" has it all. Besides, the newly released footage brings up clearer plot and conflict that come along with the arrival of Damon.

Elena has always been a star student - beautiful, popular and involved with school and friends. As the fall semester begins, Elena becomes fascinated with mysterious new boy in school, Stefan Salvatore, and she has no way of knowing he is a centuries-old vampire.

July 04, 2009 04:32:46 GMT

A new and vintage promo of "" is aired on Disney Channel. A family of Alien has landed on Waverly Place and only one human can stop them. The episode, which has no official synopsis or title yet, is slated to air on Friday, July 10.

The new episode is part of the summer-long program for the series which will have its TV movie premiered on August 1. "" chronicles the journey of the Russo family while vacationing in a Caribbean resort. Alex accidentally wishes her parents to have never met at the first place, jeopardizing the three siblings' existence.

July 04, 2009 03:38:53 GMT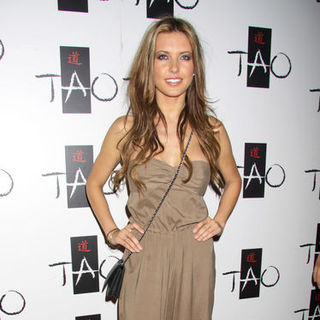 's project outside "" is shaping up with the announcement of a title and casting news. The tentative title given to her MTV show which is also dubbed 'reality' is "The Colony". Shooting will begin in August and the producers are looking for a bunch of people to be Audrina's new circle of friends.

"The show is currently casting for Audrina's new BFFs," a source told Star Magazine. "They have chosen a girl pursuing a music career. The others will also have some sort of artsy interest." Audrina in fact, gets a say in choosing which people deserve to be her new friends. "She wants to make sure they find people she actually wants to get to know," the source added.

July 04, 2009 02:50:53 GMT

For fans who fail to get a hold of tickets to 's memorial service at Los Angeles' Staples Center, staying at home and watching it through TV can be an option. TV networks are on standby mode to broadcast the remembrance on Tuesday, July 7 live.

E! said on Saturday, July 4 that it will carry live and stream online the memorial service starting at 10 A.M. PT. The broadcast will be available live at anywhere in the world where E! can be seen. Music channels like MTV, VH1 and VH1 Classic meanwhile, will start broadcasting at 1 P.M. ET.

July 03, 2009 09:11:26 GMT
A short but rich-in-meaning promo for "" season 2 is released. Jackson 'Jax' Teller () is challenging his stepfather Clarence 'Clay' Morrow () in a head-to-head race on top of the Harleys.

The rift between Jax and Clay has been one of the major issues in the fist season. Jax is the son of John Teller who was the creator and actual owner of SAMCRO. After John's death, Jax's mom Gemma married Clay who later became the president of the motorcycle club. Discovering his father's old journal, Jax found out the original manifesto of SAMCRO and the friction between him and Clay began from there.

July 03, 2009 07:56:22 GMT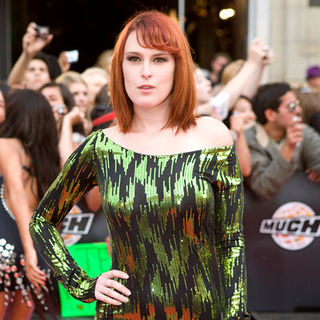 is expanding her TV experience by guest starring in "". The CW confirms the casting report to , informing that Rumer will play an outspoken lesbian named Gia in at least one episode.

In the casting call, Gia is described as "Punky, cute, lesbian. Not afraid to speak her mind. A little bit of a spitfire." Rumer will be sharing scenes with Michael Steger who plays Navid, who plays Adrianna and who plays Silver. This group of people will be working on the school's paper, Blaze News.

July 03, 2009 06:54:30 GMT

Disney Channel's Summer of Stars program continues in July. The new promo for the seasonal event reveals what TV shows will be coming on screen this month, and which movies are getting its TV screening.

Coming this Saturday as part of the movie night is Oscar-winning animated film "". Disney's Original Movie "Another Cinderella Story" which is starring will take over on July 11. TV series "", "J.O.N.A.S!", "", "" as well as "" will come up with new episodes throughout the month.

July 03, 2009 04:45:25 GMT

Newly coupled dancers, Karla Garcia and Vitolio Jeune, have to swallow bitter pills of elimination when the judges of "" decided that it was time for them to go. Karla and Vitolio were in the bottom three along with the couples Kayla Radomski-Kupono Aweau and Jeanine Mason-Phillip Chbeeb.

During the solo effort to get a second chance, Karla danced to 'Blackbird' by Dionne Farris but Head Judge Nigel Lythgoe said the Jazz/Contemporary dancer did not ooze the star quality that they thought she possessed at the beginning. Meanwhile, Vitolio did a routine to "Here Comes Goodbye" by . Nigel said the Contemporary dancer offered nothing but his presence.

July 03, 2009 03:27:56 GMT

To preserve 's legacy, FOX is planning to air "" episode where the King of Pop contributed a voice. On Sunday, July 5 at 8/7c, the network will re-run "Stark Raving Dad", the first episode of season 3 that originally aired in September 1991.

Michael voiced the character of Leon Kompowsky, an overweight brick-layer whom Homer met during his stint at Mental Institution. Leon made Homer believe that he was Michael Jackson. Not recognizing the famous name, Homer brought Leon home to Springfield where many had anticipated the arrival of the star.

July 03, 2009 02:27:25 GMT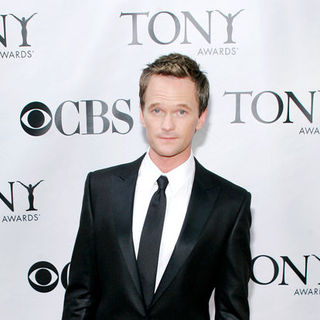 After being "in talks" to be the host of Primetime Emmy Awards this year, is now officially on duty to lead the event on Sunday, September 20. Sources are telling EW that the "" star has signed the contract.

No statement is made yet from Academy of Television Arts and Sciences, but a formal announcement is expected to be made "early next week". The annual event, which enters its 61st year, will be held at Los Angeles' Nokia Theater and broadcast live by CBS. The nominations, meanwhile, will be revealed on Thursday, July 16.

July 02, 2009 09:25:35 GMT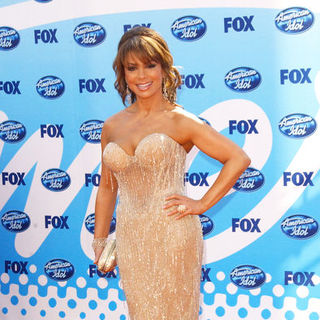 Art imitates life, is to play a judge on a new Lifetime original series "". Abdul, who is serving as one of "" judges, will start filming her part next week and have her episode aired in September.

"I am very excited to guest star on Drop Dead Diva," Abdul stated. "All of the people are extremely talented and it's a charming, wonderfully written new show."

July 02, 2009 08:27:55 GMT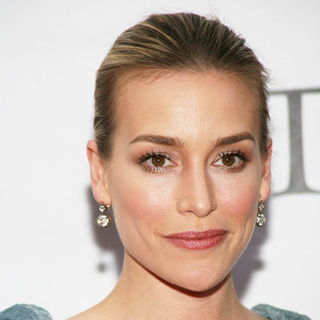 is crossing the bridge to TV world by snapping up a lead role in USA Network's new spy thriller. Titled "", the original series by the cable network will put Perabo in the position as a CIA trainee named Annie Walker.

In taking the role, the "Coyote Ugly" actress has to learn to speak 6 languages because her character has the ability to do so. Besides, Annie is a character that excels at anything she does. According to The Hollywood Reporter, Walker joins the CIA while still reeling over a mysterious ex-boyfriend who appears to be of particular interest to her new bosses. She vows never to let herself be hurt again, but that proves to be a tall order.

July 02, 2009 07:26:23 GMT

Relatively young contestants are gathered for the 11th edition of "", with the oldest one being 41-year-old. Twelve strangers with different personalities will have to stand each other when they live under one roof for a number of days. A 13th mysterious guest will be added later to give an advantage to one of the cliques.

This time the House Guests will learn that they will be 'kickin it old school' way, high school to be exact. They will be shocked to learn that they will play the game in one of four familiar high school cliques - popular, athletes, brainiacs and off beats. They will compete for food, safety from eviction and luxury prizes as part of their clique.

July 02, 2009 06:30:31 GMT
The CW has given the first look into "" season 7 through a promo for its new time schedule. In midseason, the drama occupied the Monday 9/8c slot with the lead in from "". But this Fall, "Hill" will be the Monday starter at 8/7c.

The promo did not only give information on the new time, but also what kind of story will be brought up. With the official departures of and , the drama is focusing the spotlight to Brooke and Julian. In the promo, Brooke is heard uttering the "I love you". A recent scoop from E! Online suggested that Brooke and Julian indeed will "last" on the series, while Lucas and Peyton are goners.