October 15, 2009 08:26:03 GMT

Lily's extended family will be exposed more on "". After casting Chris Elliott to be her estranged father, the show signed "Gilmore Girls" actress Marion Ross to be her grandmother. TV Guide said that the character named Rita will appear in November 23 episode titled "Maple Swirls" which celebrates the Turkey Day.

Lily and her friends visit her grandparents who have been plagued by Elliott's Mickey aka their son. Rita and her husband are hosting a Thanksgiving dinner. There is still no word on who will be the grandfather.

October 15, 2009 07:28:01 GMT

One more ill-minded case is brought to the table on "". In "Cradle to the Grave" which is airing October 21, the team hunts a suspect who impregnates young women and has them give birth before murdering them. Guest cast include Hallee Hirsh, Jayne Atkinson and Erik Sundquist.

On related news, the first look of as a rock star accused of a murder has been shared below. The investigation for the episode airing November 11 is revolving around vampires. The husband of singer filmed his part last week and wrote on his Twitter, "My goth side is dormant now, although the eyeliner traces remain."

October 15, 2009 06:17:12 GMT
will come in between two old rivals, and Evander Holyfield. The two heavyweight boxing champions are the guests of "" on Friday, October 16, Harpo Studio announced on a press release. The episode will be broadcast live from the Chicago studio.

Tyson infamously bit off a part of Holyfield's ear in a 1997 rematch. Tyson was disqualified from the World Boxing Association title and has not met Holyfield face-to-face since. The appearance on "Oprah" which is dubbed "Mike Tyson Returns" would be the first for the two to speak to each other after the incident.

October 15, 2009 04:32:31 GMT

The promotional pictures of 's return to "" have been released. The pics are taken from the "Cahuenga" episode which is airing on November 17. According to the refurbished series' regular, , Locklear's Amanda Woodward is now involved in the publicity world, meaning she will cross path with Cassidy's Ella Simms.

After a few "no"s, Locklear finally said "yes" to reprise her vixen role last month. Executive producers Todd Slavkin and Darren Swimmer said in a statement, "Heather's involvement in the show is something we've been working on for some time as we couldn't imagine creating and producing this show without the iconic character's inclusion."

October 15, 2009 03:58:41 GMT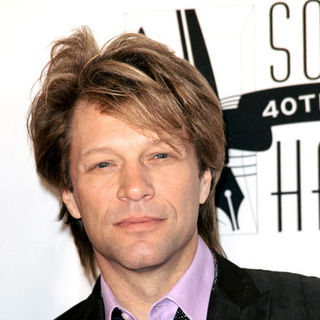 In a new breakthrough, NBC has hired a particular artist to be featured prominently for two straight months. is selected to be the first "artist in residence" to appear in several shows by NBC Universal including Bravo TV. The deal means that the singer will not show his face in other shows by other networks.

Jon agreed to do the exclusive appearances as he is in need to shake the conventional way of promoting a new album. He and his band will release "" on November 10. "Of course you usually try to be out there everywhere, when a new album is coming out," Jon told NY Times. "So we have to sacrifice certain shows and relationships. We hope this doesn't jeopardize any of them. But in a shrinking media environment, you have to kind of reinvent the wheel."

October 15, 2009 03:16:34 GMT

Sunglasses, a wedding dress and a hallway mess, "" will be one confusing episode next week. In a shocking reversal of roles, McKinley High's cool kids are dethroned in an "icy" fashion, and that means throwing a glass of icy drink right on the face.

Meanwhile, Will composes a mash-up for a very special occasion after inspired by the students and Sue shows off her softer side. The episode entitled "Mash-Up" is airing on Wednesday, October 21.

October 15, 2009 02:44:27 GMT
Not enough footage has drawn "" to hang up soon. The situation behind the production has forced the crew to stop filming the Gosselin family until a decision is made by a party, namely . The father of eight has banned cameras from entering his property and filming his kids because, as he told earlier this month, they could be "detrimental" to them.

With only a few new footage left, TLC can only manage to live it up to mid/late November. The network, according to E! Online, has confirmed this ending although no official statement has been made yet.

October 14, 2009 08:42:11 GMT
The battle of the networks to win 's new comedy ended with a victory on ABC's side. After the news about the new show broke out yesterday, THR reported that the Alphabet could have struck "the richest deal so far this development season" with the single camera project.

It was NBC that came neck to neck with ABC to land the show as their property. NBC had the advantage of being the home of Perry's last comedy series "Friends" but ABC apparently has stronger number in the offer. The deal is still being finalized and reportedly will carry series-size penalties both to Perry and the producing studio, Sony TV.

October 14, 2009 08:14:53 GMT

After four years on television, the producers of "" are giving the show a jolt it very much needs. According to E! Online, there will be a major death which scenario is still in the works. Two things about which character will meet an unfortunate path are: it's a male and he's one of the original cast.

The average rating for "Heroes" has been steadily declining since its second season in September 2007. The show which is not exactly cheap to make is down 34 percent from last year's average rating and 47 percent lower than the second season's.

October 14, 2009 07:12:05 GMT

The long-awaited kiss between Clark and Lois will finally be happening on "" episode "Crossfire". Several promo pictures from the October 30 episode have just been released and one of them particularly strikes. Lois is taken in the arm of Clark and they lock lips while still in the Daily Planet office.

This kissing scene may either be the real deal or a dream sequence. According to the episode's synopsis, Lois asks Clark to help her land a job as an on-air television host, but the two are shocked when the station wants to hire them as a team. Curiously, Lois and Clark will also be shown in this Friday episode engaging in an .

October 14, 2009 06:29:26 GMT
In celebration of the imminent Halloween, "" employs a story revolving around the festivity. In "Code of Conduct", the NCIS team discover that a Marine known for his practical joke is found dead on the Halloween Eve. They think that the victim's pranks may contribute to ghoulish retribution. Also, Ziva tries to adjust to her new role on the team.

Unlike the original series, "" will not pick up a ghostly storyline. Instead, the episode called "Killshot" follows the investigation of a United States citizen of North Korean descent murder. The secrets to classified software are thought to be lost until NCIS uncovers a suspect from Director Vance's past. Through the promo, it is revealed that aka Abby in "NCIS" will make a cameo.

October 14, 2009 04:59:05 GMT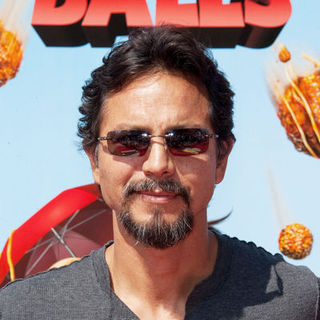 Jumping from "" wagon, has landed on ABC's new comedy "". He will be one character who has frequently been mentioned in the series but has not shown his face just yet. Bratt is none other that Gloria's ex-husband and the father of Manny Delgado.

This can only mean that Bratt's character will be in direct competition with 's Jay Pritchett. In the show, Jay marries the much-younger Gloria and helps raises the only child from her previous marriage. Gloria in fact has been raving on her ex's physical abilities while Manny talks about how he admires his dad. There is no date mentioned in THR's report about the casting but Bratt is only confirmed for one episode so far.

October 14, 2009 04:28:22 GMT

The first stage of Chuck's seduction is teased in a just-released clip of "". Blair shoves her boyfriend to seduce the openly gay Josh who happens to be the NYU's head of freshman affairs responsible for picking who will give the important toast. Appearing as Blair's competition would be Vanessa who is hoping to finally win her mother Gabriela's approval.

This would be the episode where Chuck kisses another guy. Neal Bledsoe, a relatively unknown actor, was cast as Josh. Bledsoe told EW in an interview that despite being manipulated by Blair and Chuck, his character has "a very unexpected and darker motivation about it."

October 14, 2009 03:32:55 GMT
There's a new sneak peek to "" episode "Black Swan" which is airing this Thursday, October 15. The third clip from the episode is focusing on Dr. Olivia Benford's conversation with Dr. Bryce Varley. Olivia struggles to accept Bryce's suggestion that a patient's flashforward holds the key to a correct diagnosis and treatment.

Prior to the release of this one, there were two others posted on ABC.com. Both of them are about Demetri and the mystery of why he did not get a vision while anybody else did during the global blackout. Knowing that he would be murdered with three shots to the chest, Demetri is going rampant at drug dealers.

October 14, 2009 02:48:19 GMT

It is now confirmed that Jake Pavelka would be "" of season 14. During the deliberation night of "" on Tuesday, October 13, host Tom Bergeron took some time to announce that Jake is officially the one vying for a true love among a dozen plus women on the dating reality show.

Jake was a contestant of "" season 5 who did not get picked by Jillian Harris. Since his occupation is a commercial pilot, the new season will be subtitled "On the Wings of Love". He will begin shooting in November for the premiere in January 2010.