November 05, 2009 02:41:06 GMT

Yes, will make fun of the MTV Video Music Awards infamous incident in September when rudely interrupted her acceptance speech. A short video has been released via MTV to promote Swift's hosting duty on "" this Saturday, November 7.

Greeting the audience as the host, Swift is accompanied by the variety show's regular who is apparently on the phone. After Swift finishes her line, Hader says, "Whoops, Kanye West just called. He thinks Beyonce should host instead. Funny joke, right?" Swift makes no comment, only whispering to herself "Wow".

November 04, 2009 09:37:03 GMT

's high-heels almost caused her an embarrassment on national television. The singer actress was the guest of "" on Tuesday, November 3 night and she took a tumble down the steps, nearly falling to the floor upon her entrance.

The little incident has since become overrated with some media outlets reporting she was probably drunk during the appearance. Carey has had difficulty since the very first second she came to the stage. Taking an effort to look down in the first almost-fall, she was ignorant of the next step to greet the studio audience. Nevertheless, Carey took it lightly and joked that she did it on purpose to keep from being nervous.

November 04, 2009 08:20:39 GMT

"" very special episode of threesome which is scheduled to air on Monday, November 9 is under threat of not being aired. The Parents Television Council (PTC) has released an open letter to The CW that they are objecting to the idea of such scene. They claimed such moves are "reckless and irresponsible".

" 'Gossip Girl' routinely depicts teenage characters engaging in promiscuous and consequence-free sexual behavior, and that's bad enough," PTC president Tim Winter wrote. "But will you now be complicit in establishing a precedent and expectation that teenagers should engage in behaviors heretofore associated primarily with adult films?"

November 04, 2009 07:00:07 GMT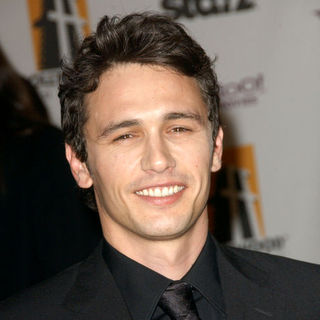 A feature film star going to soap opera, will hop on one more wagon to star on "". Entertainment Weekly has reported that he will follow up his "" stint with a guest star appearance on the primetime Emmy Award-winning comedy. Unlike in the soap drama, his appearance on "30 Rock" is likely a one-time stint.

NBC has not given its official statement regarding the casting but EW has provided a bit of information on how he would incorporate to the story. An insider said that Franco will play himself and he will be involved in a "faux romance" with 's Jenna, a courtesy of their respective agents.

November 04, 2009 06:13:29 GMT

Viewers have met the Aliens on the pilot of "" and ABC has teased what the rest of the first season brings. Through the one-minute preview released at the end of the November 3 episode, all sorts of chaos as well as improvement on Earth start to take shape with some standing against the aliens infiltrating the government.

Erica and Father Jack, having quickly determined they're both against the arrival of the Visitors, suddenly find themselves being tracked by a "Seeker" from the V's. Chad, thinking he blew it for 80 million viewers with his exclusive first interview with Anna, looks to pick himself up and so becomes more investigative in his next newscast; and Dale Maddox's wife and law enforcement begin questioning Erica about his whereabouts.

November 04, 2009 04:34:48 GMT

A few hours before the first volume hit the stores in United States, "Glee: The Music Vol. 2" is announced coming on December 8. The second installment of tracks featured on the FOX's musical series "" season 1 will contain 17 tracks like its predecessor.

The tracklisting which has just been released contains both solo and choral covers of popular songs such as 's "True Colors" and 's "Smile". There is also another song called "Smile" which is actually a cover of Charlie Chaplin's classic sung by in the show.

November 04, 2009 03:24:44 GMT

NFL Hall of Famer Michael Irvin is the one taking the exit from "" this week. The number of votes from the audience did not help to crank up the score he received on Monday, November 3 performance. Ironically, his solo Foxtrot earned him 23 points out of 30, his best score during the entire season.

Together with his partner Anna Demidova, Irvin earned praises for his smooth Foxtrot. Len said it was brilliant while Carrie Ann branded it "gracious and fluid". Michael and Anna also participated on the group dance, the Paso Doble. With , Mark Dacascos and , Irvin added 24 to his total number.

November 04, 2009 02:53:18 GMT

The CW releases a clip of "" where Brooke tells Haley that she might be with a child. While handing out Haley's stage comeback outfit, Brooke comes clean with her fear that Julian may not take the baby news well. Haley thinks otherwise and suggests that Brooke get it checked to doctor.

The synopsis released by the network for the November 9 episode suggests that the news threatens Brooke and Julian's fairytale romance. Besides, the situation will be much complex than it appears. The preview released on Monday, November 2 reveals that a crying Alex is pleading Julian to come for her.

November 03, 2009 09:06:00 GMT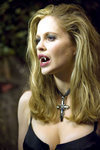 Queen of Louisiana Sophie-Ann may not be the only lesbian on "". After creator Alan Ball projected his thought of having other characters to have a same-sex relationship, actress has stepped forward to express her willingness to participate in that storyline.

Bauer plays Pam the sidekick of Eric and the screener of Fangtasia. Ball said he thinks Pam has a "lesbian vibe", explaining further, "I don't know that that's all she is, but she certainly does seem to appreciate the women."

November 03, 2009 08:02:58 GMT

After three weeks of break, "" will be back for a new episode which preview has been shared. This time around, Miley promises Lilly that she would be home to celebrate her birthday. Trouble starts when the plane she's suppose to ride on is canceled at last minute.

Miley must find a way to keep her promise, even if it means getting help from unlikely fans of Robby Ray. Meanwhile, Jackson is tired of hearing Lilly whine about Miley's absence, so when Rico arrives with two tickets to a basketball game, he gladly accepts.

November 03, 2009 07:26:51 GMT

After months of speculation and talks, TNT finally is harboring "". The show that was dumped by NBC even before it kicks off the second season will restart the whole show under the new roof. TNT plans to have it on Tuesdays at 10/9c with the very first episode in season 1 airing on January 12.

In the airing right which was obtained from Warner Bros Television, TNT additionally gets the exclusive right to air the six episodes that have been shot for the second season. Whether the cable will order more episodes for the second season will have to depend on how it is performing in the rating.

November 03, 2009 06:58:12 GMT

A written excerpt of telling her side of story regarding the domestic violence done by her then-boyfriend has been unveiled. Sporting a new hairstyle, the Barbadian singer will do a one-on-one interview with Diane Sawyer on "" this Thursday, November 5.

"This happened to me. ... It can happen to anyone," Rihanna said in answer to one of Sawyer's questions. She later on admitted that Chris was indeed her "first big love", the fact that made the whole coping up situation difficult. The interview will also be aired as part of news magazine, "20/20" on Friday night.

November 03, 2009 04:58:43 GMT

How will incorporate with Howard Wolowitz's fantasy has been teased through a photo released by USA Today. "" geek will share the bathtub with Sackhoff's character, drinking white wine and soaking in bubbles.

The episode where the "" star is guesting would be "The Vengeance Formulation" which airs on November 23. Howard is unsure what to do with his new girlfriend Bernadette, so he discusses it with the guys. However, talking with his friends only makes him take wrong turns.

November 03, 2009 04:33:09 GMT
This season alone, "" has gone through a boy-on-boy kiss and an erotic film scene but next week, the show will explore a threesome. There is no word yet which characters will be involved in the three-way sex since the actors refuse to reveal whether they are one of them.

aka Blair previously said, "We're all in college now, so we can definitely push the limit with the sexuality, which is fine by me. I sort of make the kiss happen. I can tell you that much, and that's it." meanwhile was a little more generous, spilling "I would imagine it's going to involve at least one boy and one girl."

November 03, 2009 03:43:30 GMT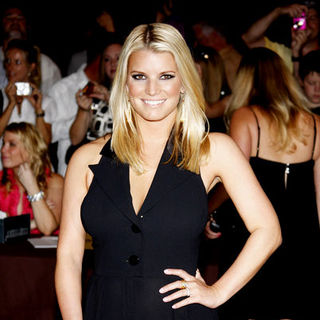 The fact that 's "" character has been written off is pissing her sister . The older Simpson wrote on her Twitter, "CW catching up on MP. who writes this crap?i have had bad scripts to work with,but this?thank God my sister is amazing and got you some press."

Ashlee is canned from "Melrose Place" after starring in the new series for several episodes in season 1. When the show was promoting its season premiere, her character Violet was made one of the regulars. Jessica had been keen on promoting the show while Ashlee was still attached, reminding her Twitter followers to watch it on Tuesday nights.