February 19, 2009 05:07:10 GMT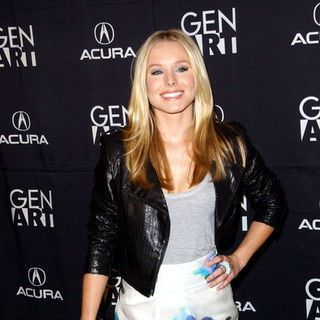 From "Veronica Mars" to several feature movies, is finally back on TV through "" although briefly. This guest starring role will reunite her with "Mars" creator Rob Thomas and several old faces on the show that brought her to wider fame.

Kristen herself did the favor of spilling the details at Miss Sixty during Fashion Week. She told E!, "I'm about to guest star on Rob Thomas' new show, called Party Down. It's on Starz...a lot of old Veronica Mars people are on it and some really cool comedians like Adam Scott."

February 19, 2009 04:28:45 GMT
The mystery of John Locke's death will be revealed in the next episode of "". In "The Life and Death of Jeremy Bentham", Locke's fateful mission off the island as Jeremy Bentham is revealed. The episode will air February 25 as the seventh episode of the season in place of this week's "316". Both were written at relatively the same time but producers thought it would be "cool" to switch them.

In several on-set photos and spoilers released back in 2008, it was revealed that there will be the re-appearance of Malcolm David Kelley aka Walt. The son of Michael shares a scene with wheel chair-bound Locke at a school. aka Ben also spilled, "The writers would say that Walt ... left the island at a time that wasn't key. It's not just about the six who left; it's about when and how they left."

February 19, 2009 03:35:21 GMT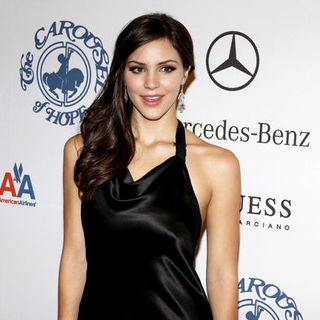 One more "" alum joins "" for a guest starring role. In an exclusive report, dished out that fifth season runner-up is to appear in an episode of the crime drama, doing what she does best, singing.

The episode where she will be a singer, is scheduled to be aired in April. No other details included. This would be the second experience for McPhee in appearing in a prime-time series. In 2007 she made a cameo as herself in an episode of "".

February 19, 2009 02:43:21 GMT

The first three finalists of "" season 8 have been picked. In a live result show on February 18, host announced that 24 million votes had been cast the day before and three had gained the most (highest male vote-getter, highest female vote-getter and next highest vote-getter). They are Alexis Grace, Michael Sarver and .

Alexis sang "Never Loved a Man" by and was deemed "the best one so far" by Simon Cowell. Michael, the oil rig guy, gave his rendition of 's "I Don't Wanna Be" while Danny who performed the last, delivered "Hero" by . All three secure a stool in the Top 12 and therefore will be back performing as finalists on Tuesday, March 10.

February 18, 2009 09:02:04 GMT

A new character will be added to Tara's alter ego in "". The character who suffers multiple personality disorder will not only have three but four different personas which reportedly will be teased in the end of next episode. Writer Diablo Cody said, "There may be other alters."

Outside her true self, Tara who is played by , has possessed three personalities which are suburb housewife named Alice, beer-gulping male named Buck and a wild and pot-smoking teenager named T. The additional personality is not yet revealed though whether it will be a female or male.

February 18, 2009 07:43:43 GMT

Gibbs and the team will be assisted by a local sheriff in their new case. Next week on "", the death of a NCIS agent leads Gibbs and Tony into the desert to locate a woman who holds the answer to the mystery.

Lance Henricksen from "Millennium" guest stars as Sheriff Clay Boyd while Mira Furlan ("", "Babylon 5") does the favor of filling the role of Dina Risi. Called "South by Southwest", the episode airs February 24 and features the song "Tomorrow Still Comes" by Will Dailey from the upcoming NCIS Soundtrack.

February 18, 2009 06:46:29 GMT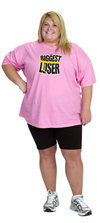 Shanon from the Pink team is voted out of "" Couples edition season two. She is the contestant who fights alongside her mother Helen. Their combined lost weight was the lowest in the round, amounting to only 9lbs or 1.99% which is 0.30% lower than team Purple, Kristin and Caty.

Initially all the other teams want Helen to go home but after a lengthy discussion, Shanon said that she wanted her mother to stay. The other grant their wish and sent home Shannon who has lost 45 pounds during the competition. Since leaving the show, she has shed a few more pounds and now weighs 198lbs.

February 18, 2009 06:09:50 GMT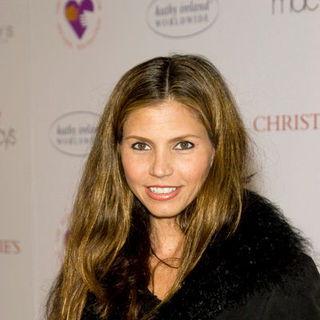 "Buffy the Vampire Slayer" alumna is heading for a guest starring role in "", reports exclusively. She will play a character named Mink who is a skydiver.

Her episode will air later this season, titled "Descent of a Man". TV Guide quotes sources as saying that the actress' contribution to the show was "fun and memorable". No other details are released.

February 18, 2009 04:32:25 GMT

How exactly Edie Britt will be out of frame from "" is finally revealed. Warning, spoiler ahead. The character played by Nicolette Sheridan will leave the show by being killed off, suffering from the jolt from a power line.

National Enquirer is the first to report this and no confirmation from the studio is given yet. Edie is said to experience a 'final destination'-kind of syndrome, surviving a car crash only to die from a live wire moments later. The episode will be aired in April.

February 18, 2009 03:22:35 GMT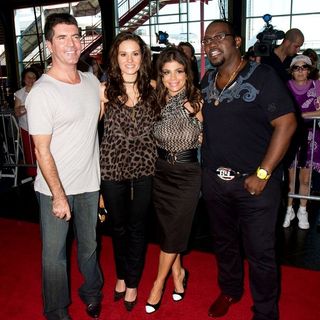 The first live "" in season eight has begun and this would be the first live appearance of Kara DioGuardi, who is added as the fourth judge starting this season. Twelve out of 36 contestants who got through take the stage to perform before the judges. The theme is rather broad: any songs that have entered the Billboard Hot 100 chart, no marginal year.

Before the show begins, gives an advice to the singers who line up on the stairs. She says, "You know what? This is all your dream, right? You gotta hit that center stage and make magic happen in a minute twenty seconds, and if you don't? Look to the right, look to the left, whoever is better, you're gonna go home! It's a tough, tough, kind of a season this year."

February 17, 2009 09:10:11 GMT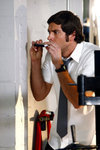 Chuck will do anything for his best friend and when Morgan approaches him to spy on Anna, he gives in. In "", the Triad must be convinced that Morgan is not a threat, just a loser stalking Anna and it will be a duty for Chuck.

As a consequence, Morgan, not knowing how close to death he just came is hurt by Chuck's actions. Chuck, along with Sarah and Casey, is sent to discover his connection to a dangerous gang. Meanwhile, Jeff and Lester try to convince Ellie and Devon aka Awesome to hire their band Jeffster! for the wedding.

February 17, 2009 08:18:01 GMT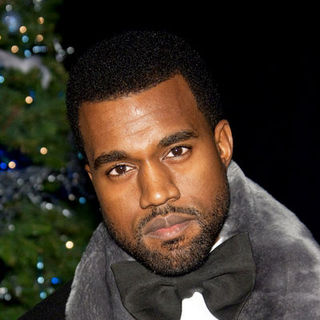 Continuing the tradition, is set to take center stage of "VH1 Storytellers" where musicians perform and tell the stories behind each song. He had appeared before a selected audience on Friday, February 13 at Los Angeles' Sony Stages and his taped segment will be aired on VH1 Saturday, February 28 at 9/8c.

It is an hour long show that chronicles West's account on the songs in his latest-released album "". He also did the favor of singing his past hits while giving an intro to each of them on what inspired him to write.

February 17, 2009 07:18:29 GMT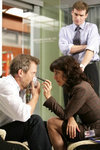 House hides something from his colleagues and is forced to tell the truth after he is found not breathing. In the next episode of "", Cuddy and Wilson suspect something is wrong with House when he starts acting way too nice. When they discover the shocking answer, they must face the prospect that House may be changed forever.

Meanwhile, the team encounters a teenage boy who collapsed from severe pelvic pain after playing basketball. Tests reveal the boy has genetic mosaicism, or both male and female DNA, and the boy's parents inform House and the team that the boy is unaware of his condition. They consciously chose a gender for him when he was born and raised him accordingly, never telling him about his unique condition. However, when his condition worsens and his life is threatened, the parents wonder whether they made the right decision.

February 17, 2009 06:53:42 GMT

It has been a burning question on what motive does the adoptive father of Claire hold in between the heroes and the villains. Finally the truth of Noah Bennet's nature will be exposed in the next episode of "".

While being held hostage, HRG is subjected to Matt Parkman's unique brand of interrogation, revealing how he became involved with Nathan's government plot to capture those with abilities. Meanwhile, Matt's discoveries bring Peter face-to-face with The Hunter (guest star Zeljko Ivanek).

February 17, 2009 06:19:07 GMT

The first promo of Disney's original movie "" has been given out. Putting two uprising starlets, and , as the lead characters, the TV movie is set to debut on the channel on June 19.

Lovato plays a royal named Princess Rosalina who is threatened by an evil dictator aiming to take control of her country. She is whisked away and placed into the Princess Protection Program, a secret agency that watches over imperiled princesses around the world. Mason, an agent with the program, hides Princess Rosalina in his own home where, with the help of his daughter Carter (Gomez), she adopts the cover of an ordinary teen named Rosie.