May 12, 2009 09:24:33 GMT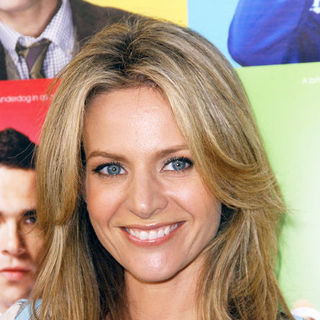 In anticipation of the imminent premiere of "", FOX has arranged for a special screening of its pilot in Los Angeles. On Monday, May 11 the first episode was screened at Santa Monica High School and many of the musical series' stars came up in support.

A bunch of the main cast such as , , , and were all present and some of them posed for the photographers with the "Loser" sign on their head. Also popping heads for the celebration were supporting cast such as Patrick Gallagher and .

May 12, 2009 08:15:02 GMT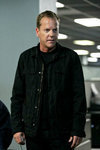 The clock has returned after a full spin, "" will end the seventh season on Monday, May 18 with a two-hour finale. "Day 7: 6:00 AM-7:00 AM" and "Day 7: 7:00 AM-8:00 AM" 2-hour season finale episode airs on FOX starting 8/7c.

After 22 hellacious hours underscored by the loss of innocent lives, the evil betrayal of Tony Almeida, the First Gentleman's kidnapping and shooting, a vicious siege on the White House, heroic sacrifices, a conspiracy, exposure to a lethal pathogen and an unthinkable bio-weapon attack, Jack Bauer reaches an emotional breaking point as this remarkable day reaches its climactic conclusion.

May 12, 2009 07:41:47 GMT

and Cheryl Burke once again received a perfect score of 30 on "". The new set of score is particularly critical since the couple is in the semi-final round along with three others, Ty Murray - Chelsie Hightower, - Mark Ballas, and Melissa Rycroft - Tony Dovolani.

Each of the pairs had to dance twice, a ballroom piece and one Latin style. Gilles and Cheryl picked on Waltz as their ballroom choice, dancing to ' "Come Away With Me". In the rehearsal, Cheryl brought in Jonathan Roberts to teach Gilles on how to be a classy man dancer using the concept of 'frame and picture'.

May 12, 2009 06:47:19 GMT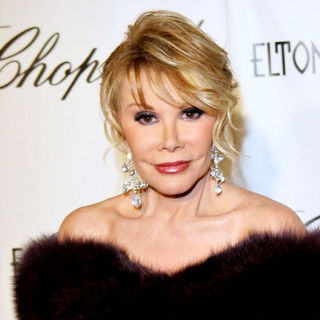 Fresh from being named the second winner of "" celebrity edition, ' star meter is quickly rising high. She has been tapped to star in a new show by TV Land called "How'd You Get So Rich?".

Premiering on Wednesday, August 12, the series will span for 6 episodes with 30 minutes each. Joan will host it, visiting the homes of millionaires and ask them the essential question on how they made money in the most interesting ways.

May 12, 2009 04:44:02 GMT

"" could wrap up the sixth season with a tragic ending. In the preview released for the May 18 episode titled "Remember Me as a Time of Day", unconscious Peyton is brought to the ER by Lucas who got his hand bloody.

The official synopsis is read: "The season finale finds favorite characters' lives about to change forever. Nathan is released from the Chiefs, and is forced to face Haley and Jamie. On the eve of Peyton's delivery, Lucas and Peyton receive a surprise visit from Karen (guest star ). Dan is on death's door, while Brooke and Victoria prepare to re-launch Clothes Over Bro's."

May 12, 2009 03:58:08 GMT
, the overnight singing sensation from Scotland, appeared before via satellite from her home on Monday, May 11. Among the questions asked by the host are how she's feeling being famous and whether or not she's really getting a makeover.

Regarding her fame after the audition of "", Susan said "It all takes a bit of time to take in. I mean, these things have happened so quickly. It's pretty awesome." She added, "I think change is always very hard to come by at first, but I'm really enjoying it, enjoying every second of it. It's like a dream come true."

May 12, 2009 03:01:43 GMT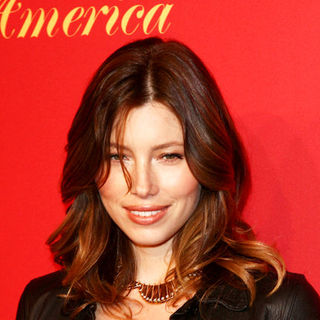 Not only did tickle out laughter from the audience of "" when he sang "Motherlover", but he also impressed his girlfriend, . "I think he just killed it," the actress told Extra. "So good."

In the Mother's Day celebration edition, "SNL" put Justin in a sketch where he, along with posed as duo D*** in a Box singing "Cos I'm a mother lover, you're a mother lover, we should f**k each other's mothers." Biel happened to be on the set when the skit was happening.

May 12, 2009 02:25:55 GMT

"" will momentarily sign off from updating the scandal of Upper East Siders after Monday, May 18 episode. But before that, Blair and Chuck will heat things up with their complicated relationship that reaches the level of "tell me you love me".

In the episode called "The Goodbye Gossip Girl", Gossip Girl decides to liven things up at the Constance Billard and St. Jude's graduation by sending out a shocking and damaging email blast in the midst of the commencement ceremony, stirring Serena to come up with a plan of attack.

May 11, 2009 09:42:43 GMT

The era of New York City has been wrapped up last week, it's time for "". A new set of rich socialites living in Garden State, New Jersey let the world know how it feels to live like them. It will premiere tomorrow, May 12 at 11/10c on Bravo TV before taking regular slots every Tuesdays at 10/9c.

Jacqueline Laurita, Teresa Giudice, Danielle Staub, Dina Manzo, and Caroline Manzo are the line-up of the reality show. The series follows them as they live lavish lifestyles and deal with all the drama that money can buy.

May 11, 2009 09:11:03 GMT

Third time's a charm, brings back the laugh to "" on Saturday, May 9. Beside mocking his own music and relationship with , he did a music video called "Motherlover" with the show's regular .

In the music video which is in line with Mother's Day, Justin stars as a twisted son who is in love with Andy's mom and vice versa. guest stars as Andy's mom while poses as Justin's mom.

May 11, 2009 08:31:35 GMT

Two television personalities are going to team up for a whole new reality show that will make American people healthier. "The Naked Chef" from Britain will star in a new unscripted series which is produced by 's production house and scheduled to air on ABC.

The mission is to bring about healthy eating habits to the locals at some areas Stateside. This was loosely based on the project that Oliver did for school canteens in U.K. He set up a 2005 series called "Jamie's School Dinners" where he strove to improve the health of kids at school through a careful watch of their nutrition and observation of their canteen lunch.

May 11, 2009 06:40:05 GMT

There will be a two-hour event on Sunday, May 17 for the last two episodes of "" season 5. "Everybody Says Don't" airs first at 9/8c, followed by "If It's Only in Your Head" at 10/9c.

In "Everybody", Gaby runs into an old acquaintance who's lost everything, Lynette is upset with Tom for his latest "bright idea". Orson threatens to blackmail Bree, and Susan accepts Dave's "friendly" gesture.

May 11, 2009 04:53:06 GMT

"" season 14 had its finale on Sunday, May 10 with three remaining teams. Lawyer siblings, Tammy and Victor, literally run for their lives against mother-son Margie and Luke as well as cheerleaders Jamie and Cara.

All the three teams departed from Beijing, China and traveled to Maui, Hawaii on the same flight. Thus everybody got the same chance to win the race. Once in the destination, they have to go to a beach and season a 140-pound pig before carrying it with only a pole as a tool. The journey to lift the pig was proven tough as the weight and the few hundred yards under the sun became a huge challenge for some of them. Margie and Luke arrived first and headed to McGregor Point to hop on a Jet Ski to find their next clue among many buoys.

May 11, 2009 03:44:34 GMT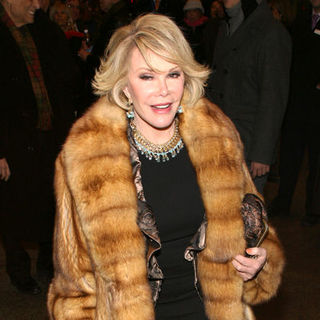 In the May 10 finale of "" second celebrity edition, came out triumphant. The comedienne won over poker player Annie Duke who has been personally her nemesis throughout the competition, in the challenge to set up a pre-theatre VIP party experience for patrons attending Cirque du Soleil's hit show "Wintuk."

Here's what happened on the three-hour event. Donald Trump coming out of the mist at American Museum of Natural History, shaking hands with some people and announcing that the show will be back in 2010 for another season. He wished everyone a happy Mother's Day and the recap of the season was played. Annie said that in her life she has been playing game and so she can't be beaten this time. Joan said that this was good versus evil and it meant that she would win.

May 09, 2009 07:13:04 GMT

As part of his comeback to the music scene, has made several TV appearances including on "". In a segment of the TV show, he is shown playing basketball with the host, , doing some freestyle, stopping for a bit of "helium" as well as making love to the ball.

The appearance of the rapper is part of the television event that kicks off Eminem-featuring episodes. On Friday, May 15, the rapper will hold a late-night musical performance at 12:05 A.M. ET/PT, following it with two other performances on Tuesday, May 19 and Friday, May 22. The latest date features two live songs from Detroit according to the press release.