October 08, 2009 03:48:46 GMT

It's Sue versus Will 2.0 on the next "". To cause dissension among the Glee Club members, Sue forces the students to compete against each other, but the real showdown happens when she and Will get called into the principal's office.

In a recent interview with NPR, speaks as Sue, saying "The cheerleaders would squash the show choir by stomping on their windpipes. This would result in a bunch of shallow-breathing singers who would soon form vocal nodes. The Glee Club would be hobbled." Also in the episode called "Throwdown", the Glee kids rally to support Quinn after some shocking news is revealed. It will air on Wednesday, October 14.

October 08, 2009 02:39:52 GMT

As part of his attempts to rebuild his life toward the better, will star in a reality show tentatively called "The Michael Vick Project". The Philadelphia Eagles quarterback infamously got into a dogfighting business and was rewarded 18 months of jail time for it. He was released in May and apparently struck a deal with BET to have cameras following him shortly after.

A "docu-series", the reality show will trace his life way back from the difficult childhood to the 2007 arrest to his comeback into Eagles. In between that, there will also be a time when he is trying to mend his strained relationships with fiancee, Kijafa Frink, and his children.

October 07, 2009 08:50:19 GMT

The previews to the October 13 episodes of "" and its spin-off "" have arrived. Both episodes will dwell into one of the main characters' past.

In "Good Cop, Bad Cop", the investigation of a Marine's death on foreign soil forces Ziva to confront her past. Last week Ziva announced that she wanted to quit Mossad in order to join NCIS as real and true agent.

October 07, 2009 07:57:16 GMT

Two more names are mentioned as the special guest stars coming to "" this season. Apart from hiring "" mentor Tim Gunn for the 100th episode, the show is also tapping musician to show up in the October 19 episode.

Gunn, true to his real job, will be a personal tailor and fashion consultant for Barney who is trying to fix a "major league 'Suit Catastrophe' ". Craig Thomas, co-creator of the series told Chicago Tribune, "Tim is basically like Barney's ER physician for a serious suit emergency." Barney in fact is a character in the comedy show who takes suits very seriously.

October 07, 2009 06:59:35 GMT

The first picture of Claire Bennet swinging to the other side is out. Next week on "", the cheerleader will have a lesbian storyline that involves her and college roommate Gretchen. According to the synopsis, Claire discovers that Gretchen may have a hidden agenda.

The knowledge that Claire will be experimenting with lesbianism had been thrown to the public before the fifth volume started. herself has spilled that she was the one who came with the idea. She said, "I kinda threw it out there... [The writers] put you in relationships and I was like, 'Can I just be with a girl or something...? Let's do that.' So they took it and ran with it."

October 07, 2009 06:36:57 GMT

A shorter but new trailer of AMC's miniseries "" is being shown on the network this week. It is the compacted version of the 9 minutes trailer presented by the show's panel at the July convention of San Diego Comic Con. If the extended trailer is crowded with explanations like what "The Village" is, the new trailer is focused on the storyline starting from the arrival of Jim Caviezel's Number Six to his attempt to escape.

"The Prisoner" is based on the series of the same name airing on U.K.'s ITV in the '60s. The makers behind the AMC version said during their presentation that it is rather a reinterpretation of the classic. Screenwriter Bill Gallagher who attended the Comic Con panel explained, "This is more of a recreation than a remake. We try to keep the spirit of the original."

October 07, 2009 04:54:21 GMT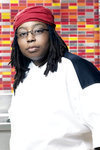 Tennille Middleton, an executive chef from Fairfax, Virginia, was eliminated from "" last night (October 6) after making a mess around the kitchen. The 28-year-old however, was the winner of the day's challenge where her dish was voted by more than 40 children as the "yummiest".

The remaining four faced a child version of Gordon Ramsay before being told by the real chef that they were gonna cook vegetarian food for 80 special people. After completing their dishes, 80 kids rushed into the dining room while Ramsay said "By the way, they don't like vegetables!". Each of them was given a portion of the chefs' meals and asked to mark the "yummiest" and the "yuckiest". Kevin's dish was voted by only 40 percent of the kids while Tennille won the challenge by 55 percent.

October 07, 2009 04:26:35 GMT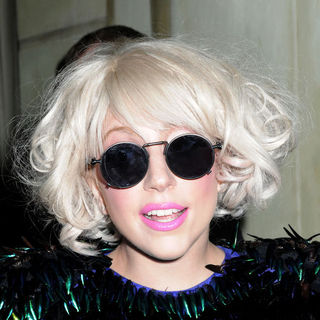 Not stopping at and , "" is moving forward with signing one more major guest star. The latest report from New York Daily News suggested that is the next star to pop up on the show and that she has filmed her part on Tuesday, October 6 in the lower East Side.

The CW drama has previously nabbed a guest appearance from another music act who went by the name Snowed Out in a crowded gig scene. GaGa, similarly will be a performer on the show, but NY Daily News noted that she would "perform as herself". There is no clue yet when the episode with GaGa on will be airing.

October 07, 2009 03:16:11 GMT

Two pairs took the exit on "" this week, one due to the weekly elimination and another due to injury. Receiving the lowest total amount of jury's score and audience vote on Monday, October 5 were and her partner who consequently are out of the game. Tom DeLay meanwhile voluntarily quit because he was in too much pain.

Debi danced the Samba to "Love is in the Air" by John Paul Young but the performance was criticized of lacking the "flavor" although she had all the "ingredients". The actress scored 6-5-6 which makes a total of 17 out of 30, the same score that gained. The lowest scorer that night actually was Michael Irvin with 14 but apparently the NFL player had larger fan base voting for him.

October 06, 2009 07:54:21 GMT

Recession and tough time in economy no longer stop "" to hold its charity program "Idol Gives Back". The Emmy Award-winning television event that was absent last season will be staged once again during the season 9's Top 7 announcement on Wednesday, April 21, 2010 at 8/7c.

"I am very pleased to announce that we will be doing our third Idol Gives Back on April 21, 2010," said Simon Fuller, Idol creator and CEO of 19 Entertainment. "This is our opportunity to reach out and support the people of America and around the world who need our compassion and generosity to improve or even save their lives. America will undoubtedly prove once again what a remarkable and generous nation it is. For American Idol to be able to facilitate this kind of initiative makes me very proud."

October 06, 2009 07:31:27 GMT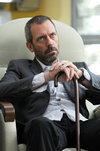 The medical world is tested against belief when a boy is brought in for treatment but none of the staff knows what happen to him. Next week on "", a wealthy businessman brings his teenage son, who is suffering from inexplicable stomach pains, to Princeton Plainsboro and insists on having Dr. House handle the case.

The father of the patient believes the karmic penalty of his financial success is that he is victim to personal tragedy, and that the answer to his son's medical mystery lies in a reverse of fate rather than medical treatment. Meanwhile, Foreman and Chase prepare to present information on the Dibala case. Thirteen also comes to House to announce that she is not going back on the team.

October 06, 2009 06:31:45 GMT

Networks are putting orders for their primetime series this week with Bravo TV renewing three shows at one time. The cable is extending the seasons "", "", and "" as well as locking the date of "Chef Academy" (November 16).

The cooking show is returning for the seventh season in 2010 and has set open call dates in search of the next contestants. Casting will begin October 18 in San Francisco and continue in Miami, Chicago, Washington D.C., New York and Dallas. Traditionally moving from one city to another, Bravo has not announced the destination for the seventh season.

October 06, 2009 04:53:11 GMT

's September 27 wedding to may be one smooth ceremony but one should take a look at what happened during the preparation. In a special episode of "", E! will reveal the chaos, tears and emotions that are running high in the days leading up to the wedding.

Through the 30 seconds preview, it is seen that Khloe argues with her mother Kris Jenner about how Khloe is rushing herself into marriage. Khloe yells, "I'm not wrong" while her stepfather Bruce Jenner says, "Screw you, Khloe!". But there slipped in, some happy moments including when Lamar presented Khloe with a diamond ring during a gathering.

October 06, 2009 04:41:05 GMT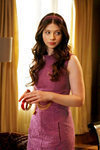 In "Rufus Getting Married", Georgina is still the evil that she is. The October 12 episode of "" sees Lily and Rufus deciding to move up their wedding to the next day, but someone or something comes between them before they become man and wife.

Dan and Vanessa are pulled into one of Georgina's schemes with Georgina threatening to spill Scott's secret. Scott Ronsson, played by Chris Riggi, is the biological son of Rufus and Lily who was given up for adoption after he was born. In the second season finale, Scott left his adoptive parents to find out about his birth parents and traveled to New York.

October 06, 2009 04:01:49 GMT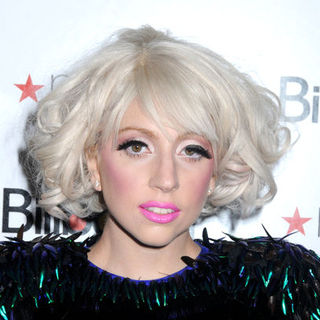 Way back before she goes blonde and gets people to dance to her hits, already got a screen time through MTV's "Boiling Point". In a 2005 episode, the singer was one of the clueless contestants being pranked to get a hundred buck if she is patient enough not to erupt into a wrath.

Stefani Germanotta, how she was called back in that time, was sitting at New York City's Bari and ordered the salad. The singer, who can be identified as the brunette with a black tube top, was told by the restaurant's manager to take the call outside when her phone rang. Upon returning, her meal has gone and the waitress said that they thought she had left.