December 03, 2009 03:21:49 GMT

In search of a fresh face for Victoria's Secret Angel, Kylie Bisutti has come out victorious. The famous lingerie brand has crowned its new spokesmodel during the annual fashion show which was aired on December 1. She beat over 10,000 entrants who wanted the coveted spot including Jamie Lee Darley who was in the final 2.

Kylie's win was determined by nationwide voting which result was read during CBS' broadcast of the sexy show. The 19-year-old whose best asset is her long legs, made her first official runway walk as an Angel at the fashion show wearing bejeweled black bra and panty set. She blew kisses to the audience and said backstage, "It was the best feeling ever, I loved it."

December 03, 2009 02:50:45 GMT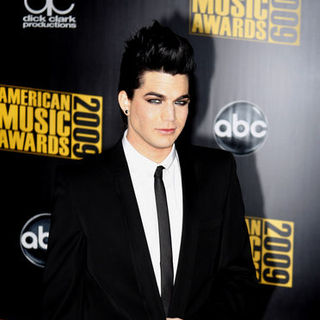 ABC is still not ready to make peace with for it has just canceled a scheduled appearance of him. The "" graduate who set tongue wagging with his sexually-charged performance at the recent American Music Awards (AMAs) will not show up on "".

Adam was due to perform on 's talk show on December 17 but it was suddenly canceled on Wednesday, December 2. Kimmel has updated his Twitter saying that Adam's "Idol" pal will perform in his place. A rep of ABC however would not confirm whether the axing has anything to do with AMAs, simply saying "We decided not to move forward with the booking at this time."

December 02, 2009 08:48:11 GMT
FX Network has finished arranging its midseason schedule and announced that "" will begin its final season on January 6 with the series finale airing on March 3. The drama surrounding two plastic surgeons in Los Angeles has run the first half of season 6 this year. There are nine episodes left that will serve as the series' conclusion.

In addition, "" is set to return with the third season on a new night which is Mondays at 10/9c. It kicks off on January 25 for a 13-week run. Campbell Scott and join as series regulars while , Keith Carradine and Len Cariou guest star. The last three actors will play characters who have the same last name, Tobin.

December 02, 2009 07:57:22 GMT

Now that it is confirmed Claire will be back to "", the actress who portrays the character, , has been spotted filming her part in Los Angeles. E! Online said that Ravin reported to duty at ABC Studios in Burbank on Tuesday, December 1 morning and who plays Kate was in her company.

Claire was last seen in person in season 4 before she mysteriously disappeared and left her baby under the tree. The shooting was actually a reshoot from a scene that was first shot in Hawaii where most of the filming took place. Ravin, Lilly and director Jack Bender happened to be in Los Angeles and decided to shoot it inside the studio.

December 02, 2009 07:03:09 GMT
Something is going on between Jonah and Ella which the former says won't regret. Next on "", Ella arranges a pitch meeting for Jonah with an important producer who is interested in buying his film, but they end up taking their clothes off.

Before that, Jonah and Riley decide to head to Las Vegas to elope but the day doesn't quite go as planned. Meanwhile, Lauren calls David after she gets in trouble with one of her male clients and Auggie confesses his true feelings for Riley. Also, Amanda bonds with Violet over Sydney, but of course Amanda has an ulterior motive in getting to know Violet.

December 02, 2009 06:28:51 GMT
It came out true that "" is filling the void left vacant by "". The comedy series starring is moving from Friday nights to Wednesday nights, joining the line of comedies such as "" and "".

The shift is considered a fortune for "Ugly Betty" because Friday nights are not exactly a way to crank up some rating as many viewers prefer to spend the weekend outside their home. As a replacement, "" will be positioned in the 9/8c hour being led by "" and followed by "20/20". Friday nights are thus full of non-scripted programs.

December 02, 2009 04:39:40 GMT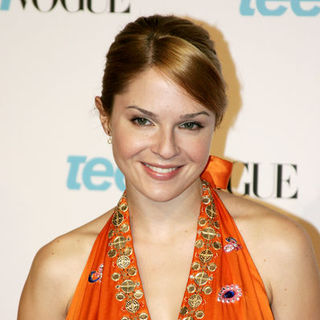 "" will go back in time of Civil War in third season and Bill Compton's first wife will be brought into attention. Caroline Compton actually has appeared in season 1 being played by Amber Dawn Landrum but the new season has cast a new actress which is Shannon Lucio.

Caroline lives in 1866 as a "lovely, very strong, brave, well-bred and well-spoken Southern woman". Bill who was sent to war never came home to her and their kids when he stopped by a vampire woman's house for food and was turned into one of the immortals.

December 02, 2009 03:41:22 GMT

"" is keeping the heat by releasing a sizzling hot promo poster for the new season. The poster sees the three Kardashian sisters, , and , posing in black lingerie that accentuate their best assets, Kim with her booty, Khloe with her long legs and Kourtney with her pregnant belly.

Teasing "what a difference a year makes", the poster attempts to give a highlight on Kourtney who is now ready to become a mom. She is due to give birth to boyfriend Scott Disick's baby on Christmas. Khloe meanwhile, is now a married woman. After only dating for a month, she decided to walk down the aisle with back in September.

December 02, 2009 02:44:02 GMT

"" will call its eight years a wrap this Friday, December 4 with the second part of its series finale. "Mr. Monk and the End Part 2" will see that the time has come to finally learn the truth about Trudy Monk's death. Two clips have been shared, revealing that Monk has a death bed wish.

Last week, Trudy's killer ordered a hit man to harm Monk for fear that the detective will catch up on him. Monk was poisoned and was in desperate need of the antidote. It was then discovered that Trudy gave Monk a Christmas present years before but she ordered him not to open it yet.

December 01, 2009 08:53:27 GMT

On Monday, November 30, "" left audience gasping at the suicide attempt made by Alex. The aftermath, whether Julian makes it in time to save Alex or not, will be answered in the last episode airing this year, "Some Roads Lead Nowhere". Airing on December 7, the episode is both written and directed by creator Mark Schwahn.

As Nathan and Haley prepare for the family's move to Barcelona, Brooke struggles to accept Julian's reaction to Alex's crisis. Quinn helps Clay hatch a plan to win back Nathan as a client. Meanwhile, Millie's downward spiral puts her and Mouth at a crossroads, and Dan Scott's pronouncement shocks Rachel and his audience.

December 01, 2009 08:02:08 GMT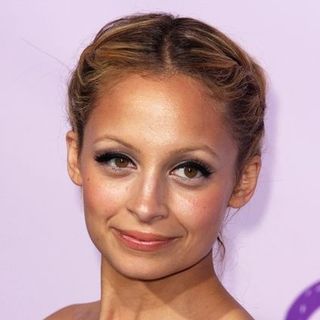 Whispers about coming back to the place that brought her fame are now coming true. Variety reports that Richie is plotting a return to primetime television after going vacuum from the show business for several years to tend to her family which includes a living partner Joel Madden, one daughter and one son.

Richie, previously starring in reality series "Simple Life" with BFF , will be headlining a new scripted series which is still in development under ABC. It is a half-hour sitcom that presents Richie as a "professional woman with complicated family relationships".

December 01, 2009 07:20:05 GMT

Networks are starting to lower their ax and two shows are put on the chopping block this week. TNT has decided to put the brake on "" after a low-rating season 2 while over at CBS, "" is getting canceled after only one season.

"Everyone at TNT had a great experience working on 'Raising the Bar' with Steven Bochco and the rest of the show's terrific cast and crew," TNT execs said in a statement. "We're proud of the series and appreciate the efforts of all of the creative people who were involved. Unfortunately, ratings for 'Raising the Bar's' second season did not reach the levels required for TNT to renew the series."

December 01, 2009 06:43:12 GMT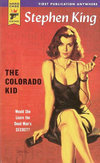 One of Stephen King's novellas will be transformed into a television series by SyFy. The cable channel has ordered 13 episodes to be made based on King's "The Colorado Kid", Mark Stern, Executive Vice President, Original Content for SyFy announced on Monday, November 30. The series will be titled "" and its production will be in motion early 2010.

"Haven", according to the press release, is "full of complex, yet identifiable, characters and compelling supernatural situations." The pilot is written by Sam Ernst and Jim Dunn aka "" scribes. "Sam and Jim wrote a great pilot, and we can't wait to see Scott [Shepherd], Lloyd [Segan], and Shawn [Piller] join them in bringing this town to life as a series," Stern said in making the announcement.

December 01, 2009 04:27:24 GMT

The last episode of "" airing this year will witness Serena hurt in a car accident. In "The Debarted", a serious car accident rocks the Upper East Side on the anniversary of Bart Bass' death. During the same time, Chuck wrestles with an issue from the past.

Meanwhile, Dan and Vanessa attempt to navigate their newly complicated friendship. When Jenny is accused of beating up one of her classmates, Eric is faced with a tough dilemma.

December 01, 2009 03:36:24 GMT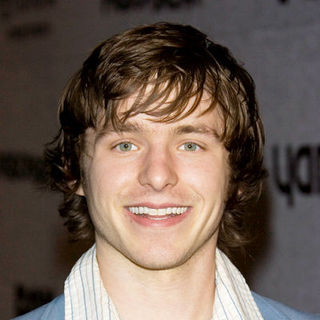 More and more actors are called to fill in the new roles of "" season 3 with the latest getting the call back is Marshall Allman. The actor who was one of the series regulars in the axed "" is on board the vampire drama as Sam's younger brother named Tommy Mickens.

In the casting call, Tommy is said to be "dirty but good looking youngster who works at a Tire Depot in Arkansas." He tends to hide his identity because his family has been owing money all over town and he is particularly unaware of who Sam is. This character will be recurring heavily in the season.