October 10, 2009 06:31:12 GMT

Someone on "" will die and it's not going to be a pretty sight. E! Online has reported that one major character will meet a dead end this season, particularly in the eighth episode called "Potlatch" which is airing October 27 on FX Network.

Noting that this dead is involving blood and brain, E! said that the character will be someone fans hold dearly to their heart and someone close to the club. He or she is also a character from the first season but it won't be Chibs who narrowly escaped an explosion set up to end the life of a SAMCRO member earlier this season. Another hint is, "this killing doesn't have a clear analogue in Shakespeare's play Hamlet".

October 10, 2009 04:43:43 GMT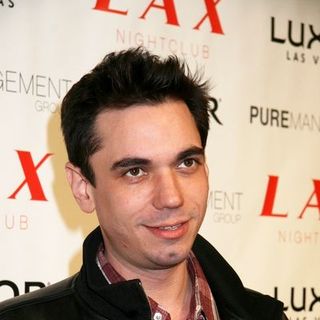 The trailer of DJ AM's "Gone Too Far" finally gets to see the light. MTV has shared the first look into the reality series which was pitched by the late DJ before he died on August 28 at the age of 36. Among the footage seen in the trailer is the one time when AM encourages a teen that "it's not too late" to get a clean life.

As of Monday, October 6, MTV announced that they would resume with the airing of the show based on the consent from AM's family. In an open letter, the family wrote, "After careful consideration we have decided to air the show. Adam felt strongly that by doing this series, he could help other addicts who were at a crisis point to get sober. Adam was fully aware that if it were not for his own sobriety, he never would have achieved the level of success and happiness he had found."

October 10, 2009 04:18:00 GMT

The Toyman is back toying with Oliver in the next week's episode of "". Tess forces Oliver to come to a Queen Industries gala to put the Board at ease, but things go awry when the Toyman (guest star Chris Gautheir) shows up with a bomb and a plan to take revenge on Oliver. The Toyman tells Oliver he must confess to murdering Lex or he will blow the place up.

Meanwhile, as part of his training, Jor-El gives Clark the ability to hear other people's thoughts. The episode is called "Echo" and it will air on Friday, October 16. What the synopsis doesn't share but the preview does is the moment where Lois and Clark get intimate. If one freezes the sixth second of the video below, there seen the couple with no clothes on.

October 10, 2009 03:27:34 GMT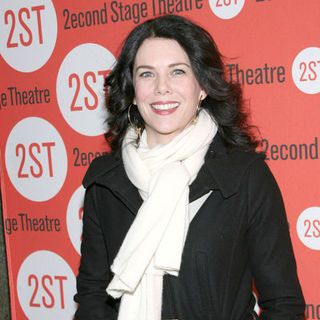 returns to television as a mom. The "Gilmore Girls" alumna is officially joining "" after previously was claimed to be in talks for a role left by . In the new drama series, Graham will once again tackle the role as a single mother of a teenage daughter.

Tierney dropped out of the project earlier this year after finding out that she had been diagnosed with breast cancer. Delaying its production, NBC put "" in place of "Parenthood" this Fall to give Tierney time to recuperate from the treatment. However, in early September, NBC released a formal announcement that Tierney was out of the project for good. Shortly after, there were talks with to fill the vacant position but they didn't come out with positive result.

October 10, 2009 03:00:10 GMT

Two sneak peeks to the October 15 episode of "" are released, one in the form a trailer and another a clip. The trailer, which is different from the one played at the end of this week's episode, shows Stefan directly confessing to Elena that he is a vampire. The clip meanwhile takes the scene when Damon visits Elena and finds out that Stefan has told her about their nature.

In the episode called "Lost Girls", Elena demands that Stefan explain the frightening events that have been happening in Mystic Falls. In flashbacks, Stefan explains how his rivalry with Damon began. Back in the present, Damon impulsively takes control of Vicki's future, and a confused and frightened Vicki runs away. Finally, Sheriff Forbes and Mayor Lockwood take steps to protect the town.

October 10, 2009 02:34:14 GMT

There's a good end coming out of "" cancellation after all. Since the show will be out of the schedule on Fridays, there is a chance that another show will be bumped to complete NBC's line-up this season. One show which EW mentioned is the fan favorite "".

The comedy starring and in fact had gone into production in August although NBC put it for March 2010 premiere. "We will be ready to come back whenever we're asked to come back," actor said in June. At least four episodes have been completed and NBC insiders who have seen them said that this is the best season yet.

October 09, 2009 09:24:26 GMT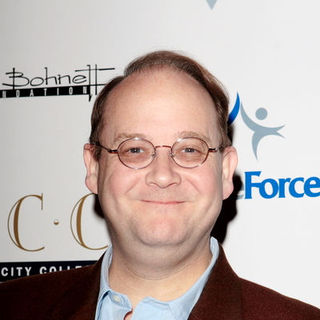 Now that "" has been running for five years, creator Marc Cherry is looking out to venture into another show. He has been in talks with ABC to develop a new series which previously was referred to as a spin-off to "Desperate".

The new series which is aimed for next season has since been granted a stand-alone status according to THR. Cherry is assisted in writing the project by "Desperate" executive producer, Alexandra Cunningham. Both of them will also be executive producing together with Sabrina Wind. There is still little detail about the project but it is said to have the same tone to "Desperate".

October 09, 2009 08:58:28 GMT

The CW has mashed up altogether the previews to the next three "" episodes. The first one which is airing next week is called "I Believe the Children Are Our Future" and it will see Sam and Dean investigating a series of odd murders that strangely resemble fairy tales and urban legends. The brothers track down an 11-year-old boy named Jesse (guest star Gattlin Griffith) and realize that whatever Jesse believes is coming true. Castiel tells Sam and Dean that Jesse is a serious threat and needs to be eliminated.

The episode after "Children" will be "The Curious Case of Dean Winchester". As similar as it sounds to "", the storyline itself involves Dean being 70-year-old. In the casting report, it is said that the aging version has not lost any of his verve or edge but his speed. This episode would be the one with the poker player who has a wicked sense of humor and has the ability to read people. "Curious" is airing October 29.

October 09, 2009 07:52:20 GMT

The merger has begun, so has the competition. Next week on "", the residents of Seattle Grace and Mercy West vie for surgeries and their careers as day one of the hospital merger begins. The preview released for the episode reveals that the Chief will finally deliberate who will be let go from the hospital.

Meanwhile, Arizona stands by an enraged Callie when her father, Mr. Torres, employs a priest to help convince her to date men. Izzie experiences the brunt of her new surgical competition. "Invasion" is set to air on Thursday, October 15.

October 09, 2009 07:15:38 GMT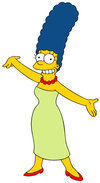 The latest girl to shed her clothes for the Playboy magazine cover is none other than Marge Simpson. Previously only a rumor, it has developed into a serious one as TMZ has obtained . The cartoon character from FOX's long-running series "" appears naked on the November issue cover, sitting on a bunny chair that hardly conceals her curves.

Back in August, Hugh Hefner himself has posted a tease of this stint, writing "Marge Simpson has a surprise for her fans in the November issue of Playboy." A report from E! Online emerged to reveal more details. Marge will be featured in a three-page pictorial complete with an interview and a data sheet.

October 09, 2009 06:39:44 GMT

One of the exclusive new posters for the "" animated series "Early Cuts" has been debuted along with several stills. The poster, which shows a silhouette of Dexter lunging his knife, is featuring the artwork of graphic novelist Kyle Baker whose work has appeared in "Looney Tunes" projects as well as networks such as MTV and BET.

"Early Cuts" is a twelve-part series told in four, one to two-minute chapters. Also a project by Showtime, the wesbisode will run weekly beginning October 25 at www.sho.com. Not only Baker, the art department is also filled by Andres Vera Martinez and Ty Templeton.

October 09, 2009 06:05:04 GMT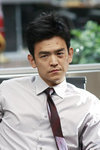 The reason why Demetri did not get a vision of his future while the others did during the global blackout has started to come into sense with Nhadra Udaya telling him a specific date. In the preview for the next "" episode, Nhadra said March 15, 2010 and Demetri later told Mark that he is not just gonna die, but murdered.

In "Black Swan", Demetri accuses Mark of waiting for the future he saw in his flashforward to come true without incident, while Mark feels Demetri is letting his fear of what he witnessed envelop his life. Olivia struggles to accept Bryce's suggestion that a patient's flashforward holds the key to a correct diagnosis and treatment.

October 09, 2009 04:39:46 GMT
may have made his to Regina Lasko on Monday, October 5 during his "" monologue but the wife is still unhappy. The host was in fact delivering his apology the way he knew it best, through jokes. Lasko reportedly is doubting his sincerity.

Letterman surprisingly admitted last Thursday that he had an affair with a female staff of the show. On Monday, he told his audience that his wife was "hurt" by his behavior but he was ready to repair the marriage which is 6 months old. "Let me tell you folks, I got my work cut out for me," he said.

October 09, 2009 04:09:51 GMT

"" starts to share the truth to Elena next week. The mortal girl had been demanding an explanation from Stefan regarding the frightening events that were happening in Mystic Falls, and she finally gets the answer in the episode "The Lost Girls".

In flashbacks, Stefan explains how his rivalry with Damon began. This episode will take viewers back into Stefan's past when he was in love with a girl named Katherine whose face is creepily a carbon copy of Elena's.

October 09, 2009 03:35:39 GMT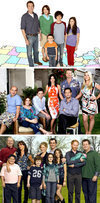 Three new comedies that escape ABC's ax this fall are "", "" and "". On Thursday, October 8, the network gave the half-hour shows the full-season pick up they deserve after showing pretty good numbers in their first two episodes.

All three shows occupy the Wednesday night. "The Middle" which premiered on September 30 took the 8:30 slot and debuted with 8.71 million viewers. Its follow up, "Cougar Town" received a better opening on its September 23 pilot, taking in 11.28 million viewers. However, it was "Modern Family" which was the most well-received comedy of the three. Its pilot, also airing on September 23, managed to absorb more than 12 million viewers in the 9 - 9:30 hour.