May 15, 2009 05:08:04 GMT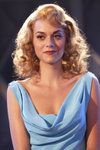 The dismissal of Peyton and Lucas from "" after 6 years of running had set up a roar among fans of the show. But here to provide the truth as well as some insights regarding the reason behind their characters' exit is Peyton's depicter herself, .

In an exclusive interview with , Hilarie wanted to deliver the message that she would never say bad words about "One Tree Hill" and that the decision was based on "adults being good to each other and being kind". She elaborated, "I think everyone was kind of agreeable about the situation. There were a lot of really wonderful conversations. It wasn't a rash decision; a lot of thought, emotion, and kindness was put into it."

May 15, 2009 04:24:11 GMT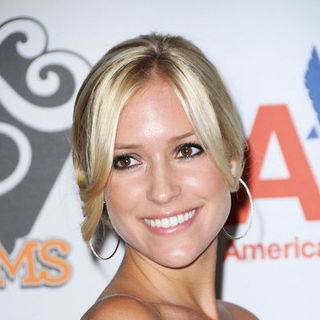 Previously only a whisper, the news about being replaced by "Laguna Beach" rival, , turns out to be true. After the 5th season of "" which is airing on MTV now, Conrad officially signs off as the leading cast and that's when Cavallari steps in.

To EW, Cavallari confirmed that she is going to take over the spotlight starting the 5th season finale that airs May 31. Her first appearance will be on the wedding of and where she got a hold of the bouquet thrown by Heidi. Two things that the 22-year-old emphasized are the fact that it's merely a TV show and that she is way "more" than Lauren Conrad.

May 15, 2009 03:43:18 GMT
Those included as the nominees of the 36th Annual Daytime Emmys have been announced. Noticeably missing from the list is "" and 'Daytime's Leading Lady' . But the former indeed pockets a nod for its host ensemble in the category of Talk Show Host.

Plump with two nominations under their belts are "", "" and "Live with Regis and Kelly". All three of them compete against each other under the category of Talk Show/Entertainment and their hosts are in the run for Talk Show Host along with "The View" ladies Joy Behar, , , , and .

May 14, 2009 07:44:01 GMT

Things are shaping up for the second season of "" that premieres on June 14. A brand new poster, posted via EW's Ausiello Files is unveiled to show Sookie and Bill playing "it hurts so good".

Several new stills are also coming out to show the other characters such as Sookie's brother Jason shirtless while working, Tara and Maryann, Sam in the water as well as the new vampire, Jessica. In addition, two more TV spots have been released on top of the . Both of the spots still use 's new song "Beyond Here Lies Nothin'", but the third TV spot also delivers a few lines from the episodes, including when new waitress, played by Ashley Jones, whispers to Sam's ear "I know what you are".

May 14, 2009 06:31:10 GMT

"" has ended its fifth season run on Wednesday, May 13 with a cliffhanger when Juliet was sucked into the hole and woke up with the bomb near her. She hit the bomb with a rock and it was the end of the episode. To keep fans in excitement, ABC has posted a very short sneak peek of the 6th season where an aye opens up in shock. No clue to who the green eye belongs to.

In the preview also, it is revealed that the big idea is "Destiny Found" and it could as well be the ultimate reason why they are all stranded on the island in the first place, not the kind of destiny that each of the characters thought. The new season will begin in 2010, reportedly in January.

May 14, 2009 04:28:32 GMT

From 13 contestants and co. have wilted it down to three and finally one. Teyona Anderson, a 20-year-old loss prevention rep from Woodstown, NJ. is the crowned "" cycle 12.

Teyona had to battle it out with Allison and Aminat in the semi final, doing a commercial ad for CoverGirl lipstick. Teyona in particular was not smooth in delivering her lines and she tend to forget them. But the judges thought that Teyona has more fabulous photos compared to Aminat, and admitted her to the final two along with Allison.

May 14, 2009 03:42:01 GMT

Tonight on NBC is the season finale of "" which will be wrapped in a musical episode. Jack who has just found his father, is torn at the thought of lending his kidney for transplant and thus arranges a charity concert to gain donation.

NBC still keeps the synopsis under tight wrap but wrote that "Alan Alda, , and more guest star as Jack builds a relationship with his estranged father." Posted on the official site is a sneak peek clip where Jack tells Liz he feels bad for not wanting to give his kidney for Milton, Jenna fights in talk shows, and Jack pleads the stars to contribute in the musical.

May 14, 2009 02:26:04 GMT

88 million votes came pouring in during "" Top 3 performance night but only one million separated the Top 2, meaning that the final may be a close call. America has voted, and advance to the next round while has to end the journey third place.

On Tuesday, Gokey sang Terence Trent D'arby's "Dance Little Sister" and was criticized for his awkward dancing and the song choice, which actually was 's pick. And then in the second round the Milwaukee native went acoustic with 's "You Are So Beautiful". Simon Cowell called it "a vocal master class."

May 13, 2009 09:52:10 GMT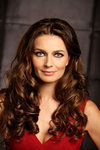 's job in "" is short-lived. The supermodel who joined in the 10th cycle to replace Twiggy as one of the judges has shared that she was fired by "someone" from the show and it's probably due to her "gigantic huge ego".

"Listen, do you know why I am in Los Angeles? Because I am looking for a job," Porizkova explained to Craig Ferguson when she appeared on "The Late Late Show" on Tuesday, May 12. "Because I was fired by America's Next Top Model on my birthday." Porizkova turned 44 on April 9 which means that she may be excluded from the judging panel in the upcoming 13th cycle.

May 13, 2009 09:08:58 GMT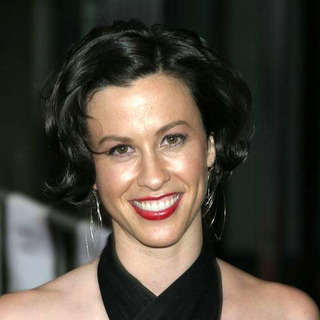 It has been confirmed that singer will be part of a story arc in Showtime's "". At the end of the fourth season, Nancy Botwin is surprisingly pregnant with Tijuana mayor Esteban's baby and Alanis' character will have close bond with the story line.

Alanis plays Dr. Audra Kitson who is a "no-nonsense" clinical obstetrician treating Nancy's pregnancy. The character is a large part of the fifth season since she will appear in at least 7 out of the 13 ordered episodes. Furthermore, sources are saying that the acting stint may require Alanis to do "tasteful nudity" as part of her pursuit for 's character, Andy.

May 13, 2009 08:20:39 GMT

"" is going fast pace for the second season. After being picked up early by FOX, the sci-fi series has released the first look into its new season that will air this fall. The preview which was played in the end of the first season finale, emphasized that "What was before is only the beginning. What is to come is beyond imagination."

Creator J.J. Abrams has more to offer about the implicit message. In a conference call on Friday, May 8, he said "Season 2 is getting to know the enemy, but season one is getting to know that there is an enemy, and getting to know each other." Abrams mentioned that the May 12 episode that features also as William Bell, "is a massive turning point in the long-term arc of the series."

May 13, 2009 07:43:50 GMT

is pressing full throttle in promoting his latest album "", scheduling himself to appear in an animated form along with "" megalomaniac baby Stewie Griffin. His segment with the trash-talking baby is part of FOX's Animation Domination evening which will air on Sunday, May 17.

On working with Stewie, Eminem said, "I was thrilled to work with Stewie. I'm a big fan of talking babies and their humour." Similarly, Stewie also shared his thought on meeting the rapper, saying "I was just about to meet him, but after I shook hands with his stylist, his assistant, his lawyer, his bodyguard, his other bodyguard, his photographer, his manager, his hanger-on, his flower girl, his driver, his videographer, his notary, his historian, his her-storian, his texter and his own greased-up deaf guy, I got the swine flu."

May 13, 2009 07:04:02 GMT

The first season of "" will conclude on May 19 with a misunderstanding. Liam, being the bad boy that he is, said that he is not the boyfriend of Naomi, and thus Annie takes the fall. Naomi and Liam have revealed their honest feelings for each other and she decides to host an after-prom party at her new house, much to Jen's disapproval.

Showing up late, Naomi searches for Liam but is speechless when she finds him finishing up some business in her bedroom. A furious Naomi confronts and accuses Annie of sleeping with Liam, causing Annie to finally snap at Naomi and all the party-goers before leaving the party in a rage and doing something that will haunt her for the rest of her life.

May 13, 2009 06:34:18 GMT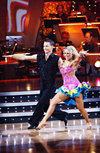 "" May 12 result show determines which couple go on to the final 3 round. Between Ty Murray and Melissa Rycroft, audience chose the former to leave the dance floor and let the "The Bachelor" contestant compete next week.

Both Ty and Melissa were not necessarily on the bottom two but they were not the top scorer based on the judges' score on Monday. scored a perfect 60 out of 60 while scored 56 out of 60. Melissa was slightly under Shawn with 55 out of 60 while Ty scored the lowest with 48 out of 60.

May 13, 2009 04:45:50 GMT

"" has crowned Helen Phillips as the winner in the second Couples edition. In the three-hour finale on Tuesday, May 12, viewers find out who becomes the third finalist, how the eliminated contestants of the season are doing and ultimately, who sheds the most body mass index (BMI) after 179 days.

Helen, a retired retail manager, entered the competition with her 29-year-old daughter Shanon Thomas. The 47-year-old started with 257 pounds and was trained by Bob before switching to Jillian. She lost 103 pounds while in campus and advanced through after winning an immunity challenge and took two week's biggest loser titles. In the end of the day, Helen lost 140 pounds which is 54.47% in total.