June 07, 2010 09:19:35 GMT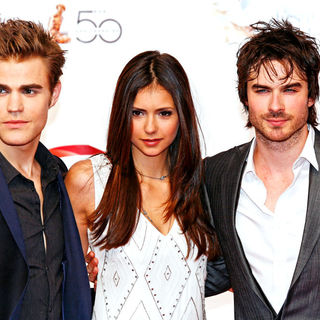 Monte Carlo TV Festival this year has been kicked off with a number of celebrities attending the opening ceremony. The first day of the annual event saw and his "" co-stars and gracing the red carpet for a press photo call.

At the festival held in Monaco, they each took turns making a pairing combination. While Paul and Nina looked camera-ready, Ian appeared scruffy and unkempt. The three of them were fresh from promoting the CW series in London last week.

June 07, 2010 08:02:49 GMT

"" is two episodes away from the first season finale but things are still complicated between Annie and Sonny. The ninth episode of the 10-episode season will see Annie making a "decision" and Sonny telling her, "Either you're with me or you're not."

In the mean time, Davis concocts a remedy for the blues to cure the postmortem depression. Antoine becomes LaDonna's unexpected benefactor and Colson warns Albert to avoid trouble. Creighton is inspired by a classic novel.

June 07, 2010 06:12:03 GMT
's first award appearance since her husband's scandal is actually not MTV Movie Awards on Sunday, June 6. The actress who is filing for divorce from Jesse James has received an award at Spike TV Awards the day before.

She was in her best shape, wearing a black leather dress and surrounded by the nation's soldiers when accepting the coveted Mantlers for Entertainer of the Year. Not able to talk immediately to say her thank you, Bullock was cheered by the crowd which includes , , "" cast, and the Osbournes among others.

June 07, 2010 04:45:47 GMT
New York City government officials have pleaded with U.S. TV bosses to not relocate the filming of 's crime series "" to Toronto, amid reports the planned move would cost the city $60 million in revenue losses. Bosses of the hit CBS network show planned to move filming to the Canadian area, which often serves as a cost-effective stand-in for New York, after learning the city and state's film tax credit had expired.

The show's relocation was predicted to cost millions and result in the loss of 600 to 1,000 jobs. State Assembly Speaker Shelly Silver moved quickly to win over CBS CEO Les Moonves in a bid to halt the move, promising the mayor's office, Governor David Paterson and the state Legislature would ensure "Blue Bloods" would get its tax credit, which would be retroactive to the start of production.

June 07, 2010 04:27:14 GMT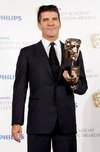 June 6 saw a number of British personalities being honored for their work in television. , who resigned from his position on "" this year, was handed a special award by duo Ant & Dec for his outstanding contribution to the entertainment industry and for the development of new talent.

Cowell, wearing a tuxedo and a smile, took the stage to express how happy he was with the honor. "One of my happiest memories as a kid was when my dad came home with a color TV set. I was about five years old and me and my friends came back from school and watched the one program that was in color. So standing here getting an award for making television shows is the happiest feeling of my life," he said.

June 05, 2010 06:23:07 GMT

ABC may be forced to revive "". In what can be called the most unique Save the Show move, fans of the series are staging a massive blackout for exactly 2 minutes and 17 seconds in front of ABC Network and affiliated offices in New York, Los Angeles, Chicago, Detroit and Atlanta.

The devotees are hoping that the network would reconsider picking up the second season because there was no proper ending to the sci-fi series. The Alphabet pulled the plug after the season finale went into production, leaving the ending somewhat hanging in the air.

June 05, 2010 05:15:01 GMT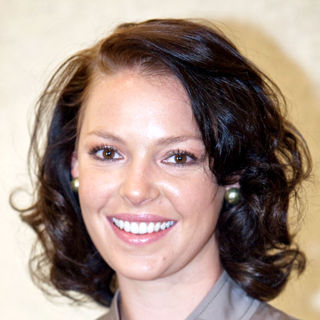 will be on the Primetime Emmys run again this year for she has submitted her name in the For Your Consideration slot. Her representative has confirmed to EW she's going for Supporting Actress category on "" again although her character Izzie only appeared for a few early episodes in season 6.

Heigl is allowed to do so because there is no rule to how many episodes an actor must appear in a season in order to enter the competition. The actress in fact won the category through the role in 2007, but she backed down from the next year's run because she disliked how Izzie was portrayed. She re-entered the race last year but did not qualify.

June 05, 2010 04:11:29 GMT

Pointer Sisters star Bonnie Pointer will join , former Playboy Playmate Shauna Sand and rapper Bizzy Bone on U.S. reality TV drama "Celebrity Rehab", according to U.S. reports.

The 59-year-old "Slow Hand" singer, who has a history of drug abuse, has signed up for televised lockdown sessions with celebrity counsellor Dr. Drew Pinsky. Filming on the latest series of the programme was halted earlier this week after producers failed to draw enough big names to tackle their demons in front of the cameras. TV bosses failed to persuade and to check in.

June 05, 2010 03:41:30 GMT

HBO has released a trailer of "" that actually explains what will happen in the seventh season. Among the highlights are Ari at his highest career pinnacle, Drama having trouble landing jobs, Turtle catching the wrong signal and Eric tensing on the impending nuptials.

The first episode airing June 27 is called "Stunted". The director of Vince's latest action film talks his star into doing his own driving stunt, agitating both Eric and Ari. Turtle's attraction to an underperforming employee named Alex threatens to damage his fledgling carservice business.

June 05, 2010 03:11:34 GMT

Parents Television Council (PTC) is none too pleased with a scene in the January 3 episode of "" which many refer to as "Horse Ejaculation". FOX is due to pay The Federal Communications Commission (FCC) a $25,000 fine for negligence in properly responding to questions about airing the episode.

The episode, that drew 100,000 consumer complaints, had some between-the-lines racy jokes such as "Makeout Point", "tongue your gas hole", "POPPER Ln" and "CHERRY St." Then there's the horse chores where a character appears to give a horse an ejaculation because of his choice of language.

June 05, 2010 02:37:04 GMT

A sneak peek from TLC earlier this week of "" is followed by three more. and her 8 kids started filming the new reality show post her divorce from and after Jon lifted his ban on having his young kids followed by cameras.

In the first episode, Kate plans a surprise trip to Orlando, Florida theme park Discovery Cove to celebrate her little ones' sixth birthday. The sneak peek begins with Kate saying "" was ended too soon and cuts to her new look in the new reality show.

June 04, 2010 09:01:56 GMT

"" is exceptionally shining this year. The freshman comedy by ABC has been picked by a number of Television Critics Association committee as the biggest nominee at 2010 TCA Awards.

Over 200 journalists writing about television for print and online outlets in the United States and Canada have voted that "Modern" ought to have a slot as Program of the Year. Marked up with the nods for its cast, the number of nominations the show gets is five.

June 04, 2010 08:32:06 GMT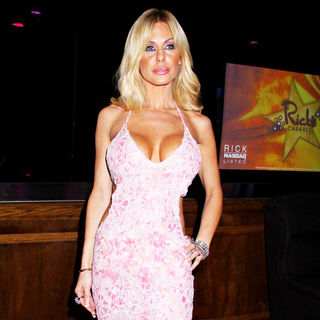 TV executives have reportedly signed former Playboy Playmate Shauna Sand to appear on "Celebrity Rehab" in a desperate bid to save the shelved reality show. The latest series of the programme, fronted by celebrity drug and alcohol counselor Dr. Drew Pinsky, was halted earlier this week after producers failed to draw enough big names to tackle their demons in front of the cameras.

TV bosses failed to persuade with a reported $500,000 fee to appear as the series' big name, after also rebuffed a $1 million offer. A rep for Minnelli says, "Liza Minnelli, who is beginning a national tour in St. Louis on June 5, is not now nor will ever be on Celebrity Rehab."

June 04, 2010 07:58:12 GMT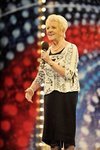 Janey Cutler, the 81-year-old who has the lungs of a 20-year-old advances to the final round of "" on Thursday, June 3 night. Receiving the biggest public vote, Janey was the first winner in the fourth semi-final after she performed a rendition of Shirley Bassey's hit "This Is My Life".

"Janey you are magnificent. I have been waiting the whole series for one of those moments that has the whole country talking the next day," judge said. "A moment when you feel the hairs go up, your spine tingling and everyone's going did you hear that lady last night on BGT? Because that wasn't just the best performance of the night, it was the best of the whole week by a mile."

June 04, 2010 07:07:54 GMT

Finally, SyFy releases a promo of "" which promises that the new series is as loaded in action as it is in the mystery. "What the hell has just happen?" FBI agent Audrey Parker says while fog covers the mysterious town called Haven and plenty of fish die in the lake.

Deep in the heart of Maine, Haven is a town where people with supernatural abilities have migrated for generations because it mutes their powers, allowing them to lead normal lives. At least, until recently. When hot-shot FBI agent Audrey Parker is called to Haven to solve the murder of a local ex-con, she catches the killer but uncovers a much deeper mystery about this town.