June 26, 2010 06:33:03 GMT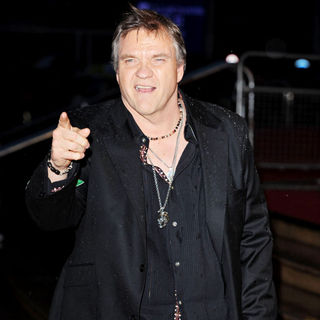 Rocker is considering a stint as a U.S. reality TV star - the "Bat out of Hell" singer is reportedly in talks to appear on the next series of "". The hitmaker hopes to follow in the footsteps of fellow rocker , who won last season's show after overcoming a brain hemorrhage and a mild stroke, according to the New York Post.

Meat Loaf is reportedly preparing to move to New York, where filming takes place for Donald Trump's TV business contest, before the end of summer.

June 26, 2010 06:13:28 GMT

, in the middle of promoting his newest album, made an appearance on "" to deliver the Top 10 list. The topic, which is rather off from the rapper's persona, is "Pieces of Advice for the Kids".

"Keep it real" appears at number ten, followed by "No one's ever regretted a tattoo" and "With foreign markets volatile, now's a good time to invest in bonds". The three points which were delivered next include a reference to "", legal purchase of music and BP oil mess.

June 26, 2010 05:00:26 GMT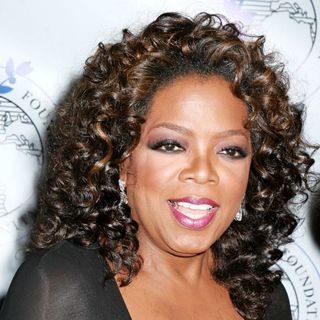 's new venture with OWN is not off to a smooth beginning. Some people have accused the network of rigging the votes for "Search for the Next TV Star", bringing as well a racial issue since the two finalists are from different race.

In the contest to win a TV show, Oprah asked hopefuls to submit an online audition tape at four Kohl's stores. Around 10,000 signed on, and two, Phyllis Turner-Wicks and Zach Anner, are qualified in the top 10. Beside being featured in an eight-episode boot camp, these ten are also open for public voting.

June 26, 2010 03:30:35 GMT

TV bosses are reportedly moving the set of "" to New York to save money on filming. The legal drama is currently shot in North Bergen, New Jersey, but state authorities are set to suspend 20 per cent tax credits for film and TV productions.

And executives are hoping to take the spin-off show to the NBC studios in the Big Apple, where the "" original is filmed. It was announced in May the long-running series has been canceled.

June 26, 2010 02:56:23 GMT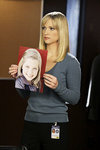 Fans of can rejoice to a good, but not quite great, news about the actress' status on "". The depicter of Jennifer Jareau aka JJ is confirmed to come back to the crime show for two episodes. This also means that there will be no permanent one because the return is meant for a closure.

CBS has not released an official word, but the news was shared by Cook herself. Announcing it through Twitter, the actress said, "Thanks for your undying support but it's a done deal. I'll be doing 2eps to wrap up JJ. Excited for what's next and hope you'll come along! XO".

June 26, 2010 02:23:38 GMT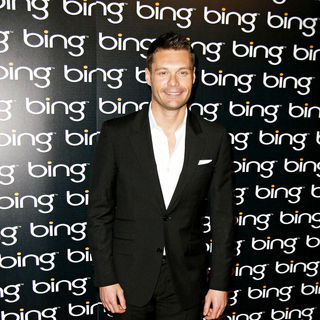 just doesn't stop. After "", "", "Kourtney and Khloe Take Miami" and several others, the TV personality is brewing a new reality show that takes on more serious issues like disorder, compulsion, weird phobia and unusual problem that is ruining one's life.

Teaming up with therapist Paul Mckenna, Seacrest would like to help people "overcome their life-ruining problems" through a show called "". According to the press release, "the show offers a fascinating look inside the lives of ordinary people whose irrational behavior is so out of control that they are on the verge of a personal crisis."

June 25, 2010 08:18:24 GMT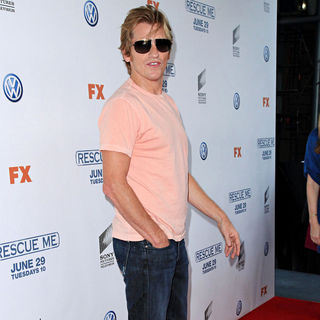 , in casual salmon shirt, brought along his wife and daughter to the premiere of "". The red carpet event took place at AMC Theaters Empire 25 in Times Square on Thursday, June 24 night, around five days before the sixth season begins airing on FX Network.

All the main and supporting actors such as , Mike Lombardi, Adam Ferrera, and Olivia Crocicchia generally came to the special screening. in particular walked the red carpet with crutches on. There was hardly any guest except those that the cast brought along.

June 25, 2010 07:10:10 GMT

The female contestants of "" this season proved to be less popular than the boys. After the elimination of Alexie Agdeppa last week, two more found themselves in the bottom three. Melinda Sullivan and Cristina Santana were in danger along with Robert Roldan.

These three danced for their lives as the last effort to impress the judges and stay in competition. Melinda danced the tap to 's "Heels", Cristina did the salsa to "Quimbara" while Robert composed a contemporary piece with "Everywhere I Go". After some consideration, the judges put Roberto back in the Top 9 and weighed in between Melinda and Cristina.

June 25, 2010 06:47:16 GMT
While the news of Jake Pavelka's split from fiancee Vienna Girardi is still warm, Lifetime takes the chance to release several sneak peeks to his "" cameo. The contestant of "" season 14 got into a character that actually is not far from his real life, to become a bachelor who must lay a choice between two women in a dating series.

Jake's Toby is a suitor on "Finding the One", a dating show which producer is being sued for "intentionally inflicting emotional harm" when Toby dumps one bachelorette for favor of another. Some stills revealed Jake's Toby Davlin walking down the isle with a brunette and the video preview showed a court trial where a blonde is also present. Toby is put on the testifying booth and reveals that he was encouraged to pick a particular girl for a dramatic effect.

June 25, 2010 06:15:27 GMT

The Academy of Science Fiction, Fantasy & Horror Films has announced the winners of 36th Annual Saturn Awards. In the television category, "" went above "" in taking home the most prizes. The ABC series which ended its 6 years run in May is awarded with three while "Fringe" gets two.

The first award for "Lost" is dedicated to the series' star . The depicter of Sawyer wins Best Actor on Television while of "Fringe" wins the female counterpart. The other two awards are for Best DVD Television Release, particularly for the fifth season's set, and for the coveted Best Television Series.

June 25, 2010 03:51:58 GMT

Nadya Suleman who becomes world famous for being Octomom, makes a cameo on MTV's game show "Silent Library". It didn't take too hard for her to appear on the show for she was to imitate the birthing scene again. Plastic babies are being catapulted from underneath her to a contestant who has to take the bait for the rest of the team.

In each episode of "Silent Library", a team of six contestants attempts a series of offbeat challenges that range from painful to downright gross. The show is set in a library, so the players must remain quiet. The contestants draw cards, and the player who gets the skull and crossbones must endure an unusual punishment, such as getting hit with raw eggs shot from a huge plastic chicken. If they do so quietly, the show's host, Zero Kazama, awards them a cash prize. But, if the team makes too much noise, they kiss the money goodbye.

June 25, 2010 03:48:22 GMT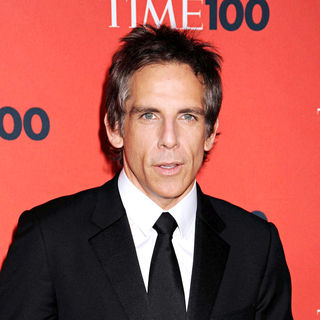 Funnyman is set to 'meet the parents' in a new TV series - he's starring in an online show with his real life mum and dad. The comedian has recruited his parents, comedy double act Jerry Stiller and Anne Meara, to appear with him in an upcoming current affairs show, which will see them discussing news items.

The trio will film short episodes, which are slated to appear on Yahoo.com at the end of the year. Yahoo Chief Marketing Officer Elisa Steele says, "Ben had a great idea, he started to talk to us and it was a good fit with Yahoo."

June 25, 2010 03:28:04 GMT

Eighties pop rivals Deborah Gibson and are going head-to-head once more - they've been cast as enemies in upcoming movie "Mega Python vs. Gatoroid". The former teen pop stars, who were often portrayed as chart competitors in their heyday, will poke fun at their 'rivalry' with opposing roles in the new TV movie.

Gibson is to star as an animal rights campaigner who frees exotic snakes from pet stores, while Tiffany will play a park ranger desperate to save endangered alligators. According to the Hollywood Reporter, the film's script sees the duo battle it out at a party before finishing off their brawl in a swamp outside.

June 25, 2010 03:16:49 GMT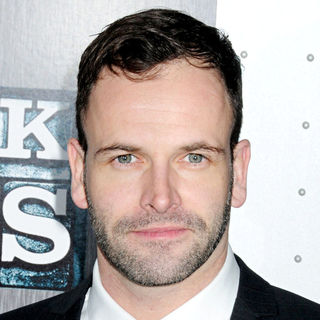 Beside , "" will also get a visit from . This would be the first American TV stint for the English actor, who was once married to , after "" wrapped up last year.

Little is known about his role but it looks like the fifth season of "Dexter" will be playing the "mysterious" card. According to Variety, Miller would be "a mysterious man" who is involved with equally mysterious character played by Stiles. He is slated to appear in a multi-episode arc.

June 25, 2010 02:48:31 GMT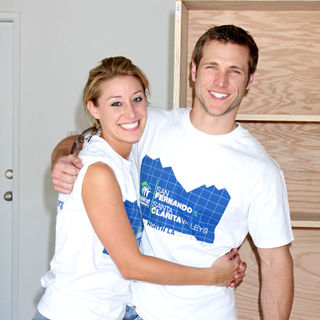 The reports that have been circulating online about Jake Pavelka and 's reunion that turned ugly have been debunked by ABC's reps. Instead of being full of intensity and filled with rude words towards each other, the taping for "" special was "emotionally charged".

Jake and Vienna, as previously reported, taped an interview with "" host Chris Harrison to talk about their fresh split and the reason behind it. The June 23 taping, according to some set sources, included an angry Jake who pulled his arm back and formed a fist, ready to throw a punch. Another source also said Vienna kept cutting Jake's answer for Chris that Jake yelled, "Will you just let me finish?"