May 04, 2010 06:32:58 GMT

In the next "", Nathan struggles to reach an increasingly despondent Haley, while Quinn leads Jamie on a Tree Hill treasure hunt. Julian shows his finished film to Brooke, and Clay is forced to deal with a deranged Katie (guest star Amanda Schull).

There is still no news whether the show will receive an eighth season order. Deadline noted that creator Mark Schwahn will be pitching ideas for the new season to the network this coming week. And there is a chance it will get partial renewal, sharing it with "". said they had a little impromptu wrap for Wilmington while saying "goodbye to a lot of people possibly for good."

May 04, 2010 04:09:38 GMT

Less than three weeks into "The End", the script of "" series finale practically becomes a valuable item. An Italian site by the name of Macchianera has claimed they acquire several pages to the script which is supposed to be confidential. While its authenticity is still arguable, DarkUFO which has been keeping track of the series, said the script is accurate.

Based on the writing, it's known that [Spoiler Alert!] Ben is back on Smokey's side and thus holds Sawyer at gunpoint when he tries to knock out Smokey. However, Smokey has given up the idea of leaving the island with the Candidates and instead prefers to destroy the island. In order to accomplish this, he'll need the assistance of Desmond who is no longer down the well after being rescued by Benard and Rose.

May 04, 2010 02:59:39 GMT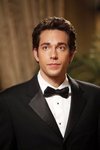 Almost everybody thinks "" is crazy after he gets a strange dream and knocks a man out of his tooth. Chuck struggles with disturbing dreams and now he believes his most recent dream predicts danger for a visiting head of state.

General Beckman, however, is unconvinced and assigns Chuck to meet with a CIA psychiatrist Dr. Leo Dreyfus. Meanwhile, Ellie gets surprising news and Anna returns to the Buy More to talk to Morgan. "Chuck Versus the Tooth" airs May 10.

May 04, 2010 02:30:55 GMT

Those curious where J.J. Abrams would go from "" now get the answer as NBC has officially announced the producer's new project. Abrams' Bad Robot production is financing "", a sexy, fun, action-packed spy drama that proves once and for all that marriage is still the world's most dangerous partnership.

"Undercovers" is thus the first scripted series picked up by NBC for its 2010-11 season. "We have tremendous confidence in this promising series and feel this is a great way to kick off our upcoming Upfront development announcements," said Jeff Gaspin, Chairman, NBC Universal Television Entertainment. "J.J. has delivered another signature series, along with our partners at Warner Bros., and we couldn't be happier."

May 03, 2010 09:31:04 GMT

"" literally puts 's words into action. The opening sequence of the show was changed to a skit involving a lot of the cartoon's characters lip-synching to the singer's charting hit "TiK ToK". Lisa Simpson opened the scene, waking up from bed and singing "Wake up in the morning feeling like ."

Groundskeeper Willie then brushes his teeth with "a bottle of Jack" before being kidnapped by Miss Edna Krabappel. The three scoundrels then blow up the school's public phone and Otto gets "a little bit tipsy". A fight breaks out at Moe's Tavern and Marge drags Homer home because the clock is going "TiK Tok".

May 03, 2010 07:39:31 GMT

Next on "", Lynette comes to a shocking realization about Eddie. Meanwhile, Angie discreetly relies on Gaby for help when Patrick threatens the life of her son. Bree offers Sam a generous payoff to walk away, and Susan and Mike's financial woes result in the ultimate sacrifice.

Meanwhile on "", the Walkers are heartbroken as they prepare to shut the doors of Ojai Foods for good, but new opportunities and secret alliances develop as a result of the family's loss. still has an appearance in this episode although it was said previously that his return would be temporary.

May 03, 2010 06:23:36 GMT
©
"It's on," according to "". Disney Channel has just released the first extended trailer of the original TV movie which will premiere on September 3. Mitchie Torres and her friends return to the summer camp only to discover there's another group just like them, trying to steal the limelight.

Mitchie can't wait to return to Camp Rock so that she and rock star Shane Gray can spend the summer making music and having fun with their friends. But when Mitchie arrives, she discovers that Camp Star, a slick new camp across the lake, has lured many campers and instructors away, threatening the very existence of Camp Rock.

May 03, 2010 03:50:23 GMT

This week's episode of "" sees Olympic gold medal swimmer Summer Sanders being fired. It coincidentally is also the one where wins as a project manager. Thus, the episode was dedicated to the rocker who is lying on hospital bed, fighting for dear life.

Summer is the project manager for Tenacity in the task to create three 30-second radio spots for companies such as Benjamin Franklin Plumbing and Mister Sparky. Tenacity had difficulty in the studio section when had a bad voice day and could not contribute to the jingle.

May 03, 2010 02:35:06 GMT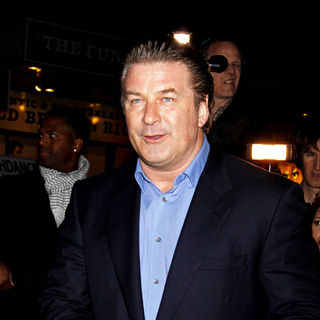 is again returning to "" and this time he gets the coveted spot. The actor, who had run the show 14 times before, announced to a group of reporters at White House Correspondents' Dinner on Saturday, May 1 night that he will be hosting the season finale.

That would be the episode airing May 15, one week after makes her debut as a host of the show. The last time Baldwin was seen on the show was during 2009 Valentine's day celebration where he did a sketch with the . In one of the skits, he acted as a long-lost sibling of the brothers.

May 01, 2010 07:43:42 GMT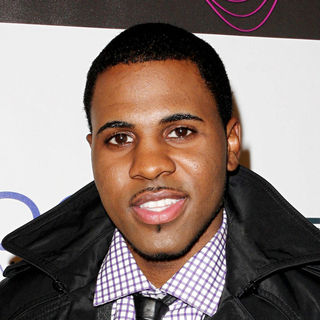 R&B star is lobbying for a guest spot on TV hit "", insisting he'd make the perfect class clown. Derulo admits he's a huge fan of the musical show, and would love the chance to try his hand at acting as well as singing.

He says, "I'd like to play the goofy, funny guy." The "Watcha Say" hitmaker insists he's had plenty of practice, fooling around during his own school career. He adds, "I did joke around a lot, and I did get in trouble for joking around all the time."

May 01, 2010 07:13:45 GMT

"" lets out a sneak peek of the May 4 episode where Sue Sylvester starts measuring students' popularity through Glist. Some like Kurt, Mercedes, Artie and Tina don't even make it to the list so Kurt proposes a way to get the C-listers to be the A-listers. Surprisingly, Brittany is in because she only gets the fourth position.

The episode is called "Bad Reputation". Mr. Schuester starts an investigation when a salacious list about members of the glee club circulates the halls of McKinley High. Meanwhile, Sue is mortified when a video of her performing the classic "Physical" surfaces.

May 01, 2010 04:53:44 GMT

Several bunch of clips are released in front of the May 2 episode of "". Alexis Neiers is still the main conflict in the reality series, with her case getting some progress. In one of the clips, Alexis, accompanied by her mom, is hiring a private investigator who will help her also in the court testimony.

Alexis is involved in a group theft named Bling Ring which broke into homes of celebrities such as , and . She was arrested in summer of 2009 after the pilot was shot. In the other clip, Andrea begins to unravel with her daughter Alexis facing criminal charges that could put her in jail for up to six years.

May 01, 2010 04:27:21 GMT

's ex-husband Ojani Noa is in talks to star in his own reality TV show in a final bid to avoid bankruptcy, according to U.S. reports. Noa was court-ordered to pay Lopez $545,000 after he tried to publish a tell-all book about their relationship in 2007, and he claims recent legal battles with his former wife have drained his finances

According to the New York Post, Noa is now in talks with network executives for a reality show titled "I Owe J.Lo", to avoid going broke. The series will reportedly follow Noa as he tries to "land menial jobs to pay off a half-million dollar court judgment that he owes to his ex-wife".

May 01, 2010 04:21:18 GMT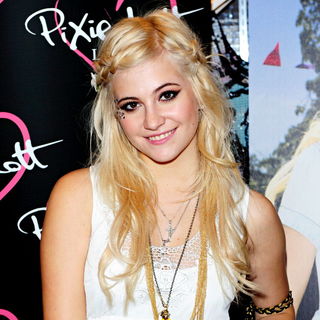 British singer will make her acting debut in upcoming TV film "". The 19-year-old "Mama Do" hitmaker stars alongside Lucas Cruikshank in the independent comedy picture, which will debut on the U.K.'s Nickelodeon channel in August.

Lott admits she's delighted to have landed the part as she spent years studying drama - but she's surprised an acting role was handed to her so early in her career. She tells the BBC's Newsbeat, "I didn't think I'd be doing acting so early. I thought it'd be further on. I went to a stage school so I studied in drama, dance, singing and musical theatre so I had that background. I love entertaining."

May 01, 2010 03:41:05 GMT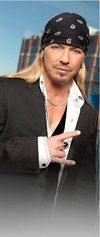 Although still in a critical condition, is expected to make a speedy recovery, enough to get him in front of the camera in late May. The former frontman is in ICU due to brain hemorrhage but he's also a competing contestant of "", a reality show which will wind down on May 24.

Doctors are saying that it is possible for Michaels to appear on the live finale. "If all the studies he had done show no evidence of an aneurysm being found, it would really just depend on his energy level," said Dr. Ronald Benitez, director of cerebrovascular surgery at Overlook Hospital in Summit, N.J. "If all the tests were negative, and I was watching the show at the end of May, I personally wouldn't be surprised if he was on it."