October 05, 2009 04:05:52 GMT
Fellow talk show hosts from rival networks have been out to make fun of 's infamous confession of extortion plot set to him. During his Friday, October 2 monologue, kicked it off with "If you came here tonight for sex with a talk show host, you've got the wrong studio."

Letterman recently made a public announcement to the audience of his show that he had a sexual relationship with a female staff, identified as Stephanie Birkitt. He also revealed that somebody has threatened to leak out the information. Allegedly, "48 Hours Mystery" producer Robert J. "Joe" Halderman is the blackmailer.

October 05, 2009 02:58:25 GMT
pretty much stole the limelight from on the October 3 episode of "". Although he was the host of the night and appeared in a skit with real-life wife , the actor made less headlines than the controversial singer who was featured in two skits, one of which she got the honor to have a cat fight and an almost kiss with .

In the first skit, introduced a monumental joint performance by Madonna and Lady GaGa. The two singers, who have been compared to each other for their unique style, briefly danced to an electro song before erupting into a war of words. GaGa said, "What's wrong Madonna, can't get into the groove?" Madonna started picking on GaGa's hair saying, "Looks like your wig needs a fix!".

October 03, 2009 07:07:29 GMT

One of the lead characters' parent is dead in the next episode of "". Described by star as one of the most controversial episodes yet, the third chapter into the fifth season will follow Eli's dark past in his family.

Eli's father suffers a massive heart attack, triggering a tangled reunion with Eli's mother, who has been dead almost ten years and unable to cross over, as a result of a secret she took to her grave. Called "Till Death Do Us Part", it will be aired on Friday, October 9.

October 03, 2009 06:28:24 GMT
In the third week of "", one small mistake causes a switch between the imprints of Echo and Victor. Echo is sent on an assignment as a fun-loving, seductive college student and Victor is imprinted as a psychotic killer. However, Echo is being imprinted with a male persona and vice versa.

The spotlight next week will be given to Victor. A Dollhouse shareholder comes to Adelle for a help with a psychotic family member. Adelle suggests that they can imprint Victor with his nephew who is out on a killing spree. Titled "Belle Chose", the episode airs on Friday, October 9.

October 03, 2009 04:35:11 GMT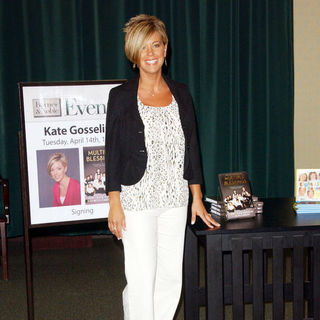 It has just been announced that will sit down with Meredith Viera on "TODAY" for an exclusive interview. During the live event, the mother of twin girls and sixtuplet will "set the record straight about her husband's recent actions and the suspension of filming her reality show," NBC stated. The episode airs on Monday, October 5 at 7/6c.

Going to "TODAY" is Kate's reaction to who went to "" on Thursday, October 1. He told the host that he is halting the production of "Kate Plus Eight" which he thinks is doing damage to his kids. He also released a statement through attorney Mark Heller, saying that he "doesn't want the kids on the show because he is going through a divorce with his wife and he doesn't feel it's a suitable environment, mentally and emotionally, for them right now."

October 03, 2009 04:02:09 GMT

Already getting a late fall premiere, "" is pushed even farther in the season. Instead of getting the imminent October 9 date, the first episode of the fourth season will arrive on TV screen a week later, October 16. The old date will be used as a re-run slot for ABC's new series in order to get more sampling.

In a press release, the Alphabet said that the show will get a two-hour premiere on the new date with Betty debuting her new look. In addition to the announcement, the network has also released a promotional picture which shows Betty center-stage and the main cast surrounded by butterflies. Betty has a more stylish outfit although she still keeps her red-rimmed glasses and the braces.

October 03, 2009 03:30:29 GMT

Two scenes are clipped from the forthcoming episode of "", focusing on Damon haunting Caroline and Elena starting to get frustrated of Stefan's mysteriousness. In the first clip, Caroline volunteers on taking more towels inside the empty hall, but she gets followed by Damon who pleads her to help him.

Together with Elena and Bonnie, Caroline is holding a fund-raising car wash in front of the school. During this occasion, Bonnie discovers an ability that she didn't know she possessed and consults her grandmother (guest star Jasmine Guy) for a piece of advice.

October 03, 2009 03:01:28 GMT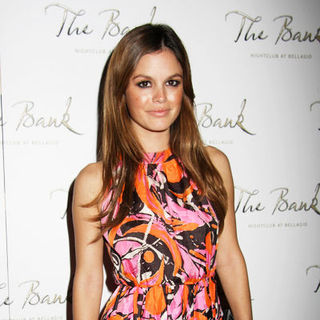 When the producers of "" talked about adding a new character for its 100th episode, they didn't mention that they would cast an actress as established as . The former "" star has been hired for a one-time stint, although many believe that she would fill in the pivotal role of the mother.

In September, Executive Producer Craig Thomas told EW that in celebration of the milestone, the show will get some serious "mother action" during the episode. He added, "It'll be the closest Ted's ever come to [discovering who she is]. He's getting a step closer every episode this season, and episode 100 [we] kind of go bananas with it."

October 03, 2009 02:35:47 GMT

The writers of "" finally give Clark and Lois their moment. In the upcoming episode, Clark braves himself to ask Lois out for a date. However, not all goes well for the two of them.

Zod and his soldiers release a virus into the air that turns humans into zombies. The only way to stop it is to make an antidote from the blood of another Kryptonian. After Lois is infected, Chloe pleads with Clark to donate his blood to stop the epidemic, even though it risks outing him to Zod.

October 02, 2009 09:03:39 GMT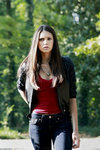 In the October 8 episode of "", Elena begins to suspect that something is not right with Stefan. The vampire, uncomfortable with the fact that he keeps the truth from Elena, eventually decides to reveal several parts of his past to her.

In another development, Stefan is hopeful that his plan to get rid of Damon is working while Elena and Jenna are concerned about Jeremy's relationship with Vicki. At a fund-raising car wash, Bonnie is surprised by abilities she didn't know she possessed, and seeks advice from her grandmother. Finally, Elena hears a disturbing story about the Salvatore family from a stranger.

October 02, 2009 08:10:04 GMT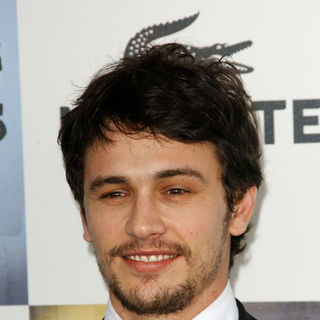 In somewhat an odd move, has decided to join the cast of "". More surprisingly, his cameo in the soap opera is not only for a one-time stint but rather for a lengthy story arc that stretches up to two months.

Franco, who is in the pinnacle of his feature movie career, will be a mystery person who comes to Port Charles. Fancast said that the character is going toe-to-toe with resident mob thug and the character Jason Morgan. His stint begins on November 20 and will continue up to January next year.

October 02, 2009 07:42:25 GMT

Coming to Food Network this Sunday, October 4, the second season of "" shares two minutes of intensity and personal words from "the 10 world's best chefs". For the first time they are given a look to the sophisticated workplace where they will cook, create and vie for the title to be the new Iron Chef.

"The Chairman" makes his appearance in the beginning of the show, encouraging the chefs to present him the best delicacies. As the first challenge, they will be told to cook a dish which represents their cultural background. Also, they are asked to make dishes made from some uncommon ingredients such as jellyfish, sea cucumbers, crickets, unlaid chicken eggs, and duck tongues.

October 02, 2009 06:48:44 GMT

"", the latest primetime show to get a season premiere this Fall, has finally revealed the first look into the fourth season. Several photos are released by NBC for the promotion of the first episode which will air on October 15.

In the season opener, Jack informs Liz, Tracy and Jenna that "TGS" needs to make immediate adjustments to become more relatable and save money during recession. In an effort to do their part, Jenna decides to makeover her image, while Tracy attempts to regain touch with the common man.

October 02, 2009 06:14:25 GMT

In the preview for "" October 8 episode, a flash back to Meredith's dark past is given. When Meredith and Lexie's father, Thatcher, returns to the hospital with a failed liver, it's up to Meredith to save his life because she is the one who has his blood.

Meanwhile, Izzie empathizes with a patient riddled with tumors, as Mark, annoyed with Cristina's competitive zeal, tricks her into assisting on an unusual surgery. Jeff Perry returns to his role as Thatcher Grey in the episode called "Tainted Obligation".

October 02, 2009 04:35:13 GMT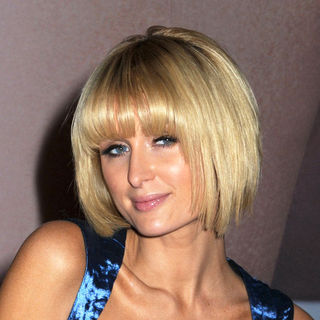 It's time for Sam and Dean to take on the world-famous icons. New on "", Sam and Dean decide to start hunting together again and their first case leads them to a small town whose inhabitants are being killed by famous dead icons like Abraham Lincoln and 's car.

However, after two teenage girls come forward and claim their friend was kidnapped by , the Winchester brothers aren't sure what they are hunting anymore. The CW will air the episode "Fallen Idol" on Thursday, October 8 at 9/8c.