April 27, 2010 10:17:03 GMT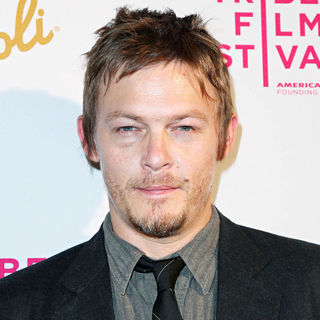 Model-turned-actor has joined the cast of the "Hawaii Five-O" remake - as a villain who dies in the revamped TV series pilot. But Reedus insists fans of the show are likely to see a lot more of him than they think they are - because he hopes to be coming back from the dead.

He tells BlogTalkRadio.com, "I'm a bad guy and I die in the pilot, or do I? I probably pop up, like, mid-season again - like, 'Did he die or did he not die?' You don't see me die; you see me dying, so, in the world of television, it's like, 'Did he really die?' "

April 27, 2010 09:14:30 GMT

One of ' former mistresses has landed her own reality TV dating show. Waitress Jaimie Grubbs will lead a cast of other celebrity mistresses, who are looking for real love.

Details of the other ladies involved in the show, which will be presented by U.S. TV personality Michelle Harris, are being kept under wraps. Harris' spokeswoman tells WENN, "It's going to be a show full of drama." The title of the dating programme has yet to be confirmed.

April 27, 2010 08:26:42 GMT

House has a lot of talents and one of them is doing a rendition of "Midnight Train to Georgia" complete with the choreography. In the upcoming episode of "", House spends extra-curricular time with his Princeton Plainsboro colleagues, performing a karaoke rendition of a Gladys Knight & The Pips classic with Foreman and Chase.

Meanwhile, back in the hospital, the team takes on the case of an ailing groom-to-be who harbors undisclosed secrets from a previous relationship. As his fiancee (guest star ) tries to get answers to her many questions, a frustrated team winnows down the possibilities.

April 27, 2010 06:46:55 GMT

"" star is set to make his reality TV debut, alongside his daughter Roxy on hit U.S. series "". Aspiring actress Roxy Olin, who has guest-starred on her dad's show, appears alongside in the MTV series, about Port's struggle to make it as a fashion designer in New York City.

She insists her dad and actress mother encouraged her to take part in the show to boost her Hollywood career, and now Ken Olin is showing his support by appearing on the series himself.

April 27, 2010 05:08:41 GMT
Next on "", Will's return to the Upper East Side continues to stir up problems for Serena, Lily and his long-standing rival, Rufus. Serena and Jenny's relationship is strained as a result of Jenny's deception.

Speaking about how big his character's influence in the last three episodes of season 3, told MTV, "It's in the eye of the beholder." He elaborated, "It's a beautiful arc with a great sort of cliffhanger that will create a great water cooler moment for the audience. I can tell you something - it's quite clear that there's a lot of powerful emotions that are exchanged not only between Serena and William but between William and the whole family."

April 27, 2010 03:05:10 GMT

's uncle has offered to replace the troubled actor if he decides to leave hit TV sitcom "". Sheen is said to be considering leaving the show following a tough start to 2010 - an alleged altercation with his wife on 2009 Christmas Day left him facing criminal charges and he entered rehab in February this year to tackle personal issues.

But his uncle Joe Estevez, the younger brother of actor , is contemplating approaching the show's creator, Chuck Lorre, about appearing on the programme as its newest star.

April 27, 2010 02:32:26 GMT

Chuck asks Sarah the idea of moving in together and she says "Why would you do that?". In the next episode of "", Chuck and Sarah are assigned to train under Craig and Laura Turner (guest stars and ), a married CIA team who, despite their impeccable record, hate one another.

The Turners' stormy relationship forces Chuck and Sarah to wonder if they're doomed with the same fate. Meanwhile, Casey must train the newest member of the team - Morgan. "Chuck Versus the Role Models" airs May 3 on NBC.

April 27, 2010 02:04:06 GMT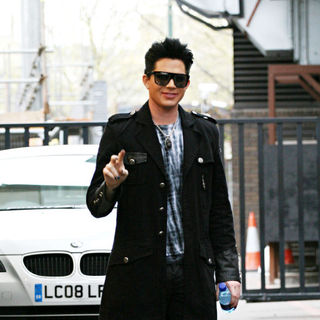 is not taking 's job. The "" alum has cleared up reports that say he's going to replace Simon as a judge on the singing competition show, branding the reports as "rumor".

In a live web chat with MySpace Music, Lambert said, "I keep hearing the rumor too, unfortunately it's just a rumor. I would be honored to be asked." And then he added, "but I think at this point I'm just focusing on my career as a recording artist."

April 26, 2010 09:18:55 GMT

"I've got two nice big ones right here," says Susan while offering potatoes and her breasts for Oscar. In the next "", Gaby and Susan plan an elaborate scheme against their husbands by having dinner together and putting on revealing clothes.

Meanwhile, Angie comes face to face with her ex, Patrick Logan (), after years on the run. Lynette sees a darker side of Eddie, and Bree meets a woman who knows Sam all too well. "A Little Night Music" airs May 2.

April 26, 2010 08:02:50 GMT

takes the lead in a new music video which is promoting "". Titled "Can't Back Down", the song is the first track coming out from the TV movie. It has been released on Radio Disney on Sunday April 25, featuring vocals not only by Lovato but also by and Anna Maria Perez de Tagle.

Disney Channel has not announced the premiere date of the sequel to "", but said it would be part of the summer program. Shane Gray and Mitchie Torres discover that some of the students and instructors in Camp Rock have ditched it for nearby rival Camp Star.

April 26, 2010 07:19:00 GMT

The producers and cast of hit reality show "" were in talks to extend the show's ending after discovering series exes and still have feelings for each other. Cavallari revealed there were plans to shoot an extra 12 episodes that could revolve around her relationship with hunk Jenner, who is reportedly dating .

She told Eonline.com, "I would like to do it. I'm in such a rhythm with things and I'm having a great time. We're just now starting to get into some really good juicy stuff with a few new people. So I think we could do another 12 episodes and make it pretty good."

April 26, 2010 06:27:17 GMT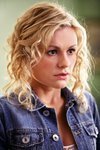 Back in March, fans of "" were introduced to a featurette which teased a scene of Eric bleeding. HBO has now released a new "Waiting Sucks" promo where we got the answer of which Merlotte's employee dared to shoot the vampire. The shirtless guy in the first promo, however, is not featured in this one.

Surprisingly it's Sookie who fired the gun and wounded Eric. This would be one question to be answered in the new season which starts June 13. From Alan Ball's tease and the comic book's story, it is known that Sookie comes to Eric for a help in finding Bill, thus they are supposed to be on the same team.

April 26, 2010 05:27:23 GMT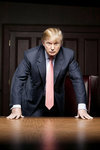 "" loses none of its contestant this week. Mr. Donald Trump thought both teams, Tenacity and Rocksolid, did extremely well in the task although the former actually raised more money than the latter.

After the departure of another male member last week, Mr. Trump has to shuffle the contestants so that it won't be five against two. Curtis Stone, Summer Sanders and join Tenacity which project manager was Holly Robinson Peete this week. On the other side, took the lead for Rocksolid, helped by and .

April 26, 2010 03:29:59 GMT

The CW offers early sneak peek to the upcoming episode of "". In clip 1, Stefan is seen behind the cell and he flashes back to the 1800s when the townspeople were hunting for the vampires. The group's leader is using the compass that becomes the mystery item of the show.

While Stefan is locked up alone, Damon and Elena bond over the tragedy. Elena has been staying inside the mansion while figuring out how to save Stefan. When Elena asks Damon whether it's a problem if she stays there another night, Damon jokingly says, "Yes, you are a complete nuisance."

April 26, 2010 02:42:10 GMT

It's a perfect timing for whose eight children have been granted 'working permit'. The mother of eight was eliminated from "" last week and now she gets to go on with her new reality show with TLC, "".

Local Department of Labor says Kate's sextuplet and twin girls are cleared to continue their careers on TV. Per TMZ, a rep for the Pennsylvania Dept. of Labor and Industry said the correct paperwork for the show was submitted and approved. "The proper steps have been taken and the kids are permitted for 'Kate Plus 8'," the rep said.