June 02, 2010 06:30:59 GMT

Showtime unleashes the first promo of "" in which a storyline can be derived from. It is a symbolical move by Nancy who buries everything associated to Esteban; passport, gun, and a mobile phone. These three are buried along with the Jesus bobble head that the mafia's men gave her in season 4.

The last time viewers see of the Botwins, they were on the run because Shane smacked Pilar on the head. Not much is known what the sixth season would deal with because the synopsis is yet to be released. But for one thing, two new characters are coming to town and Celia will no longer be in the picture by the end of the season.

June 02, 2010 04:33:12 GMT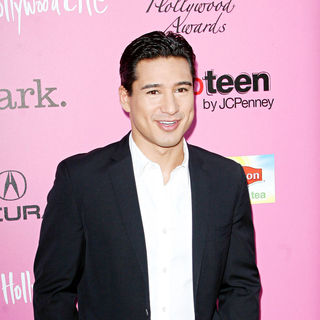 Former "Saved by the Bell" star is hoping to become a reality TV dad-to-be. The actor-turned-TV-personality will document his trials and tribulations as a first-time dad in a new series.

Lopez is expecting a baby with his girlfriend Courtney Mazza later this year and he reveals he's already working on a TV proposal. He tells People.com, "It follows me through juggling everything and wanting to learn. There's so much out there for women but not so much for men, and I want to be a very hands-on dad. I think having a humorous but informative way to tell that story would be great for a show."

June 02, 2010 03:48:22 GMT
It is not all fun in the season 2 of "Kourtney and Khloe Take Miami". A sneak peek provided by E! reveals how serious the situation is between and her boyfriend . Kourtney is loathing the way Scott parties every night, gets drunk and smashes things with his bare hands.

Scoot is the father of Kourtney's 5-month old son. "I don't mind being portrayed as the villain on TV," he said previously to Life & Style, "but nobody knows the real me. I'm a great guy. All the haters are just jealous, so they're trying to bring me down. I'm young, handsome, successful, wealthy. You could say I'm a role model - I'm the American Dream!"

June 02, 2010 03:10:28 GMT

The moment New Directions has been waiting for has finally arrived: it's time for Regionals! The next episode of "" called "Journey" will be the first season finale. The official synopsis stops at "Sue pulls a fast one on Will and the glee clubbers, their chances at the title could be compromised," but the preview explains that she will be judging the competition.

Meanwhile, Rachel rekindles her relationship with Finn, and Emma tells Will that some things are worth fighting for. [Spoiler Alert] The leaked info about the finale says that Emma plucks up the courage to tell Will that she's dating her dentist.

June 02, 2010 02:45:04 GMT

"" has only begun airing its first episode but a spoiler of who will make it to the Top 10 has come out. As previously reported, the dancing competition has changed its format, no longer featuring 20 finalists but only 10 who will be paired with previous seasons' dancers picked through online poll.

"When they're on the stage with these contestants, the contestants are either going to have to step way up - which is going to be great for them - or the all-star could wind up carrying them," Mia Michaels says about the format change. "Or it could be the other way. I don't think so because the all-stars are so comfortable. It's going to be interesting to see how it plays out."

June 01, 2010 09:38:58 GMT

Spring has folded and Summer TV is on the way. Here AceShowbiz lists the TV programs that serve as an alternative entertainment beside basking in the sun. Some like "" and "" are returning shows while others like "" and "" are new to the ear.

One of the most anticipated returns in the hot season may as well be "". Constantly raking bigger number in each of its episode, the vampire-themed series picks up where season 2 left off when Bill was kidnapped. Creator Alan Ball said the mystery is not going to be a carrot dangled in front of audience's nose all season but will be solved immediately in the first episode airing June 13.

June 01, 2010 09:01:10 GMT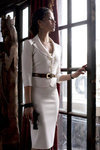 When it comes to J.J. Abrams, leaks are often appreciated. "", the latest project by the producer of "", has had its pilot script leaked by an Italian magazine called Il Post. The publication claimed to "have reasons to think it is the real thing", offering a downloadable version of the script.

"The pace of this series is intended to be unusually, almost unspeakably, fast," the note at the beginning of the article is translated. "Sure we won't deny the script is long. But that's only if you judge by something as arbitrary as page numbers. So when reading the script, assuming you get past this page, whether it's an action sequence or just two people speaking, imagine scenes moving lighting fast. Then imagine them just the slightest bit faster."

June 01, 2010 08:26:33 GMT

"" Ali Fedotowsky trimmed the fat down to 14 men. She eliminated three more candidates on Monday, May 31 and gave the first rose of the day to retail manager Frank. The unlucky ones are Tyler V., Craig M. and Chris N. who all happen to be in the group date at the beach.

Frank scored the first one-on-one date with Ali and he got personally picked up by the bachelorette. They had no destination on the road trip but the car broke down in the middle of the road and they decided to have a little picnic on the car hood. Once the car was fixed, they went to the Hollywood hill where they shared their first kiss.

June 01, 2010 06:19:48 GMT

TNT shares another look into its new series "" which puts as the lead star. Unlike most crime drama series, this one partners two women as the lead investigators. The promo highlights on the chemistry between Harmon's Jane Rizole and 's Maura Isles.

In the street of Boston, it takes more than understanding the mind of a killer to track down a twisted criminal. To solve these complex cases, you need to understand the science of murder. That's why detective Jane Rizole joins forces with medical examiner Maura Isles. But these two friends don't work alone. They've got back up from Jane's rookie partner, her seasoned former partner and FBI agent Gabriel Dean.

June 01, 2010 04:31:05 GMT

Four best friends are terrorized by an unknown figure called A who claims to have possessed their deepest secrets. One week away from the series premiere, ABC Family reveals two more clips from "" which has been claimed as the teen version of "".

Rosewood is a perfect little town where live Aria, Spencer, Hanna and Emily, four estranged friends whose darkest secrets are about to unravel. One year ago, Alison, the Queen Bee of their group, disappeared and the girls swore they'd never tell what really happened that night. They thought their secrets would bond them together, but just the opposite is true.

June 01, 2010 03:47:38 GMT

A transcript of Sarah Ferguson's interview on "" was released on Monday, May 31. secured one of her biggest interviews this year when the Duchess of York agreed to open up about the bribery caught on tape.

She claimed bad judgment and booze made her accept more than $700,000 in exchange for access to ex husband Prince Andrew. "I'm aware of the fact that I've been drinking, you know, that I was not in the right place," the 50-year-old admitted to Oprah in an episode airing Tuesday, June 1.

June 01, 2010 02:58:19 GMT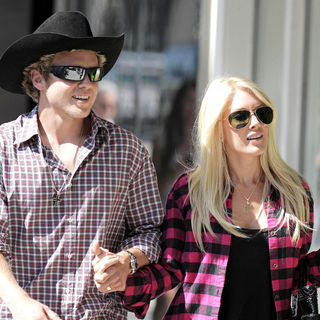 The news of and 's split may as well be a clever marketing strategy to promote Heidi's new reality show. With "" coming to an end, Heidi has been brewing a new TV show called "The Heidi Show" which will focus solely on her and BFF Jennifer Bunney.

Just a day after the headlines were filled with the report on Heidi separating from her husband, the details of "Heidi Show" start to spring up. As Jen previously hinted, the show will see Heidi moving in with her in a Malibu beach house and having fun together as "single" girls. Curiously, the show will be produced by Spencer's production company, Pratt Production.

May 31, 2010 08:17:14 GMT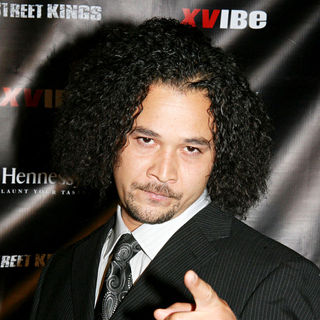 star Bizzy Bone has agreed to take part in the new series of U.S. TV show "Celebrity Rehab" - to deal with his marijuana and alcohol addictions. The rapper - real name Bryon Anthony McCane ll - will seek help from celebrity counsellor Dr. Drew Pinsky on the VH1 reality series, according to TMZ.com.

Bizzy Bone will enter the rehab facility in a bid to beat his substance abuse demons, joining internet pin-up and reality star Jason Wahler. It is unknown what kind of "addiction" that Tequila will battle but for Wahler it's about his alcoholic problem.

May 31, 2010 07:28:26 GMT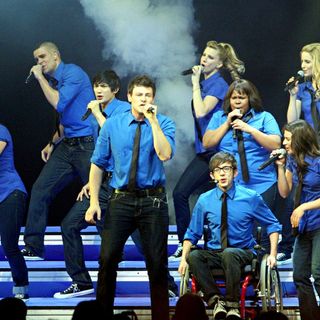 For those who are unable to attend the live tour of "", there's a glimpse of the musical performance at NYC's Radio City Music Hall taking place Friday, May 28 to Sunday, May 30. The cast cramped 21 songs in the 80-minute set list, including fan favorite "Don't Stop Believing" and the recently aired piece "Bad Romance".

Apart from solos by and , the girls team up for a medley of "Halo" / "Walking on Sunshine" which could be found on the episode "Vitamin D". They all basically wear the same outfit as in the TV version. Already, the four-city tour garnered criticism from TIME and NY Times.

May 31, 2010 03:40:04 GMT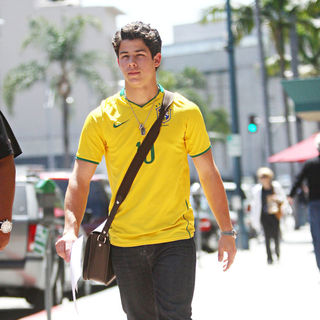 is the focus of the latest reality television series "Jonas Brothers: Living the Dream". The youngest in the band talks about his side project which spawned the album "" in February this year.

"Ever since I was a kid I had an active imagination," Nick said while photos of him as a toddler dressing like a rockstar were displayed. "I had always been making up stories in my head," he said, adding "What with my most recent musical side project, I finally have the chance to share those stories with you."