June 04, 2010 09:01:56 GMT

"" is exceptionally shining this year. The freshman comedy by ABC has been picked by a number of Television Critics Association committee as the biggest nominee at 2010 TCA Awards.

Over 200 journalists writing about television for print and online outlets in the United States and Canada have voted that "Modern" ought to have a slot as Program of the Year. Marked up with the nods for its cast, the number of nominations the show gets is five.

June 04, 2010 08:32:06 GMT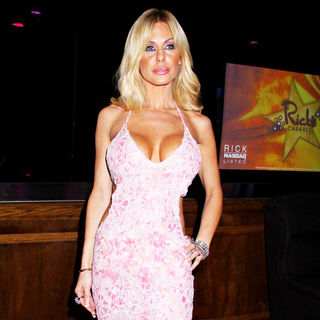 TV executives have reportedly signed former Playboy Playmate Shauna Sand to appear on "Celebrity Rehab" in a desperate bid to save the shelved reality show. The latest series of the programme, fronted by celebrity drug and alcohol counselor Dr. Drew Pinsky, was halted earlier this week after producers failed to draw enough big names to tackle their demons in front of the cameras.

TV bosses failed to persuade with a reported $500,000 fee to appear as the series' big name, after also rebuffed a $1 million offer. A rep for Minnelli says, "Liza Minnelli, who is beginning a national tour in St. Louis on June 5, is not now nor will ever be on Celebrity Rehab."

June 04, 2010 07:58:12 GMT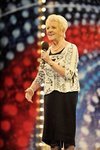 Janey Cutler, the 81-year-old who has the lungs of a 20-year-old advances to the final round of "" on Thursday, June 3 night. Receiving the biggest public vote, Janey was the first winner in the fourth semi-final after she performed a rendition of Shirley Bassey's hit "This Is My Life".

"Janey you are magnificent. I have been waiting the whole series for one of those moments that has the whole country talking the next day," judge said. "A moment when you feel the hairs go up, your spine tingling and everyone's going did you hear that lady last night on BGT? Because that wasn't just the best performance of the night, it was the best of the whole week by a mile."

June 04, 2010 07:07:54 GMT

Finally, SyFy releases a promo of "" which promises that the new series is as loaded in action as it is in the mystery. "What the hell has just happen?" FBI agent Audrey Parker says while fog covers the mysterious town called Haven and plenty of fish die in the lake.

Deep in the heart of Maine, Haven is a town where people with supernatural abilities have migrated for generations because it mutes their powers, allowing them to lead normal lives. At least, until recently. When hot-shot FBI agent Audrey Parker is called to Haven to solve the murder of a local ex-con, she catches the killer but uncovers a much deeper mystery about this town.

June 04, 2010 06:32:41 GMT

"Bond" girl and are to conjure up the magic of King Arthur's Britain as sorcerers in an epic new TV mini-series. Fiennes will play magician Merlin and Green the evil Morgana in movie mogul Graham King's ambitious 10-episode period drama "".

"Harry Potter" and "" star will play Arthur and and actress his wife Guinevere in the series, according to Daily Variety. The project is expected to hit U.S. cable TV network Starz next year.

June 04, 2010 05:18:44 GMT

More magic is coming to Disney Channel. The network has announced in a press release that there will be a fourth season of "", the series starring and . In addition, there is a plan for a second TV movie which will follow the success of "".

Production on the fourth season of "Wizards" is scheduled to begin August with Vince Cheung and Ben Montanio as the new showrunners. This duo, who are known for their work in "Married with Children" as well as "Greetings from Tucson", replace Peter Murrieta who quit the show in April. Meanwhile, creator Todd J. Greenwald sticks to the executive producer role alongside Cheung and Montanio.

June 04, 2010 04:01:46 GMT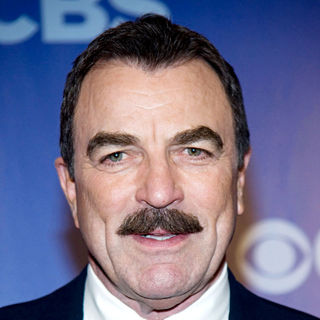 is appealing for a role in 's hit show "" - because he's desperate to work with his former "friends" co-star again. The "Magnum, P.I." actor played Cox's on/off onscreen boyfriend, Dr. Richard Burke, in the long running comedy series and appeared in three seasons opposite the actress.

Selleck admits he has always wanted to score another role opposite Cox and would happily appear in her new TV show, about older women chasing younger men. He tells E! Online, "I'd love to work with Courteney again. That would be fun. I've watched (Cougar Town) a couple of times and Courteney is courageous and makes really bold choices. I've always loved that about her."

June 04, 2010 03:27:26 GMT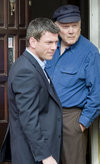 An episode of British soap opera "Coronation Street" featuring a gun siege was taken off-air on Wednesday, June 2 in the wake of the shocking shootings in North-West England which left 13 people dead and another 25 injured. The show was due to feature scenes of a gun hostage situation after the character Tony Gordon, played by actor Gray O'Brien, escapes from jail.

But the dramatic plotline, which sees two characters die, was scrapped and replaced by a different show as a mark of respect for the victims of a rogue gunman, who opened fire on residents in Cumbria, England earlier that day. He killed 12 people before turning the weapon on himself.

June 04, 2010 03:24:20 GMT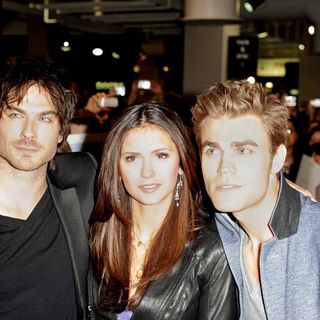 While the show is taking a break in the U.S., , and are across the pond to promote their hit series "". They arrived in London, England on Monday, May 31 afternoon and proceeded with a number of promotional appearances in the city.

By Thursday, the trio were at HMV Oxford Street for approximately one hour to sign a special and exclusive "Vampire Diaries" postcard distributed that day. Fans were limited up to 350 people on first come and first serve basis. The door was opened at 9 A.M. on that day but many have camped out the night before. Nina, Ian and Paul posed a while for the photographers before moving to the signing table.

June 03, 2010 09:13:53 GMT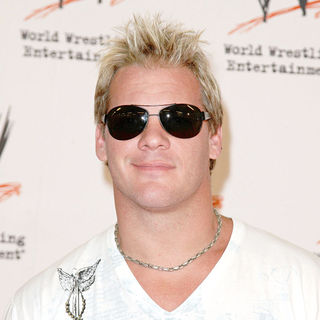 Well-known on the ring, will soon be recognized as a game show host as well. The WWE wrestler has been tapped to lead ABC's new extreme reality show called "Downfall" which will premiere on June 22.

The rule of the game is to answer six trivia questions while on the roof of a Los Angeles high-rise building, the press release says. There will be the presence of "the largest conveyor belt ever seen on TV" which sends "potential winnings, the player's personal possessions and even friends and family over the side of the building." To win, all questions must be answered before all the winnings go over the other side.

June 03, 2010 07:53:38 GMT

The first look into Showtime's "" is shared through a behind-the-scene footage. A new series coming from the director of "Interview with the Vampires", Neil Jordan, "Borgias" is a historical drama which is Showtime's resort to replace "".

The show will be a complex, unvarnished portrait of one of history's most intriguing and infamous dynastic families. The series begins as the family's patriarch Rodrigo, becomes Pope, propelling him, his two Machiavellian sons Cesare and Juan, and his scandalously beautiful daughter, Lucrezia, to become the most powerful and influential family of the Italian Renaissance.

June 03, 2010 06:41:55 GMT
ABC is skipping "". The network which has previously rejected the chance to pick up "" after CBS canceled it last month, has laid the same verdict to the sitcom starring .

ABC previously had a deal in place for the last two years to pick "Christine" but the network did not make the same deal this year, reportedly because it has possessed stable sitcoms such "" and "". It is also reportedly prompted by "Christine" performance on Wednesday nights that didn't crack high rating for CBS.

June 03, 2010 04:53:16 GMT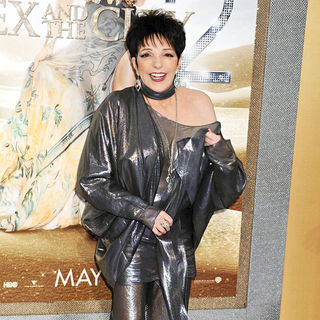 has rejected a six-figure deal to appear on U.S. reality show "Celebrity Rehab". The TV program, fronted by celebrity drug and alcohol counselor Dr. Drew Pinsky, was shelved earlier this week after producers failed to sign up enough big names for the upcoming season of the show.

Now, a day after reportedly turned down $1 million to appear on the show, TMZ.com reports Minnelli has been approached to lead the line-up after allegedly seeking help for alcohol addiction in 2004.

June 03, 2010 04:48:42 GMT

A two minute sneak peek to the first season finale of "" has been offered. The clip gives away the scene where Rachel and Finn belt out a duet on 's "Faithfully" as the opening of their Regionals performance. At the end of the ballad, the two are joined by the rest of the glee club to do a medley of other Journey songs.

The confirmed songs on the June 8 episode are "Any Way You Want It", "Lovin', Touchin', Squeezin' ", and fan favorite "Don't Stop Believing" which will all be sung during the competition against Vocal Adrenaline. Meanwhile, the rival club will sing 's "Bohemian Rhapsody" and before the competition, Puck and Will team up on "Over the Rainbow".

June 03, 2010 04:05:58 GMT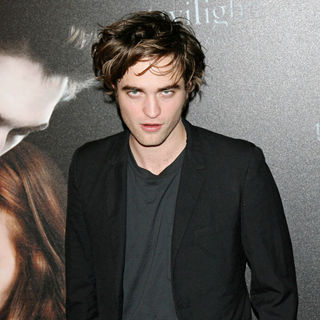 The "" team has picked "" to promote the third installment of the movie series, "". It has come to knowledge that is scheduled to have a talk with Jay Leno on June 15, two weeks away from the film's release in the U.S.

Leno has not confirmed the appearance but a source did to Gossip Cop. It is still unclear whether Pattinson would be solo or accompanied by his co-stars and . But these two have done their part in supporting the movie by attending a in Sydney, Australia earlier this week.