News
>
Music News
August 25, 2006 05:13:48 GMT
American rock band keeps rolling on their upcoming fall tour despite the fact that its bass player, Tom Hamilton, has been diagnosed with throat cancer.

Hamilton, who has just completed a seven-week course of radiation treatment, is expected to rejoin his bandmates on the road by mid-October, so a spokeswoman said on Thursday August 24th.

News
>
Music News
August 25, 2006 04:30:19 GMT
has been all over the news lately as her forthcoming album "" has sparked a firestorm of controversy and rumors months before its September 5th release date. What is it all about? The official statement released by the singer's father-manager Matthew Knowles will surely explain all to you.

"It is apparent that there is a consistent plan by some to create chaos around Beyonce's B'Day album release on Sept 5 in the US. First, it was a petition against the single, "Deja Vu," then a rumor regarding conflict between Beyonce and , seizures caused by the "Ring the Alarm" video, putting out a single to compete with LeToya's album and now to add to all the ridiculous rumors, is my plan to postpone the release of her B'Day album. What will be next? Beyonce's cut off all her hair? Dyed it green? Maybe she's singing the songs in reverse with some hidden subliminal message!"

News
>
Celebrity Gossip
August 25, 2006 03:35:38 GMT
Being famous has its ups and downs. is facing the bad one right now. The American Idol winner has, earlier this week, filed a lawsuit against William Smith and his production companies, William Smith Productions and Baldwin Entertainment, for more than $75,000 in compensatory and punitive damages.

What prompted the pop singer to take the legal step actually is an email his lawyer Michael J. Douglas received from Smith. In the July 24th email, the Nashville-based producer stating that he planned to release a song on iTunes that Hicks had laid down in 1997 called "The Fall". In fact, Hicks claimed that Smith doesn't have rights to the music.

News
>
Celebrity Gossip
August 25, 2006 03:14:52 GMT
What is it about that's so hot? It is all about nothing but her developing a TV fashion show with her manager Simon Fuller.

"It will be more serious than a reality show but will still be entertaining because Victoria is so funny," Fuller told Broadcast magazine.

News
>
Celebrity Gossip
August 25, 2006 02:45:13 GMT
KIKIT, a brand of Jordache Enterprises, has recruited actress as its celebrity representative. Thus, the "Sex and the City" star will appear in ads that launch in September publications, as well as outdoor billboards in New York and Los Angeles and retail events at Macy's.

Why Davis? Because she represents what the company claims as "the woman who can run from a posh party to a kid's playdate."

News
>
Celebrity Gossip
August 25, 2006 02:13:58 GMT
Previously it was decided that Tokyo's subway authority would censor the advertisement featuring a nude and pregnant , claiming it as "too stimulating" for young people. Just now, officials said they are dropping that earlier plan and would instead allow a station advertisement featuring the related ad.

And thus following such decision, HB Japan Inc., publisher of the Japanese edition of Harper's Bazaar, plans to rent ad space at the posh Omotesando station next week to promote its October issue with Spears posing naked on the cover. "I'm glad the subway officials understood the meaning of the photo," the magazine's deputy chief editor, Kayoko Higashino commented on that matter.

News
>
Movie News
August 24, 2006 09:42:51 GMT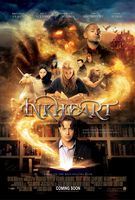 "" cast really is compiled fast. Just a day after the announcement of taking role in the project, has been confirmed to be included in the list to star opposite the "" actor. Unlike Fraser whose role in the film has been fixed, Bettany is still engaged in talks to play a fire-eating performer named Dustfinger.

Developed under New Line Cinema, the movie will be made based on the Cornelia Funke's fantasy novel which takes a look on the journey of a girl as she tries to save her kidnapped father who has an ability to bring characters from books to life. Iain Softley is attached to direct with playwright David Lindsay-Abaire adapting the screenplay. Funke herself is seating as the producer alongside Ileen Maisel.

News
>
Movie News
August 24, 2006 08:45:40 GMT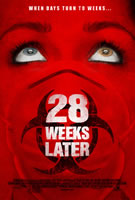 Fox Atomic finally casts its choice on . The "" actor has been selected to portray the lead character named Sgt. Doyle in the company's sci-fi horror of "", a sequel to Danny Boyle's 2002 effort "."

Eyeing a May 2007 release, pic will pick up six months after the end of the first film, which depicted the destruction of human being in the city of London after the spreading of deadly virus known as Rage. Here the Special Forces is working to restore order and repopulating the quarantined city when a carrier of the virus unknowingly re-ignites the infection.

News
>
Movie News
August 24, 2006 07:32:49 GMT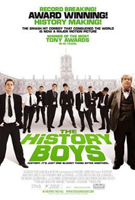 The film version of Alan Bennett's award-winning play "" is to receive a Royal world premiere October 2nd later this year, Fox Searchlight Pictures announced August 23rd. Set to attend the film screening in Leicester Square among others are the Prince of Wales and the Duchess of Cornwall.

"The History Boys", considered as the most award-winning play this year, tells the story of a group of pupils competing for places at Oxford and Cambridge universities. As of the play, it started out at the National Theatre in London and has won six Tony Awards, including Best Play.

News
>
Movie News
August 24, 2006 07:32:05 GMT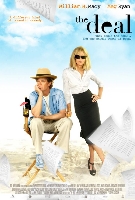 Ready to share scenes together in one screen, and have both signed on to star in a rom-com flick entitled "." Set to begin filming this October in Bucharest, Romania, the picture will be directed by Steven Schacter who previously teamed up with Macy on TV-movies of "Door to Door" and "The Wool Cap."

Based on Peter Lefcourt's novel of the same title, "Deal" centers on a movie producer, played by Macy, who attempts to make a big-budget biopic on the life of Benjamin Disraeli with a popular African-American action star attached. However, the production falls into chaos when the actor is abducted, forcing the doomed producer to join forces with a "beleaguered creative head" to "concoct a radical new scheme to make their own picture on their own terms -- a bootleg production that could win them an Oscar -- or a prison term."

News
>
Movie News
August 24, 2006 06:57:09 GMT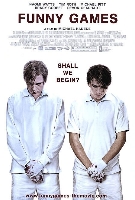 It is interesting for and to be involved in "". The two actors are set to star in the upcoming drama thriller genre.

There in the flick, which will be started by next month, Roth will play a father and husband who tries to protect his family after two psychos invade their cabin during a vacation.

News
>
Movie News
August 24, 2006 06:21:32 GMT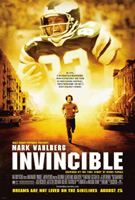 Audience sure will find something special in "" as it opens in theaters this Friday, August 25. The picture has obtained the approval from the National Football League (NFL) to carry everything associated to the league, including NFL team logos and the NFL shield. This certainly is a rare treat from NFL as the league has not partnered on a major motion picture in a decade since Cameron Crowe's "Jerry Maguire."

Concerning the participation, NFL's director of entertainment marketing and promotions, Tracy Perlman, in representing the league eagerly revealed the reason behind the decision. "The image of our game is really heroic and something to aspire to and you really haven't seen that in a lot of films," so she remarked. "We think you see it here. This movie is really about the heart of the game and it's about achieving your dreams."

News
>
Celebrity Gossip
August 24, 2006 04:58:04 GMT
Teen actress and singer is set to visit New Orleans on August 29th later this year, to mark the one-year anniversary of hurricane Katrina.

While in the city, Duff will visit schools, a disaster-recovery center and other locations with charity founder Stan Curtis.

News
>
Movie News
August 24, 2006 04:19:12 GMT
Bringing up a new project to the surface, the Motion Picture Group, Inc., a production finance and services company, has announced on Wednesday, August 23 that it has successfully optioned the original screenplay of "" and intends to develop it as a big screen feature with an eye for a 2007 start.

A collaborative work of Michele Alexander and Tyla Berchtold, the screenplay is the first effort coming out of the duo's creative minds. Alexander herself has previously been known for her book of "How to Lose a Guy in 10 Days" which was turned into a film feature of the same title by Paramount in 2003 with Donald Petrie at helm.

News
>
Celebrity Gossip
August 24, 2006 03:45:20 GMT
Acting is something common for , but moving behind the camera is definitely one new thing for her. The actress reportedly is about to make her directorial debut, set to shoot her first film project with friend Andrea Buchanan.

The pals will make a short film "Room 10" with and for style magazine Glamour's annual Reel Moments project. More on the drama project, it is said to be set in a hospital emergency room, where Kristofferson's patient character quizzes his stern nurse (Penn) about the bad choices she has made in her life.