News
>
Music News
September 18, 2007 09:29:49 GMT
is on the verge of pulling herself together, including her almost dying music career. The British singer has revealed that she's back in the studio writing some materials that may go to her new album.

Winehouse, who is reported to gain weight, also said that she can't wait to hit the road again. "A lot of fuss has been made about nothing," Mirror quoted her as saying. "There's nothing wrong with me. In fact, I feel better than I've ever felt before. I'm sorted out. I'm writing some new stuff and can't wait to be back on tour."

News
>
Movie News
September 18, 2007 09:13:20 GMT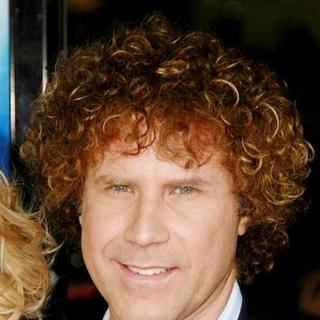 Many ways can be invented to raise fund for charity, and one of them has already been made by Hollywood actor . Reports around the net brought up interesting info stating the funnyman is auctioning off the chance to land a cameo part in his next film "" with proceeds going to Cancer for College foundation, formed by his college buddy Craig Pollard.

Bidding started at $5,000 yesterday, September 17, 2007 on and will run until Wednesday, September 26. Highest bidder will be announced on Thursday, September 27 to then meet the "" star at the 14th annual Cancer for College gold tournament dinner held on the next day in California before joining him on the set of the comedy in October 2007.

News
>
Celebrity Gossip
September 18, 2007 08:50:49 GMT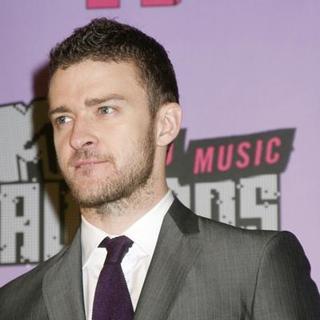 It's a must see. The video of slapped a photographer's camera.

The singer apparently was not in good mood Saturday night September 15th when he and actress girlfriend made their way into the Beverly Wilshire hotel.

News
>
Movie News
September 18, 2007 08:19:51 GMT

Just as the leading ladies from the show are coming back for the big screen project, they will likely bump into some familiar male faces once again. Yes, MTV Movies Blog claimed to have learned from New Line Cinema that Jason Lewis and David Eigenberg are both set to return for "" as Jerry "Smith" Jerrod and Steve Brady, respectively.

The two thereby join who is reprising his role as Mr. Big, the man whom Carrie Bradshaw has an on/off relationship with. New York-born actor Evan Handler is also returning as Harry Goldenblatt, Charlotte York's current husband.

News
>
Celebrity Gossip
September 18, 2007 08:18:07 GMT
Actress is 's October 2007 cover girl.

The mother of one graces the cover of the magazine's upcoming beauty issue, inside of which she talks about her new movie "," hubby , and their daughter Violet.

News
>
Music News
September 18, 2007 07:54:28 GMT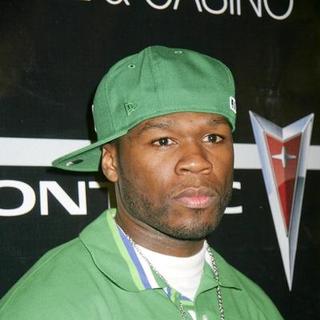 Apparently the battle between 's '' album and 's '' has taken its toll for the former artist. The rapper scrapped off his scheduled European tour including a performance at MOBO Awards and Vodafone Live Music Awards both slated for tomorrow (September 19).

The cancellation also takes effect on a performance for MTV Germany on Friday. No specific reason has been cited but a rep told MTV, "50 Cent is very sad to confirm that due to a last-minute, unforeseen and unanticipated change in his schedule, he will have to postpone his European promotion trip from September 18-25."

News
>
Movie News
September 18, 2007 07:36:55 GMT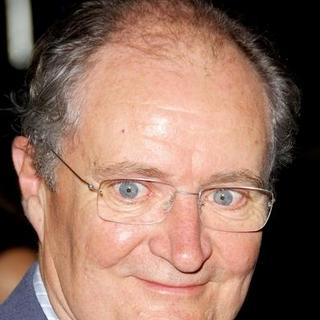 Engaged in an exclusive interview with Dark Horizons, openly disclosed to the site that he would take part in "" as the obese former Potions Master Horace Slughorn.

The former head of Slytherin house, Slughorn, in the eye of the Oscar-winning thesp, is a "retired teacher of magic who's drawn back out of retirement" by Harry and Dumbledore because "he's got some secrets they need in the battle against the Death Eaters."

News
>
Celebrity Gossip
September 18, 2007 07:32:06 GMT

Say it isn't so. cut herself, again.

The troubled singer was spotted carrying a white cloth, if not handkerchief, full of blood as she made her way out of a taxi in Chelsea. The Daily Mail has obtained the photos, showing Amy holding a bloody white "napkin" in her right hand.

News
>
Music News
September 18, 2007 07:17:13 GMT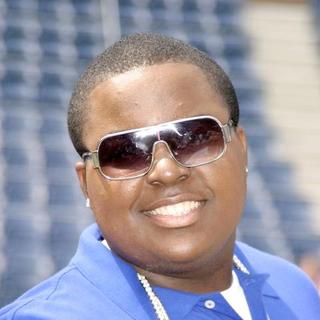 The music video of 's second single 'Me Love' is out. The clip is premiered on Yahoo! Music today (September 18), showing Kingston going out with girls in the same outfits but different look and attitude.

The song samples on 's 'D'yer Mak'er' and UB40's 'Red Red Wine'. It has entered the Billboard Hot 100 chart at #28 and continued to climb up while his first single 'Beautiful Girls' remain in the Top 10 list.

News
>
Celebrity Gossip
September 18, 2007 07:06:30 GMT

Good news for fanatics. The rap group is launching a new Website for fans.

Group members, DJ Run, D.M.C., and Jam Master Jay, have teamed with celebrity services company Paid, Inc. to launch and are about to have the site launched within the next month.

News
>
Music News
September 18, 2007 06:44:46 GMT

' on and off reunion continues as the band informed NME.com that they are up for a one-off gig in London. The band will play at Brixton Academy on November 8.

On choosing the venue for their fist reunion since 2003, frontman and vocalist Johnny Rotten said, "Maybe it's because we're all Londoners, but there would be no Sex Pistol without dear old London town. See you all at Brixton with proper feelings and proper people all around. From London Bridge to The Rose And Crown, all of Britain is welcome so come on down."

News
>
Celebrity Gossip
September 18, 2007 06:27:55 GMT

A fashion model, actress and reality TV show host, Rachel Hunter does know how to dress best and what is best to wear. Bring into life her interest for fashion, she has launched her new swimwear range, "Lola by Rachel Hunter," Saturday September 15th at David Jones in Sydney's Bondi.

"It's something I've wanted to do for years, but now's the right time," so said Hunter on the range which she's been working for about two years. "When I buy new swimsuits the first thing I do is stretch the stitching in the legs so they're more comfortable. How many times do we go back to that old bikini because it feels worn-in? That's what I want to work towards."

News
>
Music News
September 18, 2007 05:55:43 GMT

Alternative rock band will release a new album called '' this October. The first single from the album called 'All Over You' along with another track titled 'Saved' are available for download on iTunes today (September 18).

The two songs plus 'Hush, Hush', a track available for listening on their , will all be included in their fourth album which is due October 2. Helming the project this time is Neal Avron who has worked with the likes such as , and The Wallflowers.

News
>
Movie News
September 18, 2007 05:21:51 GMT

Good news has come for those of you who are extremely curious to see what will happen next in the second season of NBC's "Heroes." A new trailer for the series has delightfully been posted exclusively on MySpaceTV, presenting a never-before-seen footage for all fans worldwide to look at.

Also worth to check out is a cool behind-the-scenes video with the show's production designer Ruth Ammon, which you can view on MySpaceTV as well by clicking this for sure. In the meantime, do enjoy some production photos taken from scenes in the series' upcoming new season below.

News
>
Celebrity Gossip
September 18, 2007 05:18:24 GMT

The pussycat is coming out of her hiding place. was heading for "The Show" Monday September 17th, sat down with the supermodel for an interesting chit chat.

Acting as a good host, Tyra threw her special guest a faux prom upon learning that she never got the chance to attend her high school prom. Prom queen Vanessa looked all smile as she donned the tiara and held the stick.