News
>
Movie News
August 30, 2007 07:54:57 GMT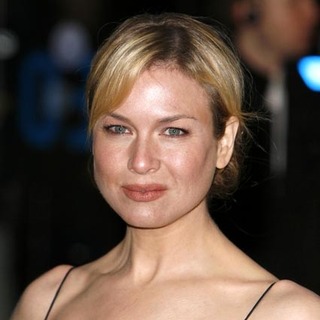 Looking for a possibility to work together on screen, and are both engaged in talks to join forces in highlighting a new film project to be produced by Gold Circle Films, of which "" was recently released in theaters nationwide via Universal Pictures.

Formerly titled "32 and Single" before changed into "Chilled in Miami", pic will be a fish-out-of-water comedy that follows a Miami businesswoman as she gets transferred to the sticks of Minnesota. It was originally set up at Universal, but since Gold Circle has a first-look deal at the giant studio, it is likely that the company will be the one to distribute the movie.

News
>
Celebrity Gossip
August 30, 2007 07:41:36 GMT

Nothing is impossible with us, even for a chance to meet soccer god .
Interested? Join the contest. All you have to do is just buying something from the
MOTO STORE
between August 17th and September 30, 2007 and put the word 'Beckham' in the promotion code box. And there you go, you officially a contestant then.
News
>
Movie News
August 30, 2007 07:19:51 GMT

Conducting probably the most biggest stunt by far in filming highly-anticipated flick "", crew for the superhero movie on Wednesday afternoon (August 29) demolished a building as part of an action scene on the Chicago set of this "" follow-up.

The premise used for the shooting was an abandoned four-story building located at Cicero Avenue in west side Chicago that previously served as Brach's Candy Factory, which used to produce coconut nougat and marshmallow confections. For the film, the plant, empty since 2003, was dressed to look like "Gotham General Hospital", complete with a large red cross and pharmacy sign.

News
>
Music News
August 30, 2007 07:10:29 GMT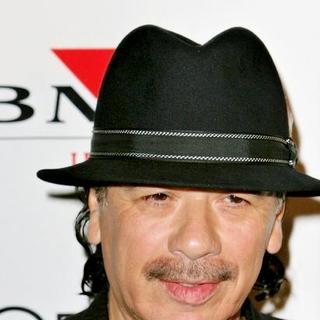 has just premiered his first music video off ''. 'Into the Night', a song penned and featuring Chad Kroeger from has roamed file sharing websites.

'Into the Night' is the song that Santana described "kind of chant in a coliseum when your team is ahead, like 'We Will Rock You.' I am very grateful that Chad has shared it with me."

News
>
Celebrity Gossip
August 30, 2007 06:48:00 GMT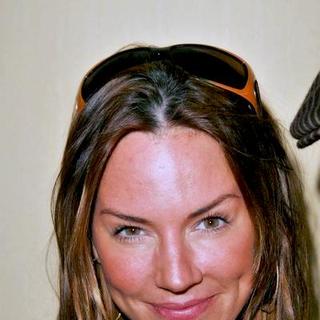 lands a new job. The actress is joining the cast of Comedy Central pilot "Held Up."

In the Sony Pictures TV production Allen will play opposite Jack Carpenter who's been billed to portray the main character, a bank teller whose life is turned upside down when two groups of wacky robbers, disguised as James Bond, Spider-Man, Batman and the Three Stooges, hold up his branch.

News
>
Music News
August 30, 2007 06:42:36 GMT

Despite its moderate success in U.K., 's new album '' is being stalled in its U.S. release. The label has just announced that the third studio album won't be on the market until 2008.

"It's not currently on Columbia Records' release schedule, though the label is aiming to issue it early next year," Billboard.com reported.

News
>
Music News
August 30, 2007 06:16:04 GMT

Despite her own words of getting back to work few weeks ago and her photo gracing the performers line of MTV Video Music Awards, has scrapped all of her U.S. bills. The British singer won't be playing any U.S. stages anytime soon and no new schedule has been listed.

Amy's U.S. label, Universal Republic Records has announced that she is not booked for any performance "in a continued effort to support Amy Winehouse's well-being". The label also spoke to Access last week saying, "Amy has been ordered to rest and is working with medical professionals to address her health."

News
>
Celebrity Gossip
August 30, 2007 06:10:51 GMT

is facing a $1 million lawsuit brought by a teenage female fan who claimed she suffered injuries during one of the rapper's show.

In the suit she filed Tuesday August 28th in Baltimore Circuit Court, Tyrique Layne, 17, alleged she sustained injuries during Wayne's show at the Morgan State University last October after the star and his entourage threw a large sum of money; $1, $5, $10 and $20, into the audience of nearly 4000 people, causing the crowd to surge toward the stage.

News
>
Music News
August 30, 2007 05:11:19 GMT
intends to get angry in her new music video for her new single 'Do It Well'. The singer plays a mother rescuing her son who is held captive washing dishes in the kitchen of a kinky club.

The video is directed by David LaChapelle and was shot in Los Angeles two weeks ago. Lopez who is bound in gold dress, black skirts and red outfit in several scenes will fight her way through the bizarre people crowding the club. At one point she has to face a woman dressed as a cat and a man holding whip and wearing mouse mask.

News
>
Celebrity Gossip
August 30, 2007 05:05:04 GMT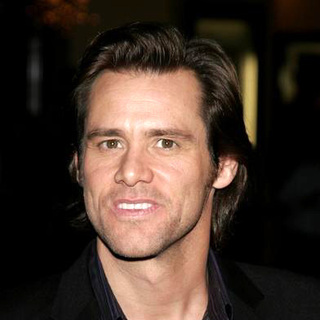 has posted a video of public service announcement (PSA) message in the video-sharing website YouTube on Tuesday August 28th, in which the actor-comedian is urging Americans to join a global campaign for the freedom of Myanmar's democracy icon Aung San Suu Kyi who has been confined by the Burmese government for 11 of the last 17 years.

Speaks out on behalf of the Human Rights Action Center and the U.S. Campaign for Burma, Carrey could be heard in the posted PSA saying, "Even though she's compared to a modern-day Ghandi or Nelson Mandela, most people in America still don't know about Aung San. And let's face it: the name's a little difficult to remember. Here's how I did it: Aung San sounds a lot like 'unsung,' as in unsung hero. Aung San Suu Kyi is truly an unsung hero."

News
>
Movie News
August 30, 2007 04:58:46 GMT

The celebration on the world's oldest movie event for the sixtieth four times began yesterday, Wednesday, August 29, as British romantic drama feature "" marked the smooth opening of this year's Venice Film Festival at the historic Palazzo del Cinema.

Outside the building, red carpet was rolled out against the backdrop of a demolition ball smashing through the old Palazzo del Cinema to greet the arrivals of famous figures in movie industry, notably the film's cast , , , and plus director Joe Wright.

News
>
Music News
August 30, 2007 04:33:01 GMT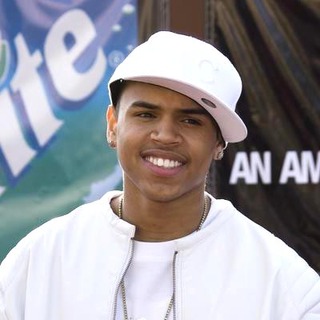 After deciding to make Kiss Kiss as his second single, came up with a remix of his first single 'Wall to Wall'. The R&B heartthrob takes rapper to fill in the featured guest slot for the remix.

The video for the official remix also appeared online on Thursday, August 29. There's not much difference of the clip from the original one that adapted 1998 movie 'Blade', apart from the presence of Jadakiss.

News
>
Celebrity Gossip
August 30, 2007 04:26:30 GMT

New couple alert, and . The R&B sensation is dating the white man actor, it has been reported.

The twosome has been spotted together several times and is reported to have a romantic meal in Beverly Hills restaurant Kate Mantilini on Tuesday August 28th. And while none of them come out with official confirmation concerning the speculation, it is widely believed that they've been together for a few months and are taking it "slow."

News
>
Movie News
August 30, 2007 04:02:33 GMT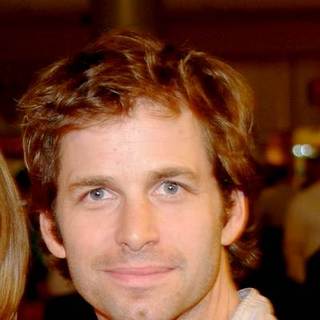 In the wake of his success on "", more and more directing stints are coming for Zack Snyder from Warner Bros. Pictures.

After that of "", the Green Bay, Wisconsin born filmmaker now is reportedly attached to both direct and produce "", a remake of the studio's 1969 feature of the same name starring Rod Steiger in the title role. Based on Ray Bradbury's collection of short stories published in 1951, the original concerns a man almost completely covered in tattoos who is looking for the woman drawing all the intricate designs which each turns out to hide a futuristic story.

News
>
Celebrity Gossip
August 30, 2007 03:51:14 GMT
The contestants on this season's "Dancing with the Stars" is ranging from actress, supermodel, and singer to businessman, race-car driver and boxer. The official cast of the ABC's reality show has been revealed on Wednesday's "Good Morning America."

Among those to be doing the cha cha cha are Scary Spice aka Melanie Brown, actress-singer Sabrina Bryan, race-car driver Helio Castroneves, Mark Cuban, the owner of NBA's Dallas Mavericks, "Beverly Hills, 90210" actress , and supermodel just to name a few.