News
>
Music News
November 01, 2007 06:51:00 GMT

More updates on 's highly-anticipated album has been posted on their . Apart from the , the band have finished two more, titled 'Famous Old Painters' and 'Glass of Water' which will be released with the rest in early 2008.

The band have been working on the album with producer Brian Eno and, reportedly, . "As you'd expect with Brian Eno, there's experimentation and exploration," the post read. "But the music still has integrity. It's real and honest. There's no posturing or bombast. When the deadline comes and the work is done, this will be the album I always dreamed we'd make."

News
>
Movie News
November 01, 2007 06:48:59 GMT

The work is finally done on "", that's what an exclusive new video from the set of the highly-anticipated feature presents.

Yes, the piece delightfully points out that principal photography on the project has already been wrapped up since October 11, 2007. Shots taken show director Steven Spielberg delivering a speech before making a toast with lead actor with everybody cheering.

News
>
Music News
November 01, 2007 06:46:59 GMT

Not only and make a good couple off stage, but on-stage as well. The longtime celebrity couple is set to close the year 2007 in style with a joint show in Las Vegas.

JustJared.buzznet.com is quoted Life & Style as reporting that Beyonce and Jay-Z are planning for a new year's duet, taking the stage together to mark the Las Vegas opening of his new 40/40 Club.

News
>
Celebrity Gossip
November 01, 2007 06:40:55 GMT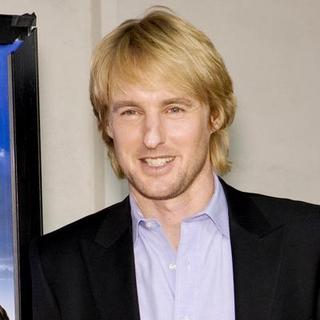 and . Do you think they would make an ideal couple? The two movie stars have sparked dating rumors with their being spotted having dinner together.

It appears that Owen is over and is seeking solace in Jess. The twosome reportedly was seen on a date at the Huntley Hotel in Santa Monica on Sunday night October 28th.

News
>
Music News
November 01, 2007 06:23:26 GMT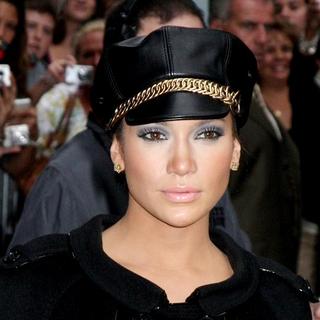 The rate of 's '' sale apparently did not match that of the promotional and production cost. The heavy flow seems to tip on the expenses rather than the income, sending the artist in career jeopardy.

Rumors are circulating now that Lopez will be dropped by Epic Records because her latest effort didn't bring much profit to the label. "She costs too much money and doesn't sell enough," a source said. "Her last album cover alone cost $60,000 in hair and makeup, lighting, photographers, re-touching, etc. The video budget was in the neighborhood of $300,000."

News
>
Music News
November 01, 2007 05:14:47 GMT

For the third time, 's solo album has been pushed back. Interscope has come to the decision to release '' only in 2008, reportedly due to the flop of the album's first two singles.

According to Entertainment Weekly some insiders said that Scherzinger's team is "rethinking the roll-out while leaving an option open for more studio time."

News
>
Movie News
November 01, 2007 04:59:48 GMT

Viral marketing on "" continues as a new message has popped up on in replacement of a Jack-O'-Lantern picture.

The message, previously hidden in a puzzle, consists of small fragments that are put together to make a sentence of "The only sensible way to live in this world is without rules." Beneath it, there is part of picture which, if you click it, reveals a new image of the Joker as seen on the above left.

News
>
Celebrity Gossip
November 01, 2007 04:51:15 GMT

keeps her words. The actress is donating her hair to women in need as part of Pantene Beautiful Lengths program.

"I've been growing it for the last six months to donate my hair," Swank said during her appearance on the " Show." "I've been taking a lot of vitamins and taking really good care of it, knowing that it would go to a woman in need."

News
>
Celebrity Gossip
November 01, 2007 04:29:04 GMT

Can you imagine how our world will be should rumors on dating much older are proven true?

The odd companions have sparked dating rumors with their being spotted meeting up at least twice this week. First they were seen getting close on Monday night October 29th at the Rose Bar inside the Gramercy Park Hotel. The New York Post got informed by its bar spy that Ashley and Lance "came together with a group of friends. Ashley drank red wine, sat on his lap and they were making out all night. They left together around 2 a.m."

News
>
Movie News
November 01, 2007 04:14:03 GMT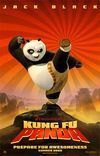 Earlier this week, we were presented with a promo teaser for "" featuring the funny giving introduction to the flick. Just now, DreamWorks Animation has delightfully brought up the first actual teaser trailer on the net, definitely for us to take a peek at.

The teaser, now able to be accessed via AceShowbiz's section, funnily introduces us to the main characters of the movie while showing us how great the animation is.

News
>
Celebrity Gossip
November 01, 2007 03:38:07 GMT

It's Halloween and the traditional traditions; trick-or-treating, bonfires, costume parties, visiting "haunted houses" and carving jack-o-lanterns, are there in every corner of the neighborhood. And while people are busy with their Halloween 'things,' has had a good idea on how to celebrate the forthcoming Thanksgiving. He is keen enough to make your wildest dream of having dinner with him comes true.

Confuse no more. The rocker is holding an on-line contest that gives chance for the winner to have a pre-Thanksgiving dinner with him at his new L.A. pad. That sounds great, really great.

News
>
Movie News
November 01, 2007 03:35:56 GMT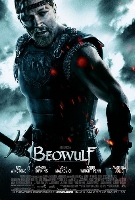 Appears to quicken its pace in promoting its upcoming flick "", Paramount Pictures has launched a new clip for the photo-realistic motion capture movie, less than a week after releasing the film's fifth TV spot.

The clip, titled "Sea Monsters", now can be reached through page at AceShowbiz or just take a look at it below. Footage shown obviously centers on the titular creatures as they emerge from the deep to attack our hero, voiced by , in the ocean.

News
>
Celebrity Gossip
November 01, 2007 03:07:37 GMT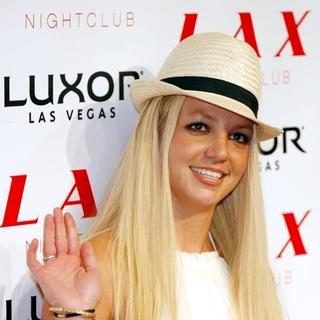 Mess is always part of ' life. It looks like she's getting more ignorant to the people around her. Not only she's abandoning sons, Sean Preston and Jayden James, but also talk show host . The mother of two abandoned an on-air interview with Seacrest in order to do her daily routine, just like common people do, taking bath.

Spears did an interview with KIIS-FM's "On Air with Ryan Seacrest" on Wednesday October 31st when she cut short the interview and handed the phone to her pop-star wannabe cousin Alli Sims so that she could jump in the shower. Nevertheless, she did spill the bean on some matter, like her just-released album and kids.

News
>
Celebrity Gossip
November 01, 2007 02:17:42 GMT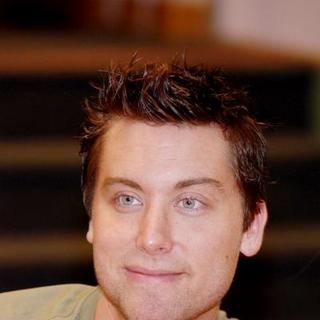 is full of shock. He likes to surprise people. First came out of the closet and publicly announced that he's gay, much to everyone's shock, the singer is now coming out with a more shocking revelation that he once married to a girlfriend.

The marriage, one thing for sure, occurred long before he has the interest to men. The former singer has told E! News on Wednesday October 24th that he, back in 1999 or 2000, married a girlfriend after having a wild night with her in Sin City.

News
>
Celebrity Gossip
October 31, 2007 10:20:58 GMT

Enjoying her high rising modeling career and leaves her broken heart behind, gets back on the dating saddle again.

The Czech supermodel is reported to be secretly dating film producer Peter Berg. They're said to have been dating for the past two weeks.