News
>
Movie News
August 31, 2007 04:12:15 GMT

Horror fans now can get something new to look at on the net as Warner Bros. Pictures has ultimately unleashed a new official trailer for its upcoming thriller horror "" online.

Posted in standard and HD formats on , the trailer can also be reached by going to the page at AceShowBiz. Running about 2 minutes 22 seconds, it not only gives brief description on what the movie is all about, but also presents few creepy scenes towards its end.

News
>
Celebrity Gossip
August 31, 2007 03:54:30 GMT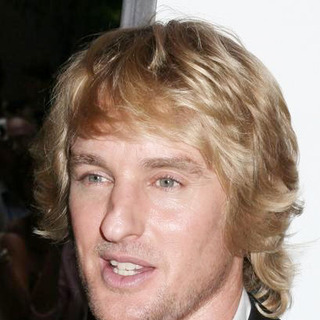 is receiving care and heal in private at the Cedars-Sinai Medical Center, and his attorney meanwhile set the record straight on the actor's suicide attempt which has raised public speculation from drugs overdose to slit wrists.

Insisted Owen didn't overdose on drugs, his attorney told "Access Hollywood" the actor did slit his wrists instead. Put the brake on the false drugs overdose report, the lawyer confirmed Owen did not have his stomach pumped and had been taking anti-depressants with no any other drugs found in his system at the time of the suicide attempt.

News
>
Movie News
August 31, 2007 03:18:03 GMT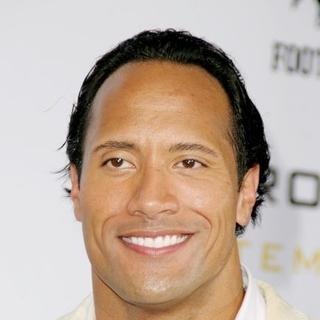 Set to come as the first Hollywood's household name in the cast, Dwayne Johnson aka is currently in talks for a starring role in "Witch Mountain", Walt Disney Pictures' modern re-imagining of its classic adventure movie "Escape to Witch Mountain."

The former-wrestler-turned-actor reportedly is being considered to play a Las Vegas cab driver who picks up a pair of siblings with magical powers when they run from a diabolical group of men wishing to exploit their abilities. If deals are made, the hunk will thereby reunite with helmer Andy Fickman, who just directed him in "."

News
>
Celebrity Gossip
August 31, 2007 03:09:34 GMT

Bad news. injured. The soccer god hurt his right knee Wednesday night August 29th playing for the Los Angeles Galaxy Major League Soccer team against Pachuca of Mexico in the Super Liga final, just two weeks after he made his highly anticipated debut for the L.A. Galaxy after being benched for nearly a month for a left ankle injury.

The English midfielder was injured in a tackle with Pachuca midfielder Fernando Salazar in the first half of Wednesday night's SuperLiga title match, in which the Galaxy lost 4-3 on penalty kicks. Underwent an MRI exam on Thursday August 20th it is confirmed Beckham had suffered a sprained medial collateral ligament in his right knee and was ruled out for about six weeks.

News
>
Celebrity Gossip
August 31, 2007 02:27:41 GMT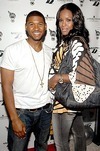 The first was a total disaster and now they are planning for the second one. Will it work? Only time will tell. and his very pregnant wife Tameka Foster are planning to hold an official wedding ceremony in Atlanta this weekend for their friends and family to attend.

Us Weekly is reporting that "the rumored event will be more in line with the couple's original plans for a ceremony and celeb-filled celebration," with rumored guests to include the likes of , , , and among others.

News
>
Celebrity Gossip
August 31, 2007 01:55:36 GMT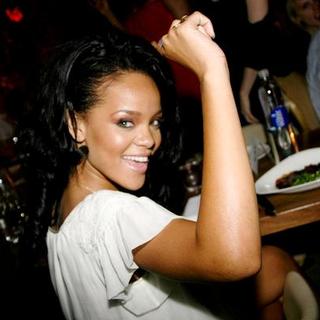 and are not dating. Well that's according to the R&B sensation who laughed off reports she's dating the white man actor.

Being asked on how is it going with her and Shia Wednesday night August 29th at the Avalon night club where she was attending the NASCAR-hosted California Speedway's Running Wide Open charity event, which benefited the NASCAR Foundation, the songbird said "Me and Shia, we are just friends, you know, we barely even know each other."

News
>
Music News
August 30, 2007 09:51:53 GMT

Alternative rock act has set the date of a new release '', their first studio album in almost 4 years. The CD will be in shelves on October 23 via Rounder records, the band's new recording house.

Andrew Weiss once again employed to helm this piece. The album work has started since early last year when the band rented an old farmhouse in Pennsylvania and converted it into a studio.

News
>
Movie News
August 30, 2007 09:34:40 GMT
The first destination "" will head for in the States appears to be Los Angeles for sure as the political drama has delightfully been announced to become the opening-night gala feature at this year's AFI Fest, which first took shape in 1971 under the name of Filmex.

Marking its North American debut there, the flick will unspool at ArcLight's Cinerama Dome as the event opens on November 1, 2007. To add, the screening will coincide with the first day on the job for AFI's incoming prexy-CEO Bob Gazzale, who will be the third person after Jean Picker Firstenberg to lead the 40-year-old National Endowment for the Arts, the organization holding the festival.

News
>
Movie News
August 30, 2007 08:49:17 GMT
Looks like the name of Paul W.S. Anderson has been dropped completely from "" despite previous reports stating he would still be with the project to revise the script he himself had written following his decision to not serve as the flick's director any longer.

Info coming from Bloody-Disgusting states that Rogue Pictures has replaced the filmmaker with Ian Jeffers by now for a total rewrite on the screenplay. A relative newcomer in the movie industry, the man made his screen-writing debut in the upcoming "" and recently got appointed to pen for indie drama "Living Conditions."

News
>
Movie News
August 30, 2007 08:14:27 GMT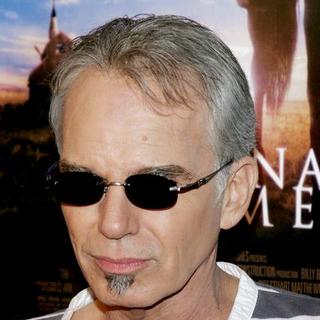 Lending their star status to highlight the project, and have both landed deals to take part in an ensemble drama coming from Senator Entertainment titled "", Variety has reported.

Based on short stories by Bret Easton Ellis, project, set over the course of a week in 1983, features seven storylines that intersect, involving movie execs, rock stars, a vampire and other morally challenged characters. Other cast members include , , , , and Lou Taylor Pucci.

News
>
Movie News
August 30, 2007 07:54:57 GMT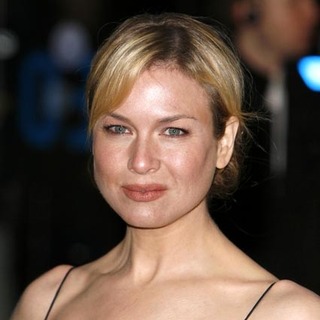 Looking for a possibility to work together on screen, and are both engaged in talks to join forces in highlighting a new film project to be produced by Gold Circle Films, of which "" was recently released in theaters nationwide via Universal Pictures.

Formerly titled "32 and Single" before changed into "Chilled in Miami", pic will be a fish-out-of-water comedy that follows a Miami businesswoman as she gets transferred to the sticks of Minnesota. It was originally set up at Universal, but since Gold Circle has a first-look deal at the giant studio, it is likely that the company will be the one to distribute the movie.

News
>
Celebrity Gossip
August 30, 2007 07:41:36 GMT

Nothing is impossible with us, even for a chance to meet soccer god .
Interested? Join the contest. All you have to do is just buying something from the
MOTO STORE
between August 17th and September 30, 2007 and put the word 'Beckham' in the promotion code box. And there you go, you officially a contestant then.
News
>
Movie News
August 30, 2007 07:19:51 GMT

Conducting probably the most biggest stunt by far in filming highly-anticipated flick "", crew for the superhero movie on Wednesday afternoon (August 29) demolished a building as part of an action scene on the Chicago set of this "" follow-up.

The premise used for the shooting was an abandoned four-story building located at Cicero Avenue in west side Chicago that previously served as Brach's Candy Factory, which used to produce coconut nougat and marshmallow confections. For the film, the plant, empty since 2003, was dressed to look like "Gotham General Hospital", complete with a large red cross and pharmacy sign.

News
>
Music News
August 30, 2007 07:10:29 GMT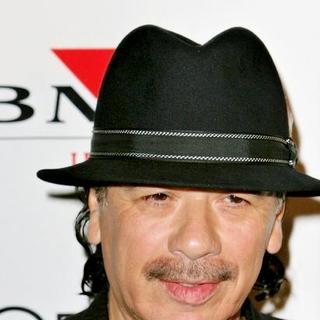 has just premiered his first music video off ''. 'Into the Night', a song penned and featuring Chad Kroeger from has roamed file sharing websites.

'Into the Night' is the song that Santana described "kind of chant in a coliseum when your team is ahead, like 'We Will Rock You.' I am very grateful that Chad has shared it with me."

News
>
Celebrity Gossip
August 30, 2007 06:48:00 GMT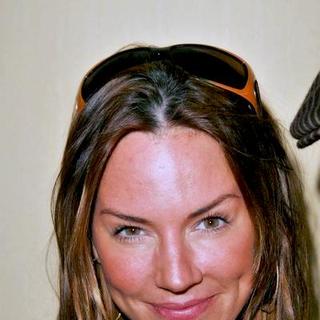 lands a new job. The actress is joining the cast of Comedy Central pilot "Held Up."

In the Sony Pictures TV production Allen will play opposite Jack Carpenter who's been billed to portray the main character, a bank teller whose life is turned upside down when two groups of wacky robbers, disguised as James Bond, Spider-Man, Batman and the Three Stooges, hold up his branch.