News
>
Movie News
March 30, 2007 04:46:13 GMT
The considerable popularity of "Star Wars" franchise apparently has brought an inspiration to the U.S. Postal Service to make a move that sure will delight all fans around the country.

Yes, the company has got the series' characters printed as stamps which it proudly unveiled Wednesday, March 28 at Grauman's Chinese theater in Hollywood, where the "Star Wars" movie come up the surface thirty years ago.

News
>
Celebrity Gossip
March 30, 2007 04:37:28 GMT
The wedding bell will ring sooner than ever for and his model girlfriend . The lovers are reportedly planning to walk down the aisle June later this year.

Rumor has it that the actor has popped the question to his lady and they are already planning their big day. "Although it may be a bit of a rush, they're thinking about getting married this June. That's when Bar turns 22," a source told the National Enquirer magazine.

News
>
Music News
March 30, 2007 04:35:40 GMT
Rumors circulating on signing to Starbucks is proven wrong by the band. A spokesman said on behalf of the band that their next album is coming in the way but they are not signing any deal with anyone.

Though saying during an interview in 2006 that it is terrifying to not have a contract, the band later said that they do not plan to permanently re-sign to one label for more than 1 record. They haven't even discussed on how they album will be released and is still juggling between releasing a LP or an album.

News
>
Celebrity Gossip
March 30, 2007 04:02:23 GMT
rocks. For women at her age it's amazing that she still has the body curve. The rocker, who's been photographed wearing a skimpy bikini in Hawaii showing off her sleek toned body, opens up about weight loss.

Courtney, in a posting on her , said she's already lost 44 pounds and intends to lose "6 more maybe 11."

News
>
Music News
March 30, 2007 03:53:12 GMT
After announcing the engagement to longtime girlfriend Tameka Foster, is gonna make another headline with the release of next album. Yes, he is all back on music track and is currently baking the talked about album in the studio.

Aimed to hit the stores by November this year, Usher is still confused upon what suitable name can be given to the fifth studio album. In the middle of the recording with in So So Def studio he simply said, "We're still trying to find the title."

News
>
Music News
March 30, 2007 03:42:26 GMT
After the announcement of 's involvement in soundtracks, rock bands , , and are joining the excitement of providing songs for Peter Parker's new venture.

The CD will be out on May 1 via Record Collection, just three days prior the movie's premiere. Snow Patrol's ballad "Signal Fire" has been confirmed to be the first single released.

News
>
Movie News
March 30, 2007 03:36:04 GMT
Aiming to get back to his expertise in drawing big laughs from audience, is currently engaged in talks to become the male lead in comedy flick "", Variety has reported.

A 20th Century Fox production, the movie concerns a writer who has to take care of the house and his child when his pregnant wife has to go on bed rest. His confidence in carrying out the tasks, however, is shaken after he reads his ancestor's diary in which she describes raising a family, plowing the fields, and taming the wild environs.

News
>
Movie News
March 30, 2007 03:34:59 GMT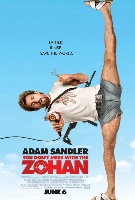 Set to reunite with after their last collaboration in the upcoming "", Dennis Duigan has given agreement to direct the star's vehicle of "", which is currently being set up at Columbia Pictures.

Originally developed under Revolution Studios banner, the picture finds Sandler as a Mossad agent who fakes his death so he can move to New York and become a hairstylist. Also starring is who will play an East Yistannen cab driver with Sandler, Judd Apatow, and Robert Smigel working on the script.

News
>
Movie News
March 30, 2007 03:33:59 GMT
Getting inclined to ignite moviegoers' laughs, Dimension Films is on the move to make a comedic feature titled "Tough Love" with being attached to topline.

Inspired by the life of former New England Patriots defensive back Tebucky Jones, the flick will focus on an NFL player who discovers that his kids have become spoiled brats. Inhis effort to toughen them up, he surprisingly comes to a realization that he too might have some things to learn.

News
>
Movie News
March 30, 2007 03:30:57 GMT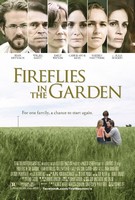 Enhancing the high-profile status of the picture, , , Shannon Lucio, , and George Newbern have all come onboard to take part in drama flick "", The Hollywood Reporter has revealed.

Marking the feature directorial debut of Dennis Lee, who also wrote the screenplay, the project is loosely based on his life as it explores the complexities of love and commitment in a family torn apart when faced with an unexpected tragedy.

News
>
Movie News
March 30, 2007 03:29:37 GMT
It's just about a week ago that we learned that has joined the "Starship Dave" cast and now she already has newer project to get involved in.

Variety has reported that the lovely actress is about to star in also produce a rom-com feature entitled "" for Universal Pictures. Based on the story of the same name by Jill Bernheimer and Keetgi Kogan, pic centers on a socialite who must allow her uncouth cousin to be the maid of honor so that her nouveau riche uncle will pay for the wedding.

News
>
Movie News
March 30, 2007 03:28:08 GMT
More good news is coming for "." Following tidbit on taking the lead in the flick, Screen Gems has delightfully obtained rights to set it up under its banner with Bob Teitel and George Tillman Jr. to produce.

Scripted by Charles Murray, the picture sees Brown portray standout high school basketball player who goes into professional league when the press discovers he is the illegitimate son of an aging NBA star. These two men of different generations then find themselves head for a collision course as their teams meet in the NBA playoffs.

News
>
Movie News
March 30, 2007 03:25:47 GMT
Still in the mood for comedic genre, MTV Films is about to set up one more flick of the kind at its pit. The Hollywood Reporter has revealed that the studio is teaming up with Escape Artists to make "" based on lawyer-turned-screenwriter Melissa Stack's spec script it preemptively purchased for a $300,000 advance.

Intended to be a high-concept comedy, the project concerns a big brother who will go to any lengths to protect his sister from guys just like him. While there is no word yet on either director or cast, Escape's Todd Black, Jason Blumenthal, and Steve Tisch have all been confirmed to produce with Aaron Kaplan and Sean Perrone executive producing.

News
>
Movie News
March 30, 2007 03:22:20 GMT
Seemingly not satisfied enough with a bunch of film roles he has landed, is now reported by IGN to have fixed his gaze on a comedic feature entitled "", which is set to take shape under Warner Bros. Pictures banner.

An initial source to the site previously claimed that the megastar might squeeze the film in before he goes into production on Bryan Singer's fact-based WWII thriller currently known as "" yet the others have disputed that.

News
>
Movie News
March 30, 2007 03:20:35 GMT
The massive success "" has gained so far appears to give inspiration to Universal Pictures to also put a Greece-set epic into its future movie slate. Reports are now heavy about the company's plan to develop "", a film adaptation of the SCEA action-adventure game loosely based on Greek mythology.

Set in an ancient Greece full of mythical beings and deities, the original tells a bloody story of vengeance centering on a Spartan warrior named Kratos who receives missions from the gods on Olympus to prevent Ares from destroying the city of Athens. For the big screen version, it has been confirmed that famed producer Charles Roven will produce via his Mosaic Group shingle.