News
>
Music News
July 21, 2005 02:52:33 GMT
The return of the multitalented on the VH1 series "Storytellers" will be available on DVD September 6 via Columbia Music Video. The footage for the home video release is reportedly been re-edited, with an expand to nearly two hours from the original one-hour version premiered April 23 on the music channel.

Besides consisting of Springsteen's introductions and anecdotes regarding the eight songs he performed at the April 4 taping at the River Theater in Red Bank, N.J., the DVD also includes a question and answer session with the audience that was not part of the VH1 broadcast. The songs Springsteen performed for the show, including two songs from his solo album, "Devils & Dust," two from 2002's "The Rising," the title track, "Waitin' on a Sunny Day," and many more from the singer's older selections.

News
>
Music News
July 21, 2005 02:40:20 GMT
Years since their 1995's "Tales From the Punchbowl" and 1999's "Antipop," bassist/vocalist Les Claypool, guitarist Larry LaLonde and drummer Tim "Herb" Alexander are reuniting as Primus and will be on the studio later this year to record its first new studio album. It yet confirmed if the new set would be released via Claypool's Prawn Song imprint or another label.

In related news, Primus will on Saturday be the only performer at the revived Lollapalooza festival in Chicago that was a part of the event in its 1990s heyday. Besides, Claypool will also play a solo show the night before at the Vic Theatre.

News
>
Music News
July 21, 2005 02:16:33 GMT
The competition is off and the winner is still Pied Piper. This victory is the second for whose "TP.3 Reloaded" holds onto the top spot on The Billboard 200. Inferior to him is Houston rapper 's major label debut, "Already Platinum," selling more than 129,000 copies to open at number two.

Enters The Billboard 200 at No. 3 is 's "Wanted," which's been sold 119,000 copies in its first week. Meanwhile, 's "X&Y" and 's "The Emancipation of Mimi" each slips one level this week to No. 4 and No. 5. Following close behind at No. 6 is ' "Move Along" while 's "Cookbook" finishes at No. 7 with 65,000.

News
>
Celebrity Gossip
July 20, 2005 04:30:22 GMT
The shortlist unveiled at a reception in London yesterday mentioned British rock act as one of the 12 contenders competing to win the Mercury Award. The band's third album "X&Y" has been decided to be of such good quality, especially when performed live, and is mentioned as the third nominee. And so, this is the 3rd times that Coldplay has been nominated for the award after it lost the 2000's to Badly Drawn Boy and the 2003's to .

Settled on the top nominee seat is singer-songwriter 's debut album "Eye To The Telescope." In between is rockers 's "Silent Alarm" as second.

News
>
Celebrity Gossip
July 20, 2005 04:08:52 GMT
Her name is Jamie, she is a New Orleans native and is not an actress. That's all the details that American actor willing to share about his newly fiancee, whom he met in New Orleans this spring while shooting the horror movie "." Jamie's age or last name yet being revealed nor does the wedding date.



News
>
Movie News
July 20, 2005 03:40:18 GMT
Martial artist and film actor pays a very deep concern towards the high number of suicides in China that he's been encouraged to think of the solution on how to cut short the act. Thus, he comes to a great idea, which is making an inspiring movie.

At last, Li comes with the movie about kung-fu master Huo Yuanjia, which he hopes would inspire youngsters to live life to the fullest just like Huo did. Titled "Huo Yuanjia," the movie has begun filming in Shanghai on Sunday.

News
>
Movie News
July 20, 2005 03:24:23 GMT
While Exodus Film Group is busy preparing its next production of "Igor: Unholy Frijoles," a sequence of artists are in discussions to voice roles in the feature. Some actors joining the movie cast, among others , , and .

As for Slater, he will give voice to "Igor," a mad scientist's hunchbacked lab assistant who dreams of winning the coveted first-place award at the annual Evil Science Fair and becoming a mad scientist in his own right. Cleese will voice Dr. Glickenstein, Igor's evil master, Buscemi will voice the part of Scamper, a super-intelligent and sarcastic lab rabbit, and Leno is voicing Brian the Brain.

News
>
Celebrity Gossip
July 20, 2005 03:05:48 GMT
Hollywood actress Mandy Morre is going to make an appearance on the series of sitcom "Scrubs," thanks to her beau actor who's getting her a job on the show. Confirming that report, "Scrubs" producer Bill Lawrence says, "I think we got Mandy Moore on the show. Zach is friends with her, so he got her to come on the show for fun."

Further Lawrence says, "I'm hoping that I can get her to do a couple more shows." Besides Mandy, the show also previously had , and joined in.

News
>
Music News
July 20, 2005 02:45:50 GMT
Grammy-winning singer , who is also former member of the rap trio , is set to perform at the 22nd edition of the Stockholm Jazz Festival starting Tuesday in the Swedish capital. The star will take the stage late Tuesday at Skeppsholmen. Joining her is Beninoise diva Angelique Kidjo performs Thursday, while some other acts include Roy Haynes, Toots Thielemans and Swedish pop singer .

The fete will cover six different venues around the city, including the main outdoor stage on the banks of the Skeppsholmen Island and the Stockholm Concert Hall - home to the annual Nobel Prize award ceremony. Some 27,000 people are expected to attend.

News
>
Music News
July 20, 2005 02:33:38 GMT
British rock and roll band issued on its Web site (http://www.rollingstones.com) they will add a second show at the Hollywood Bowl, which is part of their On Stage tour begins August 21 at Boston's Fenway Park. Fans of them could enjoy their additional performance at the bucolic outdoor amphitheater on November 8, in addition to the previously announced November 6 date. Tickets for the new gig will go on sale to fan club members on Tuesday, and to the public on July 25.



News
>
Celebrity Gossip
July 19, 2005 06:34:41 GMT
First met at an exclusive bar in Soho, London, actor (46) and his now girlfriend Georgina Sutcliffe (27) have been so in love to each other. And so as day goes by, their love grows stronger and stronger. Having such strong feeling towards each other, the age difference is no longer a matter.

One of the star's friends even says, "It's been a real whirlwind but they are very happy with each other. They met at a bar in Soho and have been together ever since. She's also been on the sets of his latest projects. The age difference doesn't bother them in the least and there's even been talk about them having children in the future."

News
>
Music News
July 19, 2005 05:58:32 GMT
After spending 7 weeks on the U.K. charts, singer/songwriter , who is also an ex-British army officer, secured his potential - landing at No.1 on both the UK album and singles chart Sunday. At the same time his ballad "You're Beautiful" tops the single chart, his debut album "Back to Bedlam" also lands the top spot at album chart.

Elsewhere, last week champ 2Pac's "Ghetto Gospel" featuring drops to second and soon followed by 's "We Belong Together" at three. While new entry Elton John's "Electricity" is at four, 's "Crazy Chick" slips one to number five. Another new entry in the top 10 is Inaya Day, whose "Nasty Girl" opened at No. 9.

News
>
Celebrity Gossip
July 19, 2005 05:01:27 GMT
The tongue wounds more than a lance. That proverb is true, at least for the hotel heiress , who is facing a $10 million slander lawsuit filed in by actress Zeta Graff. Furious or maybe feeling offended with the comment uttered by the socialite's publicist on a story from the New York Post, which claimed she had attacked the Simple Life TV beauty, Graff has hired a team of top lawyers to fight Hilton.

A source reveals, "Zeta has filed for slander because the New York Post item was fabricated." This may be a very good example for all to use their tongue wisely, otherwise it could harm you.

News
>
Celebrity Gossip
July 19, 2005 04:36:59 GMT
First she approached him in 1996 for help, then Genard Parker willingly helped in his Bronx home-based studio for eight months when she had yet popular. Later when the female singer signed contract with another record company, Parker released her from his contract in condition that he could produce two songs on her first album and receive a $50,000 advance plus royalties.

Fortunately, the two records went success and earned Ashanti abundant wealth. Nevertheless, the already becoming a star never paid Parker, and worse than that she never thanked him. This apparently made Parker mad and thus he's seeking million dollars of damages from her.

News
>
Movie News
July 19, 2005 04:07:30 GMT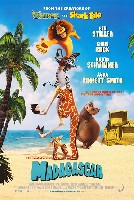 Though the DreamWorks cartoon "" doesn't secure No. 1 at this weekend box office, still it astoundingly rules foreign box office with its highest weekend total to date grossed $31 million from 40 territories. In details, "Madagascar" opened to $9.7 million in the U.K. and $8.2 million in German market. In the meantime, in Austria it led with $1.1 million, $1.4 million in Taiwan, and about $1 million in Hong Kong.

Also scored at the international box office is the movie "" which was grossed about $30 million, raising its total to $256.5 million. Along with both there is Fox's "," earning an estimated $20.1 million. Some other projects scored at the international box office, including "," "The Adventures of Sharkboy and Lavagirl in 3-D," "," "," and "."