News
>
Music News
July 19, 2007 04:31:54 GMT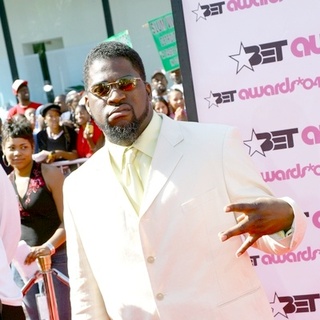 Rapper 's new single from his fifth studio album has got its video premiered on Yahoo!. The song titled "Speaker" that was initially named "9mm" is the first single pulled out of "".

"Speaker" is Banner's collaboration with , and who have all appeared on the new video. Both the single and the album's release date are yet to be determined.

News
>
Movie News
July 19, 2007 04:11:04 GMT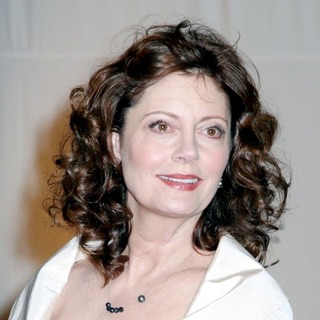 Stands out among a wide array of film titles set to be presented at this year's Toronto International Film Festival, Canadian dramatic feature "" has been chosen to be the closing movie for the event, which will take its last turn on September 15, 2007.

"We are proud that the festival now opens and closes with vibrant and high-profile Canadian films," fest co-director Noah Cowan remarked. "The inclusion of this powerful film reflects the robust nature of our industry."

News
>
Celebrity Gossip
July 19, 2007 04:03:44 GMT
is playing a very good trick to sell his just-released autobiography, "Heart Full of Soul". The American Idol's 2006 winner is planning for a book-signing at Davis-Kidd Booksellers.

Thanks to his "Snow Patrol" fans that Hicks can at last release the inspirational memoir, chronicles the time preceding his success on American Idol and explains the motivation behind his emergence as a star in the music industry.

News
>
Movie News
July 19, 2007 03:49:00 GMT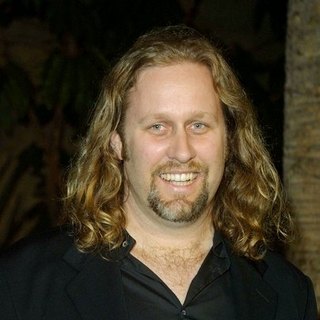 The second installment of "Silent Hill" film series could possibly face major change in its behind-the-scene crew lineup as scribe Roger Avary, who penned the screenplay for the first part, recently indicated his tendency to not reprise his role in the sequel.

Holding an interview with ShockTillYouDrop.com, the Canadian filmmaker clearly pointed out that he would not return to do "Silent Hill 2" should helmer Christophe Gans refuses to take the director's chair for the second time.

News
>
Celebrity Gossip
July 19, 2007 03:31:27 GMT

Their separation remains short-lived. and her British boyfriend Paul Sculfor are together again and were spotted shopping for baby clothes at the Petit Tresor boutique in Brentwood, Los Angeles.

If OK! magazine is to be believed, the pair was seen on Tuesday July 17th shopping for baby things at the exclusive boutique. "They were arm in arm. They were acting like a married couple while shopping for various baby-related items like cribs and changing tables," an eyewitness tells the publication.

News
>
Celebrity Gossip
July 19, 2007 03:06:08 GMT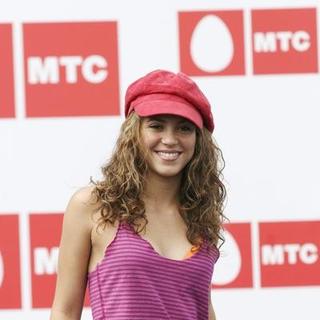 apparently learning her best from the many failed marriages that she has asked fiance Antonio de la Rua to sign a prenuptial agreement before they walk down the altar September later this year.

A local newspaper in Argentina called Clarin wrote that the Colombian pop superstar has asked her lawyer fiance to renounce any right to her fortune, should they divorce. "When you're very much in love you have plenty of people giving you advice, and none of them wants to see what happened to happen to her," the paper reported.

News
>
Celebrity Gossip
July 19, 2007 02:40:46 GMT

From back up dancer to the husband of a pop superstar. Then gave hand at rapping, but failed is now keen to be a disc jockey, DJ. Will he make it?

While his ex-wife is in the headlines with her major trust issues, including her comeback album and her feud with momma Lynne just to name a few, K-Fed is taking meetings with radio stations like KIIS FM to be a DJ.

News
>
Music News
July 18, 2007 09:34:40 GMT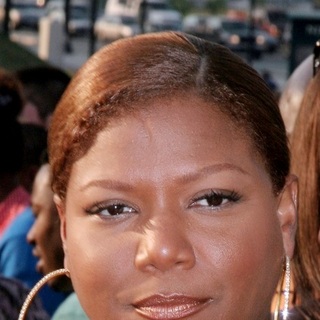 Engaging in musical flick "" and opening a burger joint restaurant, doesn't forget her root as a singer with the release of a new album. The rapper is launching her second album under Verve titled "".

Still on the heels of "" that sports jazz vibe, rapper-turned singer Latifah will cover songs associated with Peggy Lee, Nina Simone, Sarah Vaughn, Mary Wells, Roberta Flack, Phoebe Snow and among others.

News
>
Movie News
July 18, 2007 09:20:45 GMT
Six months of 2007 have already passed and it's time for Rotten Tomatoes, Fox Interactive Media's destination for both casual moviegoers and film aficionados, to roll out its "Mid-Year Report" which lists the best- and worst-reviewed movies thus far this year.

Encompasses a wide range of movies, from blockbusters to micro-budgeted independent films, the report puts Disney/Pixar's latest animated feature "" on the top spot of the best one, being 96 percent 'certified fresh' on rottentomatoes.com.

News
>
Music News
July 18, 2007 08:59:04 GMT

Post-grunge outfit is making their return with a new album that will befall October 23. The South African based band will release "", their first album in two years.

Frontman Shaun Morgan hinted that this piece would promise more variable sound although not much a departure from 2005's "". Morgan said, "You won't pick this album up and hear German polka music. I think the point was to try and explore the poppier side of the band. Having said that, we explored the heavier side of the band too. It's an album of extremes, or oxymorons, in a way."

News
>
Movie News
July 18, 2007 08:55:36 GMT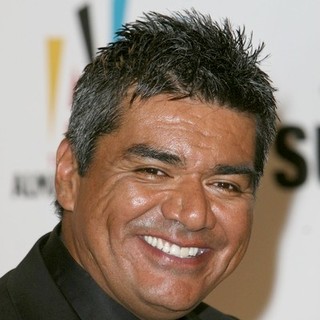 Looks like the road is not that rocky for to walk on. Despite the cancellation of his eponymous TV series, the funnyman has delightfully signed on to star in drama comedy "", constructing a really busy schedule as he has also been cast in "" and "South of the Border."

Consisting starry cast of , , , and , pic focuses on a man, played by Wilson, who learns that he only has six weeks to live. Wanting to spend his remaining days in seclusion, he then leaves his job, fiancee, and overbearing mother to settle in a suburbia to only discover that his plan to live out his days in quiet desperation gets disrupted, thanks to his quirky neighbors.

News
>
Celebrity Gossip
July 18, 2007 08:29:35 GMT
Football quarterback for the National Football League's Atlanta Falcons franchise, , was indicted Tuesday July 17th by a federal grand jury on charges related to illegal dogfighting. Vick and three other men; Purnell Peace, Quanis Phillips, and Tony Taylor, were all charged with competitive dogfighting, procuring and training pit bulls for fighting and conducting the enterprise across state lines.

The indictment alleged that Vick and the threesome began a dogfighting operation, named "Bad Newz Kennels," in early 2001 in which dogs fought to the death, or close. They had the dogs housed trained and fought at a Surry County, Va., property owned by Vick. Losing dogs were sometimes killed by electrocution, drowning, hanging or gunshots.

News
>
Movie News
July 18, 2007 08:07:51 GMT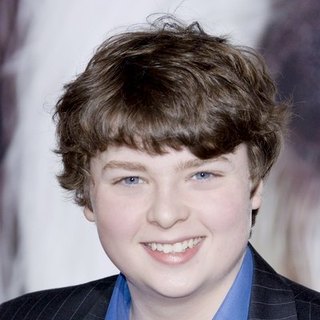 Going well in working on his path in Hollywood's film industry, young star Spencer Breslin has been cast to play the titular character in edgy teen comedy "" opposite the already-announced , The Hollywood Reporter has learned.

A joint production of City Lights Pictures and M.E.G.A. Films, the flick follows Breslin's character as he tries to adapt to a new high school he is sent to. Filming starts this month in New York under the direction of T. Sean Shannon with Gooding Jr. to portray the school's janitor who befriends the teased student.

News
>
Music News
July 18, 2007 07:34:28 GMT

will move to a new direction for their upcoming album. The Scottish rock act have been putting "synth-led" materials as a demo within their raw album work.

Drummer Paul Thomson said, "Synth-led, we've gone crazy buying old synths... We played Nashville recently and all the synths short circuited in the heat, we had to play a greatest hits set instead. But everybody was still smiling."

News
>
Movie News
July 18, 2007 07:32:20 GMT

Continue to expand the lineup of movies to be presented at the 32nd annual Toronto International Film Festival, the event's organizers have unveiled on Tuesday, July 17 other handfuls of film titles submitted into the list.

Previously considered to be included for the event, "", "L'Age des tenebres" ("The Age of Ignorance"), and "" finally are positive to join the lineup, the former two receiving Gala screenings alongside Jeremy Podeswa's "" while the latter one being put into Special Presentation slot.