News
>
Movie News
July 11, 2007 03:26:30 GMT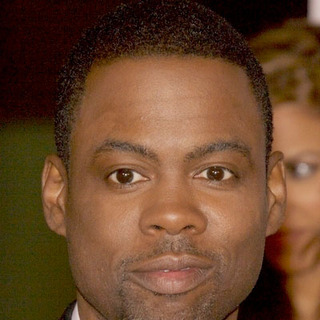 Showing up together at this year's Live Earth concert held in Wembley on Saturday afternoon July 7, comedians and have announced during an interview with Jonathan Ross there that they will both team up in a buddy cop comedy entitled "Badge Buddies."

While Rock described the project as "kind of Rush Hour meets Shakespeare In Love", Gervais eagerly informed that he will play a police officer whose partner is retired and for one reason, gets teamed with Rock's character, who turns out to be an ex gang member. Further details of the flick is unknown yet except that it is slated for a 2008 release.

News
>
Celebrity Gossip
July 11, 2007 03:16:50 GMT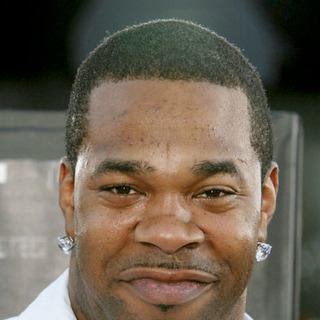 gave his defense attorney a big high five Tuesday July 10th, after a Manhattan Court judge rejected the prosecution's argument to consolidate four cases against him into just one. That was a big winning for him for sure.

Busta, accused of attacking two men, drink driving and driving with a suspended license, has been offered by Assistant District Attorney Harrison Schweiloch to have the drunken driving and suspended license cases combined which required him to serve a year in jail to cover all four cases.

News
>
Celebrity Gossip
July 11, 2007 02:42:50 GMT

adding one new profession into her resume. Yes, the actress is now a reverend. Acquiring her official certificate of an ordained minister last week online, she has just officiated one gay couple at Chateau La Rue, the bed-and-breakfast that she and husband run in Fallbrook, Calif. on their Oxygen network unscripted series, "Tori & Dean: Inn Love."

The same-sex couple, simply identified as Tony and Dex, was officiated last week. "I am now officially ordained. Yep, that's right ... Reverend Tori Spelling! I did it last week online and my official certificate is in the mail," Spelling wrote on her MySpace blog Monday July 9th.

News
>
Movie News
July 10, 2007 09:22:24 GMT
Taking off another layer covering the highly-anticipated "", , who played Captain James T. Kirk in the classic small screen installment and its past big-screen incarnations, has brought in a surprising tidbit confirming that his former co-star will be featured in the movie while he is not.

Revealing the news through a video posted on his , Shatner recalled, "There's a Star Trek movie and I called Leonard. I said, 'Leonard, have you heard?' He said, 'Yes, I have.' I said, 'What do you mean?' He said, 'I've read the script.' I said, 'Is it a good script?' He says, 'Yeah.' I said, 'Am I in it?' And there was a pause. He said no and then he began to laugh. I went through the phone as I grabbed him by the throat. He's in it. I'm not in it."

News
>
Celebrity Gossip
July 10, 2007 09:20:30 GMT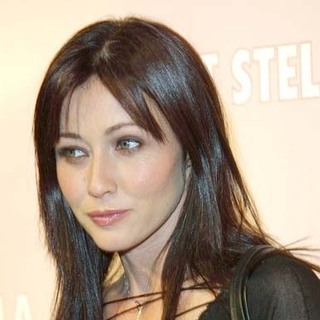 Christmas is still months away, but has had a brilliant idea on what to do that day, literally. The film actress and TV director, best known for her acting as Prue Halliwell in the TV series "Charmed", is teaming up with the ABC Family channel for a new project.

Shannen reportedly has signed on to star as the lead role in the network's forthcoming holiday film, "Christmas Caper". The TV movie will see the beauty portraying the role of Kate Dove, a professional thief who retreats to her hometown in Connecticut after a con goes bad and gets stuck baby-sitting her niece and nephew until their parents can make it home for Christmas.

News
>
Celebrity Gossip
July 10, 2007 09:17:01 GMT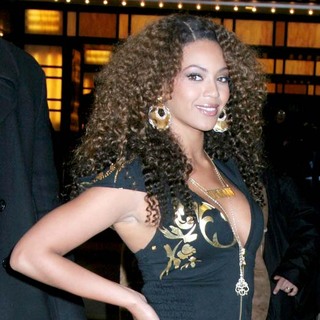 It turns out that two concert goers who were injured in one of ' gigs are not so unlucky after all. The diva paid the unnamed fans a visit in the hospital in a very secretive arrangement to spend a quality time with them.

The two fans who attended Beyonce's show had minor injuries after fireworks found its way to the audience spot with Beyonce witnessing all. The singer has since described the moment as very "unfortunate".

News
>
Movie News
July 10, 2007 08:50:16 GMT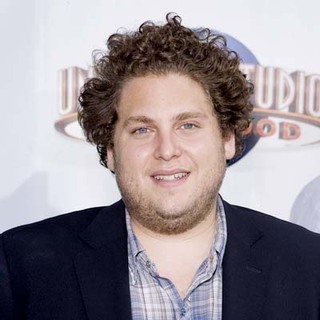 Recently ditching rumors of his involvement in Zack Snyder's "", apparently has another plan in mind to continue working on his career.

The "" star has revealed to MTV that he is reuniting with the flick's producer/co-writer/director Judd Apatow to produce together a new comedic feature entitled "" which he is also set to star in and pen the screenplay.

News
>
Celebrity Gossip
July 10, 2007 08:30:55 GMT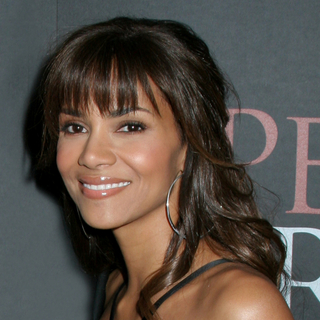 Age seems to leave no mark on . The movie beauty is chosen the World's Most Fabulous 40-Something Celebrity by In Touch Weekly magazine in its latest poll.

With her glowing skin, flat belly and guitar curves, Berry is credited to have "evolved into this woman that feels very confident in who she is" so said the magazine's editors.

News
>
Music News
July 10, 2007 08:26:22 GMT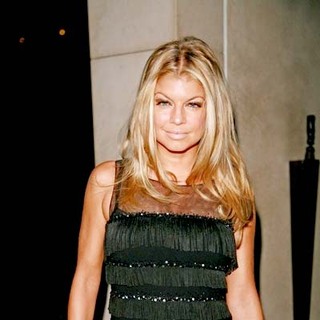 More exciting artists are being lined-up for the highly anticipated 2007 Bumbershoot Festival. Joining , and are aka Fergie, , , and Tokyo Police Club.

The festival that will be held in Seattle three days in a row starting from Sept 1 will also announced its new acts such as The Apples in Stereo, Menomena, Bouncing Souls, , and many more.

News
>
Movie News
July 10, 2007 08:07:16 GMT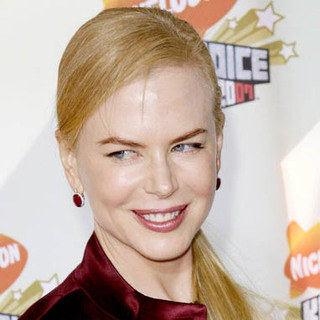 Moving from one film genre to another, is now setting her eyes on that of romantic comedy genre as she has just been reported to get attached to both star in and produce "", which Fox 2000 and New Regency are co-financing.

Adapted from Jules Bass' novel "Headhunters", the project follows three Midwestern schoolteachers as they ditch a disappointing no-frills holiday in Paris and pose as wealthy women vacationing in Monaco. Accompanying Kidman on the producer's seat will be Rick Schwartz, who previously executive produced the actress' 2003 vehicle "."

News
>
Celebrity Gossip
July 10, 2007 07:58:46 GMT
He addressed 's DUI case that could send her to jail as merely "an unfortunate", but when being asked on her pregnancy, claimed he knows nothing about that.

Meeting up with People after his performance Saturday night July 7th at the Essence Music Festival in New Orleans, the R&B star told the publication, "Grandpa, man, that's wild. I don't know if I'm going to be grandpa, I don't know if I'm ready to be called grandpa."

News
>
Music News
July 10, 2007 07:42:02 GMT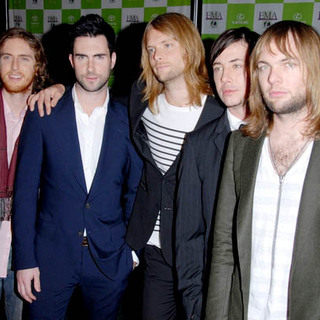 will finally bring their new record to North America. The five-piece band will hit arenas this fall to promote their latest effort "" that peaked at #1 in Billboard Hot 200 in the first week of its release.

"We can't wait to get out on the road and perform in arenas. This tour will have something for everyone, new and old fans alike, with our new music mixed with some of our earlier hits," said frontman Adam Levine.

News
>
Movie News
July 10, 2007 07:33:01 GMT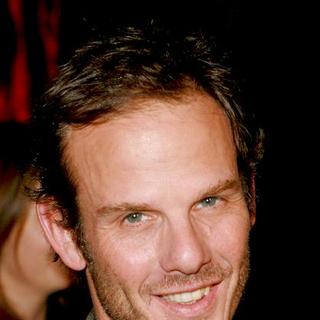 Setting up a touching drama, Universal Pictures is about to develop a new film feature titled "" based on the Buzz Bissinger article for the August issue of Vanity Fair of which rights it has successfully optioned.

Telling about the 2006 Kentucky Derby winner Barbaro that bolted out of the gate and almost immediately shattered one of its rear forelegs, the article concerns the attempts made by the horse's owners Gretchen and Roy Jackson, trainer Michael Matz, and veterinary surgeon Dean Richardson to come up with a humane way to stabilize the injury and keep the horse alive.

News
>
Celebrity Gossip
July 10, 2007 07:16:39 GMT

, , and are the latests actors leaving their hand, foot and wand prints at Grauman's Chinese Theatre in Hollywood Sunday July 8th.

The threesome were introduced to hundreds of fans attending the event by Harry Potter producer David Heyman, who at that time said, "This is amazing. When I first read this first book which wasn't called "The Sorcerer's Stone" it was called "Harry Potter and Philosopher's Stone" in England, I most certainly had no idea that we'd be standing here having made five films and Dan, Rupert and Emma would be honored in this amazing way by putting their hands, feet and, yes, their wands in this place. This tradition goes back to 1929 I believe, and it's an amazing, amazing thing, so we're all really excited."

News
>
Music News
July 10, 2007 07:14:45 GMT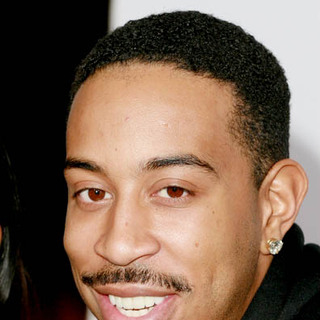 and his Disturbing Tha Peace (DTP) family will release the third compilation album on August 28. "Strength in Numbers" presents 12 brand new tracks that will span collaboration from the label's artists such as Ludacris himself, , and .

Two singles have been pulled out to roam U.S radios this week. "Duffle Bag Boy" by Playaz Circle feat Lil Wayne hits air July 23 and will be followed by second single "Celebrity Chick" that boast collaboration among Ludacris, Chingy, Steph Jones, and Small World.