News
>
Movie News
August 09, 2006 09:55:32 GMT
Adding one more directorial work to his resume, James Gray has been tapped to helm a new project from Strike Entertainment and Universal entitled "", Variety has revealed. Also assigned to re-write the script, Gray will film the picture with Strike's Marc Abraham and Eric Newman producing.

Based on a Steven Knight's novel, pic follows the story of a journalist as the person goes undercover in one of New York's worst neighborhoods to write a book about drug culture and gangs. While cast still remains a big question, production has already been set to begin by spring in New York.

News
>
Music News
August 09, 2006 09:29:28 GMT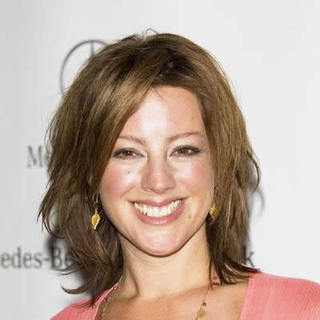 Christmas has yet come, but has prepared all to celebrate the big day. The singer has planned to release a new album, titled "", slated for October 17th release date.

The set, consists of 12-track CD, marks McLachlan's first new studio recording in three years. The collection features among other on piano for the 1965 Charlie Brown song "Christmas Time Is Here", and the ' Jim Creegan on double bass.

News
>
Movie News
August 09, 2006 09:28:17 GMT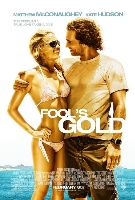 After sharing the screen in rom-com hit "", and once more are brought together again. Variety has revealed that the twosome have been appointed to be the stars of "", an adventure comedy project from Warner Bros. Pictures.

In the film, McConaughey and Hudson will play married treasure hunters who try to find treasure which results in vain after an eight-year search, leaving them broke and out of gas. Just as they get divorced, both of them surprisingly stumble upon a missing clue that might lead them to a fortune.

News
>
Music News
August 09, 2006 09:06:27 GMT
One more celebrity couple split up. "Laguna Beach" stars and boyfriend Jason Wahler have split up.

On their breaking up, Conrad's rep, Nicole Perez, confirmed to People magazine "Its true. Lauren broke up with him last week".

News
>
Movie News
August 09, 2006 08:59:53 GMT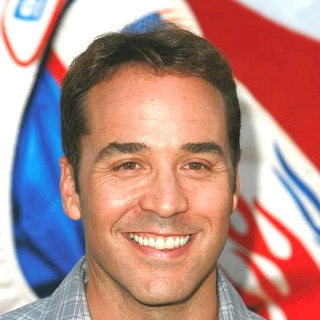 "" gets one more talent to be included in its cast list. "Cupid" star has given his agreement to fill the role of an American diplomat in Saudi Arabia who assists an elite team of U.S. government agents sent to the Middle East, Variety has reported.

Doing so, Piven therefore is the latest actor to join the project after , , , plus . The man previously was seen playing 's father in "" and has already wrapped up "" for Universal Pictures.

News
>
Music News
August 09, 2006 08:40:21 GMT
His highly anticipated album "," has yet hit the stores. Though so, seems quite exiting with the project that he has planned a brief run on the US club circuit this month.

The trek, dubbed the "SexyBack ClubTour", will be kicked off August 10 at the House of Blues in Anaheim, CA, and is currently scheduled to hit seven cities, including an August 26 finale in Boston.

News
>
Celebrity Gossip
August 09, 2006 08:07:44 GMT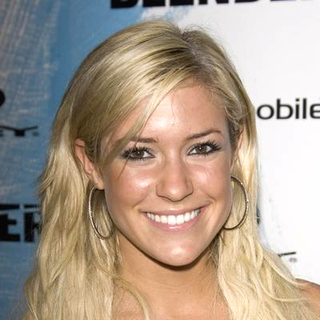 "Yes, Brody and I broke up," "Laguna Beach" star confirms to People magazine. "It's just hard right now because I am working all the time. We're still good friends though."

Cavallari and were first met through "Laguna Beach" costar . They previously broke up in the fall, but got back together shortly afterward. During that time Cavallari was spotted several times with , prompted rumors they are dating.

News
>
Movie News
August 09, 2006 08:03:45 GMT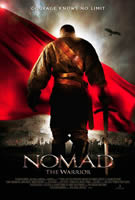 Taking a different move from other film studio, The Weinstein Company has surprisingly obtained rights to a Kazakh movie entitled "" to distribute it in North America as well as in Australian, New Zealand and South Africa. Already encountered its premiere at Locarno International Film Festival, the picture was originally funded in its entirety by the Kazakh government which has provided a $35 million budget for the production.

Helmed by three directors, "Nomad" takes place in 18th century Kazakhstan and tells the story of a boy who is envisioned to unite the Kazakhs and bring glorious victory against their enemy. Cast consists of a mix of North American and Kazakh stars, including , Jason Scott Lee, Kuno Becker, Dilnaz Akhmadieva, and Ayana Yesmagambetova.

News
>
Music News
August 09, 2006 07:11:54 GMT
Here it comes . The music act is back on the road, revealing 40 planned schedules for North American Fall tour that will get underway September 22 in Las Vegas and run through November 26 in San Francisco, with additional dates being added over the next few weeks.

The tour, in fact, is held in support of the band's forthcoming "", which will available in stores beginning September 5 later this year. Check the complete dates of Alice in Chains tour on the band's official site.

News
>
Celebrity Gossip
August 09, 2006 06:36:33 GMT
Supermodel is back to the hand of on-off boyfriend . Their on again is presumably provoked by the English singer's recent progress in his battle with drugs. He is reported to have successfully completed rehab.

The reconnected couple was seen at last Sunday's Rhythm Festival in Clapham, acting affectionately. An onlooker told The Mirror, "They got out of the car and held hands as they walked to the VIP area - laughing and touching each other the whole time. They were acting like a couple of honeymooners. You've never seen a couple so tactile. They were kissing passionately and didn't leave each other's side all night."

News
>
Movie News
August 09, 2006 05:56:07 GMT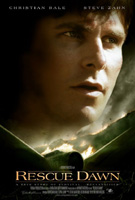 Updating the news on the 31st annual Toronto International Film Festival, a number of U.S film features have been lined up to encounter their world premieres at the festival set to be held next month, organizers have announced. In the list, there include titles like "", "", "", "", and "" among others.

Scheduled to be screened as part of the festival's Masters' sidebar, "Rescue Dawn" is set during the Vietnam War era and recounts the true story of German-born U.S. Navy lieutenant Dieter Dengler. Starring also , it is a Werner Herzog's directorial effort based on his 1997 acclaimed documentary entitled "Little Dieter Needs to Fly."

News
>
Celebrity Gossip
August 09, 2006 05:21:58 GMT
Those who desperate for a look at baby Suri no need to worry nor waiting for any longer as has, through a spokesman, promised that pictures of his baby daughter will be released "shortly".

It is a known fact that Suri, the daughter Cruise has with fiancee , has made the gossip pages everyday due to her elusiveness. Though some pals of TomKat, like and , claimed to have seen the infant, still public worldwide are questioning on the baby's existence.

News
>
Celebrity Gossip
August 09, 2006 04:39:51 GMT
The mother-daughter battle is still going on, even gets hotter than ever. Candy Spelling, the widow of late TV mogul Aaron Spelling, reportedly has blocked a special tribute to the TV producer, to be hosted by daughter , from airing on ABC this fall as planned.

On this matter People magazine reported that Tori and Candy have both maintained a highly strained relationship and things apparently get worse following Aaron's death on June 23. And now it is sad to say that the family feud has affected the airing of the ABC tribute.

News
>
Movie News
August 09, 2006 04:35:37 GMT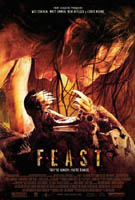 A special run for "" has been planned by Dimension Films to hold apart from its world premiere set on September 12, 2006 at the Palms Casino Resort in Las Vegas. The company has revealed that the horror flick will have special late night showings on nationwide theaters beginning on September 22 and 23 to then be followed by its DVD launch on October 17.

"We are thrilled to have 'Feast' open theatrically," so Maloof Motion Pictures Chairman/CEO Phil Maloof commented. "After a successful run on the festival circuit, 'Feast' has become a highly anticipated project amongst fans of the horror genre and we look forward to having it seen by moviegoers across the country."

News
>
Celebrity Gossip
August 09, 2006 04:10:41 GMT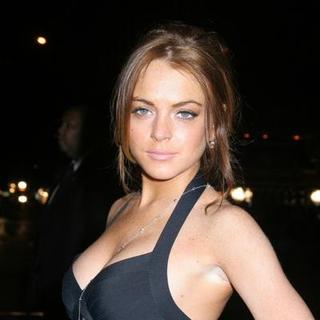 Maybe feels tired with the party girl image labeled to her, publicly reveals her desire to go to Iraq with Sen. Hillary Rodham Clinton and entertain American troops there.

Lohan said in an interview in the September issue of Elle magazine, on newsstands today, "I've been trying to go to Iraq with Hillary Clinton for so long. Hillary was trying to work it out, but it seemed too dangerous."