News
>
Movie News
September 17, 2007 05:25:31 GMT

More images from the set of "" in Toronto have made their way to appear online by now, thanks to RoninKengo from thesixthestate.net.

The new pictures were shot yesterday, September 16, 2007 during the crew's preparation to film scenes on the city's Yonge Street, which has been turned into a Hulk-Smashed version of Harlem. Shooting reportedly will be carried out on the location until this Wednesday, September 19.

News
>
Music News
September 17, 2007 05:06:11 GMT
will soon release the third single from his charting album '' The follow up of single 'You Know What It Is' that was released in June will be 'Hurt' feat. and Grand Hustle Records artist Alfamega.

The song that is produced by Danja is currently made its music video at Club Crucial in Atlanta. No release date for the video or the single has been unveiled yet. In the meantime check out the rapper on the video set below.

News
>
Celebrity Gossip
September 17, 2007 04:54:32 GMT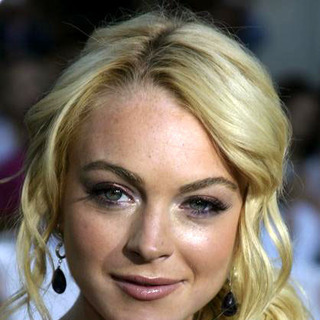 No, this isn't joke. is quitting Hollywood.

The actress-singer, who is still in rehab, has reportedly promised father Michael Lohan during their last meeting that she will quit films, leave Hollywood, drugs, and dump bad boy lover Calum Best.

News
>
Music News
September 17, 2007 04:29:59 GMT

's new song in four years was confirmed by her to be '2 Hearts'. It will be pulled as the first single from her upcoming album which is tentatively titled 'Kylie X'.

Single '2 Hearts' is slated to be released physically on November 12 via Parlophone but it will be preceded by a digital release on November 5. The piece was co-written by electro-pop group Kish Mauve and Kylie herself.

News
>
Movie News
September 17, 2007 04:19:46 GMT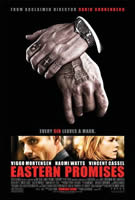 Despite the big buzz surrounding films with serious topics like war and corruption at this year's Toronto International Film Festival, tense, bloody Russian mob drama "" turned out to be the picture that moviegoers favored most at the yearly event.

The flick, directed by Canadian filmmaker David Cronenberg, took top prize of Cadillac People's Choice Award on the final day of the ten-day festival, Saturday, September 15, 2007. The honor, given based on votes from the festival's audience, often is an indicator of Academy Award nominations with past recipients including Oscar's Best Picture winners "Chariots of Fire" and "American Beauty."

News
>
Celebrity Gossip
September 17, 2007 04:16:27 GMT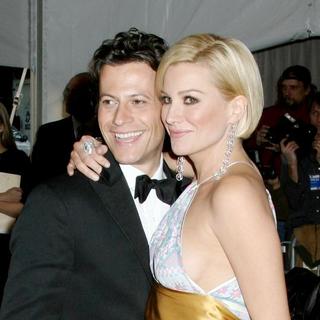 is off the market, and so does with Alice Evans. Both movie stars are now husband and wife.

Gruffudd and Evans exchanged vows at One and Only Palmilla Hotel in Los Cabos, Mexico on Friday September 14th. The couple wore Giorgio Armani outfits for the occasion. "It was an intimate gathering," said a source close to the groom. "Friends and family traveled all over the world for it."

News
>
Music News
September 17, 2007 03:51:13 GMT
' new video for 'Gimme More' is set to premiere soon, with predicted time space within this October. The single itself will be released digitally via iTunes on October 2.

Jive Records, Britney's label, announced on their website that the music video for the song will be "coming soon". It is directed by Jake Nava, the same person who penned and 's duet 'Beautiful Liar'. It was taking shot at a warehouse in downtown Los Angeles on July 19 and August 7.

News
>
Celebrity Gossip
September 17, 2007 03:47:40 GMT

is getting even more expressive with age. The singer is exposing her skin for the latest Vaseline ads and the photos are on the net already.

Representing the so-called "petroleum jelly" product, Hilary says in the ads "Skin is a part of you, and you have to be proud of what you have. I feel comfortable in my own skin. Sometimes showing a little is fun. It makes me feel sexy and girly."

News
>
Music News
September 17, 2007 03:17:41 GMT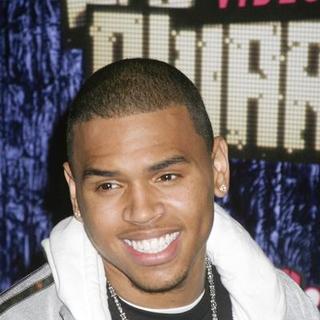 With his superb performance at MTV Video Music Awards this year, came out a huge commodity, especially his music. A new track from the 18-year-old singer called 'Throwed' has surfaced on the Internet and is expected to be included in his upcoming album 'Exclusive'.

The song is produced by Brian Michael Cox and is said to have catchy chorus although pretty much has the same beat to his two previous singles from the new album, 'Wall to Wall' and 'Kiss Kiss'. It is still unclear, which track will Chris pull from the November 6 album as the third single.

News
>
Celebrity Gossip
September 17, 2007 03:03:59 GMT

It's fresh from the 59th annual Primetime Emmy Awards, which is still going on at the Shrine Auditorium in Los Angeles, California. is one among the many names mentioned as the early award winners, taking home the award for Outstanding Supporting Actress In A Drama Series, thanks to her role as Izzie Stevens on ABC's "Grey's Anatomy."

Besides Heigl, the award show being hosted by , also honored of HBO's "Entourage" with the Outstanding Supporting Actor In A Comedy Series award. Naming some other early winners, including of ABC's "Lost" who wins the Outstanding Supporting Actor In A Drama Series award and who takes away the Outstanding Supporting Actress In A Comedy Series prize, thanks to his role Joy Turner on NBC's "My Name Is Earl".

News
>
Movie News
September 15, 2007 08:12:34 GMT
Light your adventurous side up, folks, as the for "" has been fully launched by now.

Feel free to check out the trailer and image gallery as well as download wallpapers, AIM icon, and screen-savers featuring the characters from the flick. One that should not be missed is surely the "Gates' Challenge" game, in which you can test out just how great your decoding skills are.

News
>
Celebrity Gossip
September 15, 2007 07:39:16 GMT

MTV has branded 's commercial video for his latest fragrance, "Unforgivable," as too hot for its audience and thus won't airing the much-talked video promotion until it gets edited.

The video for the ads, categorized as R-Rated, is available exclusively for .

News
>
Celebrity Gossip
September 15, 2007 07:26:07 GMT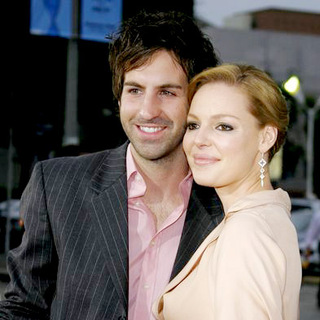 After the much rumors on the street, Usmagazine.com is the latest to provide the wedding details of Hollywood couple and fiance Josh Kelly.

Quoted a friend of the couple, Usmagazine.com reported that the December 23rd wedding of Heigl and Kelly will be "very small and intimate." And contrary to earlier report, the wedding will not take place at the actress' property. Instead "it will be in the Park City-Deer Valley area," the pal revealed.

News
>
Movie News
September 15, 2007 07:22:51 GMT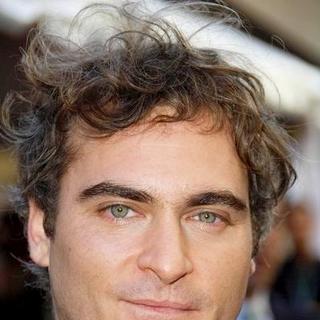 The North American premiere of "" probably became one of the memorable moments for moviegoers to remember from this year's Toronto International Film Festival. That's simply because all of four notable principal cast members delightfully managed to attend the occasion, held Thursday, September 13, 2007 at Roy Thomson Hall.

Yes, the likes of , , , and all were snapped to walk down merrily on the red carpet, all dressed nicely for the screening. Sorvino's husband, actor Christopher Backus, was also present as well as her father, veteran thesp Paul Sorvino, who took time to pose together with his daughter.

News
>
Music News
September 15, 2007 07:16:51 GMT

's new album '' is coming out around the corner. Two tracks have been available for listening, the first being 'I'm Gonna Live Till I Die' which is available for purchase on iTunes and the latest one 'Poetry Man'.

The latter song is rumored to be the first single pulled from the album that will arrive September 25 via Verve. It is one of the many tracks in the album that sees Latifah once again employing blues, jazz and soul music for her album after 2004's ''.