News
>
Movie News
September 25, 2007 09:02:01 GMT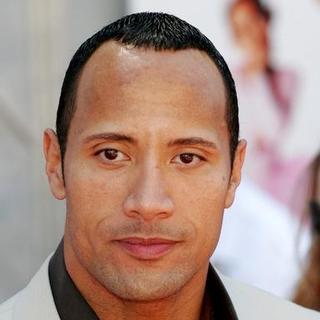 Last noticed to give positive respond on the idea of him being in "", turns out to have already got into discussions for not only one but two main roles in the movie.

The wrestler-turned-actor, whose real name is Dwayne Johnson, recently revealed to MTV News that he is in talks to play either Captain Marvel or the villainous Black Adam and so, is calling on fans of the characters to help him choose which one he should take.

News
>
Music News
September 25, 2007 08:40:52 GMT

In what seemingly a favorite track to cover, 's 'Umbrella' has been remade in Plain White T's version. The pop rock band that shot to fame through 'Hey There Delilah' recently covered the full version of the arguably biggest hit this year.

R&B song 'Umbrella' has been covered by many musicians often not in the same genre. Up and coming singer posted her acoustic version on YouTube and received praise while 's ballad version also gained high airplay.

News
>
Celebrity Gossip
September 25, 2007 08:22:11 GMT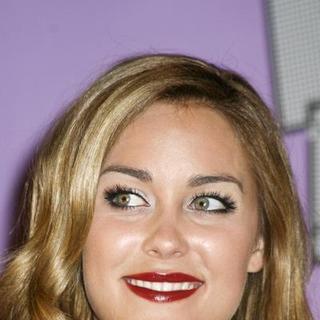 With their rising popularity, thanks to their starring role in the hit MTV series "The Hills," and have both been booked to model for Maxim.

As of "The Hills", it is an MTV reality show documenting the life of Conrad and several of her affluent friends in Los Angeles, California after leaving home in Laguna Beach, California and spend their days balancing school and work while maintaining a steady social life.

News
>
Music News
September 25, 2007 08:12:31 GMT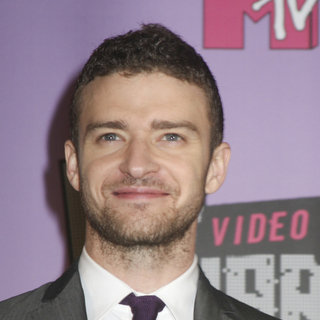 Nominees of MTV Europe Music Awards has been announced with the people on the list not far from its Stateside version. once again rules in terms of numbers, followed by , and among others.

Timberlake has four possibilities to win in the event after nominated for Ultimate Urban, Solo, Headliner and Video Star for 'What Goes Around ... Comes Around'.

News
>
Movie News
September 25, 2007 08:11:46 GMT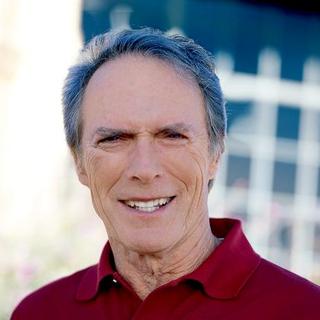 The latest film project is currently setting up apparently has attracted big names and a major studio to also join in. Variety has learned that is eyeing the director's chair in "The Human Factor" with and Warner Bros. Pictures being in talks to star in and finance, respectively.

An adaptation of John Carlin's book "The Human Factor: Nelson Mandela and the Game that Changed the World", the movie centers on the 1995 Rugby World Cup held in South Africa which Mandela used as a means to end decades of mistrust and hatred between whites and blacks. Damon reportedly is negotiating to play the captain of the Springboks, the South Africa national rugby union team.

News
>
Celebrity Gossip
September 25, 2007 07:42:50 GMT
is ugly, literally. The actress-comedian is joining the cast of "Ugly Betty."

TV Guide is reporting that Mo'Nique has just been cast on the TV comedy-drama series as a weekend receptionist at "Mode."

News
>
Music News
September 25, 2007 07:30:54 GMT

has completed the music video of her new single 'Baby Love'. It was premiered by MuchOnDemand yesterday (September 24) featuring The Pussycat Doll singer spending quality time with her love interest.

In the clip, Nicole tapes moments with her 'man' during what was seen as a holiday on the beach. , the song's producer and featured artist, then appeared on the screen only in the second half to the end of the video.

News
>
Movie News
September 25, 2007 07:25:05 GMT

Start anticipating "" from now on, folks, for Paramount Pictures has already set June 26, 2009 as the release date of the project, finally.

Sure, the revelation thereby confirms that the studio is really moving ahead with its plan to develop a sequel to its "" despite the heavy reports on the impending Hollywood strike in June 2008. Nonetheless, this can only mean that filming on the movie therefore must be finished by the end of May 2008 in order to meet the picked date.

News
>
Celebrity Gossip
September 25, 2007 07:02:42 GMT

is splendid. Yes, she is.

The "Desperate Housewives" star is the latest model for a company called Splendid. She thus is being featured in an Austrian TV commercial promoting the product.

News
>
Music News
September 25, 2007 07:00:42 GMT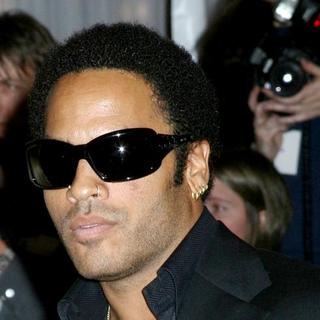 In February 2008, will release '', one part of his album that will be released that year. He will then embark on a tour that hinders huge publicity so that he can "get close to the people and have fun".

The follow up of 2004's '', the new album has been baked in four different studios -Bahamas, Paris, New York and Miami - and results in a more experimental sound from the Grammy-winning singer.

News
>
Music News
September 25, 2007 06:36:26 GMT
New act ready to make a breakthrough, has just engaged in an interview with Stu Stone in the DJ's TSM Radio show. During the talk that is co-hosted by Andy Milonakis, the singer revealed how her famous father affects her musically and what would her album '' be like.

Lucy has digitally released a single called 'So Uncool' from the debut album on August 21 and she is currently in process of completing a music video for the song which will be released in near future.

News
>
Music News
September 25, 2007 06:34:00 GMT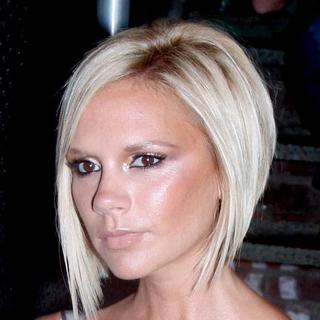 Rumors on joining on tour later this year have been all over the net. While there just yet any official confirmation concerning the speculation, we can expect that to be true.

Posh Spice, according the Daily Mail, has been approached by the all-girl group who definitely is a big fan of her. "They've been blown away by Victoria since she arrived in LA. They love her style and think she has the perfect figure for the group. They are all huge fans and can't wait to have her on stage with them," a source close to the Dolls was quoted as saying.

News
>
Celebrity Gossip
September 25, 2007 05:53:48 GMT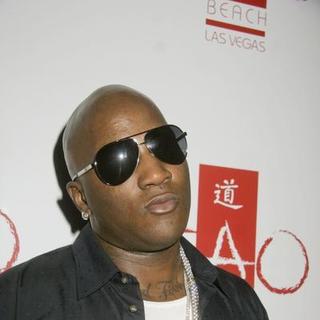 With his 30th birthday about to come and a clothing line ready to be launched, is planning a big celebration. The rapper is planning to celebrate the launch of his very successful clothing line, Eight732, this week while is keen to celebrate his birthday with a 1940's themed party at a private location.

Jeezy, who said his venturing into fashion business has been just as successful as his music career that he may quit rap for the project, told allhiphop.com "I'm doing a whole week in Atlanta and Miami. That's like the birth of my line, Eight732. The birth is going to be on my birthday [September 28], so it's going to be crazy."

News
>
Music News
September 25, 2007 05:00:55 GMT

is featured sexier and maturer in her new video. The 'Umbrella' singer crawled on bed sporting only bra and classic short pants for the music video of her new single 'Hate That I Love You'.

The clip, that makes her fourth from album '', was premiered on her official website yesterday (September 24). The track is produced by who also appears in the video playing a guy Rihanna 'accidentally' met in the elevator.

News
>
Celebrity Gossip
September 25, 2007 04:53:30 GMT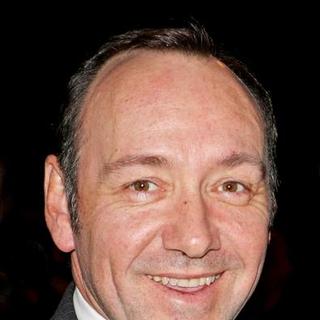 Kicked off his early career as a stage actor before then being cast in numbers of big screen projects, is ready to invade the small screen with his being signed to star in HBO's upcoming made for TV movie "Recount" which chronicles the contested presidential election of 2000.

A political drama, "Recount" will focus its story on the ordinary people caught up in the extraordinary events surrounding the fateful vote. It begins with the November 7th elections, follows the slew of controversial court challenges and recounts and culminates with the December 12th Supreme Court ruling that effectively handed George W. Bush the presidency.