News
>
Celebrity Gossip
February 17, 2007 07:01:35 GMT
Kristy Swanson and Lloyd Eisler happily welcomed the arrival of their first child Friday Feb 16th, 2007.

The newlyborn, a baby boy, was born at 1:36 p.m. in Los Angeles and weighed 7 lbs., 11 oz. The parents named him Magnus Hart Swanson Eisler.

News
>
Celebrity Gossip
February 17, 2007 06:37:28 GMT
files for divorce. The country-recording artist has filed for divorce from Mary Jane Williams, his wife of 16 years, claiming she has a problem with addiction.

In a statement released Friday Feb 16th through his publicist, Kirt Webster, the star said "Today is one of the toughest days in my life. All families experience difficulties; I hope everyone will respect our privacy during this time."

News
>
Movie News
February 17, 2007 06:16:48 GMT
Progressing well in its preparation to enter production, "Rambo IV: Pearl of the Cobra", previously known as Rambo IV: In the Serpent's Eye", has added British actor/actor Matt Marsden into its cast lineup to play a mercenary who works with the title character, played by none other than .

With the inclusion, Marsden therefore is joining the likes of James Brolin, , and Kim Dickens who have already been enticed to take part in the project, which presumably is the final chapter in the Rambo saga. The 34-year-old guy previously was seen in "Black Hawk Down" and has role in the upcoming "" as Captain Alexander Slater.

News
>
Celebrity Gossip
February 17, 2007 06:15:58 GMT
has completed her stint in rehab. The singer-actress "has finished her stay at Wonderland and will continue the program as an outpatient," rep Leslie Sloane Zelnik said Friday Feb 16th. "She is taking it one day at a time, as she is in it for the long time. She asks that [we] respect her privacy."

Following her release from rehab, Lindsay was spotted going back to work, filming scenes for her movie, "". It is a thriller movie, starring , Spencer Garrett, and Clint Johnson among others, and is slated for 2007 release.

News
>
Movie News
February 17, 2007 05:03:25 GMT
Able to run as scheduled, "" finally entered production on February 12, 2007 in Auckland, New Zealand for a six-month live-action shoot, Walt Disney Pictures has officially announced.

The follow-up of the 2005 hit movie "", the picture once again is a joint venture between Disney and Walden Media which brings back the four principal cast members as the Pevensies as well as director Andrew Adamson plus producers Mark Johnson and Philip Steuer.

News
>
Celebrity Gossip
February 17, 2007 04:48:51 GMT
and girlfriend Jemima Khan have decided to end their romance. The pair who's been dating for three years call it quit, the actor's publicist, Robert Garlock confirmed Friday Feb 16th.

"Hugh and Jemima have decided to split amicably," says Garlock who gave no details on the break up except that the decision to split happened in the last few days.

News
>
Movie News
February 17, 2007 04:18:58 GMT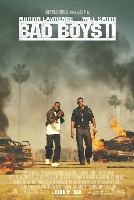 It's possible that the story of Miami detectives Marcus Burnett and Mike Lowrey will still continue if looking on Michael Bay's remark.

The action filmmaker has admitted to MTV in an interview talking about "" that he would be interested in making the follow-up to his "."

News
>
Celebrity Gossip
February 17, 2007 04:18:38 GMT
was on Friday Feb 16th charged with misdemeanor driving under the influence (DUI), stemming from her arrest in December 2006 when police said she was driving the wrong way on a Los Angeles freeway.

The case, additionally, also alleges the star had a prior misdemeanor DUI conviction in 2003 and according to California law, if convicted of a DUI twice within 10 years a person faces a sentence of 90 days to a year in jail, a fine between $390 and $1,000, and a suspension of driving privileges.

News
>
Movie News
February 17, 2007 03:54:36 GMT
Though already attached to direct couple of film projects, Ron Howard turns out to still have an eye on another. The noted filmmaker is reportedly putting interest in helming thriller drama "", a remake of French feature of the same title of Universal Pictures production.

Written and directed by Michael Haneke, the original, a 2005 release, featured Daniel Auteuil and as a married couple who find mysterious videotapes of surveillance planted on their porch which gradually reveal whoever is making them knows more about the husband's past than he would like them to. It is said that the new version, to be set in the U.S., will amp up the suspense and consequences.

News
>
Celebrity Gossip
February 17, 2007 03:30:00 GMT
The question on who will be the legal heir of 's inheritance is no longer a mystery. A judge in Florida has on Friday Feb 16th made public the former Playboy Playmate's will.

The 19-page will, Smith signed on July 30, 2001, didn't mention the amount of money she has but did say lawyer and boyfriend, Howard K. Stern, should be her executor and hold her estate in trust for son Daniel Smith. But concerning Daniel's death last year, it remains unclear if Stern will take control of Smith's estate.

News
>
Movie News
February 17, 2007 03:19:31 GMT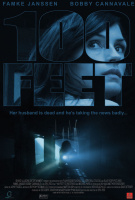 It's time for to go for spooky things again after "House on Haunted Hill." Writer/director Eric Red has revealed to Arrow in the Head that the former Bond girl has already been tapped to play the lead in his supernatural thriller flick "", currently being set up at Grand Illusions.

"We've been fortunate to cast Famke Janssen in the role of Marnie," Red remarked. "Famke is a beautiful actress of great presence and intelligence, completely dedicated to the realism of character and performance. With Famke's timeless beauty, she will bring glamour and star power to the role of Marnie, reminiscent of in the classic 'Wait Until Dark.'

News
>
Celebrity Gossip
February 17, 2007 02:52:57 GMT
has a new job. The beauty has been booked to star in a sexy show on the Las Vegas strip.

The sexy model-and-actress will thus star in a magic and variety show with Dutch magician Hans Klok at the new Planet Hollywood Resort and Casino beginning from May 12 later this year.

News
>
Movie News
February 17, 2007 02:27:59 GMT
Signing another deal with producer Jerry Bruckheimer after their hugely successful pact in "Pirates of the Caribbean" series, Disney is about to develop a film feature titled "" based on Mark Bowden's article of the same name following its acquisition on the screen rights to the work.

The project thereby puts Bruckheimer back in business with Bowden as the renowned producer previously produced 2001's "Black Hawk Down", which Ken Nolan adapted from Bowden's book. It has been revealed that Bowden himself will pen the script for the picture.

News
>
Celebrity Gossip
February 17, 2007 02:27:24 GMT
New rumors surface by the hour that has found a new date, at least in time for Valentine's Day. The actress was seen at an concert Wednesday night Feb 14th at New York's Judson Church, cuddling up to director Spike Jones.

Witnesses told the New York Post newspaper, both were seen "cuddling and looking very lovey-dovey." While it has yet official that they do dating, at least Barrymore wasn't all alone during the night.

News
>
Movie News
February 17, 2007 02:03:43 GMT
They are best friends and now are heading to the big screen together, finally.

Yes, and have delightfully given their agreement to work hand in hand in toplining a sexy thriller entitled "" which will see them as archenemies.