News
>
Celebrity Gossip
December 21, 2007 08:54:36 GMT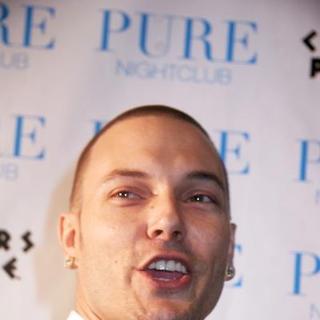 is back on the single market again. The father of two is said to have ended his romance with girlfriend .

Has been dating the Playboy Playmate since September, K-Fed reportedly is reluctant to embark on a serious relationship so soon after his divorce from .

News
>
Movie News
December 21, 2007 08:15:34 GMT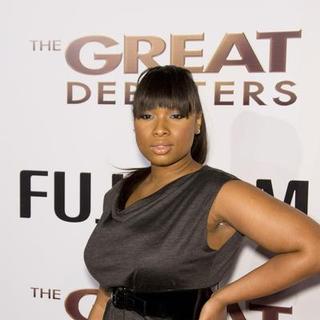 Lining up a star-studded cast, filmmakers of "" have successfully got the likes of , , and to all star in the project, an adaptation of Sue Monk Kidd's novel of the same name.

Story, set in 1964, follows a teenage girl named Lily Owens as she runs away from her father with her caregiver and only friend to a South Carolina town, where she is later taken in by an eccentric trio of beekeeping sisters. Hudson is set to play the caregiver while Latifah and Okonedo will become two of the three sisters.

News
>
Movie News
December 21, 2007 07:39:47 GMT

Rivalry between two lauded features of "" and "" takes a notch higher as both made a tie at Las Vegas Film Critics Society's Sierra Awards this year.

Each film gloriously collected three honors with "Country" snatching top prize of Best Picture, Best Supporting Actor for , and Best Director for brothers Joel and Ethan Coen. "Blood", in the meantime, won leading star the Best Actor while bringing Robert Elswit and Jonny Greenwood the Best Cinematography and Score trophy, respectively.

News
>
Celebrity Gossip
December 21, 2007 07:36:38 GMT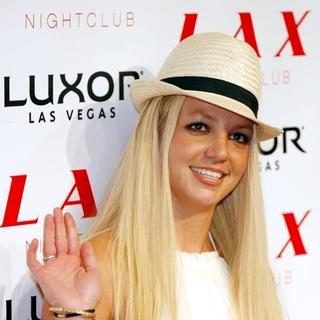 Convinced that her ex-husband is exposing sons Sean Preston and Jayden James to marijuana, wants the siblings to be tested for drugs.

"Britney believes Kevin's been smoking pot in front of the kids," a friend of the pop singer told Life & Style. "She says she can smell it in the boys' hair and on their clothes when she has her visitation with them."

News
>
Celebrity Gossip
December 21, 2007 07:03:54 GMT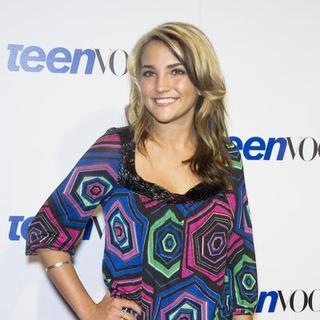 While rumors are mounting that and her boyfriend Casey Aldridge "want to get married really bad," there comes a new speculation that the pair are no longer together. Life & Style brought out the claim that the parents-to-be are on the rocks.

The publication quoted a Spears family insider as saying that Jamie and Casey are not seeing each other.

News
>
Movie News
December 21, 2007 06:49:41 GMT

Making a quick move after recently releasing the first poster for the movie, Lionsgate Films has now launched a teaser trailer for "", which marks the first on-screen collaboration between and .

Starts off with a rather comical shot on as Jason Williams, the trailer takes exciting turn on its final third, boasting arguably great martial arts sequences, particularly from Li in his role of enigmatic and skillful monk Lan Cai He.

News
>
Celebrity Gossip
December 21, 2007 06:29:03 GMT

has followed up news of her pregnancy with a secret engagement.

The actress is said to have engaged to her on-off boyfriend Cash Warren.

News
>
Movie News
December 21, 2007 06:06:15 GMT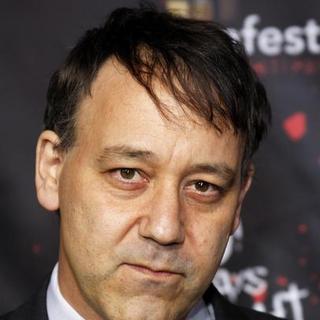 Returning to his genre roots after his directing stints in three "Spider-Man" films, Sam Raimi is set to take helming duties in a supernatural thriller feature entitled "", Variety has revealed.

A morality tale about the unwitting recipient of a supernatural curse, the project has already had its script written by Raimi and his brother Ivan Raimi. The prominent filmmaker will also serve as producer alongside Robert Tapert and Grant Curtis with production to begin early next year.

News
>
Music News
December 21, 2007 05:27:18 GMT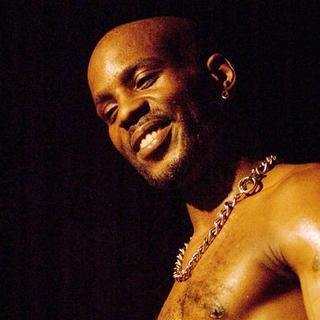 Being released by his records company earlier this year, Sony Music, has signed a deal with Bodog Entertainment. According to the official site of the firm, the rapper will release his new album, "Walk With Me Now" and "You'll Fly With Me Later" with the online gaming company.

Regarding his joining Bodog, DMX released a statement. In it, he expressed his relief by stating, "I'm thankful for the fact that Bodog believes in me, that we share the same vision and the fact that they see in me the same thing I see. I'll show you [Bodog Music] how it's supposed to be done, and we'll get to where we're supposed to be. You got a dog for life."

News
>
Celebrity Gossip
December 21, 2007 05:14:29 GMT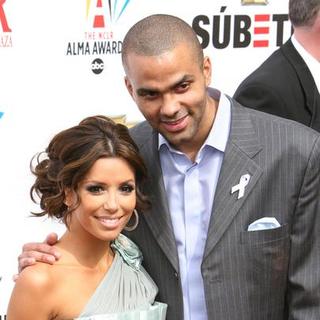 Recently issued a denial over the widely-reported cheating allegation, is now aiming for legal proceedings. The basketball player has on Wednesday, December 19 filed a lawsuit in L.A. County Superior Court against X17online, suing the celebrity gossip Website for publishing such reports he claimed as false and the text messages that alleged he cheated on wife with French top model Alexandra Paressant.

In his lawsuit, Parker alleged that X17 never contacted him, Eva, or either of their representatives before running the stories, and worse refused to retract them after being told the claims were false.

News
>
Movie News
December 21, 2007 04:53:43 GMT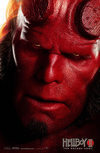 Fans of the cigar-smoking, red-bodied superhero should be more than delighted now that the first trailer for "" has finally been unleashed onto the net by Universal Pictures.

Running way over two minutes, the piece arguably points out that everything has been made better than the first film installment back in 2004. Tons of monster are featured in along with arguably greater action sequences.

News
>
Celebrity Gossip
December 21, 2007 04:03:20 GMT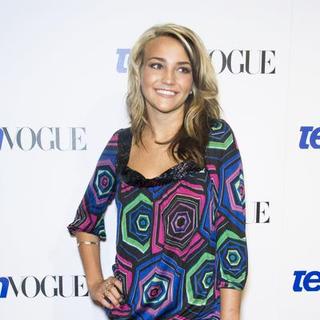 Young, famous, rich and pregnant is aiming for respect as she's about to become a young mother. Hot on the heels of her shocking pregnancy revelation, the expectant actress is reported to have inked a deal with OK! Magazine to appear in a photo shoot with her baby when it is born. The deal reportedly worth $1 million.

Jamie, who didn't get paid for her recent interview with the publication concerning her pregnancy revelation, has struck a deal over her not-yet-born baby's pics. It's her mother Lynne Spears who arranged the deal with OK! hoping that the magazine would treat Jamie Lynn with the same respect that it showed earlier this year when she melted down during one photo shoot.

News
>
Music News
December 21, 2007 03:55:45 GMT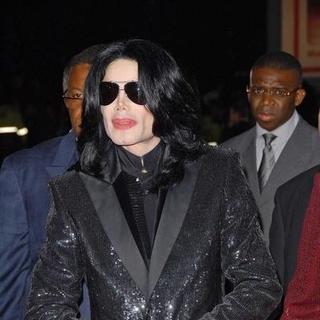 's best selling album, "", has been announced to be one of the newest addition to the Grammy Hall of Fame by the Recording Academy on Wednesday, December 19. It was listed among the 70 recordings that will be added to the Hall of Fame, including 's rock classic "Free Bird!", ' "", and 's country hit "Always On My Mind".

"Thiller", which was released on December 1, 1982, is Jackson's sixth studio album and his most popular album. In fact, it was the record that made the King of Pop well-known. Guinness World of Records believed that it was the best selling album of all time as it said to be sold over 104 million units and is one of three albums that remained in the top 10 of Billboard 200 for one full year.

News
>
Movie News
December 21, 2007 03:51:21 GMT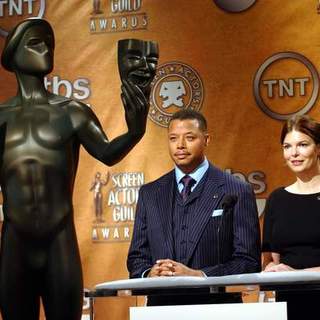 Completed the voting from its two randomly selected panels which each comprises of 2,100 members, Screen Actors Guild finally listed out nominations for the 14th edition of its SAG Awards on December 20, 2007 at the Pacific Design Center's Silver Screen Theater in West Hollywood.

Announced by actors and , the substantial labor union made surprising decision by hailing road movie "" as the top contender with four nods in total. Trailing behind are "" and "" which each score three mentions, including that in best supporting actor category.

News
>
Celebrity Gossip
December 21, 2007 03:26:24 GMT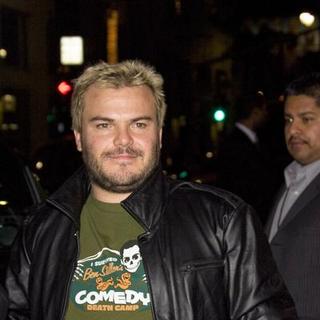 Already becoming a father of one, is about to be father for the second time. The funnyman's wife Tanya Haden is reportedly pregnant with the couple's second child.

No other details about the pregnancy though nor do the couple issued a statement about the report.