News
>
Celebrity Gossip
March 27, 2008 03:43:00 GMT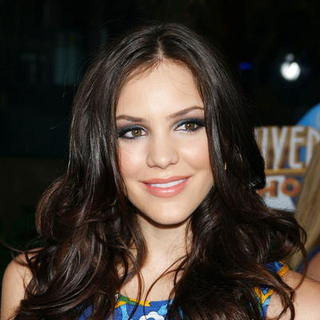 is the latest celebrity endorser of cosmetics giant Neutrogena. The season five American Idol runner-up has signed a two-year endorsement deal with the company to become the face of its anti-acne product line.

Concerning her new "calling", McPhee already shot her first commercial for the line in Los Angeles on March 16. The ad will hit the small screen in May, with the print ads following suit.

News
>
Music News
March 27, 2008 03:21:49 GMT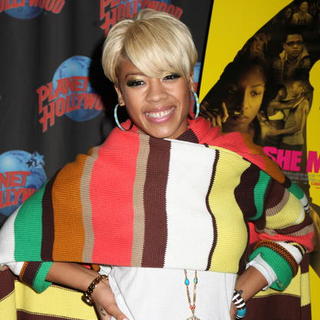 A new video joint from has been premiered on Yahoo! Music yesterday (March 26) for her song "Heaven Sent". It is the fourth single from her 2007 album "" and its video was shot in Hawaii with renown director Benny Boom.

In a press release, it was revealed that along with this video, Keyshia had also shot two other back to back videos where she becomes the featured artist. She shot in Atlanta a video for rap group C-Side's debut single "Boyfriend/Girlfriend" and in Miami for 's "I Got a Thang for You".

News
>
Celebrity Gossip
March 27, 2008 03:17:08 GMT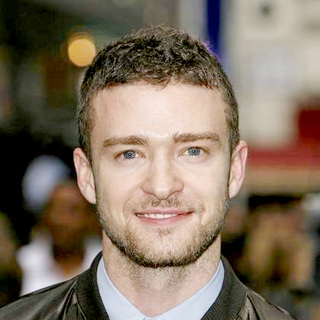 turns awards show host. The pop singer has been appointed by American cable television network ESPN to host its annual ESPY Awards show this summer.

No stranger to sport events, Justin will be in hand hosting the upcoming 16th annual ESPY Awards, slated to take place July 20 at Los Angeles' Nokia Theatre L.A. Live. The ceremony will be televised live on ESPN.

News
>
Music News
March 27, 2008 02:59:20 GMT

Australian duo have premiered the music video of "This Love", the third single from their sophomore set "". The girls interestingly brought in their boyfriends Dean Geyer and Azaria to the 'bed' in this clip.

It was shot back earlier this month in several locations in Sydney, Australia where local press were brought in to go behind the scene. One shot of the twin sisters' video was taken at a state-of-the-art hotel called The Storrier in Potts Point.

News
>
Celebrity Gossip
March 27, 2008 02:37:21 GMT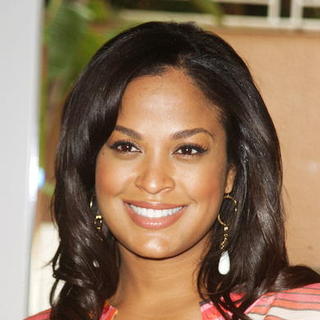 Boxing champion, ballroom dancer, and TV personality Laila Ali could soon add "mother" to her list of roles. The NBC's "American Gladiators" co-host confirms exclusively to that she and her husband, former NFL star Curtis Conway, are expecting their first child together.

Made public her pregnancy in the publication's May 2008 issue, Laila said "I don't know yet if we are having a boy or a girl, but I'm excited that I have a life inside me that my husband and I created." She's due to give birth to the baby by this fall.

News
>
Music News
March 27, 2008 02:32:19 GMT

Like many artists who made themselves successful worldwide, is also taking in some impacts from it. The rapper is being sued by a Maryland producer named Dayna Staggs aka D'Mystro who claimed that West sampled his song "Volume of Good Life" for West's "" single "Good Life".

Staggs provided the paper evidence along with the lawsuit that was brought up on March 20, enclosing the music sheet for comparison between the two songs. Staggs, in the stated that his "Volume of Good Life" was copyrighted in the '80s and was released under Pallas Records internationally soon after that. Furthermore, Staggs also claimed that he brought up the case in November 2007 by sending cease and desist letters to BMI, the company that represents Roc-A-Fella Records and Def Jam where West released his album under, but received no favorable reply.

News
>
Celebrity Gossip
March 27, 2008 02:09:19 GMT
Richie Sambora was arrested for DUI in Laguna Beach, California on Tuesday night, March 24. The guitarist, according to various reports, was pulled over with 10-year-old daughter Ava Elizabeth in the car. Report on his DUI arrest was first reported by TMZ.

Officers first spotted Sambora's black Hummer driving erratically on the Pacific Coast Highway at roughly 10:52 P.M. Tuesday. They then, as Laguna Beach Police Sgt. Jason Kravetz confirmed to E! News, followed his SUV before at last pulling him over.

News
>
Movie News
March 26, 2008 09:45:17 GMT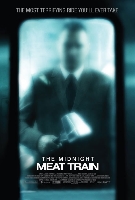 Earlier speculations about the dropping of the release schedule of "" were true after all. On March 25, 2008, ShockTillYouDrop reported that Lions Gate Films has officially pushed back the theatrical release schedule of the horror thriller film which was previously set to bow in theaters on May 16.

Further, the movie news site noted that neither the replacement date nor the reason behind the schedule rearranging have yet been made public by the studio. Still, an insider source has reportedly revealed to STYD that helmer Ryuhei Kitamura was not thrilled with the fact that the film has to be up against "" in its original date.

News
>
Music News
March 26, 2008 09:21:40 GMT
's next project will be . The uber producer who is known to be keen on collaborating with many different genre of artists, will assist the British all-girl group in their next album.

Timbaland became acquainted to the girls while he was working with and on Madonna's brand new tracks "4 Minutes to Save the World". Being in a London studio for the recording of the song, Timbaland was introduced to the girlband during meal breaks and immediately hit it off with them.

News
>
Celebrity Gossip
March 26, 2008 09:19:07 GMT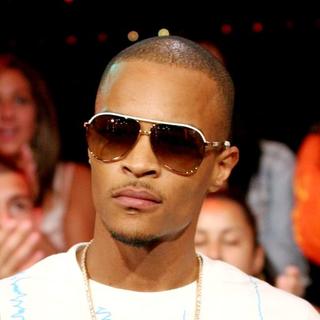 New rumor surfaces by the hour that has been thinking about becoming a minister. The rapper, as claimed by MediaTakeOut, is studying to become a preacher.

A federal magistrate judge ruled Thursday, March 20 that T.I. can attend Easter services sponsored by the New Birth Missionary Baptist Church from 8:30 A.M. until 2 P.M. Sunday, March 23. In fact, the hit maker, according to a member of New Birth Missionary Baptist Church, did a lot more than just attend the services.

News
>
Movie News
March 26, 2008 08:47:04 GMT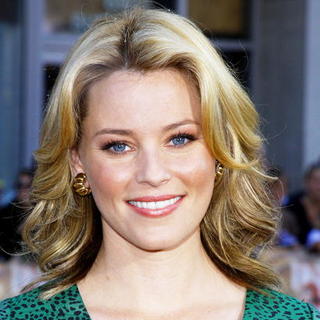 , the co-star of in "" as well as in "Spider-Man" series, may be getting the honor to portray the forty-third U.S. First Lady in an upcoming biopic "". According to Hollywood Reporter, the 34-year-old actress is in final talks to star as Laura Bush in the Oliver Stone's project.

Banks will be joining who has already been on board to depict George W. Bush. It was reported further that if she indeed nails the role, the actress who has just finished shooting for "" with is going to start filming for the project in late April in Shreveport, Louisiana.

News
>
Music News
March 26, 2008 08:19:37 GMT

has more plan going ahead for his 2007 album "". A deluxe edition is prepared to hit the stores in a couple of months with a string of brand new tracks plus, possibly, a DVD that chronicles his U.S. tour to promote the album. One fresh joint titled "Forever" is also slated to be added into the set.

"It's very fortunate, my label wants me to repackage the album and release some new records," Brown explained. "I've been recording a lot of new records as well as having some songs that haven't been released yet that I can put on my repackaging. I might put my tour that I did in the States on my repackaging. I did a big tour in the States. I want to put that in the DVD part, add some of my videos on it."

News
>
Movie News
March 26, 2008 07:51:47 GMT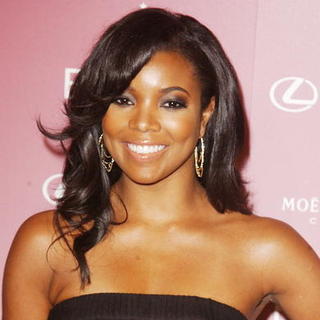 The actress who played 's girlfriend in "" has reportedly cast in the Sony's drama musical "". According to BlackFilm.com, the actress has been confirmed of joining the star-studded cast that includes and .

In the film, Union will play Geneva Wade, the girlfriend, and later wife, of the Father of Chicago blues Muddy Waters. By landing the role, she would star opposite who was set earlier to portray Waters. Prior to this project, Union has starred in many feature films, including "", "" and "Bring It On".

News
>
Celebrity Gossip
March 26, 2008 07:48:55 GMT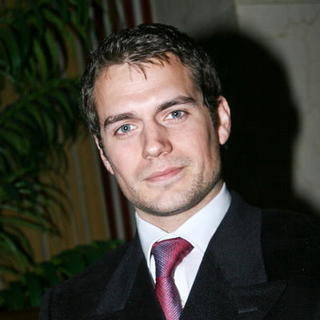 , best known for his leading role in the Showtime series "The Tudors" (2007), has been recruited as the new face of Dunhill Fragrance. Is arguably considered as one of the hottest stars on TV, the hunk is described by the British-based company as "Young, Hot, Sexy and British" which is why he was chosen to be the face of its scent.

"His natural charm & elegance and his captivating presence make him unquestionably the epitome of modern British modern masculinity and truly a Dunhill man," Dunhill said in a statement. No words on when the ad poster Henry shot for Dunhill Fragrance will hit the market.

News
>
Music News
March 26, 2008 07:28:32 GMT

Multi platinum metal band have begun the series of promotional campaigns in anticipation of their upcoming release, "". Beside mapping out a U.S. and European tour, the band have also shot the music video for "Inside the Fire", the first single from the Reprise Records album.

They are scheduled to have warm-up gigs beginning April 26 in North Little Rock, A.R. before heading to Europe in June and back to North America and Canada to launch "Rockstar Mayhem Tour". Joining them on the latest tour are , , and many more. Helmed by "Warped Tour" founder Kevin Lyman and John Reese, "Mayhem" will start in July.