News
>
Movie News
August 29, 2006 07:14:44 GMT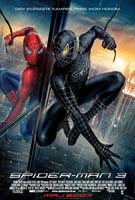 Complained by test audience to have a lack of action, "" will undertake re-shoots with principal cast members like , , and returning to the set of the film.

The tidbit was unveiled by Franco upon being interviewed by MTV on what he would shoot next. "Re-shoots on 'Spider-Man,'" so he answered solemnly. "Probably next month. Director Sam Raimi wants more action." Franco himself is reprising his role as Harry Osborn whose storyline, according to Raimi, will be concluded in this film.

News
>
Celebrity Gossip
August 29, 2006 06:38:17 GMT
Since they spend most of their time in NY City, the Olsen twins, and , decided to put their Los Angeles house up for sale.

The siblings reportedly bought the house for $4 million in 2004 and now put it on the market for $4.4m.

News
>
Celebrity Gossip
August 29, 2006 06:00:12 GMT
Rapper was on Monday August 28th pleaded guilty to misdemeanor assault charges stemming from a fight with salon workers over a manicure. The star was pleaded guilty to assaulting the two women in August 2004 by hitting and kicking them in a dispute over payment for a manicure Brown said she never received.

Yet, to everyone's surprise Brown returned to the Manhattan Criminal Court room a short time after her case had been heard to tell Judge Melissa Jackson that she wanted to change her plea. "I'm innocent in this case," so the star said.

News
>
Movie News
August 29, 2006 05:48:10 GMT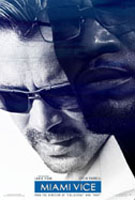 The road seems smooth enough for "" to pass through as it crosses to China. Despite its content that includes steamy love scenes between and Chinese actress , the movie has surprisingly been granted green light to enter the country, which is known to be very strict in importing foreign films.

Based on the report compiled by The Beijing News on Sunday, August 27, "Miami" director Michael Mann has revealed that the flick has cleared censors in China to be screened in the theaters all over the country. Though so, it was unclear whether censors asked that the film be edited in any way.

News
>
Celebrity Gossip
August 29, 2006 04:53:56 GMT
What is doing after she has her driving license being suspended for a year by British authorities for drink-driving? It looks like the California-born model wants to erase the bad memory from her life and thus placed her Mercedes SLK sports car up for sale on eBay.

The car, Caprice used during the drunken driving incident, was up for sale on the auction Web site this week for nearly $57,000, just days after the beauty received a 12-month driving ban.

News
>
Music News
August 29, 2006 04:21:27 GMT
To bring into life the plan to supply music for Tim Burton's "The Nightmare Before Christmas", which Disney about to bring to the big screen following its success after being released on VHS in 1994, numbers of musician have been tapped to do its soundtrack.

The likes of , Panic! At the Disco, , and have all been booked to appear on a special two-disc edition of the "Nightmare" soundtrack, contributing cover versions of songs featured in the film. The double-disc set will hit stores October 24.

News
>
Movie News
August 29, 2006 04:01:17 GMT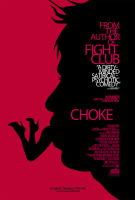 Still eager to add more book-based film projects under its wing, Universal Pictures has been reported to develop a new one entitled "" following its success in securing the film rights to Chuck Palahniuk's novel of the same title.

There is no word yet on either the helmer or cast, despite the previous rumor of the inclusion of , , and in the lineup, but it is confirmed that "" screenwriter Paul Bernbaum has been hired to adapt the film's script.

News
>
Music News
August 29, 2006 03:39:41 GMT
MTV announced Monday August 28th that and of the will perform during the "2006 MTV Video Music Awards" pre-show "Red Carpet On The Rock" on Thursday, August 31st at 6:30pm-8:00 pm.

It is reported further that Fergie will open "Red Carpet on the Rock" with a performance of her No. 1 single "London Bridge" from her upcoming album "", in stores September 19th later this year.

News
>
Celebrity Gossip
August 29, 2006 03:11:43 GMT
has his own way to deny rumors that he and wife Patti Scialfa are splitting up. The veteran musician makes use his official Web site, http://www.brucespringsteen.net, to post a confirmation on rumors that a split between the two of them was imminent.

In a statement posted on his Website the New Jersey-born rocker writes, "I hesitate to use this website for anything personal believing it should remain a place where fans of my music can come free of the distractions that occasionally arise with the rest of my job. However, due to the unfounded and ugly rumors that have appeared in the papers over the last few days, I felt they shouldn't pass without comment."

News
>
Movie News
August 29, 2006 02:56:41 GMT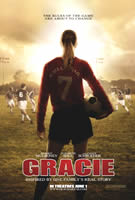 Seemingly running smoothly on its way, Picturehouse's "" has begun its principal photography on Monday, August 28 with taking locations around New Jersey. Spots include the high schools in Englewood, New Jersey and Columbia High School in Maplewood, New Jersey.

Another directorial work of "" helmer Davis Guggenheim, the movie is inspired by real life events in the Shue family. Set in 1978, it revolves around a 16-year-old girl who struggles to obtain the rights for girls everywhere to play competitive team soccer. Guggenheim's wife, actress has been billed to star together with , Carly Schroeder, plus her own brother Andrew Shue.

News
>
Celebrity Gossip
August 29, 2006 02:44:37 GMT
Pop star sold her Manhattan, New York apartment for $4 million, $1 million more than she paid, the Wall Street Journal reported. The three-bedroom, four-and-a-half bathroom condominium was on the market two years and the singer's original asking price was $6 million.

Spears owned the condo before her marriage to and the birth of their son, Sean Preston. It is said that the posh pad also boasts a media room, library and terrace.

News
>
Movie News
August 28, 2006 09:31:51 GMT
Seems it's indeed hard to overthrow its reign over the sea. "" turns out to extend its rule on the weekend foreign box office for the eighth time. The Disney's seafaring sequel has successfully garnered an estimated $17.8 million from 48 territories to again claim its place on the top spot of the list, altogether collecting $554.7 million internationally to make up the global total of $962.3 million.

Keeps striving, the flick continues strongly with scoring $3.2 million in France, $2.3 million in Germany, $2.2 million in Japan, and $2.1 million in Spain while superbly opening at reportedly $2.6 million in Greece. With this sweet result, expectation thereby is high on the chance of the picture to surpass within a week the global gross of $976.5 million that "Harry Potter and the Sorcerer's Stone" has gained to replace it as the third-biggest worldwide box office hit of all time.

News
>
Movie News
August 28, 2006 08:23:02 GMT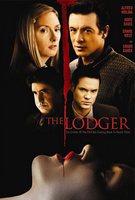 Marking his comeback to film industry, David Ondaatje has given positive sign to write and helm "", a remake of silent flick made by Alfred Hitchcock, Production Weekly has reported.

Slated to start taking the principal photography early next year in Los Angeles, pic is likely to stay close to the original version which was adapted from Marie Adelaide Lowndes' novel of the same title. There's no word yet on either other film crew or production company handling the project.

News
>
Celebrity Gossip
August 28, 2006 07:45:49 GMT
These days undergoing such a hectic schedules. The Oscar nominee actor has just finished his film project "," and now he's been tapped to host the new season of PBS' Independent Lens, which celebrates its fifth anniversary this fall.

The set reportedly begins Oct. 24 with "The World According to Sesame Street," which examines the difficulties in producing international versions of the popular children's TV program. Later installments of the series include "Enron: The Smartest Guys in the Room," "Wild Parrots of Telegraph Hill" and "Billy Strayhorn: Lush Life."

News
>
Movie News
August 28, 2006 07:44:48 GMT
Taking one more horror project under its wing, Universal Pictures has successfully obtained the rights to "" for Scott Stuber and Mary Parent to produce via their Stuber/Parent production company, The Hollywood Reporter has revealed.

While either director or cast still remains a big question, the company has appointed Scott Nimerfro to pen the picture's script. The man previously has written for several small screen features which included "Tales from the Crypt" and "The Outer Limits."