News
>
Music News
October 18, 2007 04:31:51 GMT

's new music video for 'Shadow of the Day' was released simultaneously with the single. The clip hit the net on Monday, October 15 while its physical CD arrived in stores the day after.

'Shadow of the Day' is the third single from '' which music video has the closest idea to the album's title. In the clip, there's only member Chester Bennington who woke up at 11:55 (5 minutes to midnight) and discovered that the world outside has turned to a nasty war place.

News
>
Celebrity Gossip
October 18, 2007 04:28:43 GMT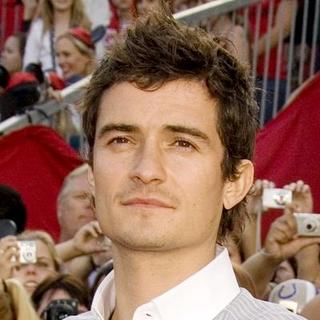 Left unhurt in the occurred last week, isn't far from problem anyway. The movie star is to be investigated by Los Angeles police as they are still looking at the possibilities whether he committed hit and run.

Bloom was driving alone on Fountain Avenue early Friday morning October 12th when another vehicle cut him off and he hit a parked car. Fashion stylist Cher Coulter, who was one of the passengers in the car, suffered a fractured neck.

News
>
Movie News
October 18, 2007 04:10:21 GMT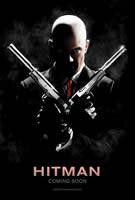 Though pushed back its original release date from this month to November 2007, 20th Century Fox apparently still puts "" as one of its film priorities. The studio has just launched a new for the thriller action, which also contains a number of new production stills from the flick.

The site does have several interesting features apart from usual goodies like the film synopsis, videos, and downloads. There you can read about the "Anatomy of a Hit", which provides description of the titular character, even things he regularly carries in conducting his operation. Also take time to play online game "The Killer App" or watch "Origins Webisodes".

News
>
Celebrity Gossip
October 18, 2007 03:44:11 GMT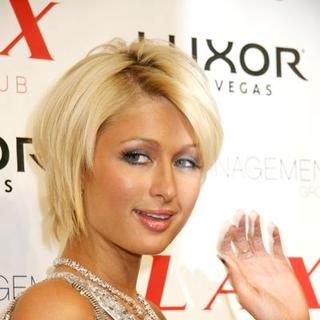 It's still less than a month, but can't run away from the fact that she gets bored very quickly with new boyfriend Alex Vaggo and that's why she gave him the boot.

The socialite is said to have dumped the former pizza delivery boy because he was just too quiet and shy for her. "She loved his good looks, but she gets bored very quickly, and he was just too shy and quiet for her," a source told The Sun, adding that Paris "likes bad boys."

News
>
Movie News
October 18, 2007 03:08:56 GMT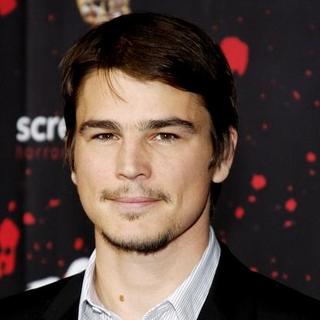 Something unusual marked the world premiere of "" in Los Angeles on Tuesday, October 16, 2007. Taking place at Grauman's Chinese Theater in Hollywood, the occasion surprisingly got a black carpet spread instead of the common red one, but this thankfully didn't seem to reduce the merry atmosphere on the spot, brighten up by the presence of famous names in Hollywood.

Major portion of spotlights certainly went to the some of the horror thriller's cast members who made their way to come celebrating the event. Male lead was spotted in semi-formal attire while his on-screen wife turned many heads with her animal-print ensemble. Others included , Mark Rendall, , and Megan Franich.

News
>
Celebrity Gossip
October 18, 2007 02:49:33 GMT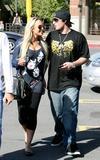 What is it about that's so hot? It's her being reported to have stolen new boyfriend, Riley Giles, from his fiancee.

While rumors are mounting on that matter, UsMagazine.com reported that Giles was engaged to girlfriend Bree Tierney before he met the actress. And it was not until reports on them dating began circulating all over the media that the snowboarder "just stopped calling Bree and never told her about Lindsay," the publication quoted Bree's mom, Tess, as saying.

News
>
Celebrity Gossip
October 18, 2007 02:27:59 GMT

Almost two weeks after the wedding of and her new hubby Rick Solomon, OK! magazine has made public the couple's first ever wedding picture. The photo, snapped by photographer Damon Kidwell who got into it with in his car last week before the actor was involved in a car accident, shows the husband-and-wife all smile.

Speaking on her new status, the former "Baywatch" star told OK!, "I am finally fulfilled in my life in every area. I'm having the best time in my life."

News
>
Celebrity Gossip
October 17, 2007 09:45:48 GMT
Six Hollywood actresses and a filmmaker received special attention on Monday night (Oct 15) as Elle Magazine paid them tribute at its 14th Annual Women in Hollywood held at Beverly Hills' Four Seasons Hotel.

All profiled in the November issue of the magazine, they were , , , , , , and director Julie Taymor, whose latest work "" was smoothly released in theaters on September 21, 2007. The lineup thereby became a mix of young Hollywood and experienced veterans with 22-year-old Johansson being the youngest.

News
>
Music News
October 17, 2007 09:39:38 GMT

Previously keeping the tracks a secret, finally unveils the songs that she has covered for her second cover album. Twelve tracks will be included in the album that is titled ''.

The new song 'Song for Bobby' and her refreshed original song 'Metal Heart' will be topped by songs from , and her favorite artist .

News
>
Music News
October 17, 2007 09:13:49 GMT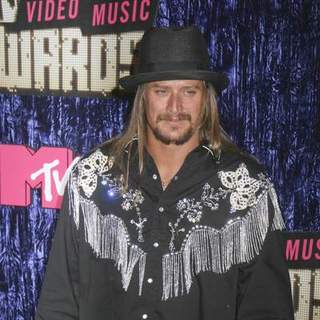 sold over 170,000 copies of his new album 'Rock & Roll Jesus' this week, and with that comes the change. The singer has split from his manager of seven years, Ed "Punch" Andrew, to give him a retirement.

Andrews has reportedly planned the retirement as soon as 'Rock & Roll Jesus' is put on the shelves. Sources said that Rock has replaced him with Vector Management that also manages of and .

News
>
Celebrity Gossip
October 17, 2007 08:54:36 GMT

Set to display his acting knack on stage, Idol alum has been selected to be the latest cast member of Broadway comedy musical "'s Spamalot." Confirmation of his involvement was announced yesterday, October 16, 2007 by director Mike Nichols and author Eric Idle.

"Clay Aiken is amazing beyond that glorious voice," Nichols commented. "Turns out, he is an excellent comic actor and a master of character."

News
>
Music News
October 17, 2007 08:52:15 GMT

With new acts pouring in to get the attention in music industry, has succeeded in cutting the queue with their upcoming album ''. The indie band is ready to take the world with the album that will be released early next year.

Helmed by Lee Miles (, ), 'Madeline' captures every aspects of life including brutal breakups, love, loss, drug use, mortality and the trappings of suburbia.

News
>
Movie News
October 17, 2007 08:20:22 GMT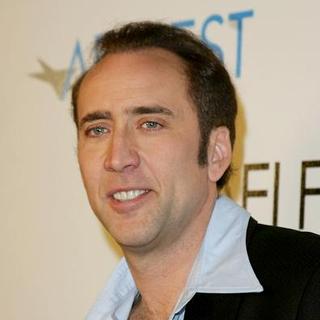 A massive pile of future acting stints apparently does not stop to take another into his resume. Already attached to a number of movies for the next three years, the actor has just been reported to sign for a lead role in "" that Focus Features is now baking.

Written by Larysa Kondracki and Eilis Kirwan, the thriller centers on a father who is in search for his college-aged American-born Muslim son, who gets missing overseas. Pic also marks the studio directing debut of Palestinian-born filmmaker Hany Abu-Assad, known for his work in Oscar-nominated flick "Paradise Now."

News
>
Movie News
October 17, 2007 07:59:48 GMT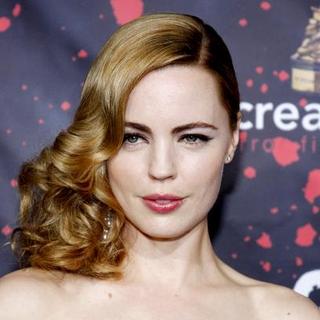 Earlier this month we already learned that production on Jan de Bont's "Stopping Power" was shut down by its production company Internationalmedia, but looks like there's a chance to see it get launched once more.

Bringing the new hope is the flick's lead actress , who insisted that the supposedly shelved project actually does not meet its end at all. ComingSoon.net has learned so during an interview with the beauty about her upcoming horror pic "."

News
>
Celebrity Gossip
October 17, 2007 07:58:23 GMT
On Monday night, turned herself in to a police station in Los Angeles. The troubled singer is now booked on two misdemeanor charges for hit-and-run accident that occurred in Van Nuys, California back in August and driving without valid license.

Britney who wore black mini skirt and leather jacket was seen entering the building at approximately 09:25 P.M. She spent around 30 minutes inside where she was fingerprinted and photographed before released without bail.