News
>
Music News
March 27, 2008 07:56:41 GMT

The ever-energetic gave more than the Malaysian audience have bargained for. Two of the girls flashed out their private parts for all the audience to see when they performed in the Asian country's capital, Kuala Lumpur during their world tour in 2006.

Carmit Bachar who wore a white tank top and green 'barely there' vest accidentally popped out her left nipple while hot pants-wearing Ashley Roberts squatted as part of the dance routine only to 'open up' what was between her legs. Photos of the mishaps can be seen on . Carmit is no longer part of the group starting this year when she announced her departure to pursue solo career.

News
>
Movie News
March 27, 2008 07:55:35 GMT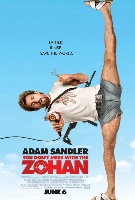 Apparently, another trailer of 's upcoming comedy "" has leaked out on the interwebs. JoBlo.com has posted the more than two minutes video footage on their site. On the article accompanying the trailer, JoBlo explained that the new trailer might be the almost-finish version of the supposed new trailer.

The trailer begins with a shot over an Israeli city and quickly changes to a glimpse showing Sandler's character preparing his gun before going on with a shot of a military camp. The new version of the film's trailer shows a completely different take of the film. Unlike the which explained how Zohan gets into New York City, it focuses more on the incredible hair-styling techniques possessed by Zohan.

News
>
Celebrity Gossip
March 27, 2008 07:29:38 GMT
From singer to chef. It appears that wants to reinvent himself as a celebrity chef as he reportedly has been keeping himself busy learning to cook, taking private lessons.

However, friends are apparently concerned that the former star is only interested in cooking junk food, like chips and burgers, The Sun reported. Greater than that, he's planning to host his own cookery show.

News
>
Music News
March 27, 2008 07:24:20 GMT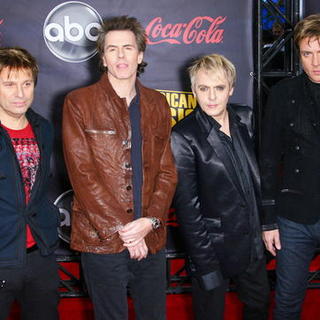 did not leave a good first impression on their reunion tour on Wednesday, March 26. The rock band who reformed in 2007 to release the album "", got off an awkward start in New Zealand when a string of mishaps occurred on stage.

Reports said that vocalist Simon Le Bon forgot the lyrics of "Hungry Like the Wolf" which is one of their biggest hits. The vocalist however, managed to pull it through and according to Herald, the audience did not seem to mind.

News
>
Movie News
March 27, 2008 07:21:05 GMT

Following the footsteps of in nailing a part in "", three more theps have joined the cast of the upcoming horror thriller project. According to Hollywood Reporter, , Lorna Raver and David Paymer have all been tapped to star in the supernatural tale's flick.

The "Cloverfield" actress Lucas has been signed to play the roommate and best friend of the lead character, while Raver, the depicter of Rebecca Kaplan in television series "The Young and the Restless", has been set to portray Mrs. Ganush, the old-school Eastern European woman who set the curse. Further, the co-star of and in "" Paymer will be playing Mr. Jacks, the lead character's boss.

News
>
Celebrity Gossip
March 27, 2008 07:10:20 GMT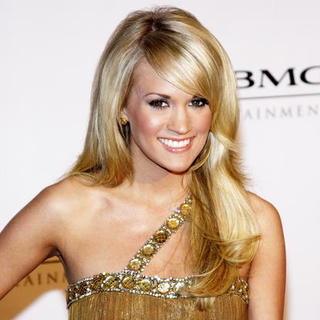 and broke up, US Weekly has claimed. The celebrity couple issued no comment on the break up report and representatives for both of them also declined to comment.

US Weekly reported that Carrie and Chace, who did not go public with their romance until October 2007, have called it quits. Report on that matter arose amidst heavy media speculation that Chace is having a "very friendly" relationship with former member JC Chasez.

News
>
Movie News
March 27, 2008 06:39:20 GMT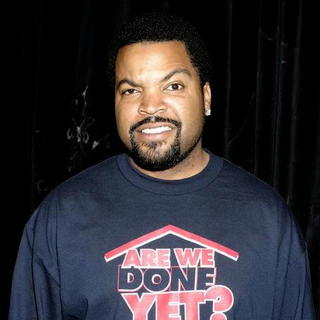 Hip-hop artist/actor reportedly will bring his first written script following his "Friday" series to the big screen. According to Variety, the 38-year-old entertainer has been set to star as well as co-produce "" for Dimension Films.

In the film, the star of the "Barbershop" series will be portraying an ill-equipped music promoter who gets once in a lifetime chance to book an A-list hip-hop artist into a midsized California venue. Aside from showing off her acting skills, Cube will also produce the film alongside his Cube Vision partner Matt Alvarez.

News
>
Music News
March 27, 2008 06:25:51 GMT

Maybe Dr. Pepper is the one who can convince to finally release the long overdue album, "". The drink company is offering "everyone in America" except for former members and Buckethead, a free can of the soda should the album does hit the shelves within 2008. Axl has responded to this challenge.

Through a Jaxie Alt, director of marketing for Dr Pepper said that the company is "encouraging (ok, begging) Axl Rose to finally release his 17-year-in-the-making belabored masterpiece, Chinese Democracy, in 2008... Dr Pepper supports Axl, and fully understands that sometimes you have to make it through the jungle before you get it right." Pepper also reasoned that they understood the meaning of striving for perfection, taking an example of their own drink which takes "a little patience" to brew the "perfect" mix.

News
>
Celebrity Gossip
March 27, 2008 06:10:39 GMT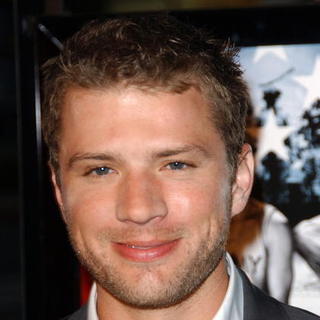 "It's bizarre" that decided to avoid seeing the photos of his former wife and her new lover . The movie hunk and father of two told , focusing on his children with Witherspoon does help him to move on from his marriage breakdown.

"There's plenty of times when I say, 'What a strange situation I've found myself in,'" Phillippe opened up to USA Today about seeing Witherspoon and Gyllenhaal. "But at a certain point you know it's going to happen, so you are prepared in some fashion."

News
>
Celebrity Gossip
March 27, 2008 05:09:47 GMT

The next couple in the celebrity divorce lane are and her estranged husband Russell Simmons. The designer and reality TV star has on Tuesday, March 25 filed for divorce from the record producer, citing irreconcilable differences as the reason for the split.

The filing of the divorce petition occurred two years after she and Russell publicly called it quits. Date of the pair's separation, as stated in the , was March 2006.

News
>
Movie News
March 27, 2008 04:48:54 GMT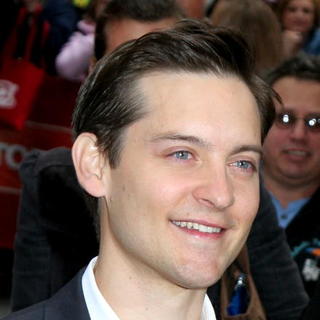 The actor who portrayed Peter Parker as well as Spider-Man in the "Spider-Man" series has been reported to be tackling another comic book adaptation project, but this time he will take a role behind the camera. According to Variety, the 32-year-old actor has been attached as a producer to "".

Allegedly, the star of "The Cider House Rules" will co-produce the sci-fi adventure film through his Maguire Entertainment shingle. Hollywood Reporter further claimed that in producing the movie, Maguire will team up with Neal Moritz of Original Films production house. The movie news site also reported that scribblers for the adaptation have yet being listed.

News
>
Music News
March 27, 2008 04:36:45 GMT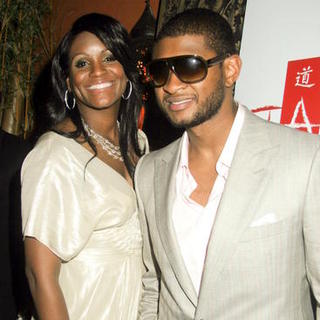 's "Love in This Club" music video may be highly-anticipated but there have been a lot of nasty stories behind it. A feud allegedly has occurred on the set, involving the singer's wife slash manager, Tameka Foster, choreographer Jamaica and the on-set love interest, . Usher's manager, Benny Medina, however, was quick to response on this, saying that the shooting on the contrary went rather smoothly.

Sources were telling New York Post's Gossip Column PageSix that Tameka had messed up with how Keri should look in the video that eventually made her looking like an extra rather the love interest. "It was supposed to be a sexy video shoot, and Tameka was there the entire time guarding like a watchdog. It was ridiculous" the source said.

News
>
Celebrity Gossip
March 27, 2008 04:29:22 GMT

Divorce is on the card for as his second wife Marsha Garces has filed for divorce from him, citing irreconcilable differences. were filed in San Francisco Superior Court last Friday, March 21, after almost 19 years of marriage.

Robin and Marsha first met when she worked as a nanny for him and his previous wife, Valerie Velardi, taking care of their son, Zachary. Marsha then went on to work as Robin's personal assistant before marrying the star in April 1989.

News
>
Movie News
March 27, 2008 04:19:38 GMT

Following the release of "" trailers earlier, it has been reported that there are two new spots from the superhero flick being run on the television. Both of the TV spots, which took less than a minute each to be previewed, have come out online, but one of them is still in its bootleg version.

The first spot gives out a better look to the heroic character played by . This compilation of clips begins with the shot of Tony Stark trying on Iron Man's suit. The video footage also let out the power possessed by Iron Man and what he is capable of doing. Meanwhile, the second spot gives out more glimpses into the film as it picks up the making of the Iron Man's suit itself.

News
>
Music News
March 27, 2008 04:01:52 GMT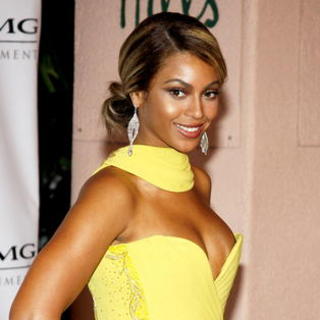 It has been known that is working on her third studio album that has been to have dancey vibe. A new song called "Beautiful Nightmare" has surfaced on-line, allegedly taken from the new album which is yet untitled.

True to the promise, "Beautiful Nightmare" is song that has the disco beat. This piece, however, is also speculated to be a material that did not make the cut on her 2006 album "".