News
>
Celebrity Gossip
May 08, 2007 04:51:14 GMT
is about to make a guest appearance on the ABC television show, "Dancing with the Stars," on Monday May 7th.

Instead of dancing, the boxing legend will watch his daughter Laila Ali performs a high-energy samba with partner Maxsim Chmerkovskiy.

News
>
Music News
May 08, 2007 04:50:26 GMT
Entailing behind musical maestro Andrew Llyod Webber's path of success is singer . Completing "" and still few months away from world tour, Amos fills in the gap with writing a musical for West End and Broadway project.

"I think I am writing a musical! I'm gushing but I'm under lock and key. I'm trying to be Lloyd Webber and Rice. I'm trying to be both. I'm busy. This is such a big project - a double record, 23 songs and the extras," she revealed in an interview. She refuses to spill any further details regarding this project.

News
>
Celebrity Gossip
May 08, 2007 04:16:13 GMT
The wedding speculation comes to fruition. and her British actor boyfriend John Light walked down the aisle, it has been confirmed.

The Canadian actress married to Light "in a small ceremony in Malibu on Saturday May 5th," Campbell's representative tells People.

News
>
Music News
May 08, 2007 04:13:15 GMT
that gain the partnership of to headline 2007 Projekt Revolution Tour is set to launch the tour on July 25 in a city waiting to be announced later this month. The tour will crisscross North America, visit Phoenix, Dallas, Atlanta, Tampa, Camden and many more before winding down on September 3 in Englewood, Colo.

Supporting acts expected in the main stage are , , and Julien-K. Meanwhile, the smaller Revolution Stage will be occupied by Mindless Self Indulgence, , The Bled, Styles of Beyond and . Linkin Park as the headliner is conducting this tour to promote new album "" which is due May 15.

News
>
Movie News
May 08, 2007 04:06:40 GMT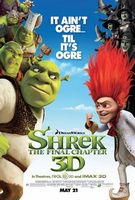 Ready to take big project into his hands, Mike Mitchell is engaged in talks to helm "Shrek 4" which DreamWorks Animation is keen to develop in its follow-up to "" that will open in theaters on May 18 this year.

The fourth installment of the mega-hit toon franchise, the flick will still chronicle the continuing adventures of the titular character, a peace-loving ogre, and his friends. Script initially was penned by Tim Sullivan before getting a rewrite by Josh Klausner, known as a second-unit director for a number of the Farrelly brothers flicks.

News
>
Celebrity Gossip
May 08, 2007 03:47:27 GMT
When it comes to her kids, always wants what best for them. The actress thus decided to move the whole family to London.

Gwyneth and husband reportedly have sold their townhouse in New York's trendy TriBeCa area because they want to stay in London permanently and purchased a home in London so that they have more space and plan their children Apple and Moses' education.

News
>
Music News
May 08, 2007 03:31:58 GMT
and 's joint tour has revealed the specific dates. As , the jaunt will kick off July 25 in West Palm Beach, Fla and visit other 25 cities. As a wrap up venue, they have chosen San Antonio which is scheduled for Sept 1.

Metalcore band Bleeding Through will come as the supporting act with another band waiting to be announced. On recent interview with MTV Manson said of the combination, "Satan is alive and well and living on the planet Earth, and now you know exactly where to find him - this tour. Our differences complement each other, and the uniting element in all of it is the darkness that both bands represent."

News
>
Movie News
May 08, 2007 03:26:18 GMT
Finally making one significant progress on its long-gestating project of "", Walt Disney Pictures has found someone appropriate to work on the script in scribe David Benioff, who previously penned Warner Bros. Pictures' 2004 Greek epic "" for Wolfgang Petersen to direct.

Being so, the man thus will do a ground-up reworking of the story of an over-the-hill hitman forced to do battle with a younger clone of himself. Famed producer Jerry Bruckheimer is set to produce with Mike Stenson, Chad Oman, and Don Murphy executive producing and Jason Reed serving as creative executive for the studio.

News
>
Celebrity Gossip
May 08, 2007 03:23:02 GMT
Notwithstanding with the marriage break-up rumors, keeps being productive. The pop sensation is having her label Maverick teams up with Madison Road Entertainment to launch a new internet-based talent competition called "Big Shot."

The show, which will run for 13 weeks and host 91 webisodes, will be launched September 10th later this year. The project is aimed to encourage wannabe actors, magicians, singers and entertainers to post a 30-second video showcasing their particular talent to the Big Shot website, which will then be voted on by other visitors as their favorites.

News
>
Music News
May 08, 2007 03:02:26 GMT
Two tentative dates after, now sets the date of "" for July 3. The release date has to be pushed back so that it will receive a better coordination since the group is currently weighing on their new MTV reality show "Adventures in Hollyhood".

"Last 2 Walk" which will be distributed by Columbia Records is the group's eight studio album. It was initially scheduled for April and May 22 but continuously delayed despite the release of first single "Doe Boy Fresh" that has been on iTunes since January 2 and has fallen off the Billboard chart.

News
>
Celebrity Gossip
May 08, 2007 02:50:02 GMT
Drama follows where she goes. creates media headlines when she was spotted having a dinner date with hotel mogul and actress 's ex, Andre Balazs.

Talk is heating up that they are dating soon after the duo was spotted having a very cozy diner at Waverly Inn last week and they were also spotted together at former model Kelly Killoren Bensimon's birthday party at Pop Burger.

News
>
Celebrity Gossip
May 08, 2007 02:31:19 GMT
We have nothing to say except congratulation to movie actress who recently married screenwriter boyfriend Simon Monjack.

The lovebirds reportedly were seen partying at the Playboy event at the Kentucky Derby on Saturday May 5th and were spotted wearing wedding rings.

News
>
Celebrity Gossip
May 08, 2007 02:13:43 GMT
It's good news again. is expanding his clan as his wife Christine Baumgartner gave birth to a baby boy Sunday May 6th.

The infant, named Cayden Wyatt Costner, was born at 10:30 p.m. at a Los Angeles area hospital, weighed 7 pounds, 14 ounces.

News
>
Celebrity Gossip
May 08, 2007 01:57:54 GMT
and his model girlfriend Miranda Rijnsburger have on Saturday May 5th welcomed the arrival of a new addition to their family.

Miranda gave birth to a baby boy, Guillermo, shortly after 6 p.m. at Mount Sinai Hospital in Miami Beach. The baby boy weighed 8 lbs. 7 oz.

News
>
Movie News
May 07, 2007 09:43:00 GMT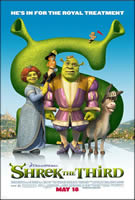 The morning on Sunday, May 6 became blindingly bright as a number of Hollywood celebrities cheerfully walked down the green carpet to attend the world premiere of "", the latest installment of the kind-hearted ogre tale slated for a theatrical release on May 18.

Original voice cast members delightfully gathered with the new ones to attend the event with cameras whirring and reporters posing questions endlessly, but it was former hot couple and who gained most attention there since the screening marked the first major media event at which they've been photographed together since the breakup.