News
>
Music News
January 25, 2008 02:59:50 GMT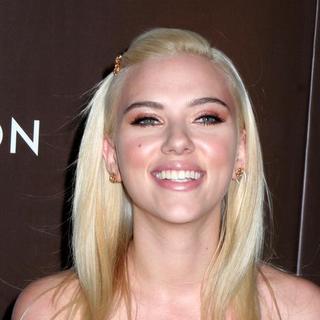 will release her debut album this year. While it's no longer a secret that she holds a passion in the music field, the acclaimed actress chooses to have a cover album for her first instead of an album full of new materials.

Johansson who will portray the titular character on '', has compiled her rendition of song. The production is taken by Dave Sitek from and collaborations come from guitarist, Nick Zinner, and Celebration's Sean Antanaitis.

News
>
Movie News
January 25, 2008 02:56:14 GMT

Missing their leading actor due to his sudden death last Tuesday, January 22, it was reported that the helmer of "" Terry Gilliman chose Ledger's friend to replace him. According to reports, the eccentric Captain Jack Sparrow in "Pirates of the Caribbean" series was hand picked by the director for the role.

A studio source told The Sun, "Johnny's not working at the moment so everyone is praying he will do it." Still, it was mentioned that though the role would be given to the actor, Ledger's take on the film won't be re-shot. The insider explained, "There is a point in the film when Heath falls through a magic mirror. He could change into another character after that and that is where Johnny would come in. It's a weird, fantasy, time-travel movie so Heath's character could easily change appearance. It would be a poignant moment."

News
>
Celebrity Gossip
January 25, 2008 02:44:10 GMT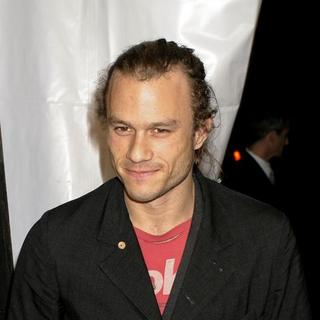 The funeral arrangements set for the late actor have been completed. Relatives are all expected to arrive in New York for his funeral by Friday, January 25.

Confirmed the funeral arrangements for Heath, Dominic Carella who's the Funeral Director of the Frank E. Campbell Funeral Home which has been set to handle the service told People Thursday, January 24 that "arrangements have been made but nothing is going to happen today" adding that "he expects Ledger's father Kim to arrive at the funeral home tomorrow."

News
>
Music News
January 25, 2008 02:24:54 GMT

New buddies, and are finding each other more interesting. After the soccer star appeared on Snoop's reality show, 'Father Hood', and tied a deal to launch a slipper business with him, he has now agreed to rap on Snoop's new album.

An unnamed source had told The People magazine that Snoop offered Beckham to contribute a verse, which was then taken seriously. "Snoop thought it'd be a laugh and David is going to give it a real go," the source said. "They are huge names so the song's bound to be a hit-even if it's no good."

News
>
Celebrity Gossip
January 25, 2008 02:19:17 GMT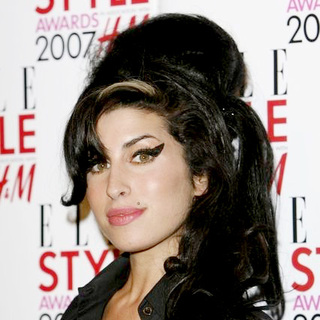 checks into rehab, finally.

The British troubled pop singer has checked into an undisclosed drug-rehabilitation facility Thursday, January 24, her record company Universal Music Group has confirmed.

News
>
Movie News
January 25, 2008 02:12:57 GMT

The movie starring that is long referred as "Bond 22" has finally found the suitable title "" as the producers revealed on the set at Pinewood Studios. According to producer Michael G. Wilson, the title has been chosen only a few days ago. It was taken from a story in the collection "For Your Eyes Only" written by Ian Fleming, the Bond creator.

At a press conference, Wilson explained, "It's from a Fleming short story from the compendium For Your Eyes Only. It's uncharacteristic of most of Fleming's work. It's a character study that doesn't involve plots or anything with spies." Further, he added "We thought it was an intriguing title that references what's happening to Bond and what's happening to him in this film."

News
>
Music News
January 25, 2008 02:02:48 GMT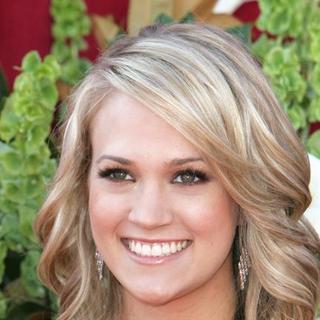 The second single from 's second album, '' has been determined and received a good chart performance even before its release in December 2007. The single which has peaked at #12 on Billboard Country chart is 'All American Girl' which music video gives the emphasize on the title.

The clip was premiered on Wednesday, January 23 and once again portrays the work of Underwood's frequent collaborator, director Roman White. The pair had won several awards last year for Underwood's 'Before He Cheats' music video.

News
>
Celebrity Gossip
January 25, 2008 01:50:20 GMT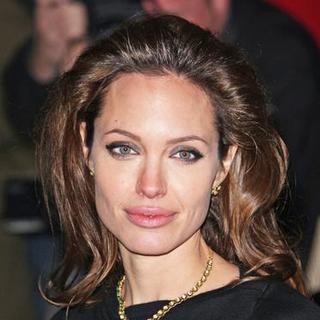 What is it about that's so hot? She's reported to be pregnant, even hotter than that she's said to be pregnant with twins.

Talks are heating up that the actress who has already had one biological daughter with her longtime partner is pregnant with another child. And X17 adds fuel to the rumors by reporting that "she's not only pregnant, she's expecting twins!"

News
>
Movie News
January 24, 2008 09:52:15 GMT
"" allegedly will be the first of 'Hulk' film series. In an interview with Total Film magazine, the star of the action fantasy film revealed that the movie is just the beginning saying, "To me the whole thing was to envision it in multiple parts. We left a lot out on purpose. It's definitely intended as chapter one."

On the occasion, the "Red Dragon" actor also confirmed the fact that his version of 'Hulk' is not the sequel or prequel of the Ang Lee's 2003 version "". He said, "First off it's utterly unrelated to that film," he said. "This is in no way a response to it or picking up from it." Further, he continued explaining, "I think like Chris Nolan and those guys did with Batman, we just said: 'We're going to start completely with our own version of this myth or saga.'"

News
>
Celebrity Gossip
January 24, 2008 09:35:37 GMT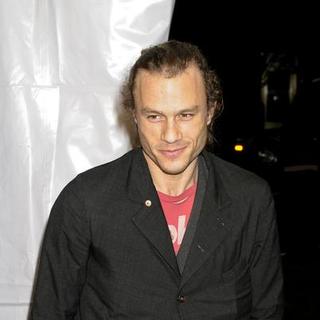 Following an inconclusive first autopsy which was completed by Wednesday morning, January 23, the body of actor has been removed from the morgue at the Medical Commissioner's office to the Frank E. Campbell Funeral Home on the Upper East Side of Manhattan.

In Touch Weekly who brought the details on the late actor's dead body quoted Grace Burgess, a spokesperson for the medical commissioner, as saying "The body was picked up this afternoon by the Frank E. Campbell Funeral Home."

News
>
Celebrity Gossip
January 24, 2008 09:25:26 GMT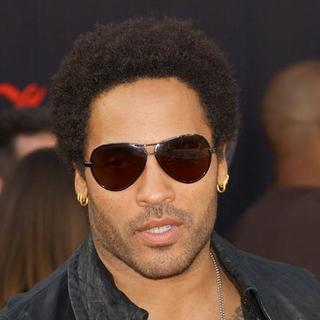 Is renowned for his womanizing ways, it appears that has ditched his old dirty habit as he's openly revealed to Maxim Magazine that he hasn't had sex for three years and vows to stay celibate until he finds the perfect woman.

"It's just a promise I made until I get married. Where I'm at in life, the women have got to come with something else, not just the body, but the mind and spirit. It usually trips them out, but that's the way it's going to be. I'm looking at the big picture," so the 43-years-old singer told Maxim.

News
>
Movie News
January 24, 2008 09:15:16 GMT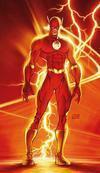 On "" press conference held on Thursday, January 24, producer Charles Roven opens up about his upcoming superhero project "". According to LatinoReview.com, though Roven keeps much of the information regarding the action drama film a secret, he revealed the tone of the movie.

When asked whether the film would be made a sort of light comedy, Roven revealed that the movie would be an action one. He stated, "It's gonna be straight ahead and do a lot of honor to the source material. We're not going in a comedy direction. It's gonna be straight ahead action movie with a lot of character but it's not gonna necessarily be like or anything, it's going to be its own thing. At least, that's what we're gonna try to do."

News
>
Celebrity Gossip
January 24, 2008 09:00:16 GMT
Is a top supermodel, fashion designer, actress, TV presenter, TV producer, and singer, is adding one more profession into her career resume as she's just signed on to promote a calcium fortified water, called Bella Fontanis.

Made public her alliance with the brand, Klum took the stage in Munich, Germany on Wednesday, January 23, posing with cardboard cutouts and sipping out of a glass for photographers on hand.

News
>
Music News
January 24, 2008 08:57:29 GMT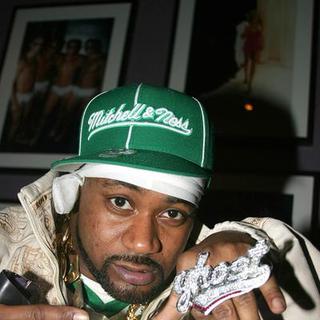 Disappointed with the sales number of his latest record, has threatened to quit the music industry. His seventh solo album '', opened at #41 on Billboard Hot 200, selling only 36,000 copies in the first week and he blames it on illegal download.

The rapper who is also a member of owns more than 100,000 affiliates in his MySpace page but his disc sale never goes beyond that. He posted a video on YouTube to show how pissed he is when the math doesn't add up and concluded that people would rather download the album for free instead of spending cash on it.

News
>
Movie News
January 24, 2008 08:39:15 GMT
Following the world premiere of Miramax Films' "" on Sunday, January 20 at Sundance Film Festival, three clips of the drama romantic comedy have been put online by the studio. The less-than-a-minute clips let out scenes from Noam Murro directed-film and features the stars of the movie, including , , and .

In the first clip, it can be seen that Professor Lawrence Wetherhold portrayed by Quaid brings his former student Janet played by Parker to meet his family and to have a Christmas dinner with them. Apparently, isn't happy with Janet's coming, Wetherhold's daughter, Vanessa, prepares Janet's dish using her hand. The second clip previews the scene where Wetherhold realizes that his never-do-well brother is crashing on his house reasoning that Vanessa needs a driver. Further, the third clip displays Wetherhold and Janet in a hospital room where he admits that he hasn't been dating for a while.