News
>
Music News
May 02, 2007 06:46:25 GMT
Thirteen years absence from UK stage is enough to make a highly anticipated artist in the continent. The singer will answer the demand when she embarks on European tour beginning June 21.

Making Vienna, Austria the first stop, this leg of tour will also visit Ireland, France, and UK. "What a joy it will be to perform in so many wonderful countries for the first time," said Streisand. "I can't wait to experience these different audiences and different cultures."

News
>
Music News
May 02, 2007 06:22:13 GMT
In the third cycle, U.S. version of U.K's Download Festival will present as one of the headliners. Taking place at Tweeter Center, Boston starting from August 18, the festival will also feature , and Wolf Parade as the sidekicks band.

The Live Nation-owned festival will take more than the usual three-day course. There will be venues at Gorge Amphitheatre in George, Wash. on August 25, at the Alpine Valley Music Theatre in East Troy, Wis. on Sept. 1 and also at the Shoreline Amphitheatre in Mountain View, Calif. on Oct. 6. More dates are following to be announced this month. Tickets to these shows will go on sale beginning June.

News
>
Music News
May 02, 2007 05:14:52 GMT
As , was rumored to make unpublicized comeback gigs in House of Blues clubs this week. In anticipation to this, fans have bought the tickets despite the uncertainty of who M+M's really is.

Three-gigs tickets to M+M's band shows that start tonight in San Diego have been snapped despite the report that she pulled the one in Los Angeles last Wednesday. Her other two rumored gigs will be May 3's night in Anaheim and the next day in West Hollywood.

News
>
Celebrity Gossip
May 02, 2007 05:13:57 GMT
He is a comedian whose job is entertaining people. And it seems does it very well that the John F. Kennedy Center for the Performing Arts will award him its Mark Twain Humor Prize.

Crystal is slated to receive the honor October 11th later this year at a tribute performance that will be televised by PBS. He is the 10th recipient of the award.

News
>
Celebrity Gossip
May 02, 2007 04:46:28 GMT
Speaking on a tell-all, isn't the only one that is about to have one. Melanie Brown also is considering a tell-all on US TV about her relationship with ex-love .

Talk is heating up that the former Spice Girl is on the verge of signing a deal with a major US network to lift the lid on her romance with the actor, including their sex life.

News
>
Movie News
May 02, 2007 04:39:31 GMT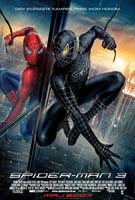 Spidey fever has truly attacked Asian continent with the arrival of "" on Tuesday, May 1, 2007 as the superhero saga reportedly sets records in every one of the eight Asian countries it debuted that day.

Largest tally was drawn from Japan where the flick successfully manages to reach opening-day sales of ¥415 million ($3.47 million), the biggest for a Tuesday in the territory. Pic previously encountered its worldwide premiere in the country's most populous city of Tokyo, on April 16.

News
>
Celebrity Gossip
May 02, 2007 04:12:09 GMT
and Victoria's Secret are parting ways, it has been confirmed.

The supermodel has quit to be the face of the lingerie brand because they reportedly would not increase her $5 million-a-year salary.

News
>
Celebrity Gossip
May 02, 2007 03:46:14 GMT
is off the market. The Mexican pop star tied the knot with Spanish businessman boyfriend Nicolas Vallejo on Monday April 30th.

The couple's wedding took place at Xcaret, an ecotourism park on Mexico's Caribbean coast. There were at least 150 security guards placed on the location, making sure the ceremony won't get spoiled by journalists.

News
>
Movie News
May 02, 2007 03:44:11 GMT
Becoming the first major name to join the project, has given her agreement to take starring part in Walt Disney Pictures' comedy "South of the Border", Variety has revealed.

A live-action movie in which the animals will talk, the flick centers on a pampered Chihuahua named Chloe who gets lost during a vacation in Mexico and has to rely on her friends in order to get back home. Perabo will be billed as the bratty owner of the dog.

News
>
Music News
May 02, 2007 03:36:23 GMT
In the midst of horror and grief upon Virginia Tech incident last month, singer showed his concern through a song titled "Rise Up". The hope-lifting tune is available for download starting from May 15 and all of the profit will be earmarked to Hokie Spirit Memorial Fund.

The singer came out with the song after watching the coverage of the shooting on TV. Written within the lyrics was the verse "We'll fight this together, we'll be strong together, stand together, pray together. Rise up, when you feel you can't go on, rise up, and all of your hope is gone, rise up, when you're weak and you can't be strong, rise up." The clip can be seen .

News
>
Music News
May 02, 2007 03:05:55 GMT
is back in the studio to begin the process of sophomore set. In the weight of three Grammy nominations that entailed the first album "", the rapper hopes that "" would work out well.

Tentatively aimed for October 31 release, "The Cool" is pretty much still raw. Lupe explained, "Nothing has developed yet. But once the stew gets swirling and people start talking, you never know. I hope it does work out."

News
>
Movie News
May 01, 2007 09:59:49 GMT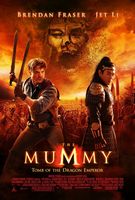 After months of speculations, finally the curtain is being lifted on who to play the lead character of Alex O'Connell in "The Mummy 3."

Variety has come up with news reporting that Universal Pictures and director Rob Cohen have chosen 26-year-old Luke Ford to assume the role, who is depicted as the son of Rick O'Connell, hero from previous "Mummy" installments played by . Here the character is said to follow his father to China and the Himalayas where they run into a new shape-shifting mummy, a former Chinese emperor cursed by a female wizard.

News
>
Music News
May 01, 2007 09:30:57 GMT
Scottish indie rock band sees the perfect character to guest star in their new video, "Closer". The main reason to it is because no other actor is as uptight as him.

"We just thought, 'Who do we know that is uptight and wound-up?'," said bassist Douglas Payne. "So Fran emailed Ben and sure enough he had the day off and it was great, we all went off to LA and started shooting." Ben will be playing as a wound up store manager who got trouble in a supermarket.

News
>
Movie News
May 01, 2007 09:30:34 GMT
Looks like casting process for "The Night Watchman
1
" has gone to a quick pace indeed. Just couple of days ago picking up , the cop drama now has already had submitted into the cast lineup.
Though so, there is still no word yet on which role the "House M.D." star is set to play while Evans has confirmed that he will appear as a cop named Diskant. Other cast members, and , have already been billed to portray a Los Angeles police officer framed for murdering fellow cop and his former mentor also prosecutor, respectively.
News
>
Music News
May 01, 2007 09:06:48 GMT
's cover of John Lennon's "Working Class Hero" is made available for digital download starting from May 1. The charity song, which is part of Amnesty International for Darfur, contains partly Lennon's original voice.

The single is the third release from compilation titled "Instant Karma: The Campaign To Save Darfur" after 's cover of "#9 Dream" in March and 's version of "I'm Losing You" in April. Other tracks waiting to be released are the covers from , , , , and .