News
>
Celebrity Gossip
March 22, 2007 06:02:08 GMT
Now that she's getting close to another guy, Stavros Niarchos is just "too insecure and immature." That's the reason why reportedly dumps the Greek shipping heir after dating him on and off for more than a year.

"Paris dumped Stavros. She's been getting tired of him for a while. She feels he's just too insecure and immature," Paris' friends are telling Life & Style magazine. It is said that the pair broke up for good at the weekend.

News
>
Music News
March 22, 2007 05:07:35 GMT
Just when new albums started entering the chart last week, they are replaced by a fresh batch of new ones this week. Also, the number 100,000 has been broken this week after four consecutive weeks selling under that. The breaker is brand new album "" by that sells 149,000 copies. This is the R&B artist's second #1 album since "" in 2002. In Hot R&B/Hip-Hop chart meanwhile Musiq also score a place in the Top 5 through single "B.U.D.D.Y.".

Another fresh-from-the-oven, 's "" reigns the second runner of the chart thanks to a sale of 144,000. Rapper entails behind at #3 with his self-titled album that sells 112,000 units. At no. 4 self titled album from old topper goes through a decrease sale from 82,000 to 80,000.

News
>
Celebrity Gossip
March 22, 2007 04:59:55 GMT
She's back home to US with her son as soon as the adoption process is all completed. brings her newly adopted son Pax Thien to leave Vietnam Wednesday March 21st, en route to the boy's new home in the United States.

The mother and son left the country in a U.S.-bound private jet from Noi Bai airport. On the 3-year-old boy, it is widely believed that Jolie is planning to present him to the world just the way she did with Shiloh, which is via a photo spread in People magazine.

News
>
Celebrity Gossip
March 22, 2007 04:08:09 GMT
Another health problem for . The socialite collapsed, yet again, while shooting episodes for the 5th season of "The Simple Life" last week, after suffering from "dehydration" on March 2nd. And now after lots of health related issues lately, the diagnosis is made public that Nicole is suffering from hypoglycemia.

"In her ongoing effort to focus on her well-being, Nicole has recently been diagnosed with hypoglycemia," her spokesperson confirmed. Okay then what is hypoglycemia? According to the Hypoglycemia Support Foundation's Website, "Hypoglycemia, also called low blood sugar, occurs when your blood glucose (blood sugar) level drops too low to provide enough energy for your body's activities."

News
>
Music News
March 22, 2007 03:41:59 GMT
Fans of Sir can now enjoy a stomach full of his songs. Over 400 tracks will be made available for digital downloads in a service provided by Apple iTunes. The digital catalogue from Apple will be effective from March 26 until April 30 and then it will go to other download services. It is also reported that some of the tracks will be made cell phone ringtones.

The tracks included in the catalogue are taken ranging from the very beginning of his career including those which almost went unnoticed such as "" (1969) and the 1970's self titled album until the 1975's chart busters "" and "". Melodies like "Don't Go Breakin' My Heart" featuring Kiki Dee and Lady Di's tribute "Candle in the Wind" will also be accessible in the download system.

News
>
Movie News
March 22, 2007 03:29:21 GMT
Slated to be a good onscreen companion to , has signed on to take starring role in Universal Pictures' drama comedy "Kids in America (2007)", MTV has reported.

The latest acting talent to join in the cast lineup, the beauty has already begun shooting her scenes in Phoenix, Arizona last week, playing a dark-haired, fishnet-stocking-clad goth girl whose affection for and New Order clashes with A Flock of Seagulls mentality surrounding her. Also starring are , , Seth Gabel, and , among others.

News
>
Movie News
March 22, 2007 02:45:09 GMT
Roles seem to keep coming for following the recent success of his film debut "."

MTV has revealed that the R&B/Pop sensation is set to topline a basketball drama feature titled "", which is likely to be his next big screen project after family-friendly holiday flick "."

News
>
Celebrity Gossip
March 22, 2007 02:13:46 GMT
Freedom approaches as she has completed her rehab treatment. The troubled bald pop singer was released on Tuesday March 20th by the Promises Malibu Treatment Center "after successfully completing their program," her manager Larry Rudolph said in a statement released by Jive Records.

"We ask that the media respects her privacy as well as those of her family and friends at this time," the statement said. Spears checked into the Promises Malibu Treatment Center Feb 21st after shaving her head bald following weeks of erratic public behavior that coincided with an escalating divorce battle.

News
>
Music News
March 21, 2007 10:02:09 GMT
March 19, 2007 could be a historical day in Oak Lawn, Illinois High School. Grammy Award winning singer appeared at the school for a surprise performance. To top it off, the Oscar winning actress also appeared in the event to introduce Kanye.

These stars popped up in the high school because there has been a rally in the school that has plans for a new gym. The alumnae of the school, basketball star Dwayne Wade funds the remodeling and also give a $5,000 scholarship through Wade's World Foundation and T-Mobile Sidekick.

News
>
Music News
March 21, 2007 09:36:16 GMT
On December 4, 2006 's "" was released and immediately entered the UK Album chart at #65. Though it sold 13,000 copies in its first week, the single "All I Need to Know" on the other hand received a mild reception. Based on that Bunton decides to leave her music career.

There has been no live statement from the artist yet regarding this issue. However, a source told The People, "(Emma) is looking on the bright side and happy to concentrate on motherhood." Furthermore, it is reported that it is a joint decision between the singer and her label, the Universal.

News
>
Music News
March 21, 2007 08:53:18 GMT
In support of VH1's Save The Music Foundation is . The singer will hold a concert on September 20 at Lincoln Center, New York to celebrate the foundation's 10th anniversary.

In that case Mayer will help the foundation to raise money as well as awareness on the importance of music education. Most of the money will go to schools that need the support in providing musical instruments. So far, the foundation has been able to aid 1,400 public schools in 80 communities with more $34 million fund.

News
>
Movie News
March 21, 2007 08:51:57 GMT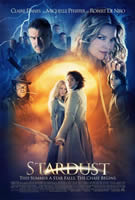 Come now to the magical world of "", folks, as Paramount Pictures has delightfully pushed the "on" button on the for the film in the anticipation of its theatrical release on August 10 this year.

There the visitors are provided with the information about the film, including the synopsis, filmmakers, and cast while can download the wallpapers as well as view a number of images from the movie.

News
>
Movie News
March 21, 2007 08:14:42 GMT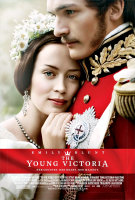 Stepping into the similar shoes of fellow actress when she assumed a royal role in "", has been appointed to portray the titular character in "", a period biopic of the 19th century monarch produced by Initial Entertainment Group's Graham King and Oscar-winning filmmaker Martin Scorsese.

King was quoted to laud "" star as the one who is "perfect to play this feisty, passionate young woman who went on to have nine children with the love of her life, Prince Albert." Meanwhile, the film itself will center on the turbulent early years of Queen Victoria's reign and her marriage to the prince, who turns out to be her first cousin.

News
>
Music News
March 21, 2007 08:10:42 GMT
Following the rumor that has parted ways with its label BNA Music, it is now announced that the lead singer Richie McDonald will leave the band.

There have been no reports on why he leaves the band but it is known that he will pursuit a solo career. The remaining members meanwhile are seeking the replacement of Richie in preparation for a new record deal. Apparently, they have not found a new label since their departure from BA Music in early 2007.

News
>
Movie News
March 21, 2007 07:33:31 GMT
Walking his feet to Hollywood, Mexican filmmaker Alejandro Lozano is on duty to helm a drag-racing movie entitled "" which will be developed under Universal Pictures banner.

Set in the world of underground clubs and illegal car racing, the project also gets Lozano assigned to join forces with Tony Dalton in making a rewrite to the script, originally penned by writing duo Charley and Vlas Parlapanides. It is said that the flick will be a starring vehicle for rapper Curtis Jackson, popularly known as .