News
>
Celebrity Gossip
May 17, 2007 10:10:25 GMT
's private diary has been made public - revealing her most private thoughts on sex, men, motherhood and her mother. Excerpts from the late Playboy Playmate's journal have been released detailing Anna Nicole's personal thoughts on her life from 1991 to 1992.

The star, who died of an accidental drug overdose aged 39 in February, had written - 'Don't Read!! Personall' - on the cover.

News
>
Music News
May 17, 2007 10:06:26 GMT
's first seven London concerts have sold out in minutes. Fans of the diminutive singer snapped up all the tickets for the star's opening shows at The 02 arena in just 20 minutes. Another eight shows at the same venue have now been announced as part of Prince's 21-date London extravaganza.

AEG Live promoter Rob Hallet said: "Prince is one of the greatest live acts of all time so we anticipated a big reaction and we weren't disappointed."

News
>
Music News
May 17, 2007 10:00:25 GMT

It's really surprising that Melinda Doolittle, 29, was eliminated Wednesday night and left the Idols next week finale to Jordin Sparks and Blake Lewis.

"Congratulations to you two. My commiserations, Melinda, 'cause you are one heck of a singer," said a glum Cowell, who covered his face with his hands upon hearing the news.

News
>
Movie News
May 17, 2007 03:44:51 GMT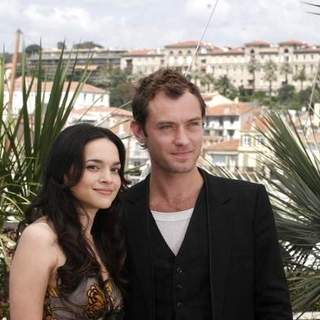 The celebration for world's most prestigious film festival is on now as the 60th annual Cannes Film Festival began to roll Wednesday, May 16, 2007 with Wong Kar-wai's "", a tale of a girl's heartbroken travels across the U.S..

Attending the lavish event were two leading stars of the drama, and , along with Wong who remarked "Cannes is the right place to show the film for the first time to the public." Other well-known names present included and her fiance , actress , the festival's jury member , model , and .

News
>
Music News
May 16, 2007 09:52:14 GMT
's European Summer Tour has been cancelled due to bassist Dusty Hill's ear problem. The tour which was scheduled to kick off June 15 in Leipzig, Germany will have to be scrapped off.

Dusty has to go through a treatment for a growth in his ear which is affecting his hearing. It was reported on May 10 that Dusty was to undergo a chemotherapy but Dr Shawn Nasseri who is treating him said that the preliminary treatment will not include that or surgery. "In the near-term, we plan to stabilize Dusty's hearing and symptoms with medication and a conservative management strategy," he said.

News
>
Music News
May 16, 2007 09:29:51 GMT
Rock outfit Love that rose to prominence in late '60s will have two of their 'so-so' albums molded into one record. The fifth and sixth album that was recorded for Blue Thumb Records would be out on June 26 via Hip-O Select/Geffen Records under the name "The Blue Thumb Recordings".

The record will be made a triple disc package whereby one disc contain the tracks from the band's 1969 album "Out Here". In comparison to their 1967 album "Forever Changes", this record is no value that it barely reached the number 100 in Billboard 200 chart. Some said that the experimental and free-flowing sound featured in this album sounds like a rush and the B-side of "Four Sail" which was released in the same year.

News
>
Movie News
May 16, 2007 09:22:19 GMT
Seemingly enthusiastic to gear up development on its "Laws of Motion", Plum Pictures has hired both Craig Lucas and Elyse Friedman to assume helming and writing duties on the project, respectively.

Already had , plus in the cast, the comedy focuses on an uptight professor, played by Perry, who has to struggle with a repressive career and community, as well as headaches caused by his free-spirited brother and sister. Swank, in the meantime, is filling in a supporting role of his perfectionist neighbor.

News
>
Movie News
May 16, 2007 09:01:10 GMT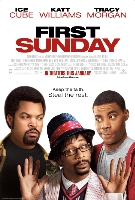 Adding a handful of names into the cast of "", Screen Gems has picked up , , Malinda Williams, , , and Loretta Devine to all join in the lineup, Variety has reported.

A joint production of Screen Gems and Cube's Cube Vision, the urban-themed comedy concerns two men who bungle an attempt to heist money from a church but later wind up taking hostage on its parishioners. Filming has just been commenced with first-time helmer David E. Talbert directing from his own script for an expected release on Martin Luther King Jr. Day weekend next year.

News
>
Celebrity Gossip
May 16, 2007 08:46:55 GMT

She's grown up already. shows her mature side by posing topless for the June 2007 issue of Blender magazine. Well, yes many assumed she really goes topless, but the truth is that she doesn't.

The singer, as apparent on the magazine's cover, takes her top clothes off with more pictures inside show her drinking in one angle and smoking on the other. In fact, she's not topless on the cover and was instead wearing a tube top, on which the magazine put a banner on top of it.

News
>
Music News
May 16, 2007 08:45:43 GMT
Making Paris their first stop since reuniting, extend the excitement to Asheville, NC and San Francisco. In these cities, the band will play in multiple days and allow attendance to bring their cameras to document the moment.

Orange Peel, Ashville will come first on June 23 to July 5 and then Fillmore, San Francisco follows two weeks after on July 22 to August 1. A source said that this concert would be Asheville's highlight of the year and the biggest in Orange Peel's history.

News
>
Movie News
May 16, 2007 08:34:26 GMT
People have spotted her trying almost all fields in entertainment business, from singing to dancing as well as from writing to acting, and now, she is branching into the area her husband, Guy Ritchie, is staying in.

Yes, is making her foray into film directing through a short film feature apparently based on her own life experience, the pop superstar herself has officially revealed.

News
>
Celebrity Gossip
May 16, 2007 08:12:42 GMT
It's all in the timing. and footballer who have been reported dating but never come with official confirmation, finally showed up together. The pair stepped out at this year Academy of Country Music Awards on Tuesday May 15th.

The American Idol alumna and the Dallas Cowboys quarterback arrived for the award event together and took the red carpet hand-in-hand, thus publicly confirmed that they are couple.

News
>
Movie News
May 16, 2007 08:05:36 GMT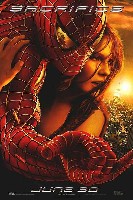 Noticing the current heavy flow of big screen titles adapted from comic books, Rotten Tomatoes, website devoted to reviews, information, and news of movies, has ranked all the ninety-four movies of the kind and compiled Rotten Tomatoes' Comix Worst to Best, a list rating the worst adaptations to the best.

On the top of the chart, the site casts its choice on the 2004 blockbuster "", Sam Raimi's second installment of the web-slinger's hit tale, while picking up other 2000s releases of "American Splendor" (2003) and "Ghost World" (2001) as the first and second runner-up, respectively.

News
>
Music News
May 16, 2007 07:42:04 GMT
After shining in this year's Grammy Awards, it is only proper to award with one more honor. She will receive Voice of Music Award, which is issued by American Society of Composers, Authors and Publishers (ASCAP).

"Mary J. Blige is not only the `Queen of Hip-Hop Soul,' but also a guiding light," said ASCAP President Marilyn Bergman. "Through all of her struggles, she was determined to find and maintain her own musical voice." The award will be handed to the singer during ASCAP's 20th anniversary of Rhythm & Soul Awards on June 25 at Millennium Biltmore Hotel.

News
>
Celebrity Gossip
May 16, 2007 07:31:31 GMT
apparently learns the best way of mothering from daughter Violet. Has had more than enough experience taking care baby, the actress is pitching a show for mothers.

Working on the new talk show, described as "'The View for mothers," the actress teams up with Lauren Sanchez, former "So You Think You Can Dance" host.