News
>
Movie News
September 23, 2006 06:07:50 GMT
"" eventually finds a proper home to stay at. Variety has reported that Universal Pictures has successfully obtained the rights to the Rick Overton-penned comedy. Overton first showed the script to his longtime acquaintance Dennis Miller who later brought it to the producers.

While the film's cast and director still remain a mystery, it has been reported that the flick follows the adventure of a small-time crook who gets abducted by aliens then swipes their spaceship and teams up with an alien pilot for a Robin Hood-inspired intergalactic road trip. Mary Parent, Scott Stuber, and Jimmy Miller are all producing.

News
>
Celebrity Gossip
September 23, 2006 04:58:25 GMT
takes part Friday Sept 22nd in a campaign kicked off to build a national slavery museum amid the battlefields of the Civil War. Besides giving his own $1 million to the project, the actor also urges all Americans to donate $8.00 to the museum, to be called the United States National Slavery Museum (USNSM).

On the donation, Cosby said "The incentive is that they would join in with the rest of the United States of America in saying yes, as an American, I gave $8 to help build something that tells the story". Joining Richmond, Virginia, Mayor Douglas Wilder to launch the campaign, Cosby moreover described the museum as "a jewel that's missing in a crown."

News
>
Movie News
September 23, 2006 04:39:40 GMT
Straying into sci-fi genre, has reached a deal to take a starring role in The Weinstein Company's "." The striking actor thereby will join to come under the direction of "Perfect Prey" helmer Howard McCain who also works on the script with Dirk Blackman.

Budgeted around $40 million, "Outlander" revolves around a man from another galaxy who crashes on Earth during the Viking age and unwittingly lets loose Moorwen, an alien predator that he has brought with him, into the land. Film production is slated to begin next month for ten weeks in Nova Scotia, Canada with taking locations around Halifax and Nine Mile River.

News
>
Celebrity Gossip
September 23, 2006 04:21:10 GMT
New rumors surface by the hour that and Harry Morton call it quit. Several sources confirmed to People that the celebrated couple splits up.

"Harry broke up with Lindsay yesterday (Thursday, Sept 21st) at Chateau Marmont after they had dinner on the courtyard patio," a source reveals. "Nothing happened at dinner, but shortly afterward, he broke up with her."

News
>
Celebrity Gossip
September 23, 2006 03:50:38 GMT
is just one among the many Hollywood celebrities dealing with legal wrangle. The rocker has been sued by a Los Angeles art broker, claiming the star failed to pay $2.36 million for a portrait of as done by Pop Art master Andy Warhol.

In the lawsuit, filed Sept. 11 in Los Angeles Superior Court, broker Acquire d'Arte stated that it negotiated with a New York art gallery and was able to lower the price of the artwork from $2.65 million to $2.36 million for Rose. However, after agreeing to buy the portrait, Rose paid only $1.21 million.

News
>
Movie News
September 23, 2006 03:25:12 GMT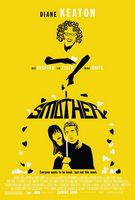 Joining forces together, , , and have signed up to take part in an indie feature titled "" for Inferno Distribution, Variety has reported.

The three stars will come under the direction of first-time helmer Vince Di Meglio who will also work on the script alongside Tim Rasmussen. Meanwhile, the movie's story focuses on a thirty-something guy who gets fired from his job while coming under pressure of his wife who desperately wants a baby and being overwhelmed by his mother who has decided to settle in his house.

News
>
Celebrity Gossip
September 23, 2006 03:12:43 GMT
Aging but still agile actress filed a lawsuit against California's mental health agency to ensure she is informed on the movements of an alleged stalker.

The legal action, filed Sept. 13 in Davidson County Circuit Court, on behalf of her production company, Fortis Films, calls on the Tennessee Department of Mental Health and Developmental Disabilities to comply with a California court order requiring she be notified when Thomas James Weldon, the stalker, is released from the facility.

News
>
Movie News
September 23, 2006 02:52:35 GMT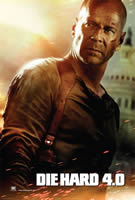 Updating the news of his status in the fourth installment of "Die Hard" franchise, is finally confirmed to join the cast of the flick, officially titled "."

Thereby going to appear on screen with , Long will portray a computer savvy who assists Willis' character, John McClane, to fight against a terrorist organization around the July Fourth holiday. The picture itself will be directed by Len Wiseman based on a script by Mark Bomback with filming slated to start this month.

News
>
Music News
September 23, 2006 02:32:54 GMT
Pop superstar came to the surface Thursday September 21st, set the record straight on the "misinterpretations" of her stage show's mock crucifixion scene. The "Material Girl" issued a statement that day, following the final date of her record-breaking Confessions tour, which wrapped up in Tokyo, claiming the stunt as "neither anti-Christian, sacrilegious or blasphemous".

Unlike the many "spiritual crisis" judgment addressed to her, the singer on the other way around said the crucifixion scene was meant to send a message of unity that Jesus would appreciate. "I wanted to explain it myself once and for all", Madonna explained. "It is no different than a person wearing a cross or 'taking up the cross,' as it says in the Bible."

News
>
Movie News
September 23, 2006 02:29:27 GMT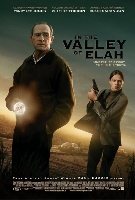 "" writer-director Paul Haggis is about to take another directorial work. The man is currently involved in negotiations to helm dramatic feature "" of which genesis is taken from Mark Boal's article on Playboy magazine titled "Death and Dishonor" that Warner Bros bought for Haggis and his producing partner Larry Becsey last year.

Set to be distributed domestically under Warner Independent Pictures, the project has already included Oscar-winning stars and in the cast. Jones is billed to play a career soldier whose son mysteriously goes missing not long after returning to U.S. from Iraq while Theron will portray a local police detective who helps him to reveal the mystery behind the disappearance.

News
>
Movie News
September 23, 2006 02:23:18 GMT
"" really gets crowded now as more stars are coming down to fill in the remaining roles.

The flick director, Brett Ratner, has unveiled to USA Today that Hiroyuki Sanada has been included in the cast to play one of the villains in the project. Along with him also come , , Yvan Attal, , and surprisingly, Yao Ming.

News
>
Movie News
September 23, 2006 02:05:05 GMT
Exodus Film Group has truly landed a big deal this time. The company has successfully brought award-winning animation veteran Tony Leondis in to direct its CG animated project of "", president John D. Eraklis announced. Leondis, whose writing credits include Disney's "" and "DreamWorks'" The Prince of Egypt", won an Annie Award last year for Best Home Entertainment Production through DisneyToon Studios' "Lilo & Stitch 2: Stitch Has A Glitch."

Responding to Leondis' inclusion, the film's executive producer Max Howard openly expressed his excitement. "Tony's diverse creative talents are a perfect match for 'Igor,'" so he commented. "His vast arrays of animation experience as a writer, director and storyboard artist are key ingredients to making the film a success."

News
>
Movie News
September 22, 2006 09:58:13 GMT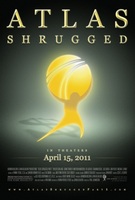 Again taking role as smart, strong-willed woman, has signed on to star in "", a Lionsgate production based on Ayn Rand's iconic novel of the same title.

A longtime fan of Rand's works, Jolie will be billed to portray Dagney Taggart who is described to be the most powerful female character in any of Rand's books. The actress is last seen on the big screen playing opposite her beau, , in Doug Liman's "" and next is set to appear in "" which will open in theaters on December 22 this year.

News
>
Celebrity Gossip
September 22, 2006 09:44:36 GMT
Funnyman has checked out of rehab, leaving Newberg, Oregon's Hazelden Springbrook clinic, to which he was admitted in July for alcoholism, on September 14. And now the actor is moving in with a sober friend in Los Angeles, so report said.

Williams, an Oscar-winning actor, checked himself into rehab with the intention to battle his alcoholism after more than 20 years of sobriety. It is said further that his wife, Marsha Garces, has also become one of the reasons why he seek help for his addiction.

News
>
Movie News
September 22, 2006 09:20:33 GMT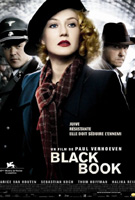 "" is now kept safely under Sony Pictures Classics. Yes it's true, the company has satisfyingly secured the rights to distribute the WW II drama in North America, Australia, New Zealand, and India regions, reportedly paying a six-figure sum to gain the privilege.

Recently screened at this year's Venice International Film Festival where it won the Cinema Giovanni Award, pic is the latest directorial work of Dutch filmmaker Paul Verhoeven which tells about the Dutch underground set in the early fall of 1944. Produced by San Fu Maltha, Jens Meurer, and Jos van der Linden among others, it features native talents like , Sebastian Koch, and Thom Hoffman in the cast.