News
>
Music News
April 22, 2008 03:00:44 GMT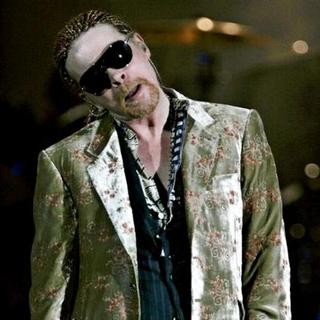 have announced that their "" that has made history by being the most expensive recorded album, is currently "in negotiations" for a release. The album has been shelved for over a decade and lately the talks of actually putting it on the street have been making rounds with the latest challenge coming from Dr. Pepper the soda company.

In their , the band which is fronted by posted a message to their fans, confirming that negotiations are under way. They, however, do not elaborate further on what kind of deal is made for the album. The old plan was to release the album via Interscope in March 2007.

News
>
Music News
April 22, 2008 02:47:59 GMT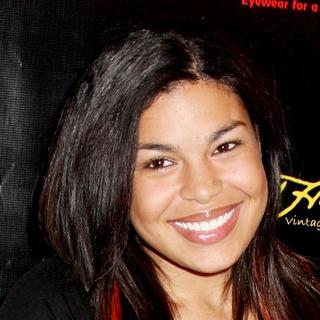 Bad news comes from as the singer has to cancel three scheduled concerts earlier this week due to throat injury. The singer is currently resting because of her throat problem which is also called an acute vocal cord hemorrhage.

One of the shows Jordin had to miss out was performing as the opener for ' tour in Hampton on Saturday, April 19. Beside that, she has also canceled her performance at the Earth Day concert which was held on Monday, April 21 and a show at Penn State University on Sunday, April 20.

News
>
Celebrity Gossip
April 22, 2008 02:31:28 GMT

Report on and Alexis Phifer's broken engagement is true. The model-designer has confirmed to People that her engagement to the rap artist and hip hop producer is off.

"It's always sad when things like this end, and we remain friends," Phifer tells People. "I wish him the best in his future and all of his endeavors. He's one of the most talented people I've ever met."

News
>
Music News
April 22, 2008 02:25:25 GMT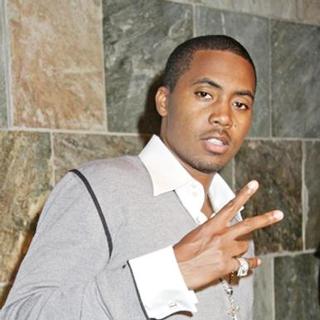 In a bid to make the word 'Nigger' having a subtler meaning, has leaked a new song that proudly bears the title. The rapper who made headlines in October last year for naming his new album "Nigger", has released the single "Be a Nigger Too" that contains the controversial word all over its lyrics.

In the song, Nas talks about sensitive issues such as Islam, the NAACP, the murder of South African reggae artist Lucky Dube and also young using the N-word for racial slur but didn't make him mad. He begins with: "You are now allowed to listen to the radio, real niggers are back" before going with "I'm a nigger, he's a nigger, she's nigger, we some niggers / wouldn't you like to be a nigger too / They like to strangle niggers, blame a nigger, shootin' niggers, hangin' niggers / still you wanna be a nigger too... true," on the chorus.

News
>
Movie News
April 22, 2008 02:11:23 GMT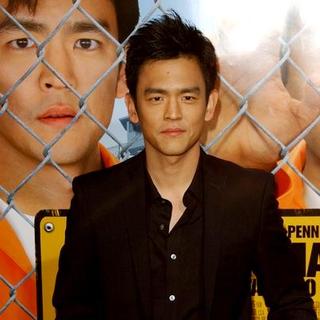 As "", the sequel of hit film "", is coming close to its theatrical release on April 25, one of its star duo, , sat down to talk about the highly anticipated stoners comedy. In a video interview with MovieWeb.com, the Korean-born actor revealed much about the forthcoming Warner Bros. Pictures' movie.

Talking about the funnier follow-up, Cho addressed many topics related to this second film. One of the topics brought up was the remark of being better than "". When asked whether the dishing of the Jeff Schaffer's 2004 comedy movie starring has been planned, Cho confessed the otherwise explaining that it happened to come out without being scripted initially.

News
>
Celebrity Gossip
April 22, 2008 02:01:00 GMT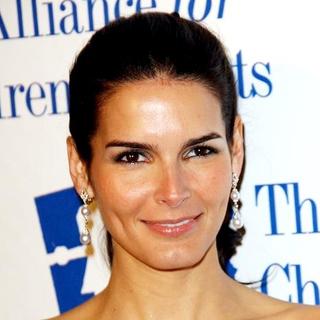 A group of Hollywood celebrities, including fashion model and television/film actress and singer are taking their clothes off for next month issue of magazine. , Zoe McLellan, and are the other celebs who appear naked in the publication's annual naked spread.

Claimed herself as very "modest," Harmon did admit she had more problems disrobing than her fellow celebrities. "The hardest part was when the robe came off and I was like, 'And now I'm ... naked.' You wonder if they can see your Caesarian scar," the actress revealed. She, however, felt comfortable at last, saying "I realized, I'm here to make a beautiful picture."

News
>
Movie News
April 21, 2008 09:37:06 GMT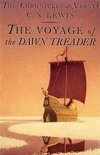 Though "", the sequel to hit film "", has yet to be released in the theaters, producers of the adventure fantasy movie has begun scheduling for the production of the third film. Speaking at the New York Comic Con on April 19, producer Mark Johnson revealed that "" is now scheduled to start filming in October 2008.

Aside from letting out the shooting plan, Johnson also stated that director Michael Apted is looking for filming locations in New Zealand. He further said that though Apted is eyeing the Kiwi island, it is not impossible that the principal photography maybe taken in other locations. Additionally, Johnson confessed that two-third of the movie's filming is going to be done in Rosarito, Mexico at a huge water tank once used by James Cameron to shoot "Titanic" and Peter Weir to shoot "Master and Commander".

News
>
Music News
April 21, 2008 09:35:08 GMT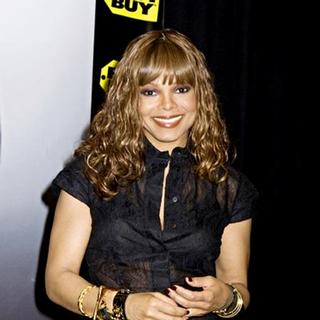 After having her new album 's promotion being halted because she was hospitalized on March 10, Janet Jackson is set to launch her fourth single. Reports said that Janet will release "Can't B Good" for a wider audience through Contemporary Hit Radio Pop stations on June 9, 2008.

Previously, the single actually has been released for selected radio stations format through Urban Adult Contemporary stations on March 18, 2008. But now her label Island Records has decided that the single should get more listener, so they planned to also release it for CHRP stations.

News
>
Music News
April 21, 2008 09:13:12 GMT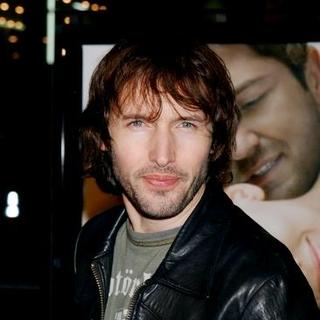 English singer is set to expand his musicalities by entering the hip-hop realms. The British singer reportedly will do a collaboration with a French rapper, Sinik.

Previously, James and Sinik have collaborated on the pop singer's song "I'll Take Everything". They made a French version of the song called "Je Realise" which included the rapper's rhyme on it . Reports said that the reworked single has become a hit in France.

News
>
Celebrity Gossip
April 21, 2008 09:02:04 GMT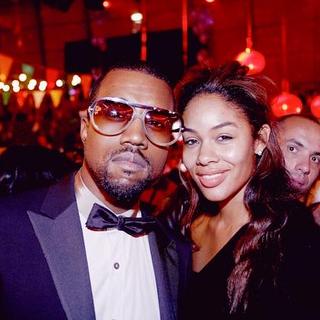 It's over between and his longtime girlfriend-fiancee Alexis Phifer as Jawn Murray of AOL Black Voices claimed the rap artist has ended his engagement to her. To make the claim far more interesting, he was even said to ask his ring back from her.

According to Murray's claim, it was Kanye who ended the engagement, giving no specific reasons for the split. "Sources close to the hip-hop star tell me that it was West who ended the engagement after revealing to Phifer: 'I just don't think it is going to work out anymore'", Murray wrote.

News
>
Movie News
April 21, 2008 08:31:23 GMT

Overture Film and Lakeshore Entertainment have presented movie-lovers the first look into the upcoming dramedy "" as the trailer to the film starring and has been released online. The video footage runs nearly two and a half minutes.

The compilation of clips starts with the shot of a "For Sale" realty plank which then retracted backward to show a man walking into the on-sale house. The footage then cut into a scene when Wilson's character, Henry Poole who apparently bought the house, opens his door to find her lady neighbor introducing herself before quickly closes the door against her face. The scene then changes to a shot of people lining up to a cashier and the narrator begins to explain about Henry.

News
>
Music News
April 21, 2008 07:49:25 GMT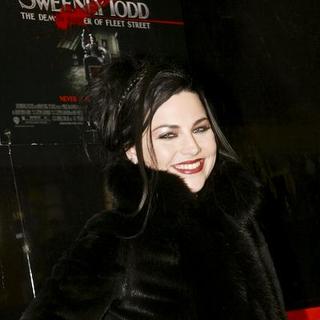 Previous rumors saying that 's singer will work with turned out to be a false one. The rock singer herself has denied the rumors in an on-line posting on her band's official website.

Amy confirmed that the news was untrue and said that she doesn't even know where it came from. "I am NOT going to be collaborating with METALICA. I have absolutely no idea where this rumor came from, but it is not true," Amy said.

News
>
Movie News
April 21, 2008 07:41:05 GMT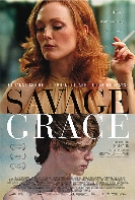 IFC First Take have introduced its latest feature film project "" through its trailer. The video footage of the drama film starring took a bit over two minutes running time and pretty much let out the disturbing scenes from the film that picks up the story of an incestuous relationship between a mother and her son and how it literally kills her at the end.

Opened with a shot of a pair of swimming white geese, the trailer begins with a scene in which a boy can be seen walking in a sidewalk enjoying a cone of ice cream. In the background of the scene, it can be heard that Moore's character, Barbara Daly Baekeland, is explaining to her son about their life.

News
>
Celebrity Gossip
April 21, 2008 07:04:09 GMT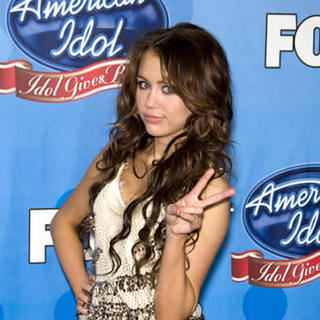 Ooops she did it again. Teen sensation found herself in another raunchy pictures scandal yet again as some new inappropriate pictures of her are making their way all over the Internet.

One of the new revealing shots shows Cyrus exposing her green bra in what appeared to be a recording studio. The other one shows her exposing her flat belly while she leans her body on the lap of a young boy friend. Have a peek at the pics at .

News
>
Music News
April 21, 2008 06:59:32 GMT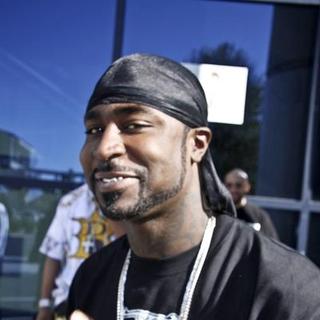 Rap songs' lyrics often talk about disputes between its artists. This tradition is also followed by rapper , who talks about and on his new song titled "My Interview".

On the lyrics of the song, the former G-Unit member was answering 50's allegation concerning his disposal from the Unit. "Damn right I'm sipping syrup, flipping birds to get what I deserve. And I hear the same things that you heard/ That '50 kicked him out' or 'Buck sniffs coke and he flips out'/ It's too late, the whole world know what I be about/ Sh--, I do make mistakes like any other man/ Sh--, I recoup off an album, quicker than you can ... Am I loyal? Dr. Dre can answer that for ya," the lyric read.