News
>
Movie News
February 08, 2008 07:18:37 GMT

On Thursday, February 7, night, the 58th Annual Berlin International Film Festival was officially opened with the appearance of which literally shut the traffic in downtown Berlin down. On this opening night, the festival screened a special world premiere of Martin Scorsese's "Shine a Light" featuring the band's concert documentary.

Being the first documentary film to open the festival, the previewing of "Light" was flooded with celebrities. Among the A-listers to attend the event were , , , Sam Riley and Brian De Palma. The Stones, , , Charlie Watts and Ron Wood, who promised to give special appearances also attended the event to introduce the film alongside Scorsese.

News
>
Celebrity Gossip
February 08, 2008 06:36:12 GMT
Is nine months pregnant with her husband 's child and ready to knock out twins any day now, in fact, couldn't stop from hitting the block. Is determined to stay fashionable, the mother-to-be hit the Marchesa Fall 2008 fashion show on Wednesday, February 6 in New York City, looking ultra chic.

Wore a stunning teal Marchesa dress during the New York Fashion Week, Lopez was seen sporting the latest Gucci heels. Was enthused about the fashion she sported for the event, the actress-singer commented, "We found one that fit!" added that the designer "knew kind of how big I was. I was like, 'I want to come to the presentation.' She was like, 'OK,' and sends a dress over."

News
>
Movie News
February 08, 2008 06:28:42 GMT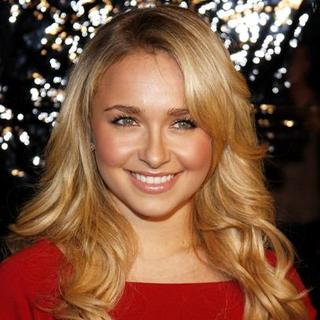 "Heroes" beauty is set to play in new teenage comedy project "". According to Hollywood Reporter, the 18-year-old actress is going to portray a bitter teenager in a movie described as an intellectual comedy in the style of "" and "Election" by the producers.

On the movie's matter, it was said that the comedy is written and will be directed by newcomer Michael Goldbach. Additionally, "Igby Goes Down" star is reported to be in talks to play the oblivious boyfriend of Panettiere's character. The schedule of the filming hasn't been confirmed yet, but it is expected to be started in the second or third quarter of 2008 depending on Panettiere's schedule on "Heroes".

News
>
Celebrity Gossip
February 08, 2008 06:00:07 GMT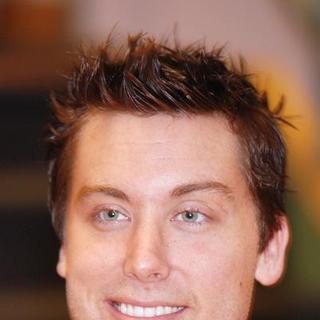 and Ben Thigpen's romance is on the rocks. The same-sex couple reportedly are having some relationship woes after the singer was said to be spotted kissing another man right in front of Ben.

The Star who was the first to break the report was quoted as writing, "Lance Bass is in deep water with his hairstylist beau, Ben Thigpen. On Jan. 27, the day before they were to fly to LA and move in together, the two had a huge fight."

News
>
Movie News
February 08, 2008 05:52:26 GMT

The big green ogre tale series "" has led the nominations of 2008 Nickelodeon Kids' Choice Awards as the Dream Works' animation comedy nailed 4 nods at the slimiest event of the year. On Thursday, February 7, the animation set in the land of Far, Far Away gathered a count for Favorite Animated Movie as well as three gongs in Favorite Voice from an Animated Movie category for , and .

Aside from "Shrek", there are four other movies which landed multiple nominations at the Nickelodeon cable network's event, they are "", "", "" and "". "Pirates" nabbed three counts, whereas the rest gained double nominations each.

News
>
Music News
February 08, 2008 05:19:19 GMT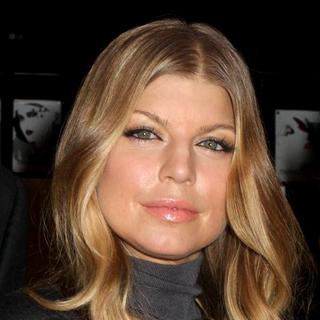 aka Fergie receives the most nods in the music field of Nickelodeon Kids Choice Awards 2008. The singer who last year was nominated along with her group, , is now claiming two kudos for her solo works.

Beside nominated for Female Singer, Fergie is also vying for the Song category through her hit single "Big Girls Don't Cry". In the former category, she will have to face , who won the title last year, and . Meanwhile for the latter, her song is competing against 's "Beautiful Girls", 's "Girlfriend" and 's "Don't Matter".

News
>
Celebrity Gossip
February 08, 2008 05:15:32 GMT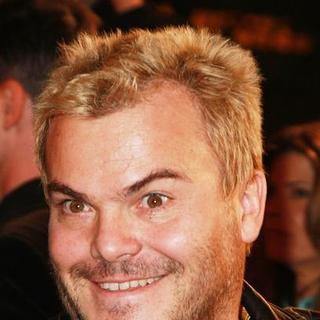 Nominees for the forthcoming 21st annual Nickelodeon Kids Choice Awards are in already. As for the TV categories, the first big nominee is the sitcom "Drake & Josh" which earns three nods all at once; Favorite TV Show and two Favorite Television Actor for and .

Everyone's favorite, "Hannah Montana," is the second big nominee. Besides being nominated for the category of Favorite TV Show, the children's TV series also scores the Favorite Television Actress nod for actress . The following is the list of Nickelodeon TV nominees:

News
>
Music News
February 08, 2008 04:42:02 GMT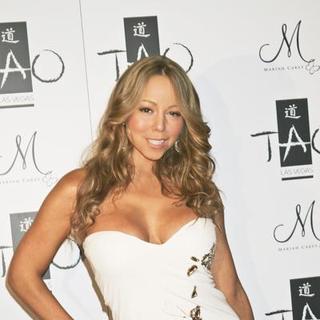 Several selections and delays after, 's first single from her "That Chick" album will finally take impact on radios next week. "Touch My Body" which has been voted as the lead single, will be released to Top 40/Mainstream and Top 40/Rhythmic-Crossover radio outlets on February 12.

A countdown for the highly-anticipated song has been put on , suggesting that it would be played on Tuesday, February 12 at 6:30 P.M. ET when the timer winds down. The physical single meanwhile, will be dropped on February 19 via Island Def Jam.

News
>
Celebrity Gossip
February 08, 2008 04:29:31 GMT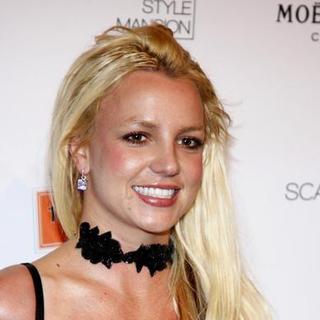 is back on the road. The troubled pop songstress was discharged from the psychiatric ward at UCLA Medical Center on Wednesday, February 6 over the recommendation of her treating psychiatrist, yet against the wishes of both her parents.

Britney was admitted to the Resnick Neuropsychiatric wing of the Los Angeles hospital Thursday morning, January 31, being taken from her Beverly Hills home by ambulance and escorted by more than a dozen police officers as two helicopters followed overhead. Was initially placed on a 72-hour hold, the mother of two was, on Sunday, February 3, required to stay hospitalized at UCLA Medical Center for another 14 days.

News
>
Movie News
February 08, 2008 04:16:36 GMT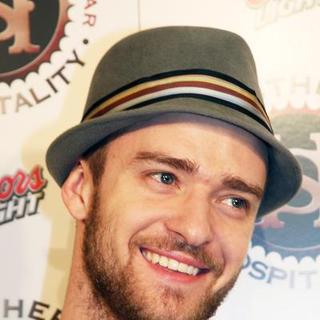 "SexyBack" singer is going to make another attempt in the big screen. According to Variety, the four-time Grammy Award-winning singer has been signed to star in drama comedy "" along with and .

Details about which character Timberlake will be playing hasn't been revealed yet. Still, it was explained that the Perfect Weekend's film, which will be directed by Michael Meredith, centers around a young man who is trying to reconnect with his legendary athlete father in order to bring his father home to meet his dying mother. The principal photography is scheduled to be started later this month in Louisiana and other Southern states.

News
>
Music News
February 08, 2008 04:16:22 GMT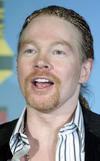 Questions on whether ' "" will ever see the light may have gone quite stale but a recent reports indicated that the album will definitely be out should a term is fulfilled. The supposed sixth studio album from the rock band is finished but wants more money for its release.

Rose, notorious for perfection and irrational behavior, allegedly is negotiating with Geffen to get more money before the album is put on the streets, The Pulse of Radio reported. The frontman reported is holding the completed masters and will only hand it if the deal is reached.

News
>
Music News
February 08, 2008 03:49:55 GMT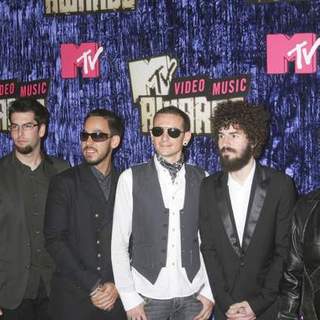 It took them around four years to move from "" to "" with a -collaborative album in between, but have predicted that they will move faster on the new one. Frontman Chester Bennington revealed that he has "a good feeling" that the fourth album will come out quicker.

"We sparked a new kind of life into what we do during the writing of ('Midnight')," Bennington told Billboard.com. "We want to keep that going. I think we're in the mode, and I have a good feeling we're going to put another record out really quickly."

News
>
Celebrity Gossip
February 08, 2008 03:16:14 GMT
In the wake of the release of the official results of the toxicology test of , there comes a new report that suggests the late actor's family are planning to hold a final farewell to Heath at a spot he cherished.

The West Australian newspaper reported Thursday, February 7 that Heath's family were hoping to hold a wake Saturday at a Colonial-style waterfront restaurant at Cottesloe Beach, a resort village south of Heath's hometown of Perth that was a favorite spot of the actor.

News
>
Music News
February 08, 2008 03:14:38 GMT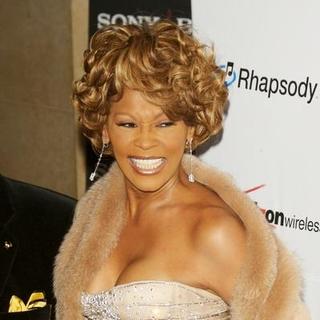 Words on the street are rive on the planned comeback of this month. The singer who had been handed an invitation at Clive Davis' pre-Grammy party, reportedly will make her first Stateside performance since completing her rehab stint in 2006, at the Saturday night party.

She allegedly has arrived in Los Angeles yesterday, February 7 to rehearse and rumor has it that she will showcase one of the new materials that she has been working on with Davis for her seventh studio album. Whitney reportedly have recorded 15 tracks for the new album and will release the first single in March.

News
>
Celebrity Gossip
February 08, 2008 02:56:24 GMT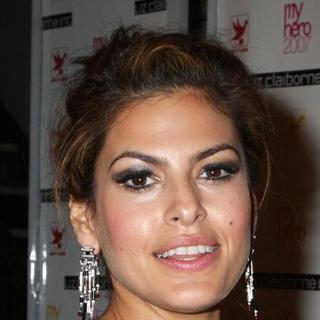 leaves rehab, temporarily.

The actress who's been receiving treatment at Utah's Cirque Lodge, the same rehab center that was treated last year for her drinking problem, was spotted out and about in the Hollywood Hills.