News
>
Music News
November 08, 2007 07:42:54 GMT

who was denied a visa to U.S. last month, is now given a green light to enter the country. This has led to speculation that she will end making up for the cancelled performance at mtvU Woodies Awards which will be held tonight (November 8).

One thing for sure, Rilo Kiley and have been confirmed to take the event's stage in New York City as the performers. Both will join the already announced Tokyo Police Club, and Spank Rock.

News
>
Celebrity Gossip
November 08, 2007 07:38:22 GMT

Nick Hogan's freedom stops just now. The son of wrestling superstar was cited on numbers of serious criminal charges, one most obvious is third-degree felony reckless driving involving serious bodily injury, stemmed from an August car crash that left his passenger in critical condition.

Nick was arrested early Wednesday morning November 7th by police in Clearwater, Florida, for his involvement in the street-racing crash back on August 26th that left his best friend John Graziano remains hospitalized, reportedly in a coma.

News
>
Movie News
November 08, 2007 07:23:07 GMT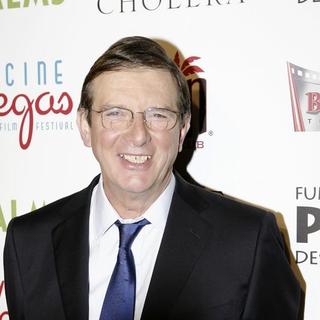 It turns out that Michael Bay won't be the one taking care of Walt Disney Pictures' "" despite the previous heavy publication. Variety has just revealed that an offer to assume the directing duties has been made to "" helmer Mike Newell.

The site went on saying the man met Disney execs to discuss the project this week with negotiations being expected to begin shortly. The studio recently was learned to not race to get the flick into production until labor issues are resolved.

News
>
Music News
November 08, 2007 07:17:44 GMT
's '' is the predicted top seller next week on Billboard Hot 200 chart. Nielsen SoundScan's Building Chart that was released yesterday (November 7) reported that 179,000 copies have been sold on the first day.

His number is followed by 's '' (107,000), this week's chart reigner ' '' (89,000) and ' '' (61,000).

News
>
Music News
November 08, 2007 06:51:25 GMT

Relatively new singer has lifted 'Suffocate' as the third single from October 2 released ''. The single is also written by who penned his charting single 'Bed'.

BET has premiered the video for it. It was directed by Jonathan Mannion who also directed him in the clip of 'Bed'.

News
>
Music News
November 08, 2007 06:32:32 GMT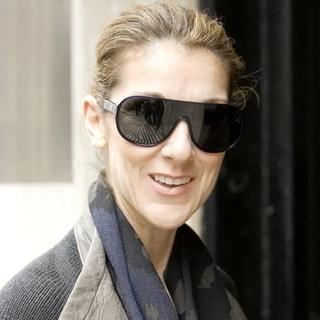 Once has freed herself from the contract with Las Vegas' Colosseum at Caesars Palace, she will concentrate on supporting ''. The new album will be promoted in 45 dates all across North America and Canada, but not so soon.

The Las Vegas contract will wind down December 15 but Dion is taking her time for the first date in Stateside. It is only begun in Boston on August 12 next year and will run up to January 20, 2009 in Ft. Lauderdale, Fla. Before that she will first serve some dates in Europe, Asia and Africa that will start February 14 in Johannesburg, South Africa.

News
>
Celebrity Gossip
November 08, 2007 06:06:34 GMT

Is having a very full plate on her nowadays' acting agenda, self-proclaimed gamer is taking time out from her hectic filming schedules to have a bit fun doing something related to her gaming hobby. The screen beauty adds one more credit into her career resume with her invading the video game world, lending her likeness to the highly anticipated "Assasin's Creed."

Computer and video game publisher and developer Ubisoft announced Tuesday November 6th the tapping of Bell to play a key character in its historical-fantasy game, "Assassin's Creed" which will be available on Microsoft's Xbox 360 and Sony's PlayStation 3 by November 13th.

News
>
Music News
November 08, 2007 05:12:38 GMT

Jamaican pop singer has pulled the third single from his self-titled debut album. The track he had chosen to follow up charting hits 'Beautiful Girls' and 'Me Love' is the J.R. Rotem-produced 'Take You There'.

The music video for this single has just been premiered on MTV's TRL. It was shot in hometown Miami earlier last month, particularly at three spots, Pelican Harbor Marina, South Beach and the streets of Little Haiti.

News
>
Movie News
November 08, 2007 05:00:33 GMT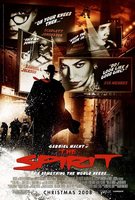 A big update has been made on the for Lionsgate Films' "", making it more than a mere splash page now.

There you can view a video greeting from director-writer Frank Miller, in which he praises the original comic strip creator Will Eisner while encouraging fans to keep an eye on the site for future updates about the project.

News
>
Celebrity Gossip
November 08, 2007 04:55:52 GMT

With his divorce saga with estranged wife is still in the on-going stage, has become media darling with the divorce settlement issue, mainly focused on the custody of daughter Beatrice and spousal support payment, which has yet come to an end by now. Hot on the heels of the former couple's splitting up business, there comes a new report that suggests Macca has found new love in American millionaires divorcee, Nancy Shevell.

McCartney and Nancy are reported to have been photographed kissing. The shot of the former Beatle kissing the divorcee in the front seat of his truck was published first by The Sun of London, but quickly made its way across the pond to the Daily News, the New York Post and Newsday.

News
>
Movie News
November 08, 2007 04:19:25 GMT

Production on "" has already moved to Rio de Janeiro, Brazil, so it is obviously a great delight to find out that some photos from the set have been brought up to the surface, thanks to madeinbrazil.typepad.com, ego.globo.com, and oglobo.globo.com.

Most of the pics taken appear to focus on the flick's lead actor though there is a snapshot of his co-star as well. Wearing a cap and red shirt, Norton was also spotted to be involved in discussion with director Louis Leterrier in Tavares Bastos.

News
>
Music News
November 08, 2007 03:59:55 GMT

claimed her second trophy at Country Music Association Awards this year when she was announced as the winner of Female Vocalist of the Year. The singer who beamed in her yellow dress 'Single of the Year' for 'Before He Cheats'.

who is nominated for five categories at the event has just been named 'Male Vocalist of the Year'. He had pocketed Video of the Year for 'Online' earlier that evening.

News
>
Celebrity Gossip
November 08, 2007 03:58:46 GMT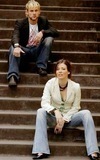 It is sad for us to inform that "Lost" lovers, and , have lost their love for each other. The couple is reported to have broken up.

Monaghan, an English actor who received international attention from the success of playing Merry in Peter Jackson's adaptation of J. R. R. Tolkien's "The Lord of the Rings" trilogy, is said to be spotted crying in a woman's arms, not Lilly, at El Coyote restaurant in L.A. on Saturday November 3rd.

News
>
Celebrity Gossip
November 08, 2007 03:36:26 GMT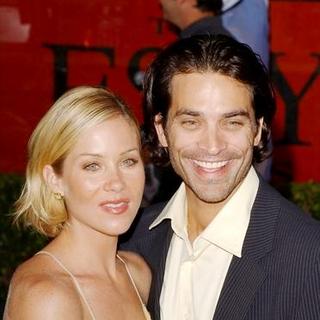 Have had their union as husband-and-wife officially dissolved back in August apparently won't prevent and Johnathon Schaech to act "friendly" to one another. The former couple was seen hooking up just last week, thus prompted rumors they are back on again. Are they?

Confirmation on Applegate and Schaech have rekindled their romance sounds make sense and acceptable by the fact that they've been reported to be getting cozy together at L.A. hot spot Les Deux on Friday night November 2nd. People, who first to bring the matter to public, quoted a witness as saying, "They just made out all of a sudden. They didn't really look around to see who was looking, it just happened, but it wasn't that weird after. They just went along talking to friends and separated soon after and both kept partying."

News
>
Movie News
November 08, 2007 03:30:08 GMT

Back then we already took our grab on initial pictures from and -starrer "", and now the first batch of official stills of the project has delightfully hit the net for you to see.

Sent by studios backing up the flick to Empire Online, there are four photos posted capturing the images of Pacino and De Niro as Detective David Fisk and Detective Thomas Cowan, respectively. One of them finds the twosome going face-to-face, as you can see above left, while the other three show them doing what looks like to be a shooting exercise.